Nonna Nerina welcomes travelers to the Roman countryside to learn more about Italian pasta tradition
Pasta is much more than a traditional Italian dish, it's a recipe that's passed down from one generation to another. Grandmother, nonna Nerina, is an 81-year-old woman who uses Airbnb Experiences to provide fresh pasta-making classes to guests from all over the world.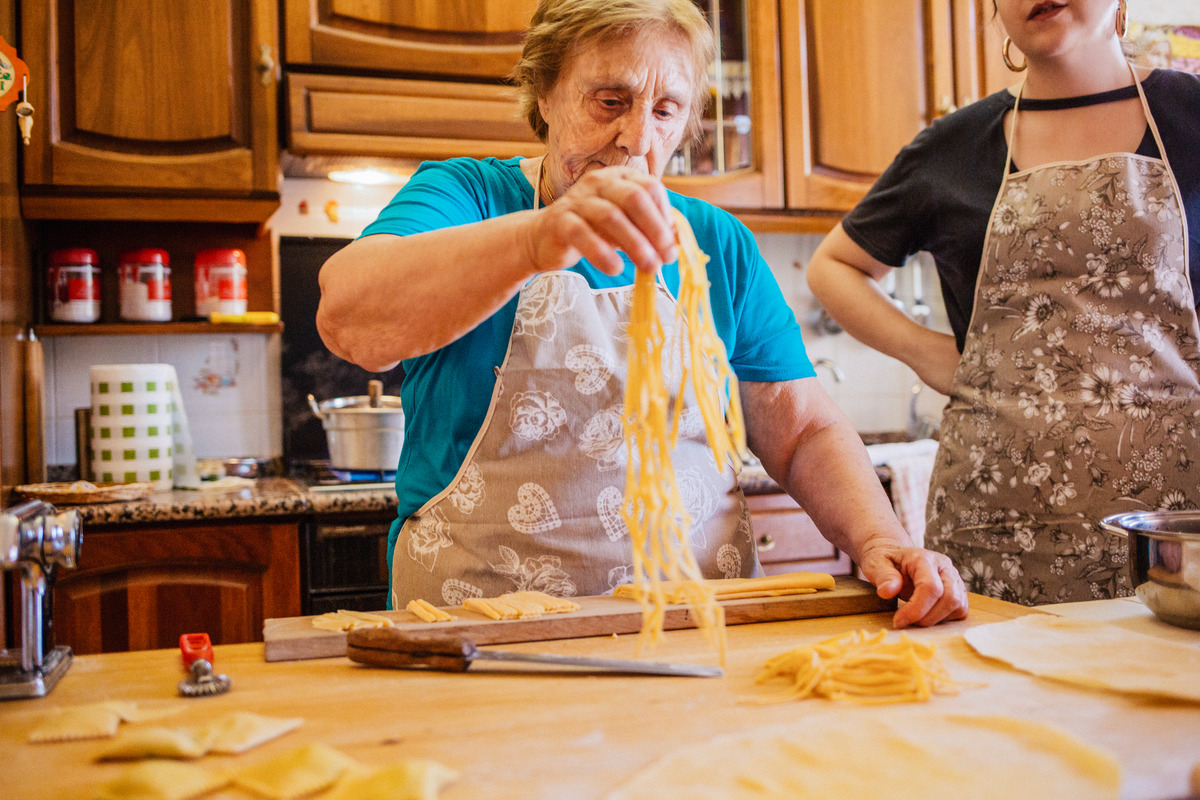 Since July, more than 300 people have come to Palombara Sabina, 40 kilometers from Rome, just to meet Nerina. Chiara, Nerina's granddaughter helps with the booking process and with translating to guests says: "When the mayor realized that so many foreigners were visiting, he proposed to reopen the Castle that's been closed for years."
Nerina told us: "I don't speak English and I'm from the countryside. Before this, I'd never met anyone from abroad but I've liked everyone a lot!".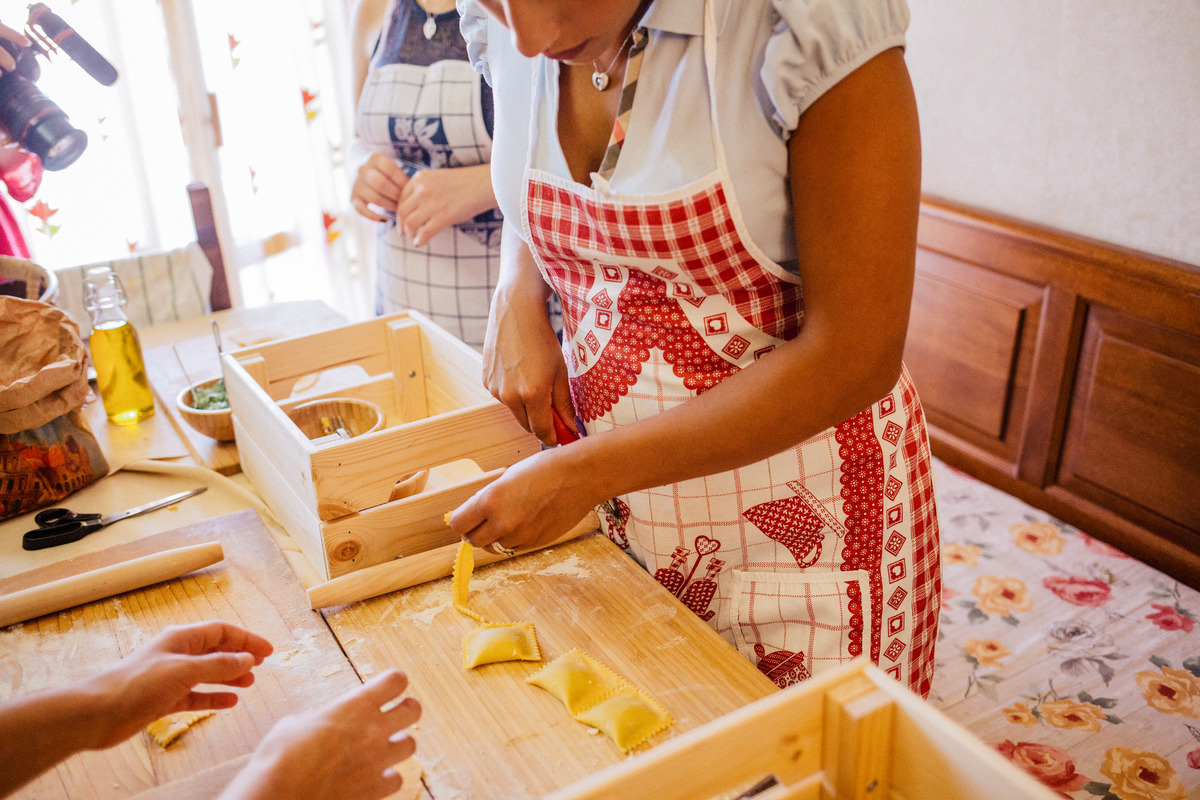 Nerina learned to knead and roll dough when she was only a girl, and she has never stopped since. She happily taught to her daughters, grandchildren and friends, but she never imagined that guests would come from all over the world just to meet and learn from her. People have come from Brazil, the United States, Canada, Germany and Australia, just to mention a few of Nerina's most recent arrivals.
"I welcome my guests like family. They feel so at ease here that, once they are done cooking, they sit on the floor and play with my one year old great grandson," says nonna Nerina.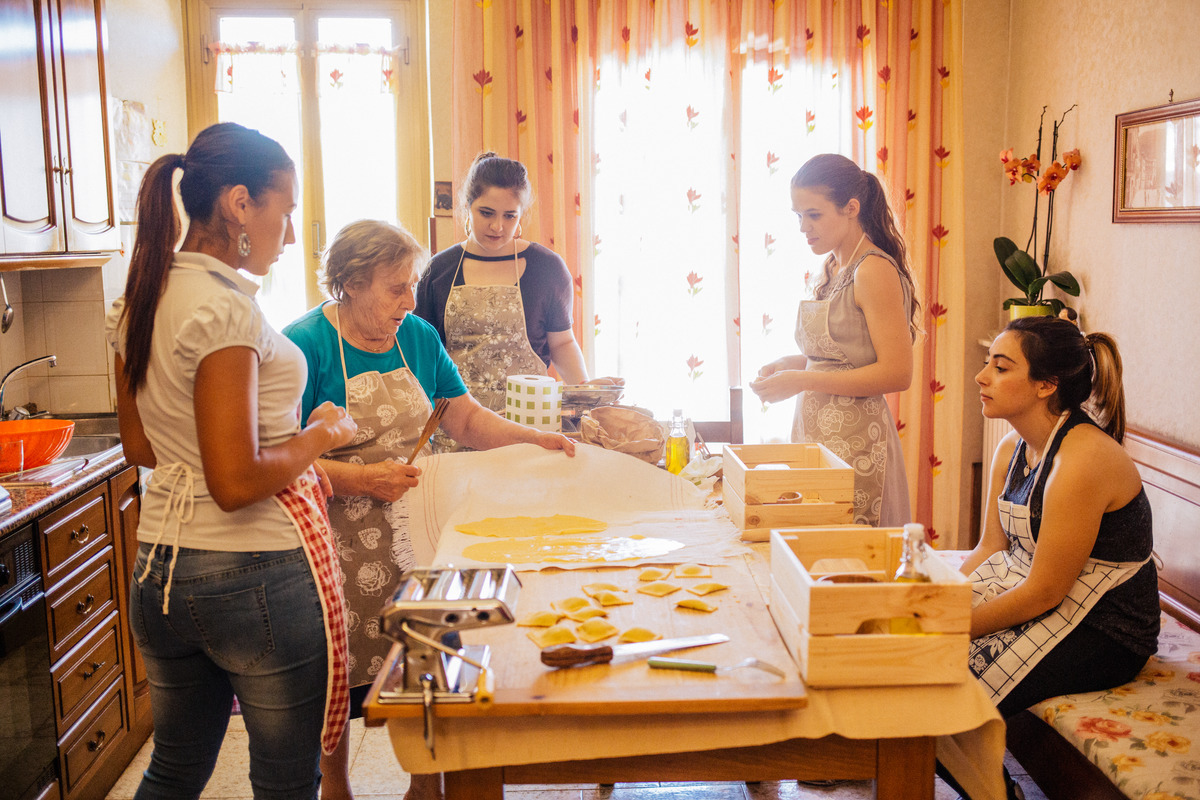 Nerina's experience has already collected more than 90 reviews. The most beautiful compliment she has received so far is from a young woman from Hawaii: "When I look at her kneading the dough I feel like I am watching a work of art".