Oakland's Airbnb hosts visit local small businesses in Jack London Square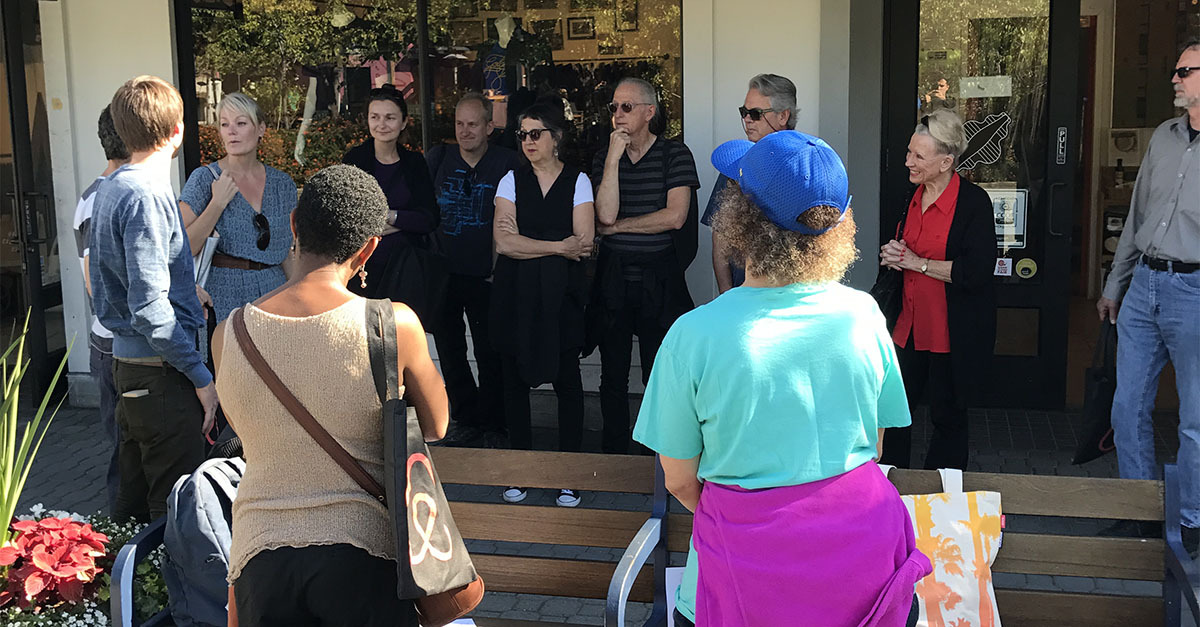 The Oakland Airbnb host community recently came together for a merchant walk through Jack London Square, a historic neighborhood near the Port of Oakland that's home to a vibrant small business community. During the walk, hosts were introduced to six local small businesses that they can recommend to guests who stay in the area.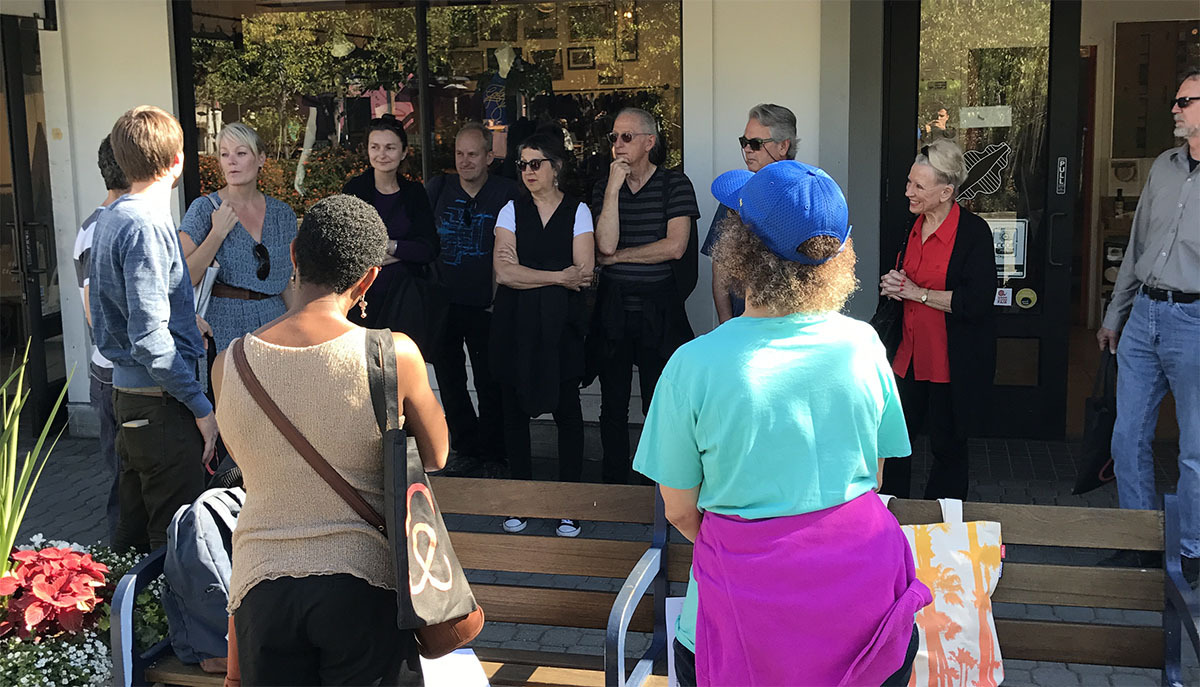 They sampled products, learned the story behind these shops, and heard owners share how Airbnb has positively impacted their stores and restaurants.
Guests who stay with Airbnb often follow their hosts' recommendations, and because Airbnb guests stay longer and spend more money in the neighborhoods they visit than typical hotel guests, these small businesses gain new customers.
The Jack London Square merchant walk began at California Canoe & Kayak. Greg, the store's manager, explained the rentals and classes visiting guests can take advantage of during their vacations.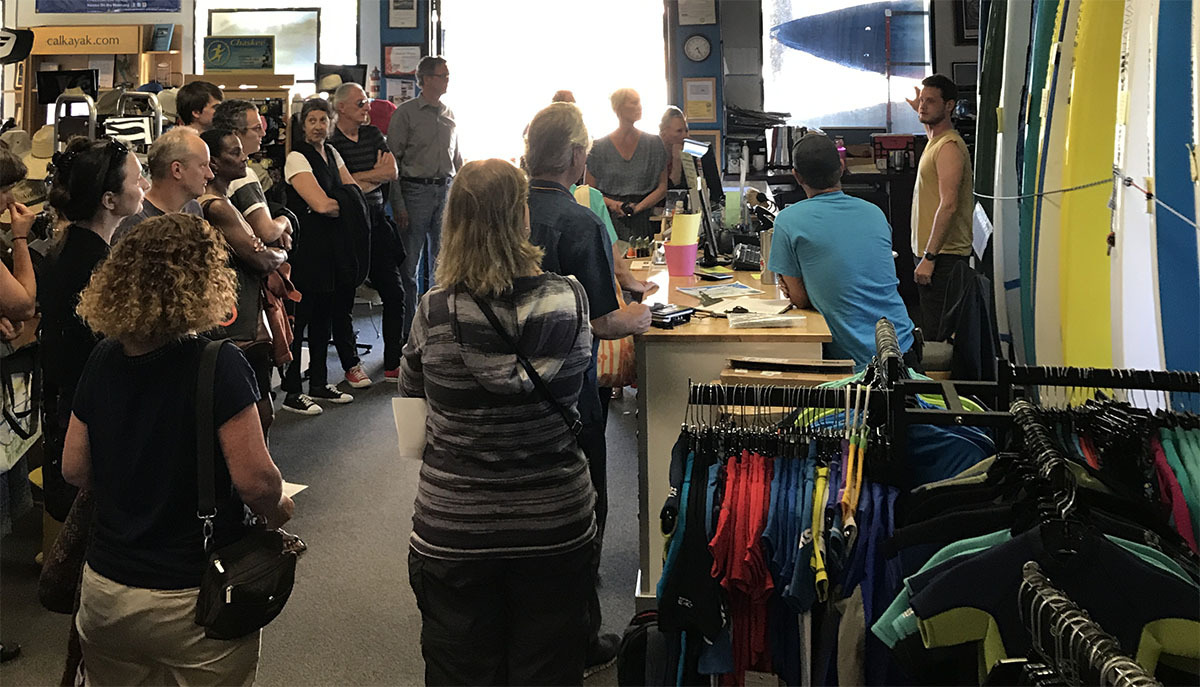 He invited hosts to bring their guests with them anytime for a paddleboarding lesson—and even offered a discount for first-time guests.
Hosts visited Oakland Supply Co., the popular sister-store to the local clothing staple Oaklandish. They browsed through the shop's unique offering of shirts, hats, and other Oakland and California-made items.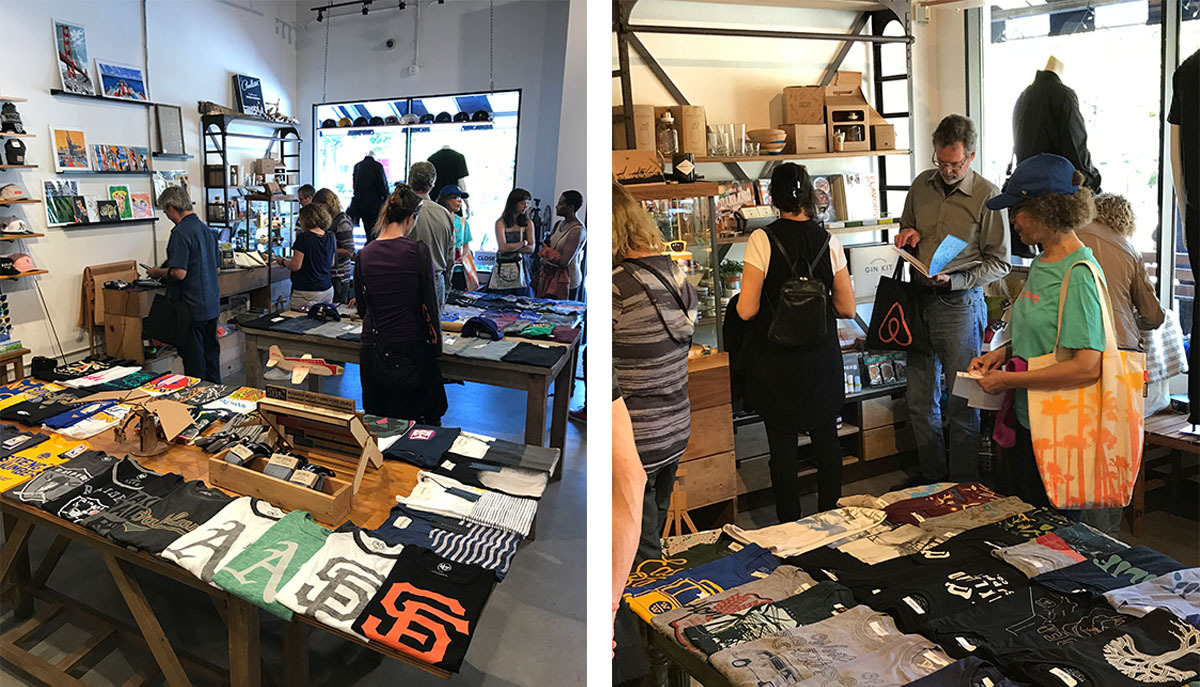 Hosts also learned about the store's most popular items, including their exclusive Warriors and Oakland A's apparel. Then, at Narrative, hosts perused the aisles of vintage home decor and unique gifts popular with shoppers from across the East Bay.
The group stopped by the Fat Lady, a popular restaurant and bar and one of the original establishments located in Jack London Square, before heading to Souley Vegan. Tamearra Dyson, Souley Vegan's owner and head chef, shared with hosts that she first began cooking vegan food at a young age, and left a promising medical career to open the restaurant and follow her passion. Offering some of the most unique food options in Oakland, Souley Vegan is best known for their chicken and waffles, mac' n' cheese and shrimps and grits.
Hosts ended their walk with a drink and some great food at Slainte, an authentic Irish pub offering traditional Irish fare.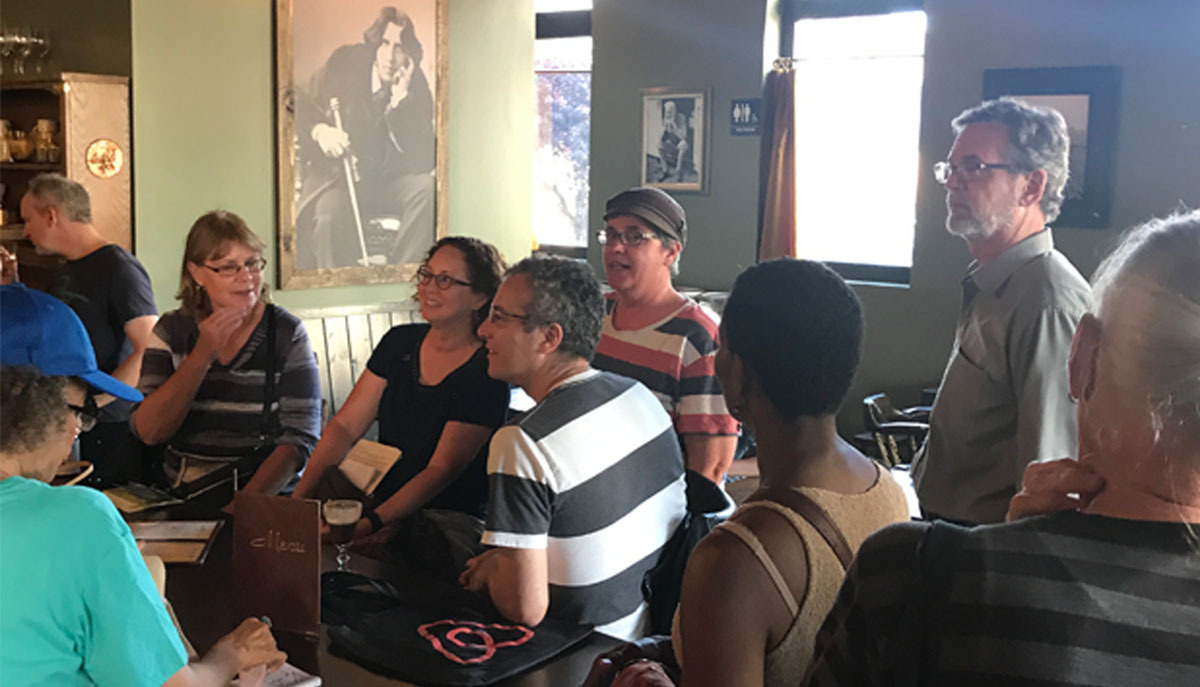 Executive Chef Jackie Gallanagh, who's lived in Oakland for 15 years but is originally from Ireland herself, felt inspired to open Slainte when she could not find an authentic pub in the East Bay. She chose to open her restaurant in Jack London Square because "I live here myself and I am part of this community," she said. "I walked past this place all of the time and it was the perfect fit."
Jackie is excited to receive Airbnb guests staying in the local community. Since much of her family is still in Ireland, Jackie uses Airbnb to lodge her family members when they are in town visiting her.
As the event began winding down, hosts shared their gratitude for the opportunity to discover small businesses in their own backyards that they can now recommend to guests, and many said they are eager to support the expanding Jack London Square small business community.