One Year Out: Join Paralympic Heroes on an Online Experience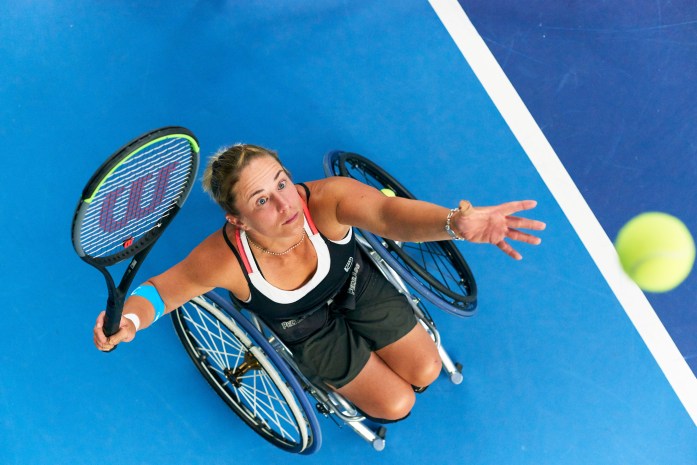 It's almost one year to go before the Tokyo 2020 Paralympics commence (August 24-September 5, 2021), and there's no better time to connect with some of your Paralympic heroes. Global superstars, Tatyana McFadden, Lucy Shuker, Stephen Miller, Sophia Herzog and Paralympians and Para athletes from around the world will be sharing their stories, showing off their medals and putting you through your paces with creative swim sessions, mindful movement, positive goal setting and more.
Here is a selection of Paralympian Online Experiences guests can look forward to: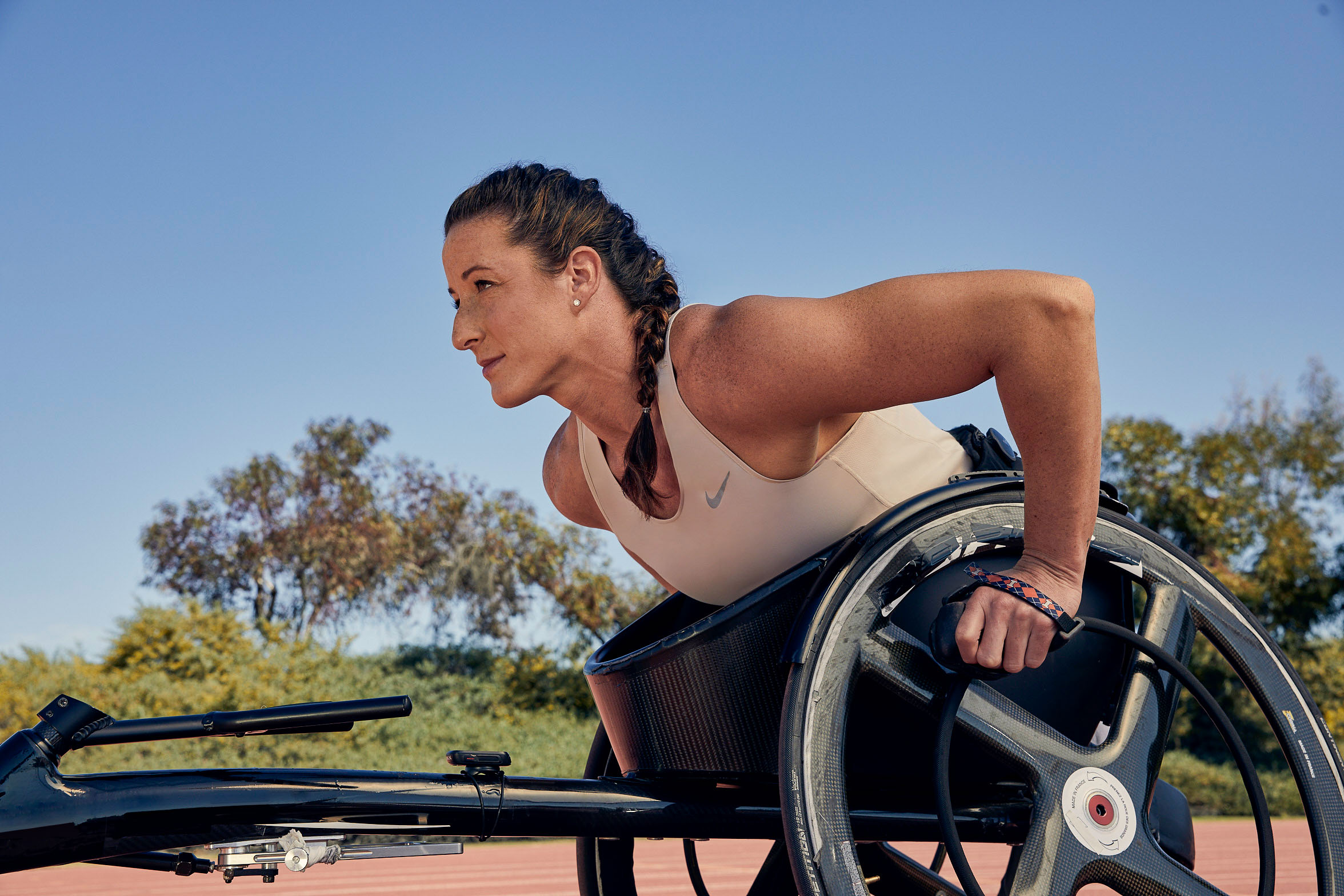 Paralympic champion and star US athlete, Tatyana may have 17 medals to her name and be renowned for her incredible strength as an elite Para athlete, but she has designed this inclusive workout to be adaptable for all abilities. Tatyana also treats guests to her tips on how to make the best recovery smoothie, and shares her incredible story – from an orphanage in Russia to the finishing line in Rio, and beyond.
No swimming pool? No problem! It's US Paralympic swimmer, Jamal Hill's personal mission to teach one million people how to swim. With just a bucket, a bench and a bowl, Jamal's one-of-a-kind, family friendly swimming lesson will teach you the basics. Goggles optional. 
Lucy Shuker is a wheelchair tennis champion and made history at London 2012 by becoming one of the first women to win a medal for Great Britain. In this interactive session with her sports psychologist, Dr. Emma Kavanagh, guests join Lucy's journey from taking on challenges as an athlete, to coping with COVID-19 – taking away handy insights at the end.
Shahrad Nasajpour is a discus thrower who was selected to join the Independent Paralympic Athletes Team at the Rio 2016 Paralympic Games after only eight months in the US. Through his Online Experience, Shahrad will share his story as a refugee athlete, show guests the value of perseverance and demonstrate how to follow your dreams no matter what.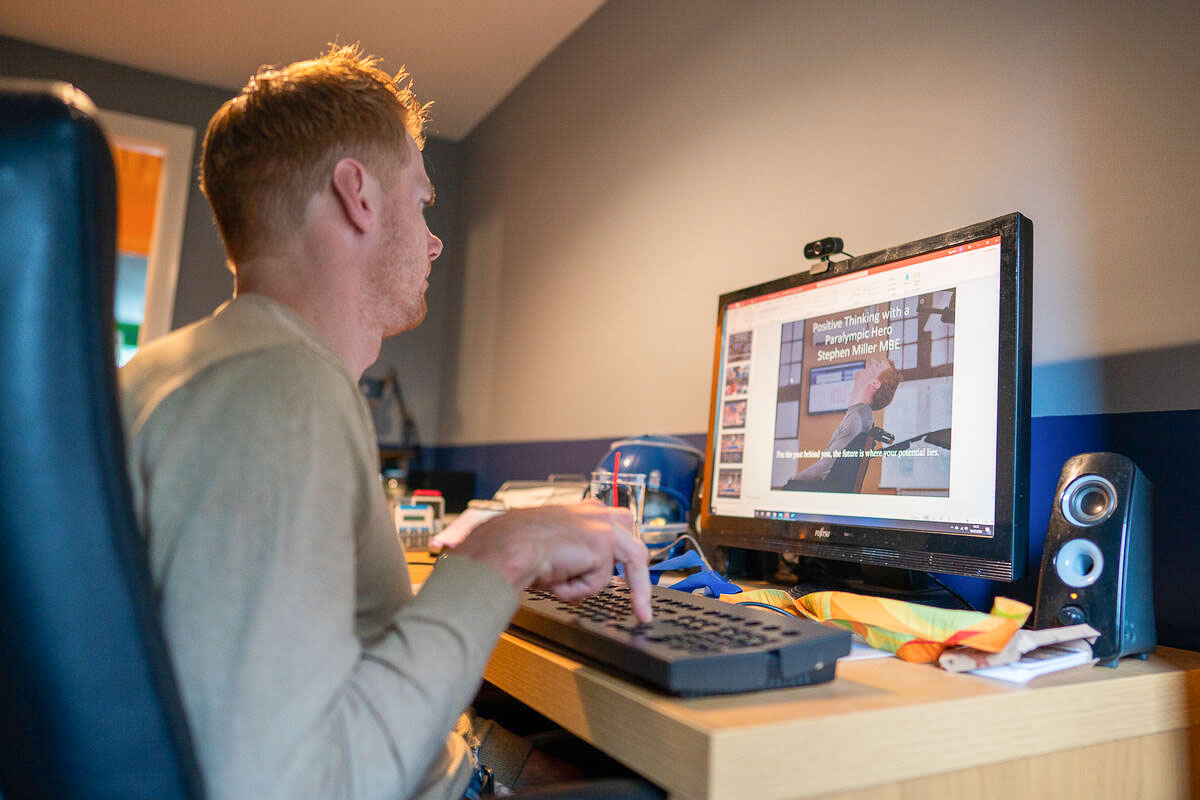 Born with cerebral palsy, British gold medalist, web developer and SMILE Through Sport co-founder, Stephen Miller, says it's the positive attitude of his parents and coaches that helped him build an athletic career spanning four decades. Through his Online Experience, Stephen teaches guests how to harness positive thinking with a simple four point plan to help you see adversity not as a barrier, but as an opportunity to improve and learn.
Para swimmer, Sophia, shares her Paralympic journey, from medaling in Rio for Team USA to training for Tokyo, before diving right into the workout, mixing cardio with strength-building exercises to get your heart pumping. No equipment needed; guests just need themselves.
Para swimmer, Ibrahim, wants to help guests chase their dreams through his Online Experience. Ibrahim lost his leg in Syria while saving a friend, and became the flag bearer of the first Independent Paralympic Team to take part in the Games. He shares his powerful story while sharing how to visualize your goals and inspiring people to think beyond barriers.
For when only a proper Italian coffee will do. Through her uplifting Online Experience, Martina Caironi, gold medalist and flag bearer for Italy at the opening ceremony of the 2016 Paralympic Games in Rio de Janeiro, will share her journey – all while showing you how to make the perfect cup – with some secret tips thrown in along the way.
If you can't travel to a pristine Australian beach at sunrise, Australian Paralympian and wheelchair tennis champion Adam Kellerman will transport you there virtually. His mindful movement practice blends a healing mix of Qigong, Tai Chi and yoga designed to improve your physical, emotional and psychological wellbeing – perfect whatever the time of day.
Discover more Paralympian Online Experiences at airbnb.com/online-experiences