DC 8 small business spotlight: Penny Brew, Ward 7's dedicated coffee pop-up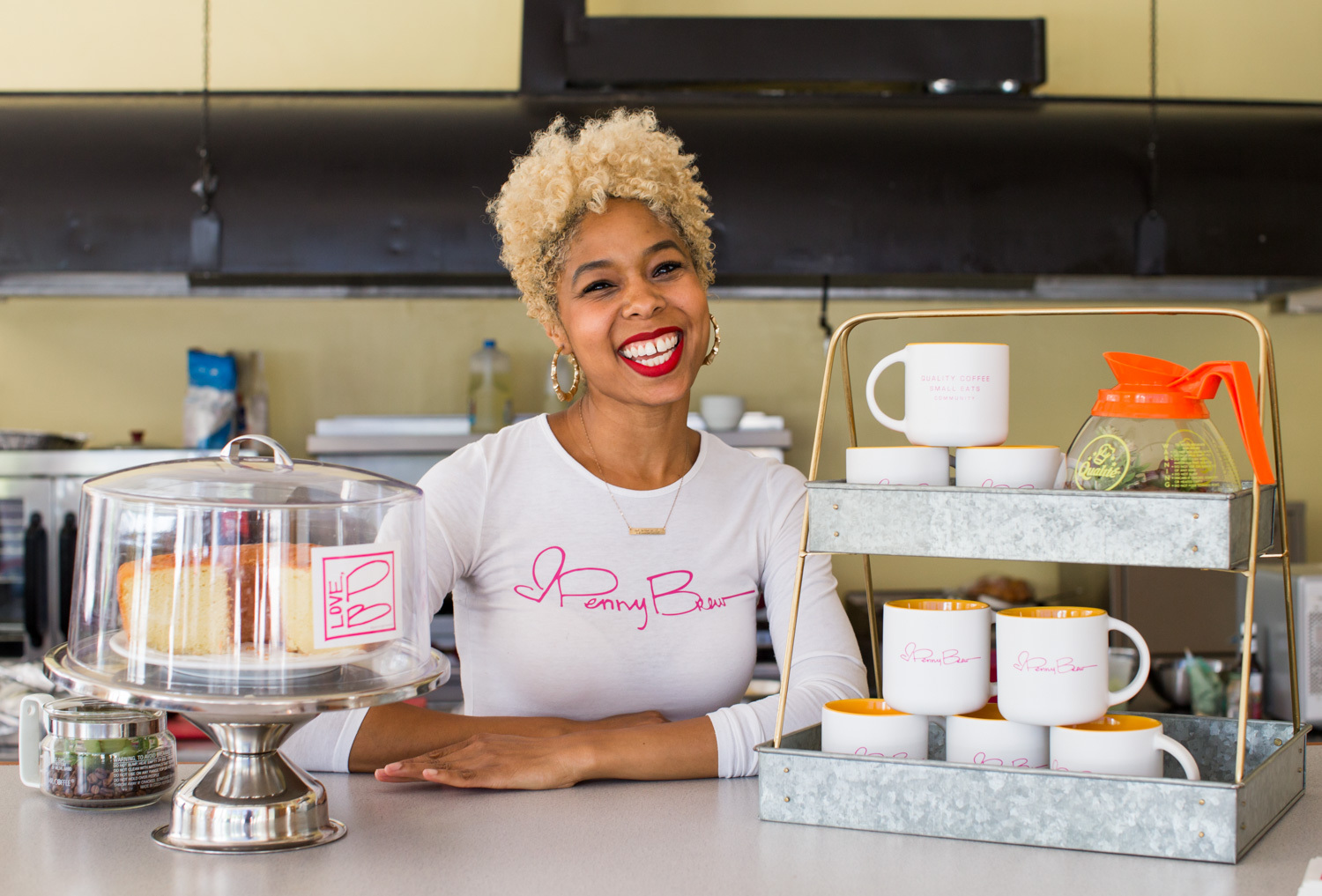 Meet Rachel.
Perched on a tree-lined street corner across from a park in Ward 7 sits the Riverside Community Center. The historic site of the iconic Crystal Lounge, famous for hosting performances by hometown song hero and Deanwood native, Marvin Gaye, the Center is now home to a variety of community-based programming, an urban farm, and a commercial kitchen. Enter Rachel Pace, owner of Penny Brew, a pop-up coffee shop and eatery.
Originally from Pittsburgh, Rachel bought a house in the Deanwood neighborhood after relocating to the District of Columbia, but felt her new surroundings was missing a cultural element present in other parts of DC. "I've always been a coffee enthusiast and I noticed there wasn't a sit down coffee shop in the area. If I wanted good coffee, I had to go across the Anacostia River," she said.
Combining her fervent passion for great coffee with her love of community, Penny Brew was born. "Penny Brew's slogan is: quality coffee, small eats, and community," explained Rachel. "Community is the most important pillar of them all."
"Wherever I ended up buying my home, I wanted to have a positive impact on the community."
She has been doing Penny Brew pop ups for a year and a half in anticipation of getting her own store front. Establishing pop-ups requires a lot of relationship building with other business owners in the area. Once a space is secured, Rachel plans to have a roasting machine on site and will hire and train residents from Wards 7 and 8 to ensure that the business is also contributing to the economic growth of East of the River communities by creating jobs for locals.
"I believe by training people in the kitchen space, you're creating job opportunities."
Beyond being the savvy business owner of Penny Brew, Rachel is also an Airbnb host and lists her one bedroom basement apartment on the platform. Councilmember McDuffie's bill, which threatens a 15-night cap on home sharing, would greatly affect Rachel's ability to maintain her home and fund her entrepreneurial endeavors. "I'm abiding by the rules," she said. "I shouldn't be penalized and told what to do with my own property."
[content-index source="tag" limit="10″ layout="tiles" terms="dc8″]