Portland Spotlight: Meet Sarah: Neighborhood ambassador, part-time comedian, full-time Airbnb host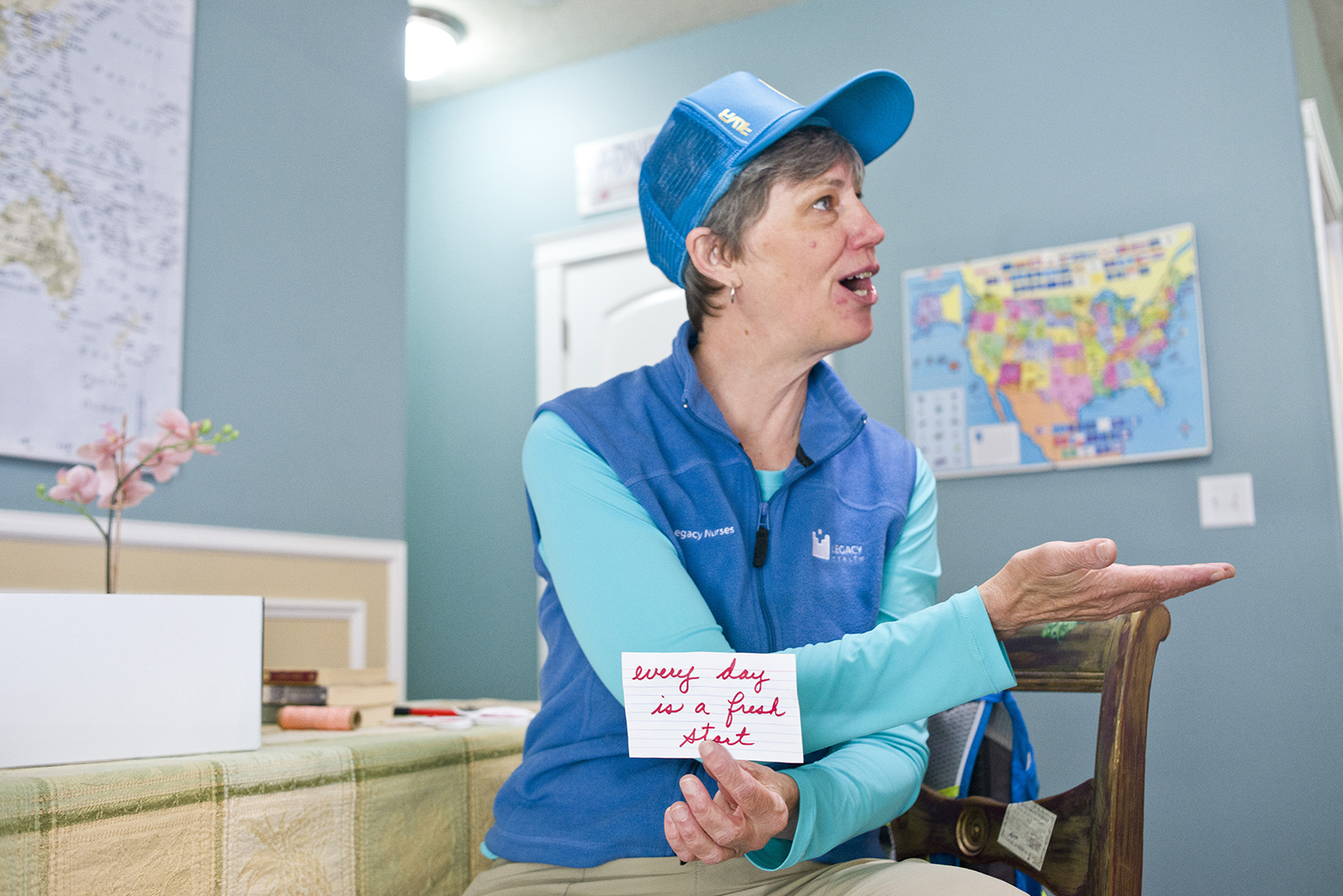 We're excited to debut the Portland Spotlight series — a weekly highlight of stories from the local home sharing community. Portlanders have democratized travel by turning their largest expense — their homes — into an asset to earn extra income, allowing travelers to live like locals and generate economic activity across the city.
Strolling down colorful Northeast Dekum Street you may spot a well-known neighborhood figure — pen and paper in hand — buzzing around a curious tree in her front yard. "Ooh look at this one!" exclaims Sarah, Northeast Portland resident and Airbnb host, as she emphatically points out a fresh note left on her neighborhood-famous "wishing tree."
"Yep, that's my tree — planted it 13 years ago," she says of the bleach-white birch dressed in a coat of handwritten notes. "Kids love writing wishes and hanging them on the branches. On sunny days it gets mobbed and I have to restock the paper almost daily."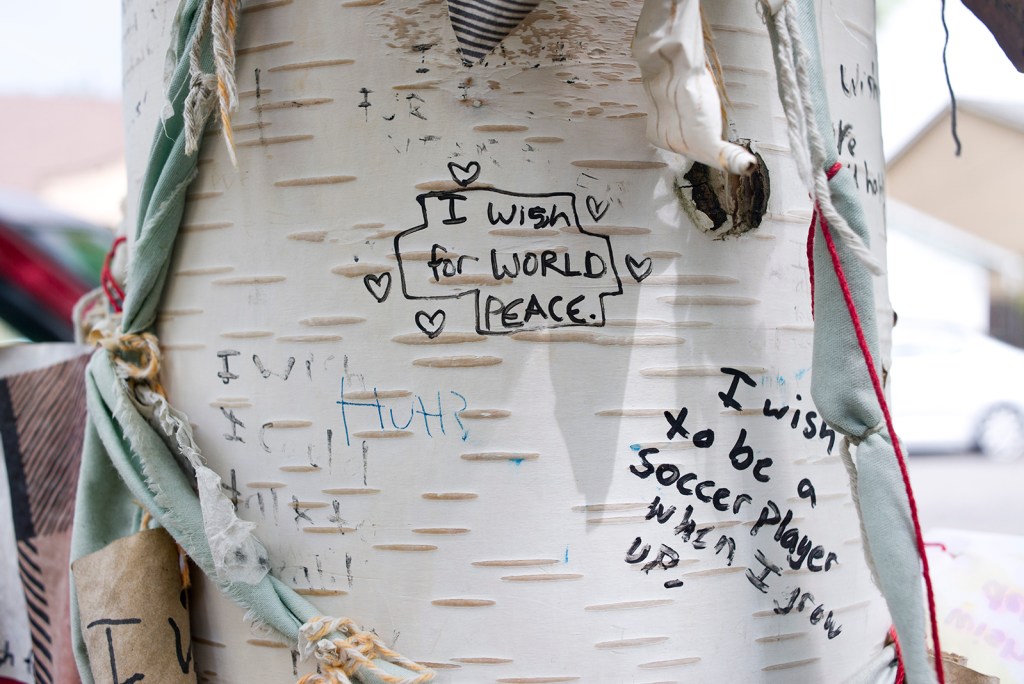 "Kids love writing wishes and hanging them on the tree."
The local tradition started about two years ago when Sarah noticed her tree, all by itself, was garnering local attention."I'd see people taking pictures of it, or hugging the tree and I thought 'ok that's weird,' but hey, this is Portland!" she says with a huge grin. "So I thought I'd keep a box of pens and pieces of paper outside and let people add wishes to the tree, and it's been a hit."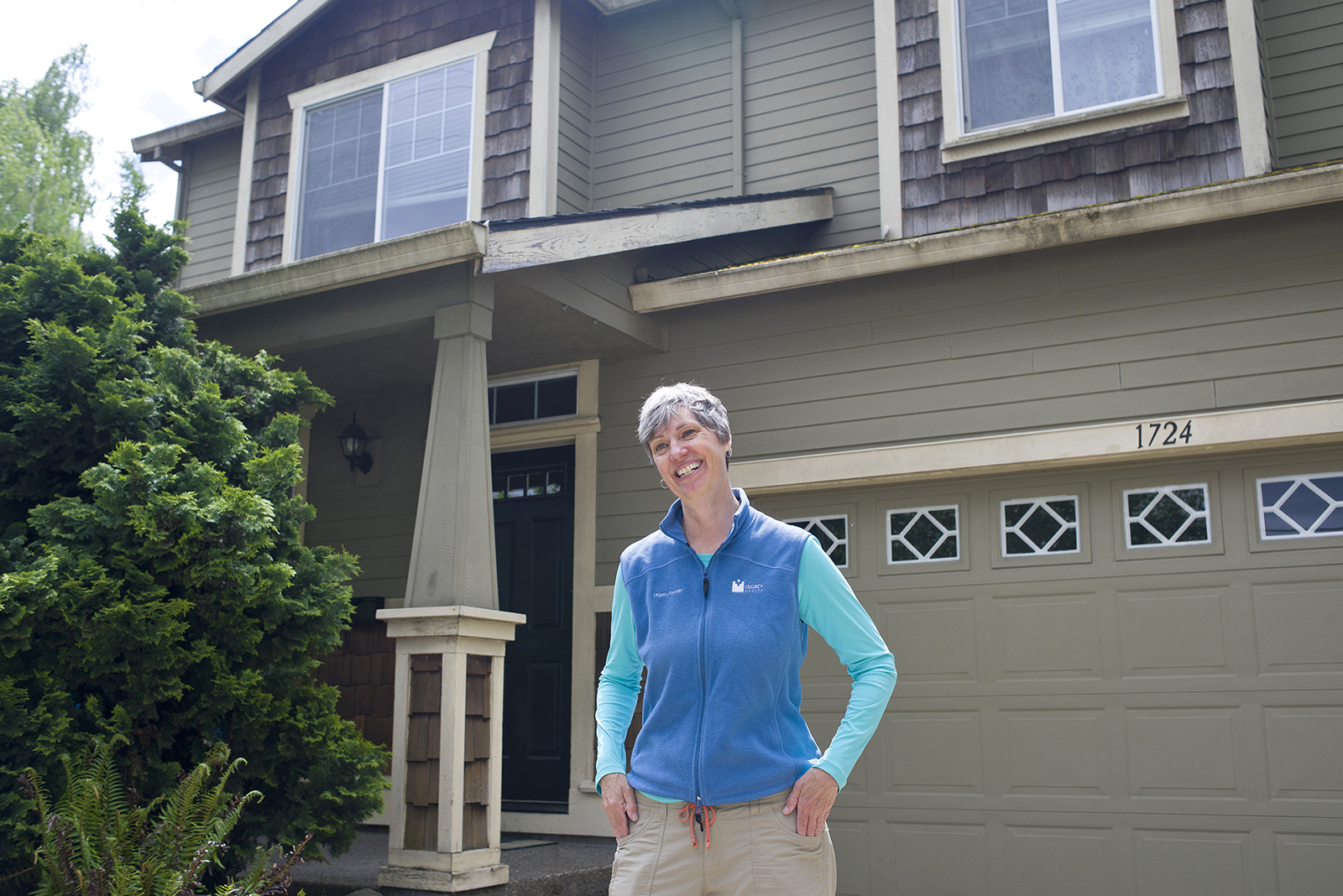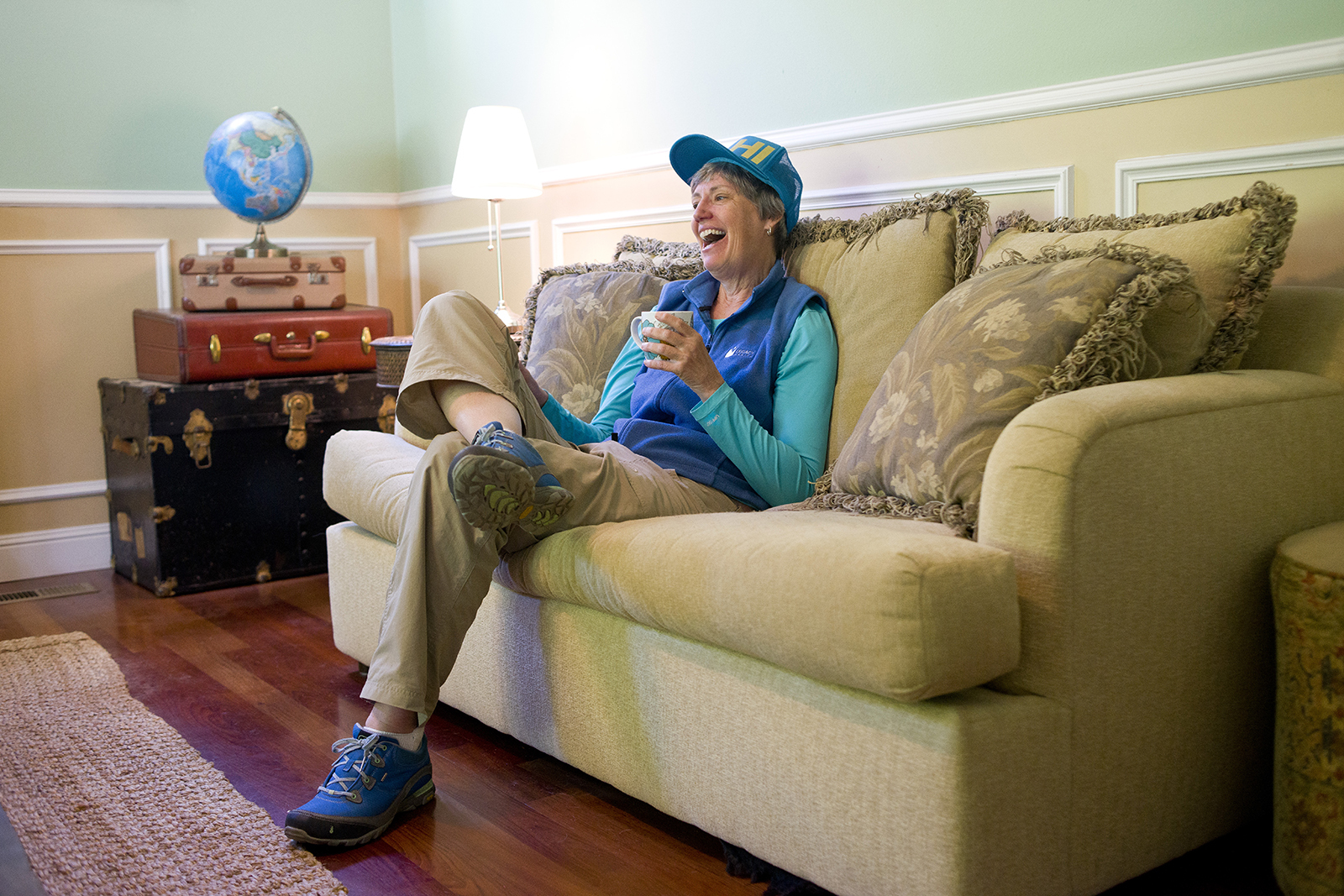 Sarah has been an Airbnb host for two years, but has been sharing her home with travelers for over a decade. She rents out three bedrooms in her two-story home on Northeast Dekum Street, with her short-term rental permit number proudly and prominently displayed outside of her house.
Sarah is a ball of energy, zipping between parts of her quirky-yet-welcoming home almost as quickly as she moves between topics and humorous anecdotes. Next, she moves on to her free outdoor library. "Anyone can come by and take a book, and sometimes neighbors will even add books," she says. "I do these things because it builds a sense of community: you start with a book, or a wish, and the next thing you know you've met a new neighbor. And that's the point of all of it, right?"
That's Sarah in a nutshell: Social butterfly, neighborhood ambassador, part-time comedian of Northeast Dekum Street.
"I do these things because it builds a sense of community."

Sarah preps a note she found for the wishing tree.
Sarah started hosting to make a little extra income and to meet people after a big life change. "I was divorced, had this big home to support, and I didn't want to be lonely," she says. "And home sharing was the first thing I thought of."
"My guests helped me through my divorce, because many of them have gone through the same thing."
Sarah believes travel opens doors and hearts, and emboldens people to share personal stories. "People become more vulnerable, and are more open to share things that they might be embarrassed or ashamed to tell people back home." she says. "And when you hear these personal tales, you feel like you carry a piece of them in your heart." For Sarah it also goes both ways. "I told many of my guests about my divorce, and they helped me through it, because many of them have gone through the same thing."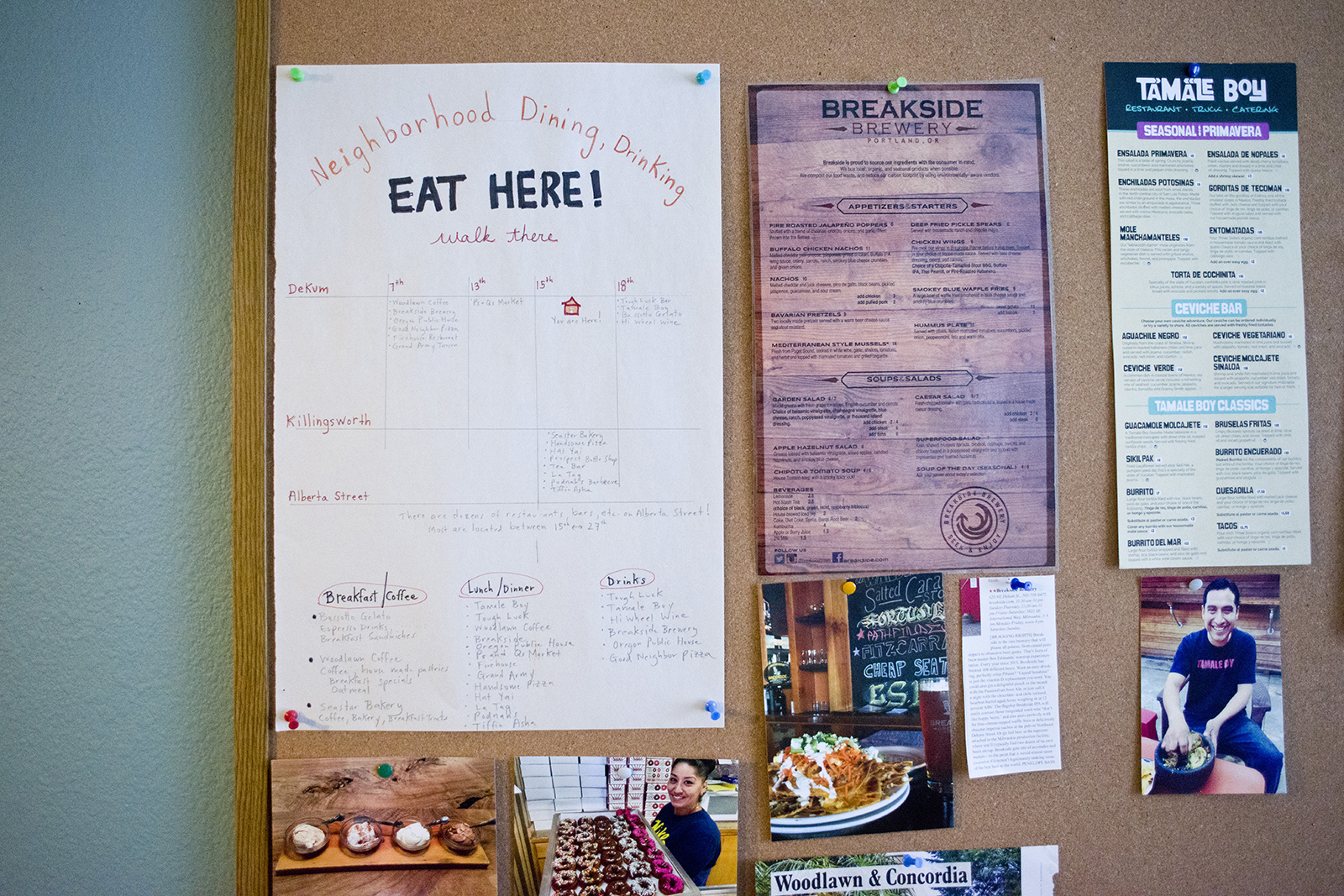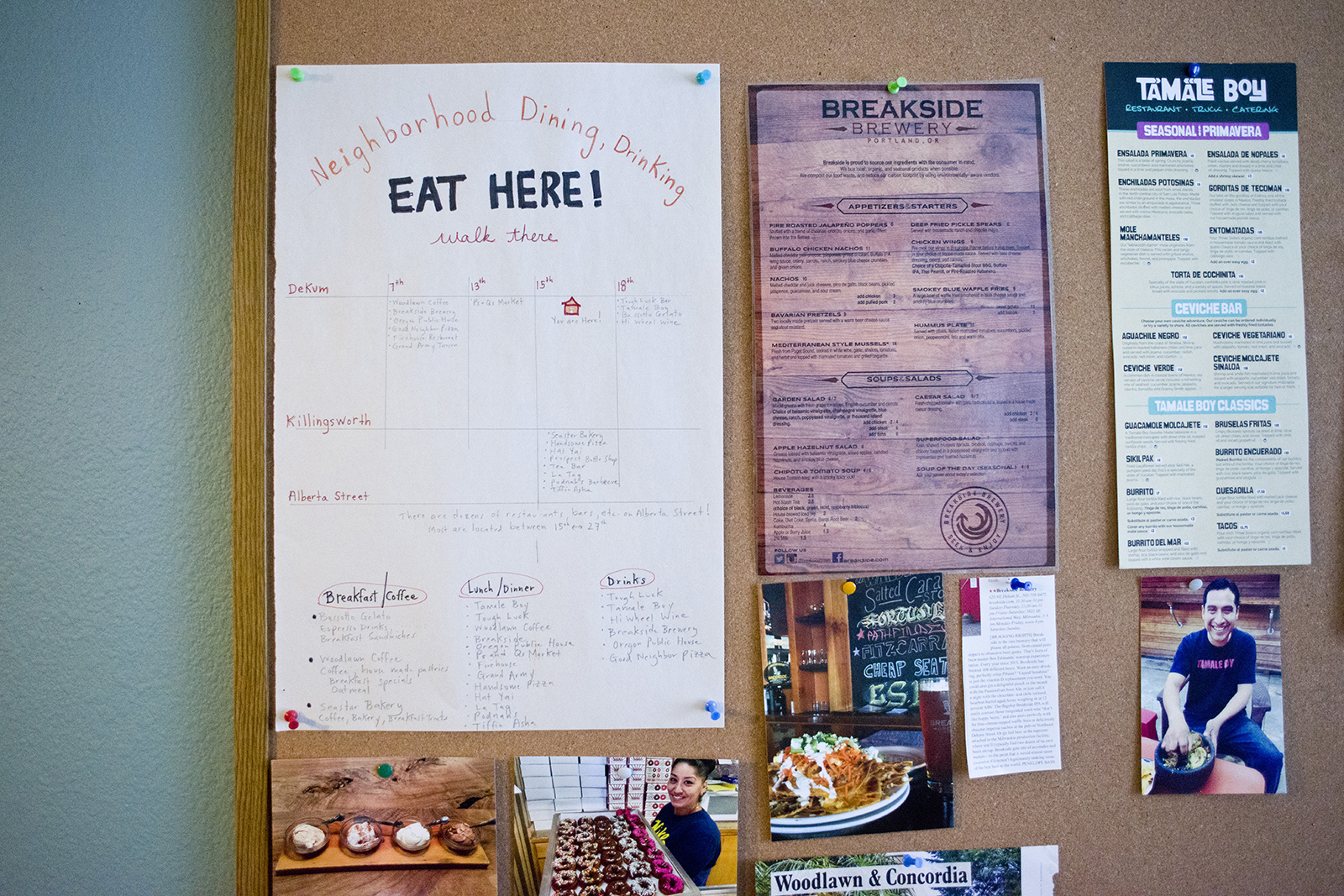 Sarah provides her guests with local recommendations and menus for many Northeast Dekum street businesses.
"These local businesses help build community."
One of her favorite activities is walking a few dozen feet down the sidewalk to Bassotto Gelato, Hi Wheel Wine, Tough Luck Bar, or her favorite, Mexican eatery Tamale Boy. "It's because I don't use my kitchen!" she belts, explaining her closeness with all the restaurant owners. "You would never notice Dekum Street at first sight," she says. "But every building and house has a story. These places help build community — you now have places for neighbors and guests to come by. These aren't just strangers but people you know."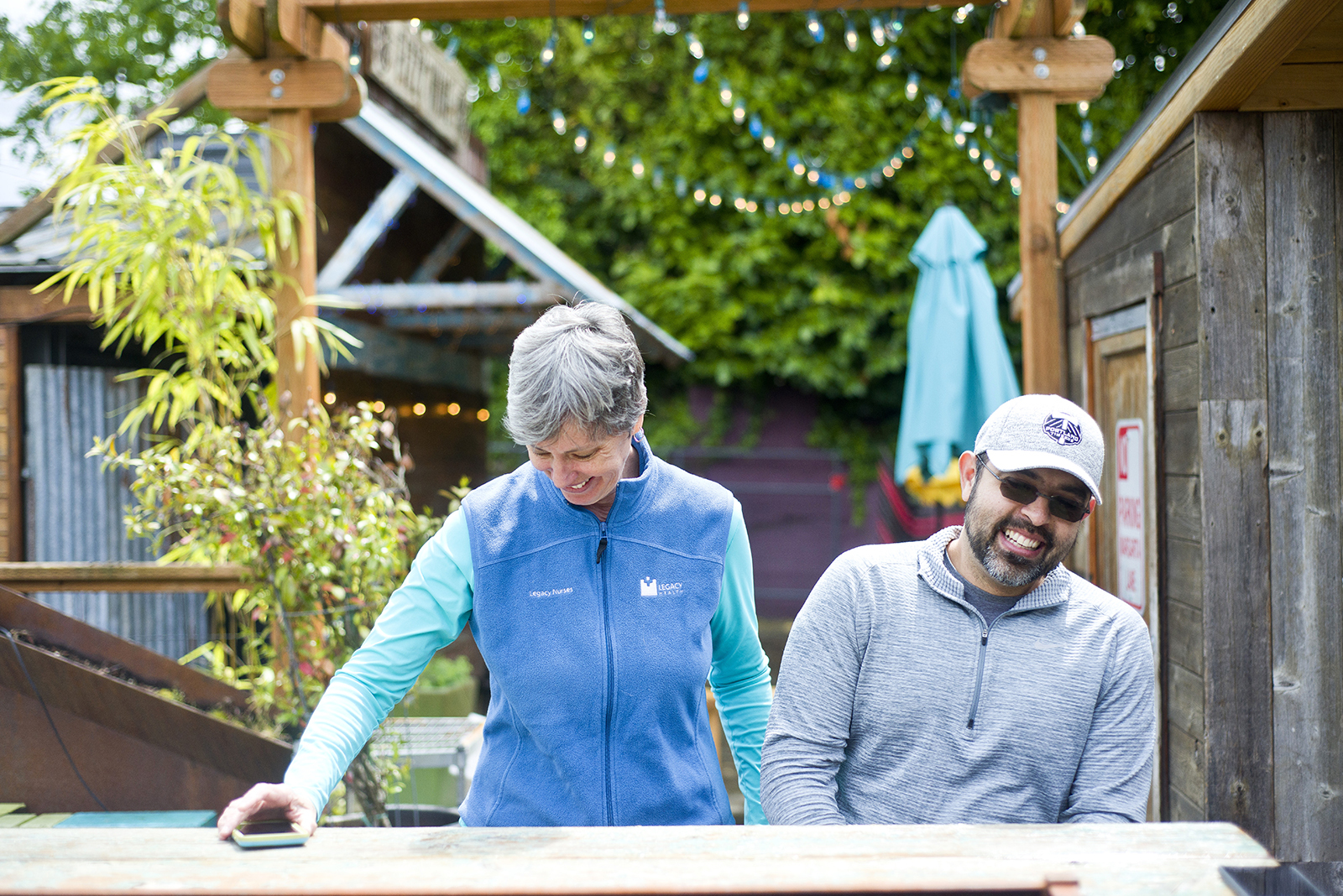 How Jaime met Sarah
Learn about the close relationship between Sarah and Jaime, founder of one of the most popular local restaurants on Northeast Dekum Street, Tamale Boy.
Originally from the Hawaiian island of Maui — and part of a family of seven children — Sarah made Portland her home 21 years ago after a trip to the city to visit her sister. "It's such a great town! It's like a family. I've built so many wonderful relationships over the years," she says. She also appreciates the forward-thinking mindset of the city. "Portland embraced good public transportation and bike lanes long before many other cities," she notes. "And fast food is not big here. We're all about local ingredients and restaurants — it's hard to have a bad meal in this city."
"Portland is such a great town. It's like a family."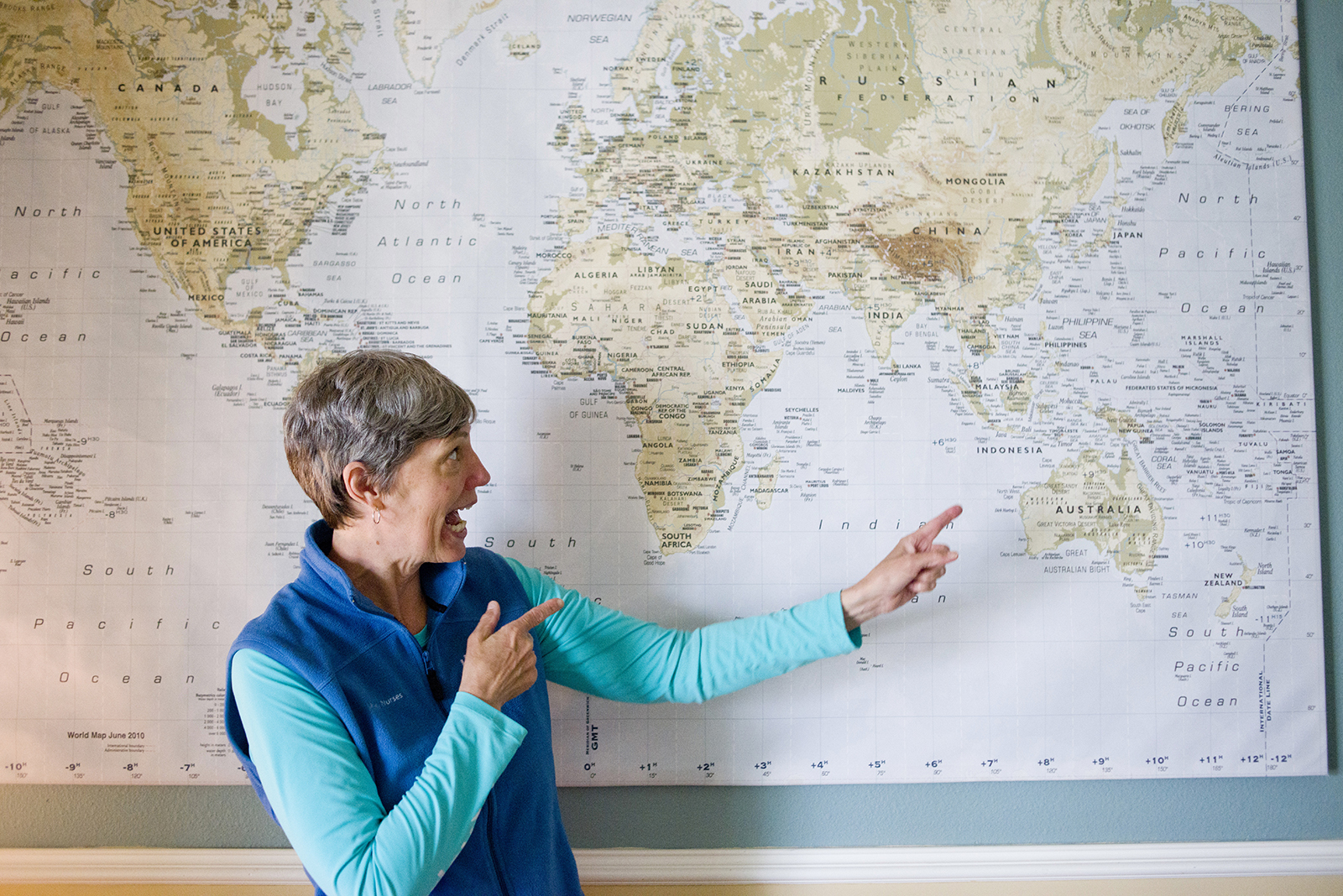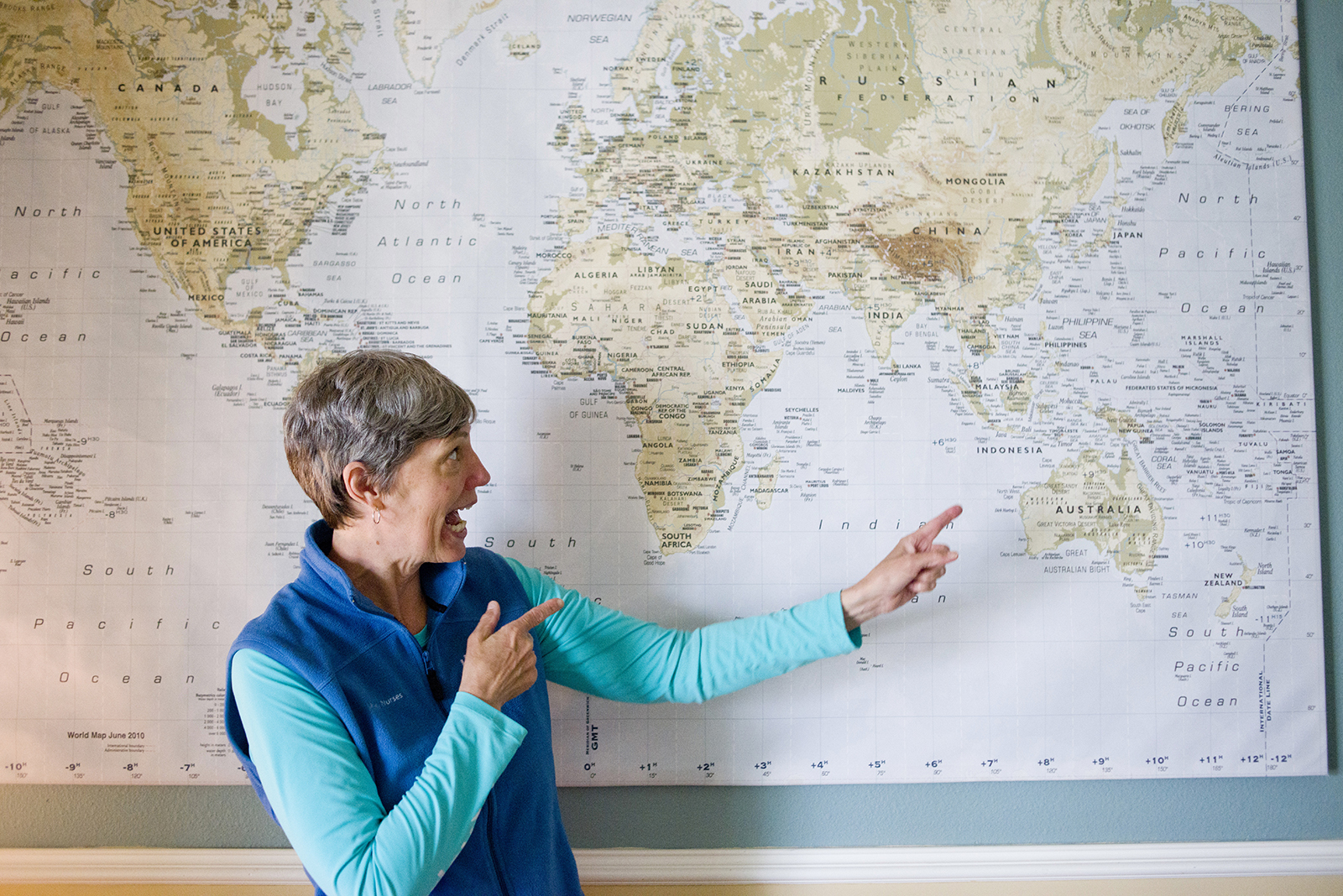 Sarah always takes a picture with her guests in front of her wall-sized world map.
Sarah worked as a spokesperson for the City of Portland for 20 years, and understands the rising costs for residents and travelers. "Compared to some of the larger cities, it may not seem expensive, but to locals it's becoming extremely prohibitive," she states. "Many of my guests are looking to relocate to Portland and need a place to stay for a few weeks, and home sharing keeps it affordable, and allows you to actually see the different areas of this city, because you're staying with a real person who lives here and can tell you where to go and what to eat."
"Home sharing keeps travel affordable."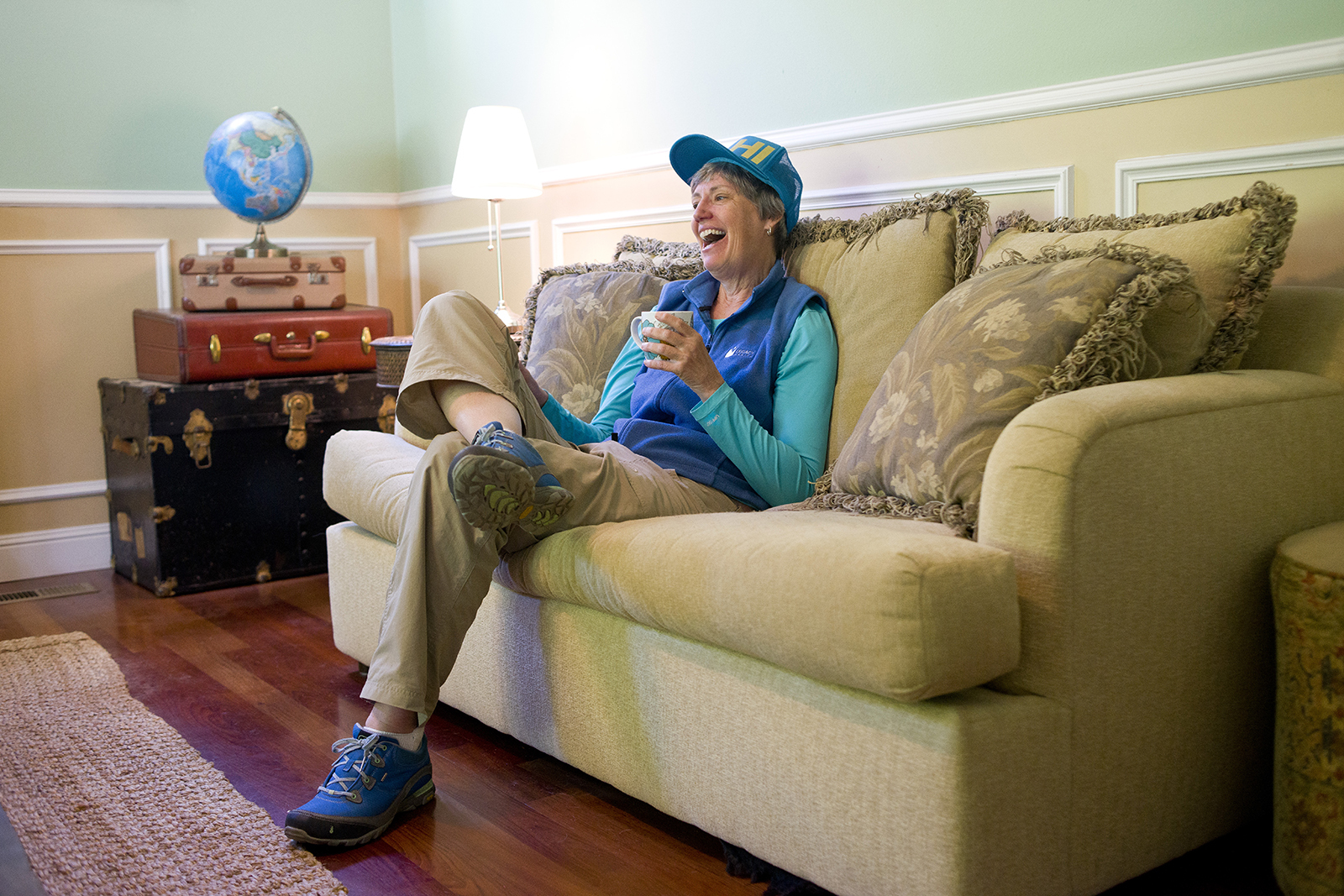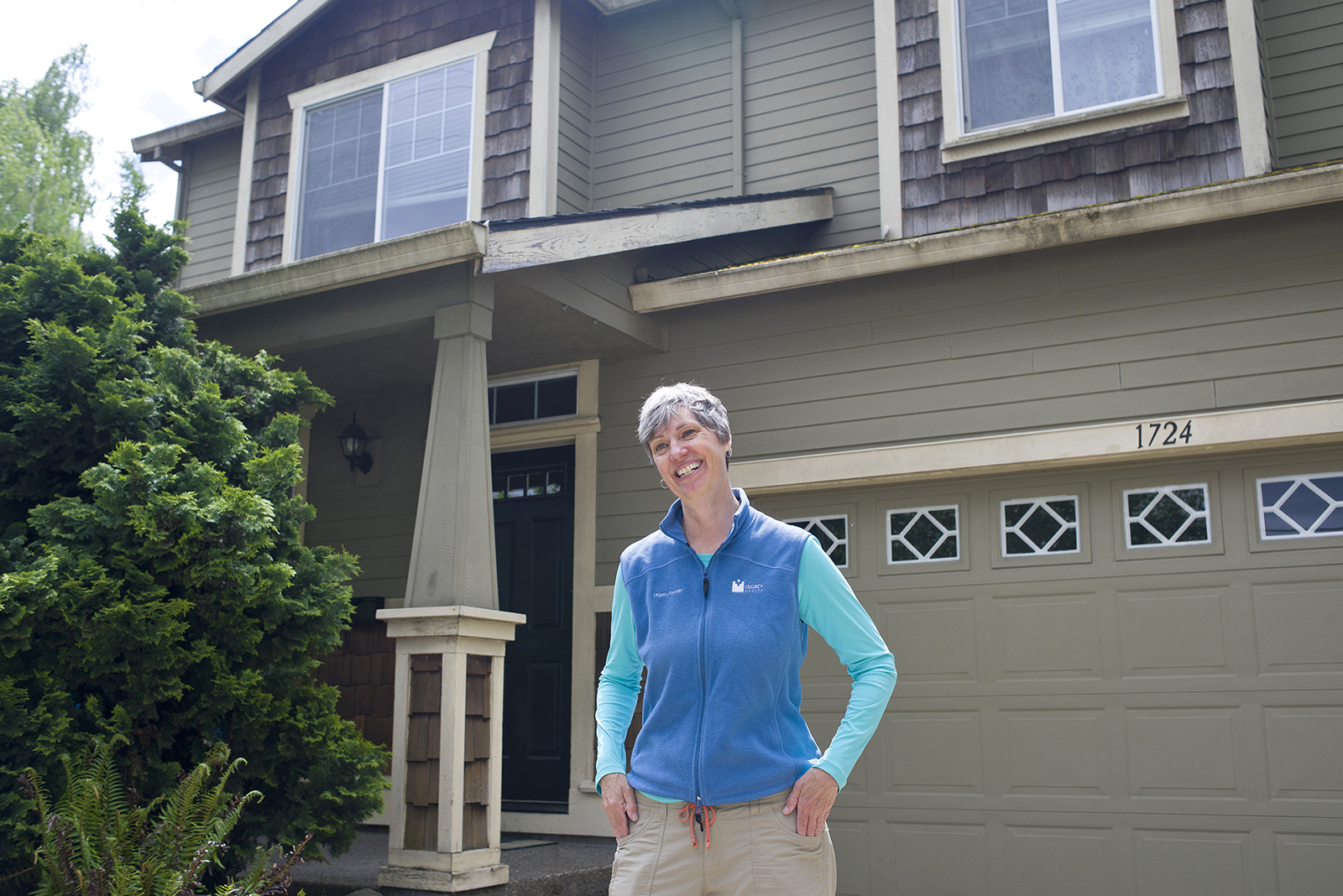 Overall for Sarah, home sharing in Portland is all about bringing people together. "Portland has embraced this idea of the walkable city, the walkable neighborhood, and being able to sit on your stoop and know the people and businesses around you," she says. "And that's the experience home sharing provides for people visiting this city — we're all connected."