Portland Spotlight: Airbnb hosts Yarrow and Gibran cherish connections with guests
We're excited to continue the Portland Spotlight series — a weekly highlight of stories from the local home sharing community. Portland residents have democratized travel by turning their largest expense — their homes — into an asset to earn extra income, allowing travelers to live like locals and generate economic activity across the city.
Part of the charm of the passionate home sharing community in Portland is its rich tapestry of hosts. And Gibran and Yarrow demonstrate that passion through their experience as Airbnb hosts.
"We really love interactions with the guests and meeting new people," says Yarrow. The couple has hosted guests from around the world, including Tokyo, Europe and South America. "We were hanging out in the yard with a group of guests, and they started to feel like a circle of friends — and it's always a great experience to have those human connections."
"It's always great to have those human connections."
Gibran and Yarrow moved from Seattle 14 years ago to the centrally-located neighborhood of Brooklyn. "I just feel really at home in Portland," says Yarrow, an Oregon native and engineer. "When we crossed over the Columbia River [while moving from Seattle], I thought 'Oh, I'm home again.'"
"I love being able to bike to work, and that's really convenient in Brooklyn for many people," says Gibran, a naturopathic physician and acupuncturist. "We also have wetlands, so we get a ton of birds there," adds Yarrow.
On Yarrow's wall-sized map, guests pin their hometowns around the world.
"[With home sharing] you get the scoop on the local things to do."
The couple renovated a garage behind their home into a two-bedroom, one bath accessory dwelling unit (ADU) and have been listing it on Airbnb for four years. "We wanted to make it really Portland-centric and highlight either the local geography or local art," says Yarrow. "We wanted to make it nice and create a space we'd want to live in," adds Gibran. For Gibran and Yarrow, short-term renting fit their needs perfectly. "We like the fact that we can have Airbnb guests but also use the space for family when they come to town," Gibran says. "So for us short-term renting was the way to go."
The two have also traveled extensively using Airbnb and understand its growing appeal. "As a traveler you want to be in the neighborhood," says Yarrow. "The interactions between hosts and guests are golden," chimes Gibran. "You get the scoop on the local things to do."
"For us, it's the uniqueness of everything — you can find a place that fits your interests."
"The interactions between hosts and guests are golden."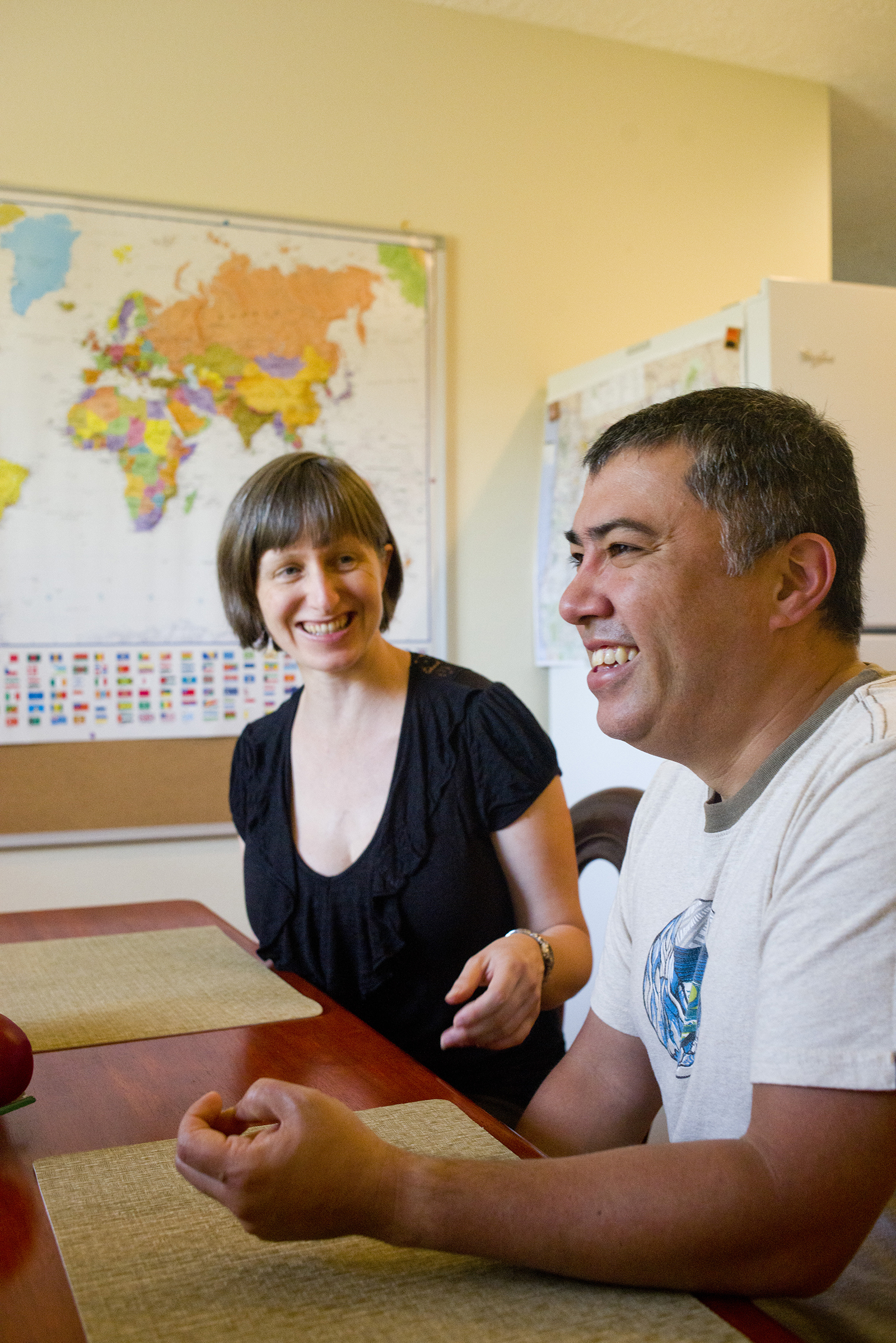 Since they both work full time, the couple decided to bring on the services of a property manager to help with the listing. "Sometimes there are things that come up in the middle of the day, or if we go out of town, that we can't address," says Gibran. "So it really helps to have a manager to help."
"We want our communities to stay together."
The couple is aware of the current climate around short-term rentals in Portland, and has a straightforward message to both the city and Airbnb. "We want Airbnb to continue to collaborate with Portland and other cities," Says Gibran. "As hosts and residents of Portland, we want our communities to stay together."
"I can't imagine not having the opportunity to use home sharing when we travel."
Ultimately, Gibran and Yarrow believe home sharing is a positive for Portland and other communities. "I would say that 15 years ago we never would've thought to do this," says Yarrow. "Now I can't imagine not having the opportunity to use home sharing when we travel."