Airbnb 2022 Summer Release
A new Airbnb for a new world of travel
People are more flexible than ever about where and when they travel. To help them take advantage of these new possibilities, we're introducing our biggest change in a decade––including a completely new way to search, a better way to stay longer, and an unmatched level of protection.
---
A new way to search
Introducing an all-new design, built around Airbnb Categories, to help our guests easily explore the world of Airbnb––and discover places they wouldn't have known to search for.
---
Airbnb Categories
Designed to help guests discover one-of-a-kind homes
Our Hosts offer millions of unique homes around the world. Airbnb Categories organize them into curated collections, with over 50 categories of homes chosen for their style, location, or nearby activities. They include:
Design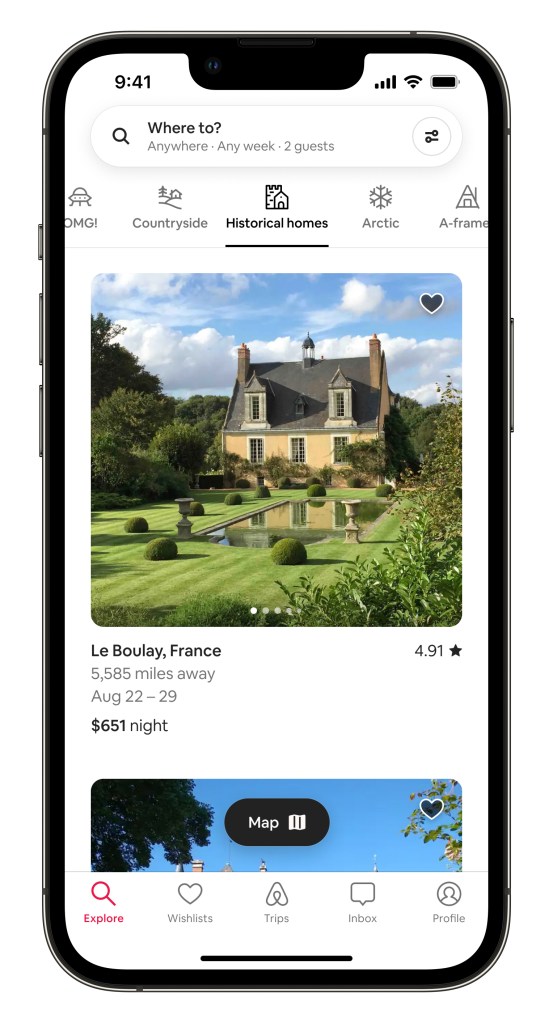 Historical homes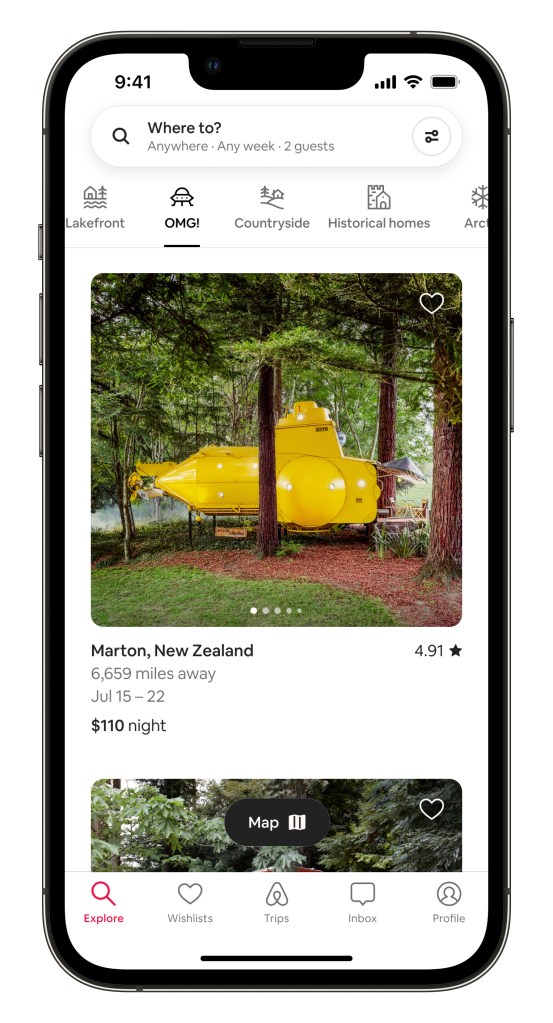 OMG!
Camping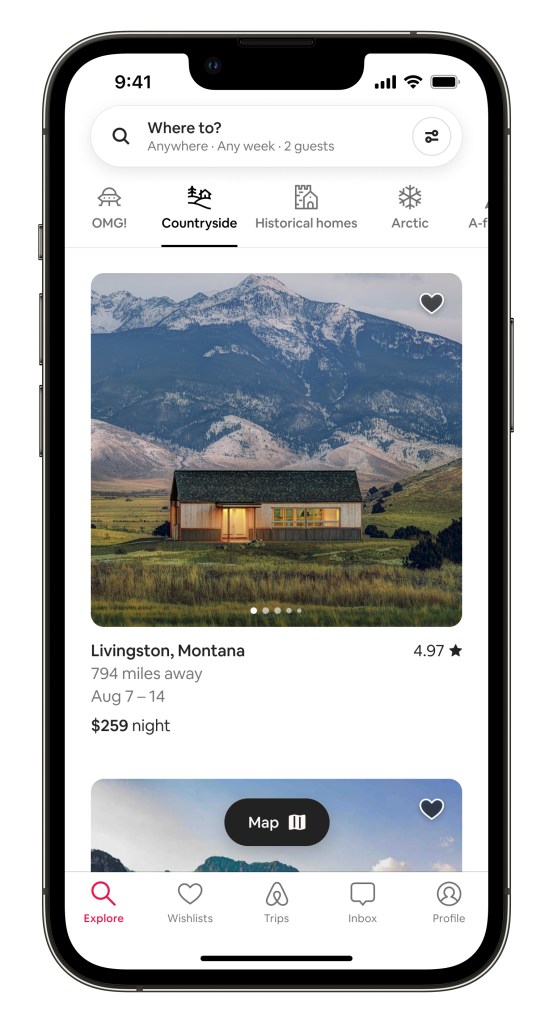 Countryside
---
Introducing Split Stays
A better way to stay longer
More people are taking longer trips than ever before. To give them even more options when planning we've created Split Stays, an innovative new feature that splits a trip between two different homes––now guests can find an average of 40% more listings when searching for those longer stays.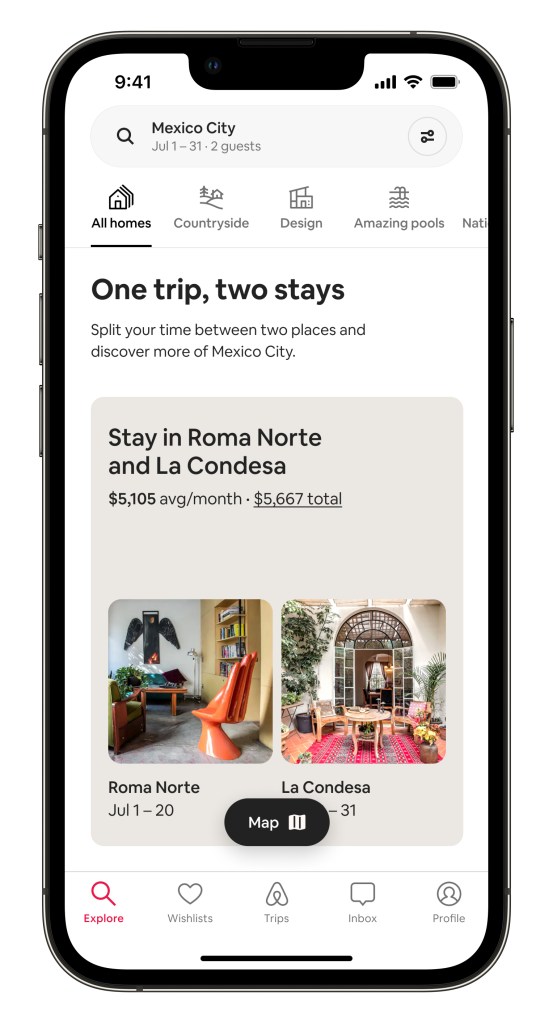 Two homes in one destination
When guests search for a longer stay in a single destination, we'll offer the option of splitting their trip between two different homes in the same area.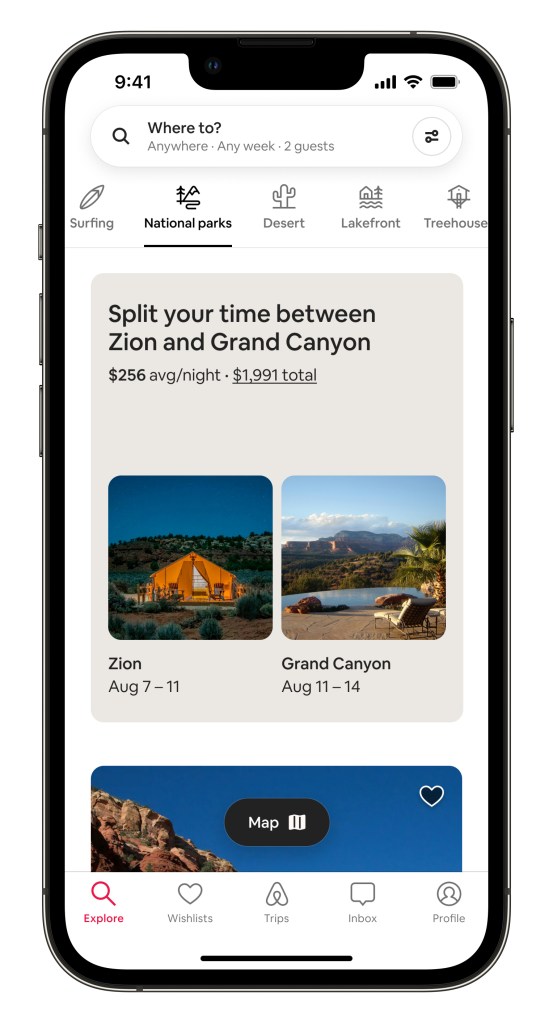 Two homes in one category
Split Stays is also offered in 14 different categories, including Camping, National Parks, Surfing, and more, so guests can enjoy similar homes or activities in two places. For example, a guest browsing the National Parks Category might find a Split Stay suggesting a home near Zion and another by the Grand Canyon.
---
An unmatched level of protection
AirCover is the most comprehensive free protection in travel, giving our guests the confidence of knowing that if something goes wrong, we have their backs.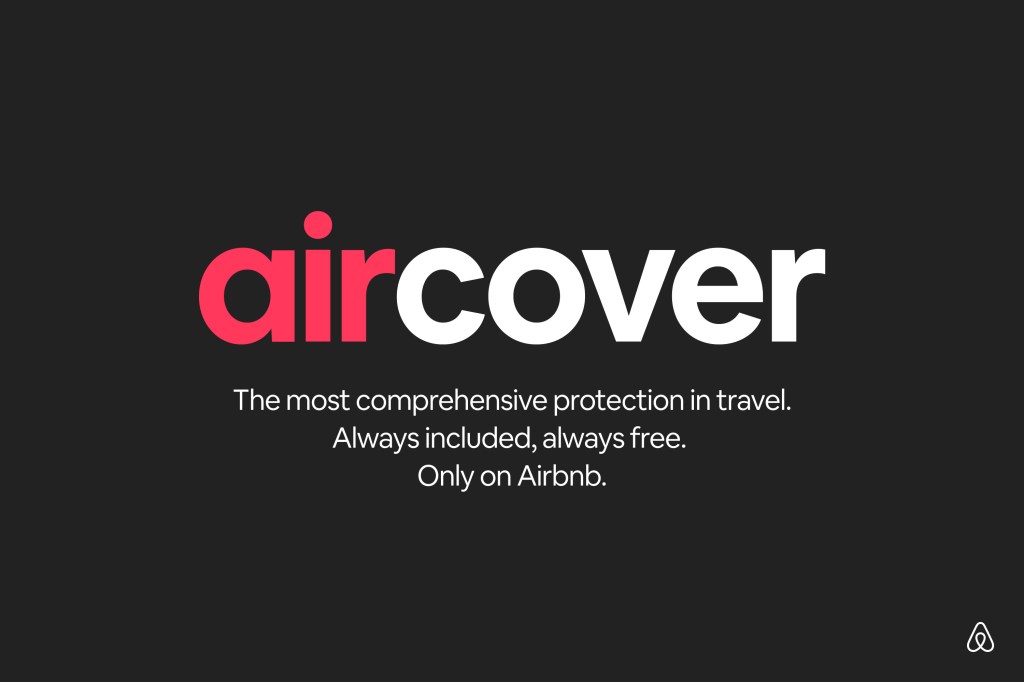 AirCover provides four protections for every guest on every stay
Booking Protection Guarantee
In the unlikely event a Host needs to cancel a booking within 30 days of check-in, we'll find guests a similar or better home, or we'll refund them.
Check-in Guarantee
If a guest can't check into their home and the Host cannot resolve the issue, we'll find them a similar or better home, or we'll refund them.
Get-What-You-Booked Guarantee
If at any time during a a guest's stay they find their listing isn't as advertised–for example, the refrigerator stops working and the Host can't easily fix it, or it has fewer bedrooms than listed–guests will have three days to report it and we'll find guests a similar or better home, or we'll refund them.
24-hour Safety Line
If a guest ever feels unsafe, they'll get priority access to specially-trained safety agents, day or night.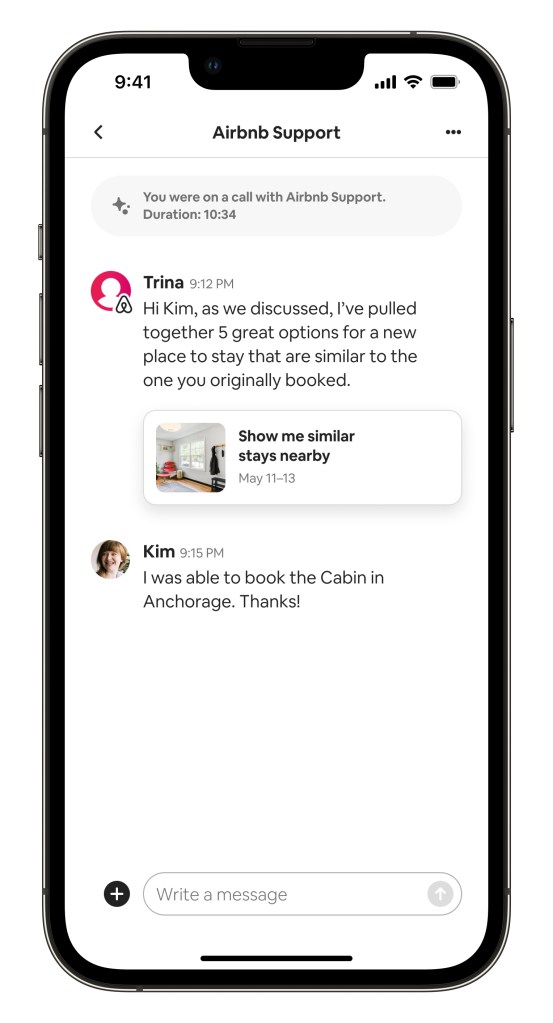 A specially trained, dedicated  team, ready to make it right
AirCover has been designed directly into the Airbnb app and website, making it easy for guests to contact an agent at any time, and resolve issues quickly. To deliver AirCover, we created a team of specially trained agents for last-minute rebooking assistance, and expanded our 24-hour Safety Line to be available in more languages than ever.
Find complete details on how AirCover protects every guest's booking and any exclusions that apply. If you're a Host, learn more about what AirCover means for you.
For more details on the new Airbnb for a new world of travel, please visit www.airbnb.com/2022-summer