Airbnb 2023 Winter Release
Introducing Guest Favorites
A collection of the 2 million most-loved homes on Airbnb based on ratings, reviews, and reliability.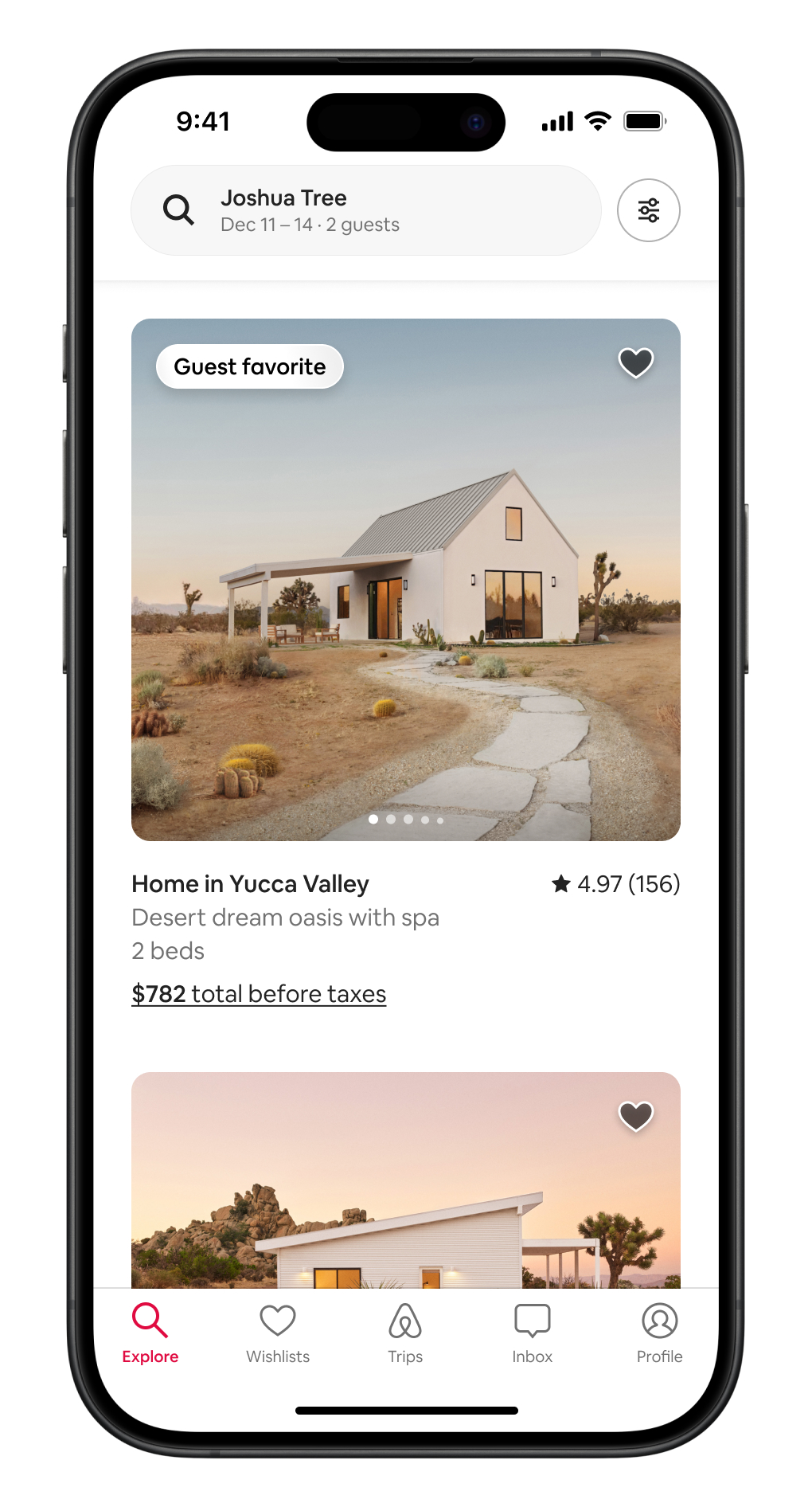 Easy to discover on Airbnb
Guest Favorites are available around the world, and they're simple to find on Airbnb. Just look for the new badge in search results and on the listing page, or filter for Guest Favorites.
Great ratings and reviews
Guest Favorites have excellent reviews and are rated above 4.9 stars on average. These homes also receive high marks for ease of check-in, cleanliness, listing accuracy, Host communication, location, and value.
---
Revamped ratings and reviews
A redesigned ratings page, with new features to help guests understand the quality of every home.
Review sorting
Guests can now sort reviews by recency or rating, making it easy to find the reviews they care about the most.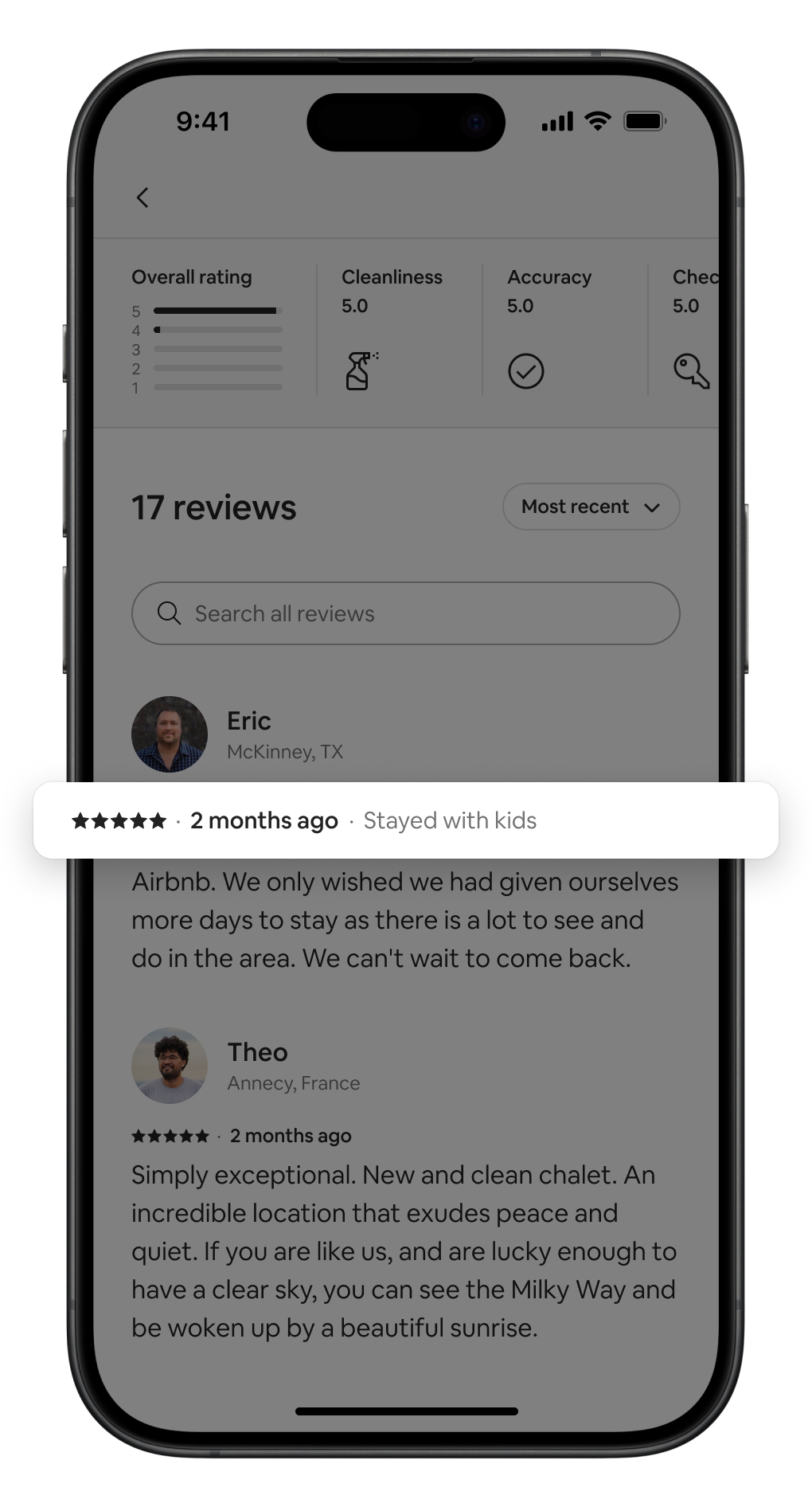 More review details
Reviews include more information about the reviewer and their trip — including where they're from, their length of their stay, and whether they traveled with family, pets, or in a group.
---
Introducing the Listings tab
A set of new tools for Hosts to manage their listing and showcase the details guests care about most.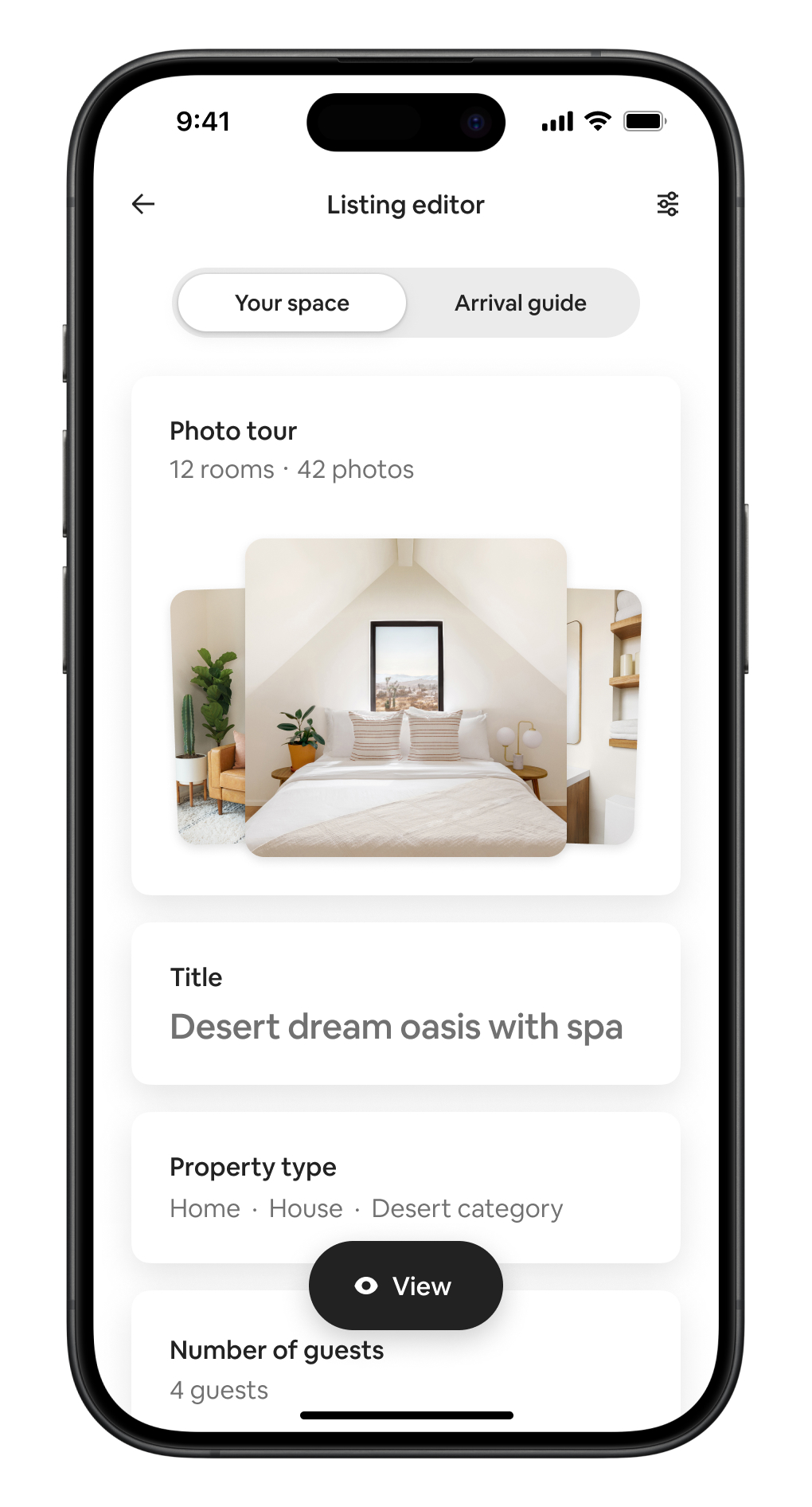 Listing editor
A redesigned interface makes it easy for Hosts to add details about their listing—including amenities, sleeping arrangements, and more. It's also simple for Hosts to edit their arrival guide with the information guests need before check-in.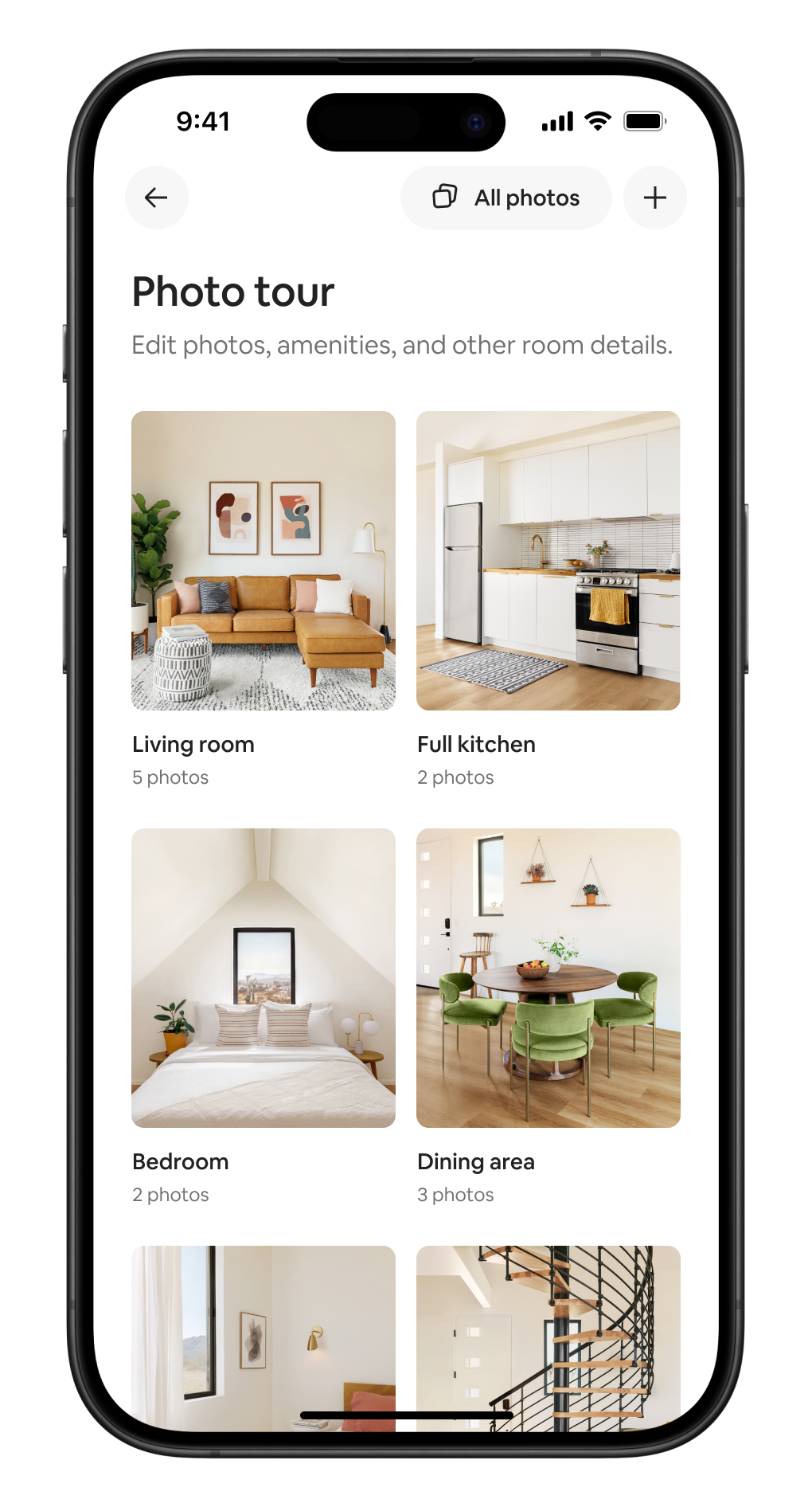 AI-powered photo tour
Hosts can instantly create a photo tour, which organizes photos by rooms to help guests understand th e layout of their home. The photo tour is powered by an Airbnb AI engine that recognizes photos and assigns them to 19 rooms. Hosts can edit their photo tour at any time and add amenities to each room.
Smart lock integration
Hosts can connect compatible smart locks to their Airbnb account and automatically generate a unique code for every reservation. Guests can view their entry codes right in the Airbnb app before they arrive. Smart lock integration will begin rolling out in the US and Canada later this year with support for certain locks from Schlage, August, and Yale.
---
Even more upgrades for Hosts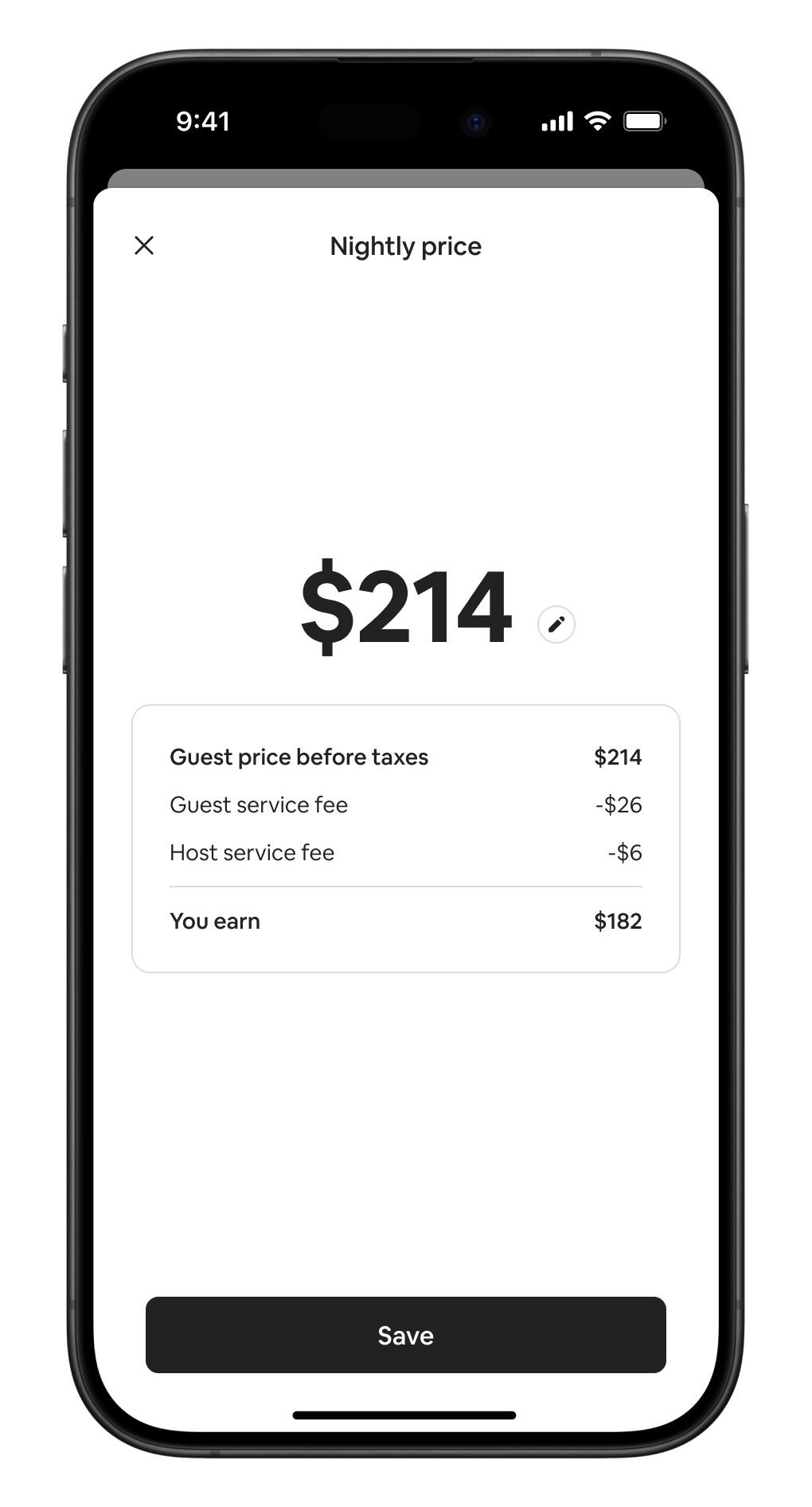 Pricing visibility
The prices Hosts set will include service fees, helping them better understand what guests pay.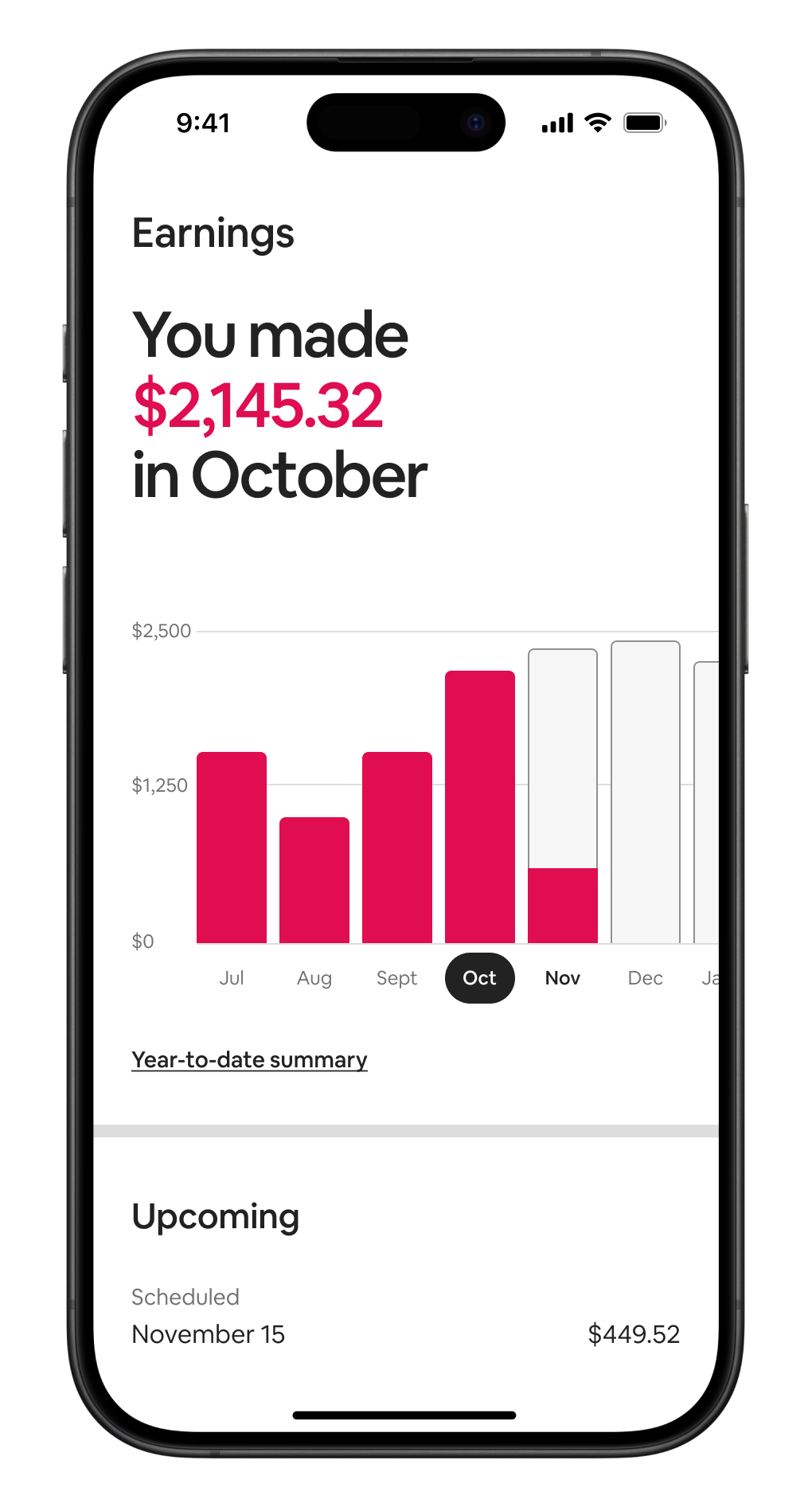 New earnings dashboard
A completely redesigned dashboard gives Hosts a clear view of their earnings, including a detailed breakdown of past and future payments, customizable reports, filters, and search.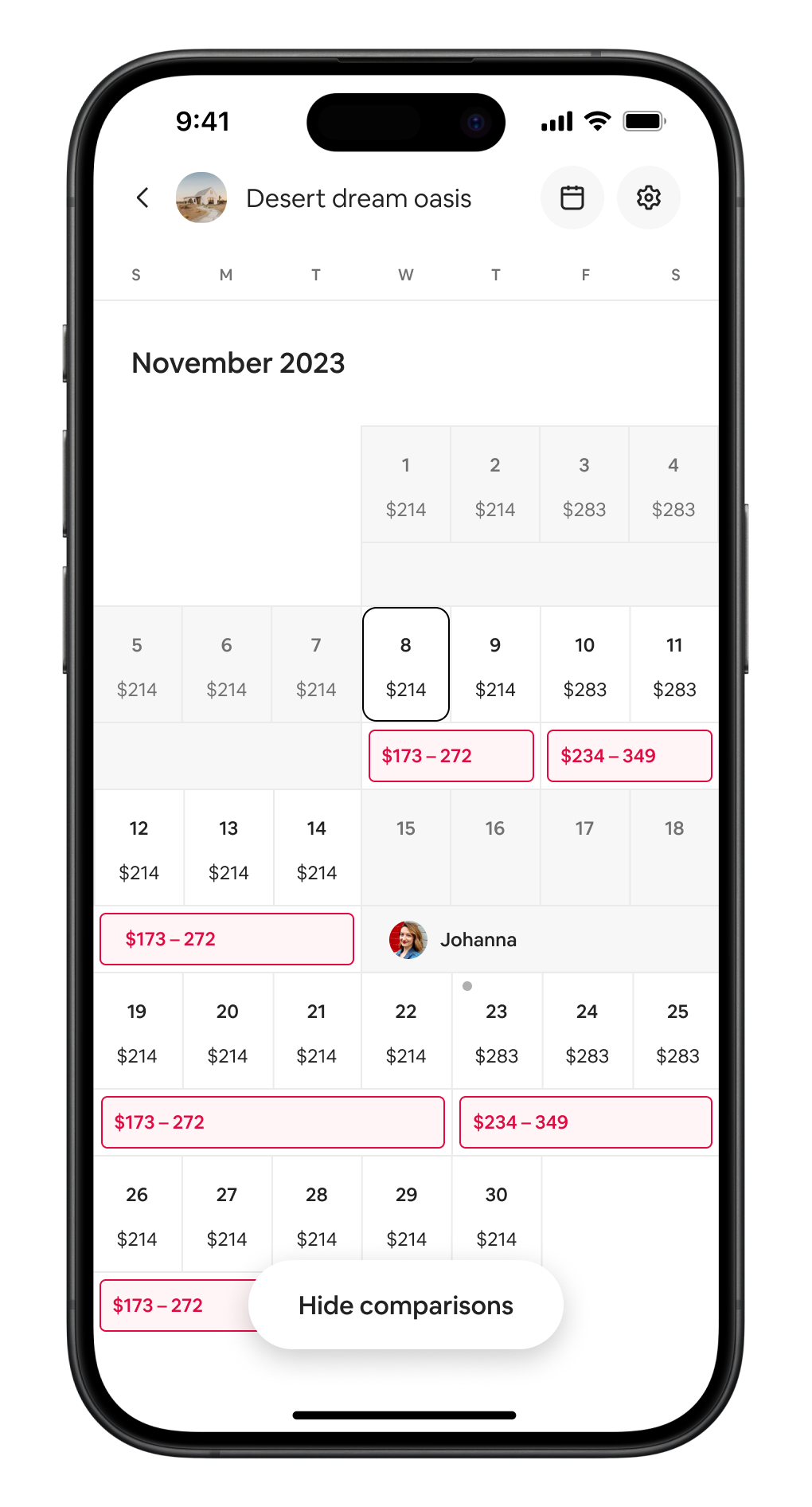 Compare prices
Hosts will have the ability to compare their prices to those of similar listings right in the calendar, making it easy to track local pricing trends.
For more information on the the latest updates, please visit airbnb.com/release