Airbnb.org launches $25 million fund to support refugees and asylum seekers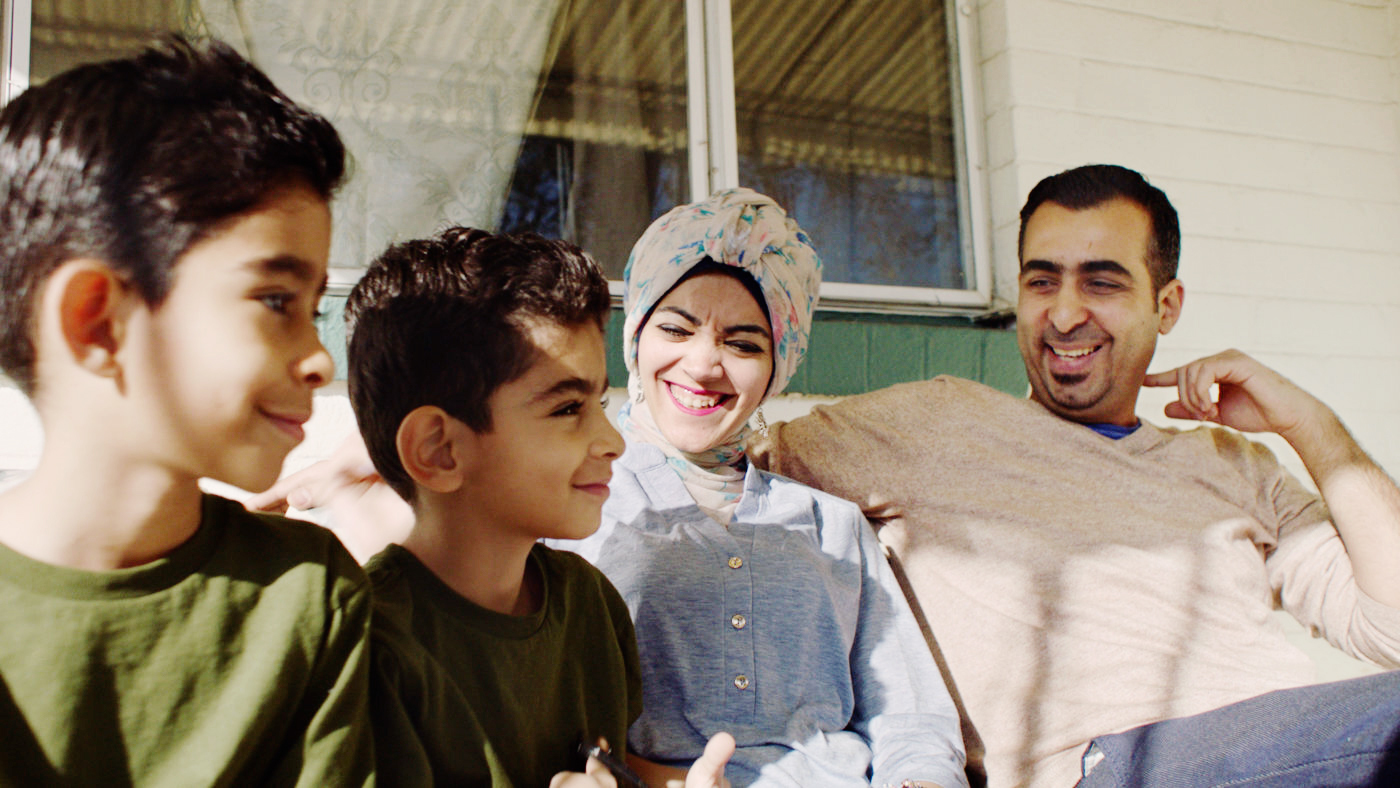 In times of crisis, everyone deserves a welcoming place to stay. This guiding principle is at the center of Airbnb.org's work to help provide stays to disaster evacuees, relief workers, refugees and asylum seekers. Our Airbnb.org team is proud of what it has accomplished in coordination with non-profit partners and Hosts to date, but there is more work to do.
Ahead of World Refugee Day, Airbnb.org is proud to announce a $25 million Refugee Fund, a fundraising initiative to expand Airbnb.org's support of refugees and asylum seekers worldwide, starting with programs run by non-profit partner organizations in the US and Central and South America.
"Since 2012, Hosts on Airbnb have opened their homes and helped people gain a sense of connection and belonging in the midst of immense crises. Airbnb.org's Refugee Fund will expand on this generosity, and the work of our partner organizations, to connect more refugees and asylum seekers to places they can call home as they work to rebuild their lives," said Joe Gebbia, Airbnb Co-founder and Chairman of Samara and Airbnb.org.

Joe Gebbia, Airbnb Co-founder and Chairman of Samara and Airbnb.org.
As the US establishes the critical infrastructure needed to increase refugee resettlements, the expansion of this work will help non-profit resettlement groups meet the growing housing needs of refugees and asylum seekers escaping humanitarian crises around the world that were exacerbated by the COVID-19 pandemic.
"Shelter continues to be a top need amongst HIAS clients globally –including refugees, asylum seekers and the forcibly displaced. Across HIAS US and global programs, the Airbnb.org partnership has made it possible to provide emergency shelter to thousands of refugees in Ecuador, Peru, Colombia, Guyana and the US. Airbnb.org gives displaced families a safe place to plan and make informed choices about the future," said Jessica Reese, Vice President of Institutional Development, HIAS.
An initial $5 million personal donation from Joe Gebbia will help kickstart the fund, alongside contributions from other major donors in the Airbnb community. Airbnb.org will enlist the help of expert advisors to guide the initiative, including Airbnb.org Board Member Jennifer Bond, Founder and Managing Director of the University of Ottawa Refugee Hub and Chair of the Global Refugee Sponsorship Initiative (GRSI), and Hamdi Ulukaya, Founder and CEO of Chobani and founder of the Tent Partnership for Refugees, a non-profit organization, of which Airbnb.org is a member, that mobilizes the business community to include refugees. Airbnb.org plans to add advisors in line with its diversity, equity and inclusion commitments which will include the voices of refugees and asylum seekers to inform the fund's approach.
The fund builds on Airbnb.org's history of supporting refugees. In 2017, Airbnb committed $4 million to the International Rescue Committee (IRC) to support the housing needs of people impacted by the US executive order that halted refugee admissions and temporarily barred entry to people from seven Muslim-majority countries. Today, the work to support refugees and asylum seekers continues under Airbnb.org. This year alone, Airbnb.org has committed more than $2 million to help organizations at the forefront of supporting refugees — including IRC, HIAS, CARE and Church World Service. To date, Hosts on Airbnb have helped provide temporary accommodations to more than 20,000 refugees.
Airbnb.org looks forward to continuing to support refugees and asylum seekers and meeting the $25 million fundraising goal in the coming months. To learn more and get involved, visit Airbnb.org.
About Airbnb.org
Airbnb.org is a nonprofit organization dedicated to facilitating temporary stays for people in times of crisis around the world. Airbnb.org operates independently and leverages Airbnb, Inc.'s technology, services, and other resources at no charge to carry out Airbnb.org's charitable purpose. The inspiration for Airbnb.org began in 2012 with a single host named Shell who opened up her home to people impacted by Hurricane Sandy. This sparked a movement and marked the beginning of a program that allows Hosts on Airbnb to provide stays for people in times of need. Since then, the program has evolved to focus on emergency response and to help provide stays to evacuees, relief workers, refugees, asylum seekers, and most recently, frontline workers fighting the spread of COVID-19. Since then, Hosts have offered to open up their homes and helped provide accommodations to 75,000 people in times of need. Airbnb.org is a separate and independent entity from Airbnb, Inc. Airbnb, Inc. does not charge service fees for Airbnb.org supported stays on its platform.
About Airbnb
Airbnb was born in 2007 when two Hosts welcomed three guests to their San Francisco home, and has since grown to 4 million Hosts who have welcomed more than 900 million guest arrivals in almost every country across the globe. Every day, Hosts offer one-of-a-kind stays and unique Experiences that make it possible for guests to experience the world in a more authentic, connected way.