Jim and Lynne's short-term vacation rental helps families affordably travel to San Diego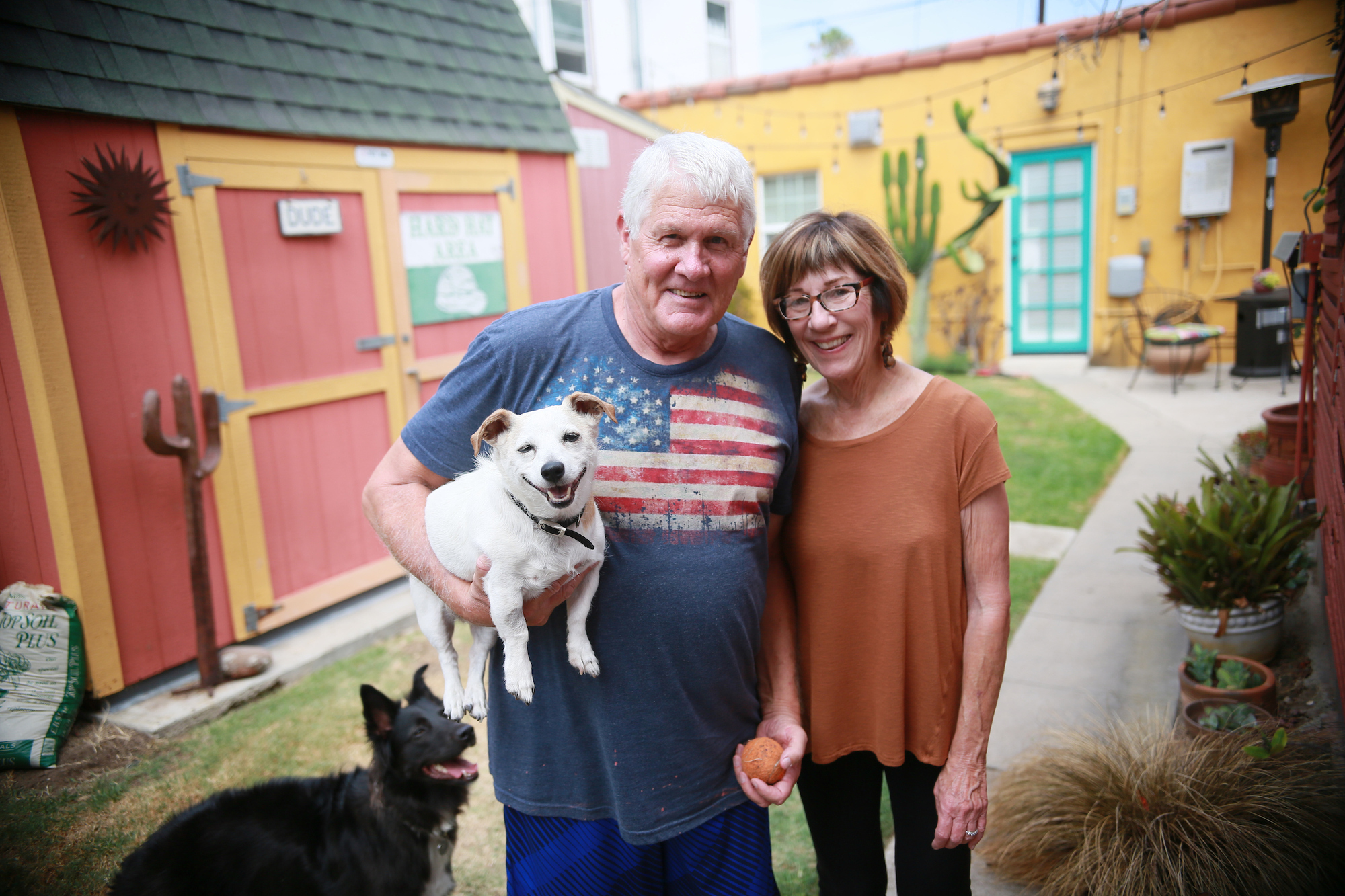 Meet Jim and Lynne: Native Californians, 30-plus year San Diego residents, and passionate short-term vacation rental (STVR) hosts. Jim, a Bay Area native, and Lynne, born and raised in Los Angeles, enjoy all San Diego has to offer. "I moved here years ago because of my job with the Navy," says Jim. "But what kept me here was the climate and the people. We raised our family here and I wouldn't want to live anywhere else."
"Families like the convenience of staying close by in a short-term rental as opposed to a hotel downtown."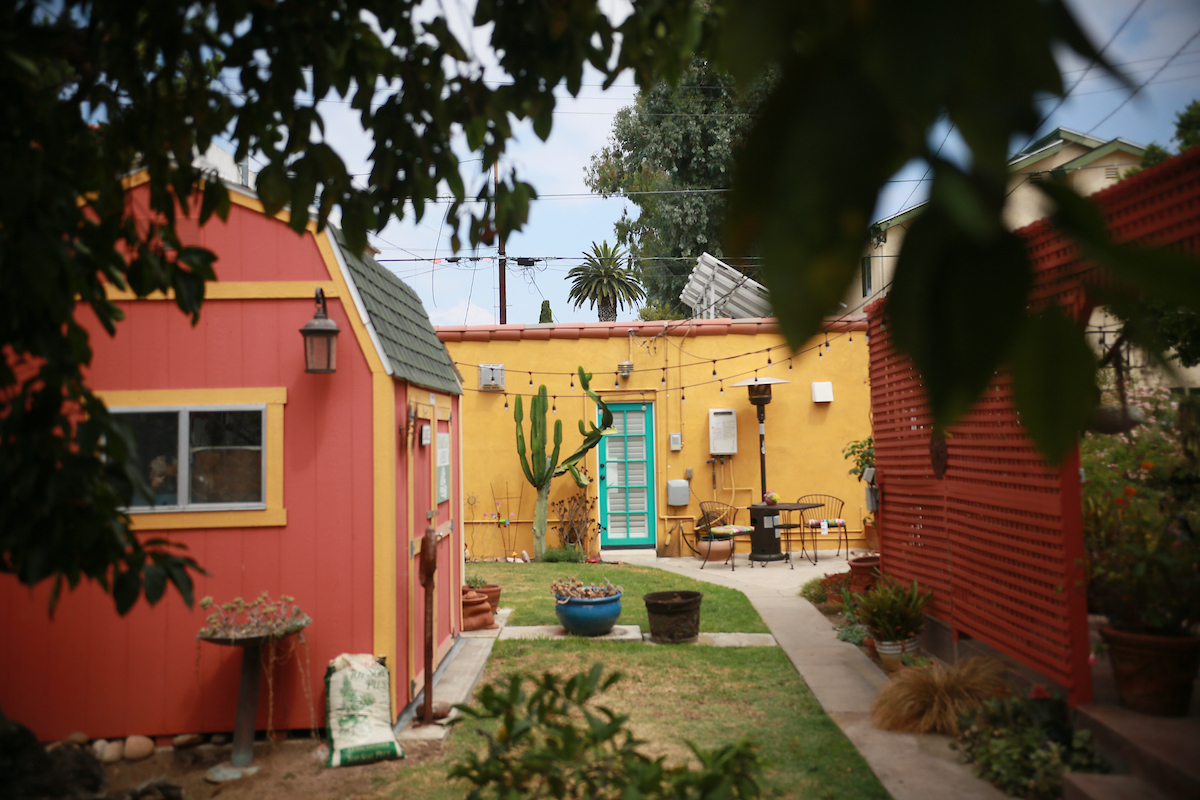 The couple purchased their home 35 years ago, and rent out an accessory dwelling unit (ADU) right behind their primary residence, lovingly known as the casita. "We love our little casita," exclaims Lynne. "We renovated it a couple of years ago to use it as a space for visiting family as well as a short-term vacation rental, and really put our heart and soul into it." "Now retired, our casita provides us employment and helps us combat ever-increasing costs of living while on a fixed income," adds Jim.
They love hosting families, and the casita is the perfect place to do so. "Many of our guests are visiting relatives in the area for weddings, graduations or commencement ceremonies, so they like the convenience of staying nearby as opposed to a hotel downtown," notes Lynne. "It's also a lot cheaper than buying multiple hotel rooms for many families — instead they can save that money and spend it in the community at local businesses."
The casita represents more than a renovation project, however, and holds a special place in their hearts. "We actually got married right back there," says Jim, pointing to the shared garden area that separates their home and the casita. "It was such a beautiful day — so yes this is a rental but to us it's much more than that — it is very sentimental to us," adds Lynne.
"We love recommending local activities."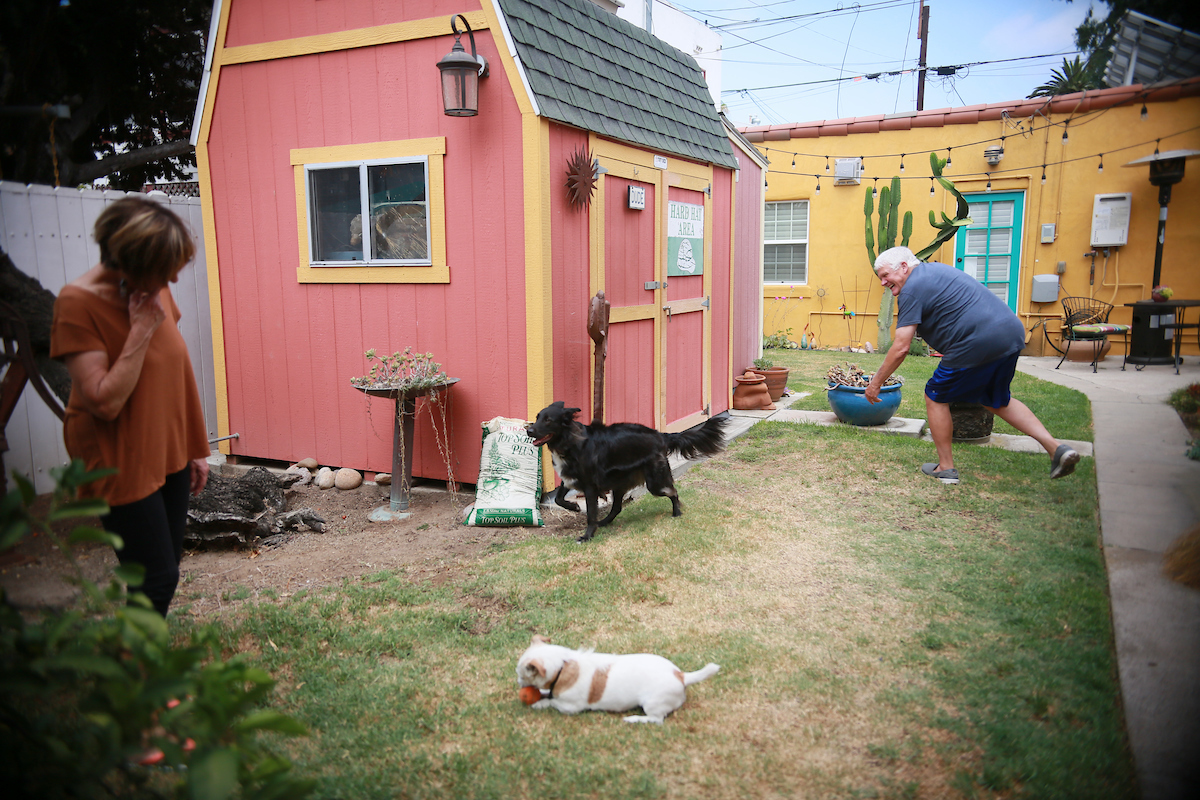 The couple has hosted all types of guests from around the world and loves recommending local things to do. "We host lots of families, and we love recommending local activities for adults and children," says Lynne. "Right down the street is a strip of coffee shops and restaurants, and we're only about five minutes from the San Diego Zoo, so we're very centrally located and families love that," adds Lynne.
The casita actually boasts two additional passionate hosts: Hattie and Lou. "Our dogs absolutely love when we have guests," notes a smiling Lynne. "And the guests love to play with them, especially the young children." "I think it's mostly because the guests give them treats, but yes they love to greet new guests," chuckles Jim. Their short-term rental is a neighborhood fixture, with many neighbors welcoming and greeting their guests. "We've had neighbors come by and introduce themselves to our guests," says Lynne. "We've had zero complaints, our neighbors have no problem at all with our casita."
"[The City Council's] blanket bill hurts everyone."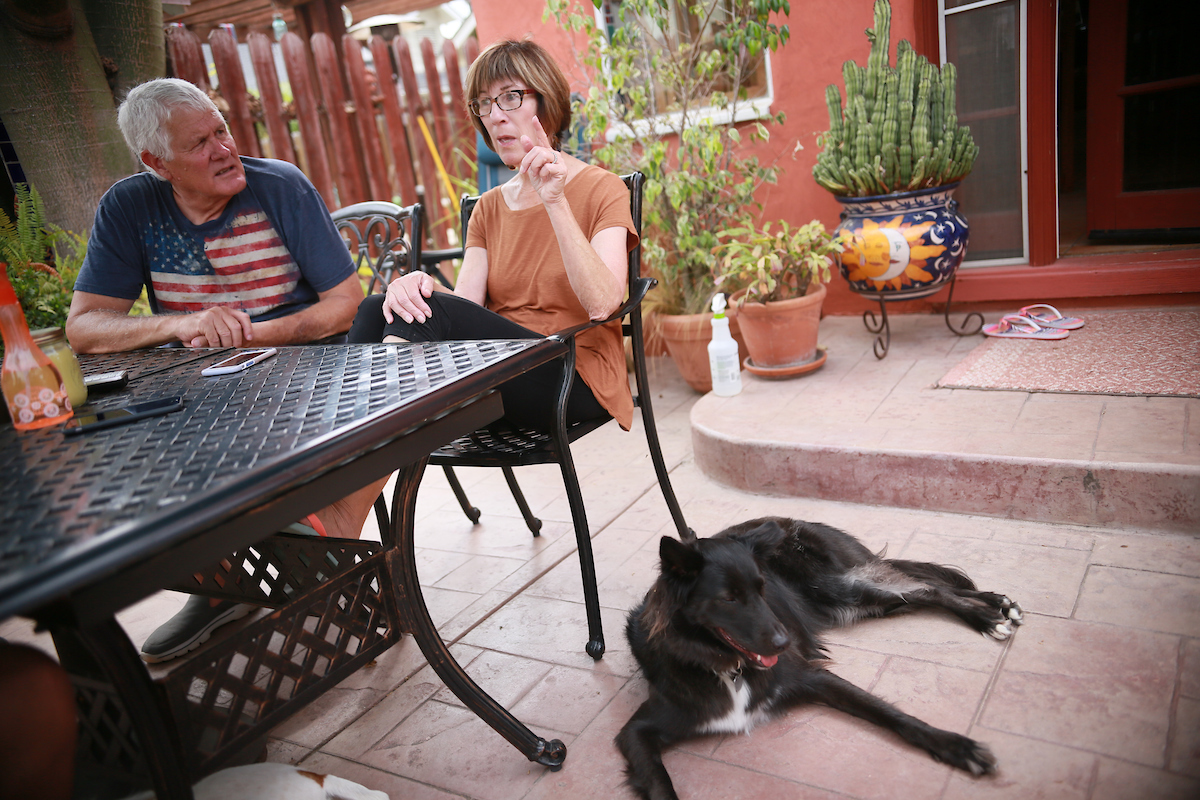 Jim and Lynne have been short-term rental advocates for years, and are very disappointed in the recently-passed city ordinance that effectively bans rentals in second homes, and includes exorbitant registration fees. "It's a real shame," notes Jim. "Once I retired, I figured managing our casita would help keep me busy and active, and also help supplement our fixed income to pay bills, but instead of passing a law that addresses real concerns, they went ahead and drafted a blanket bill that hurts everyone." Jim is also perplexed by the lack of foresight regarding ADU units like their casita. "While our casita is just steps away from our home, because it has its own address it is considered a separate property and would be illegal under the newly passed ordinance — that makes no sense to me and is a gross oversight by the Council."
"If this ordinance becomes law… the city will forfeit millions of dollars."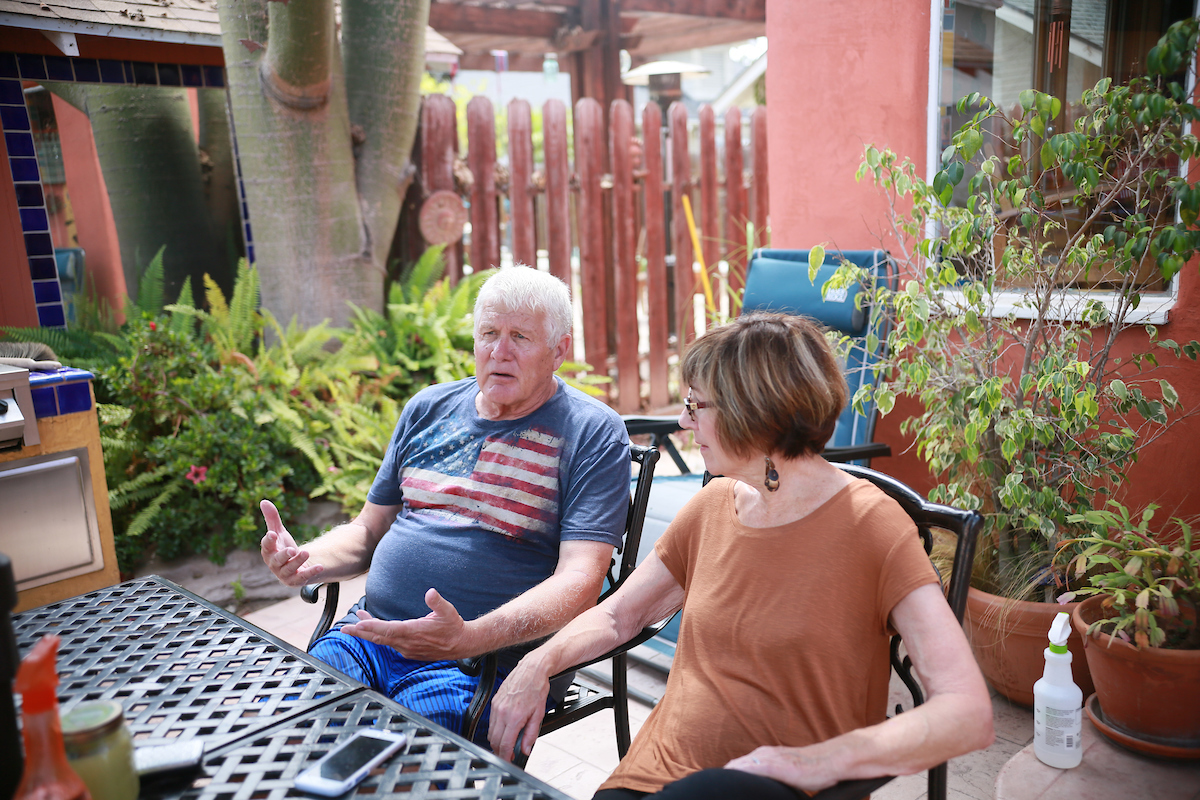 Beyond the lost supplemental income, the couple also recognizes the economic hit to the city. "If this ordinance becomes law, the city can say goodbye to our $3,000 a year in transient occupancy taxes (TOT), about $2,800 per year that we pay our local cleaning service, and about $2,600 per year we spend at local business for supplies and improvements," says Jim. "You multiply that by all the hosts affected and the city will forfeit millions of dollars."
"Many guests say they couldn't afford to visit San Diego without the ability to stay in a short-term rental."
Jim and Lynne also see this as a major loss for visiting families. "We've talked to some of our guests about the new STVR rules, and many of them say they couldn't afford to visit San Diego without the ability to stay in a short-term rental — they'd simply travel somewhere else, and that's a big loss for the city and will be a major blow to our tourism economy," says Lynne.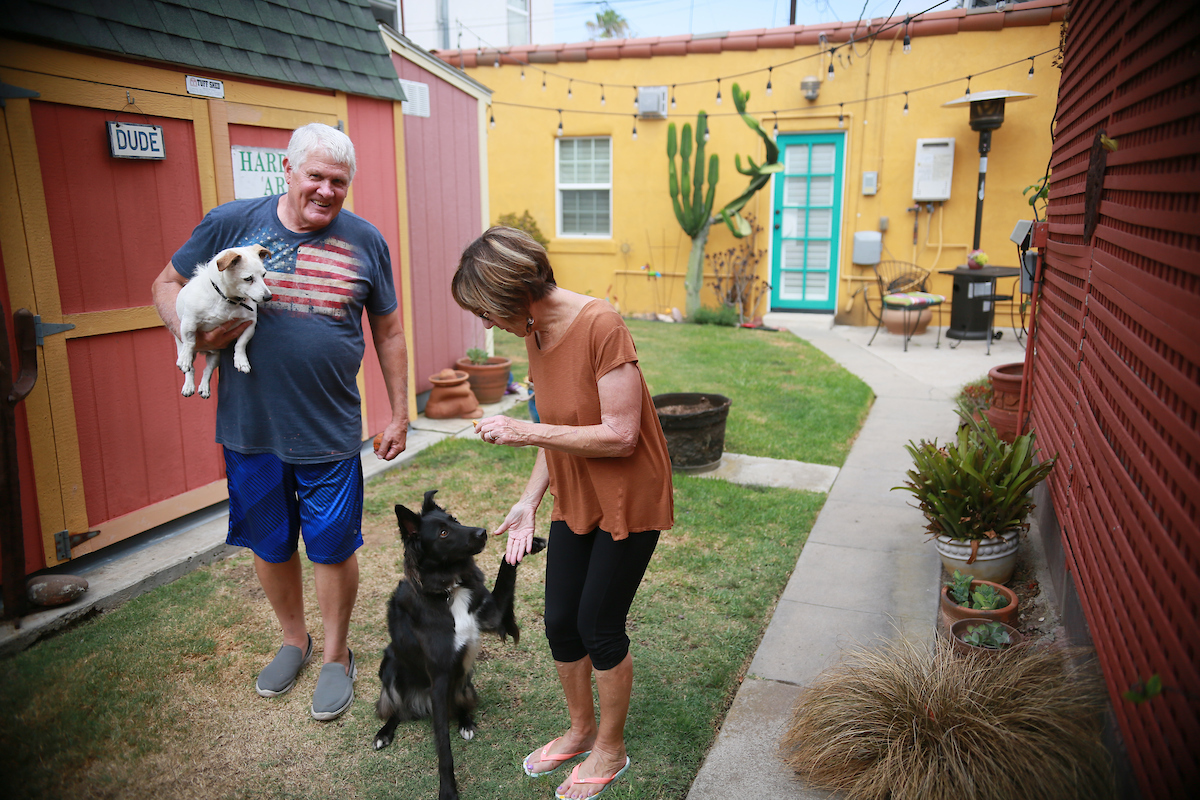 Given the opportunity to speak directly to the council, their message would be simple. "Don't punish the entire short-term rental community because of a few people," says Jim. "Create enforcement mechanisms to weed out the bad actors and allow the vast majority of good hosts who respect the neighborhoods to share their homes — it'll be good for the hosts, good for travelers and great economically for the city."
Paid for by Airbnb
Paid for by Stand For Jobs Stop The Vacation Rental Ban. Committee major funding from Airbnb.