Seattle Spotlight: Home sharing makes the world smaller for Angela and Herman
We're excited to continue the Seattle Spotlight series — a weekly highlight of stories from the local home sharing community. Seattle residents have democratized travel by turning their largest expense — their homes — into an asset to earn extra income, allowing travelers to live like locals and generate economic activity across the city.
Airbnb host Herman grew up in Seattle's vibrant Beacon Hill neighborhood. Having recently returned — now married with two beautiful daughters — he's happy to call it home once again.
Herman and his wife Angela have lived in Beacon Hill for the past five years after a stint in Shanghai, and love it. "It's centrally located, diverse, and many of our friends also live here — it's been great," Herman says. The area is perfectly suited for families. "People love to come here for Jefferson Park," says Angela. "It's beautiful and great for kids and parents."
Jefferson Park, Beacon Hill, Seattle
Angela and Herman have been hosting for about two years, and rent out a separate unit behind their home. "Our family was growing, our first daughter, Rosie, had some health issues, and we had a mortgage," Herman adds. "And we thought our unit in the back was too small for a long-term tenant but perfect for something short term, and we heard about Airbnb from our friends and gave it a try."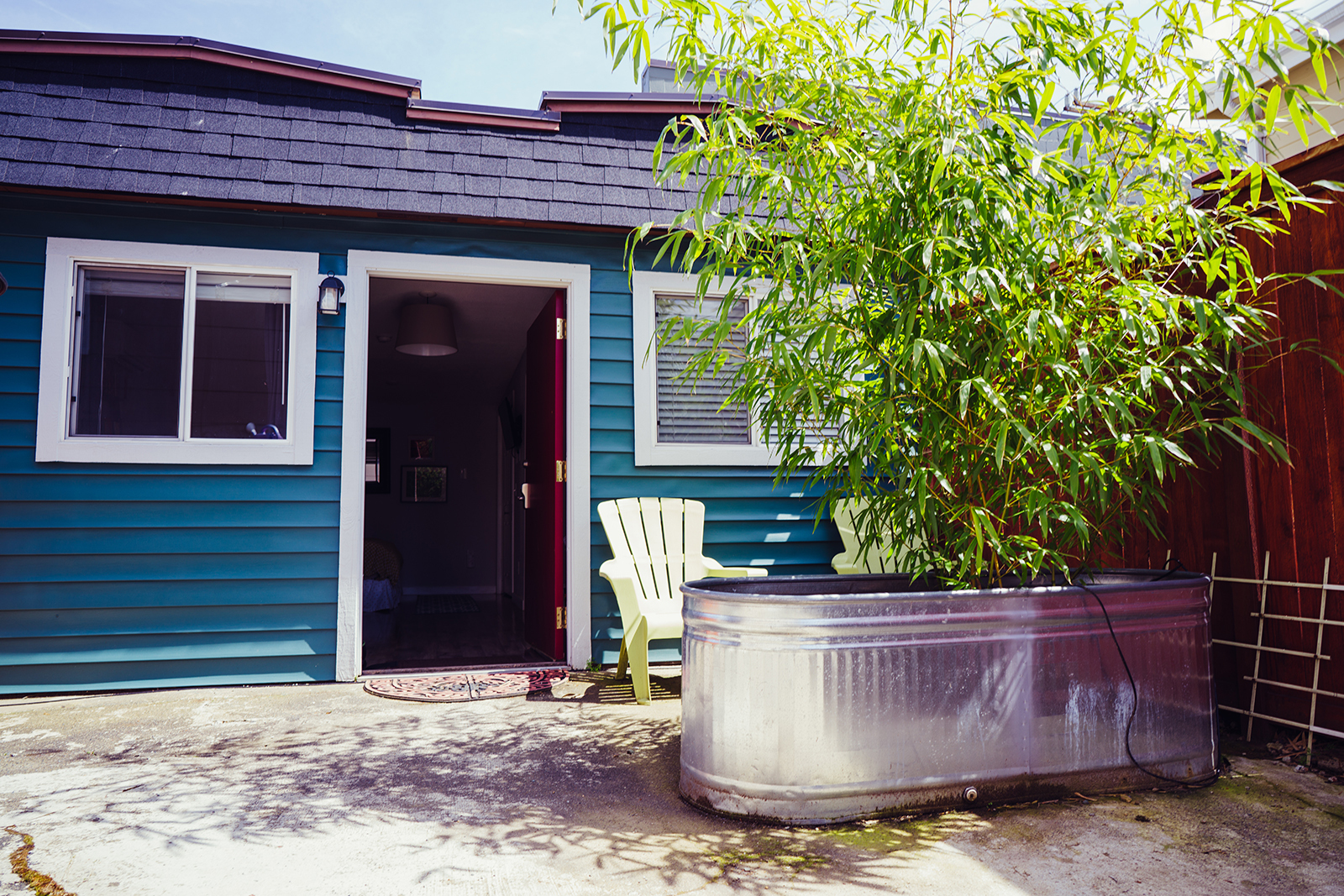 "Thanks to Airbnb, we were able to pay our daughter's health bills."
Sharing their unit has had a significant impact on their lives. "I work for a non-profit, and Angela is a therapist and helps manage our Airbnb," says Herman. "And Airbnb is a great way for us to sustain ourselves and supplement our incomes without having to constantly scrape by." "Thanks to Airbnb, we were able to pay our daughter's health bills," adds Angela.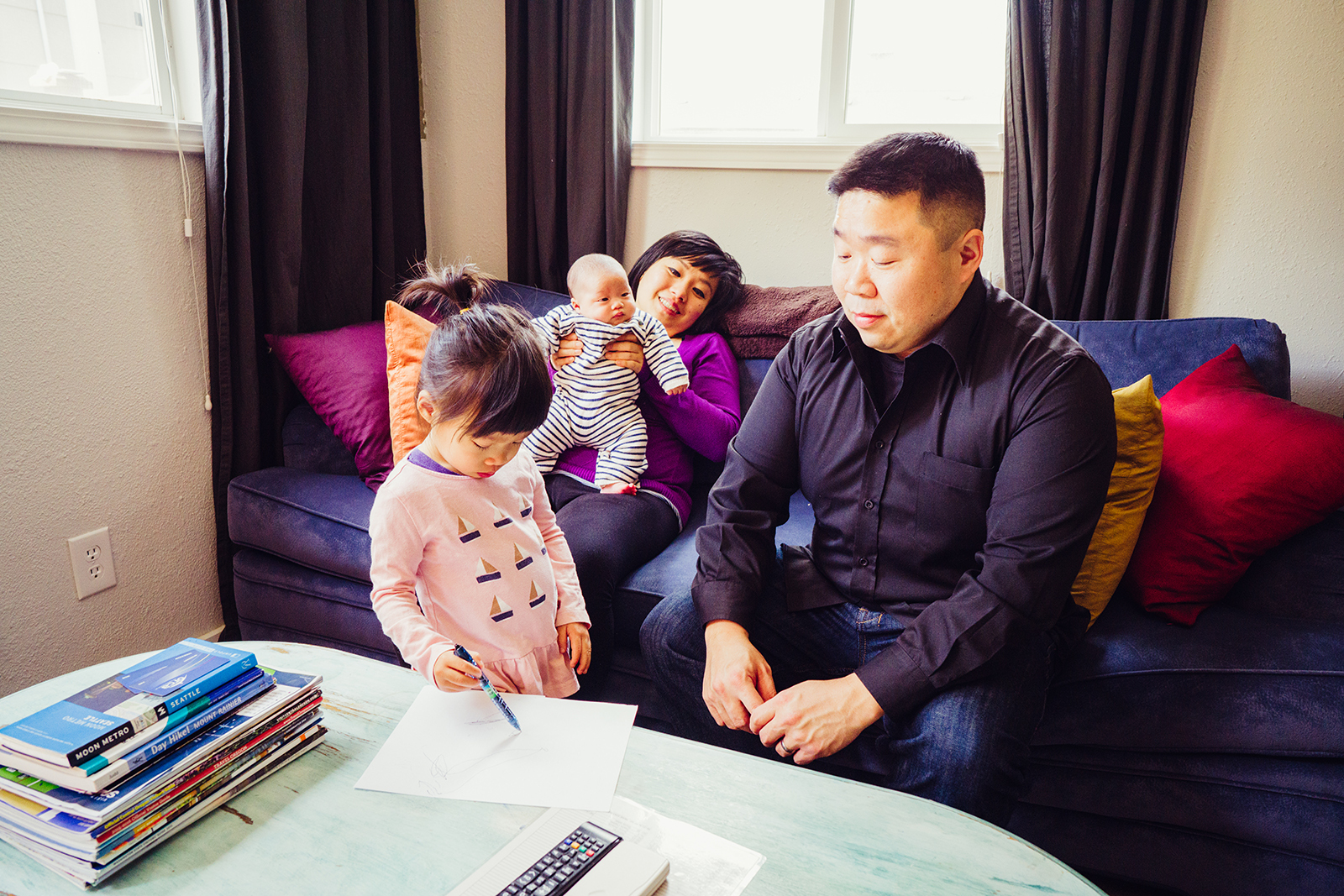 "Thanks to home sharing, we've been able to keep [our full-time tenant's] rent affordable."
Home sharing has also provided an unexpected benefit for Angela and Herman. "We have a long-term tenant that lives on the top floor of our home," says Herman. "And thanks to the additional income we earn through home sharing, we've been able to keep his rent affordable."
The couple has hosted a variety of guests, and their family gets involved, too. "Oh, the guests love playing with our daughters Rosie and Geneva," says Angela. Some guests even feel like family. "We had one couple from Brazil, with no common language between us, so we had to use Google Translate," says Angela. "But we went to the park together, sight-seeing — they even watched our daughter for us." For Angela, that's what home sharing is all about. "I love that aspect of home sharing," she adds. "They were like family to us — it makes the world feel smaller."
Stroll through Beacon Hill
"Home sharing makes the world feel smaller."
Angela and Herman are also very active in the Seattle home sharing community. "We've been to a few events, and we're active on the Facebook group, which is a fantastic sounding board for new hosts looking for help or insights to provide the best experience for their guests," says Angela. "We also share guests, so if one of us has a returning guest that we can't accommodate, we can direct the guest to one of the members of the group."
"Home sharing is a win-win for the city and a win-win for us."
The couple is aware of the recent legislative discussion in Seattle, and wants to tell the city council to embrace home sharing. "Many of us are just trying to make ends meet and afford to stay in the city," says Herman. "And as far as our neighbors, they love what we do, and we've even had some of them book our place for family and friends visiting the city."
"Also, for many of our guests we serve as ambassadors of Seattle," adds Angela. "Guests get a personalized experience, the city gets more tourism dollars spread across different neighborhoods, local businesses get more customers because of our recommendations, and we get to utilize a unit on our property that wouldn't be suitable for long-term renting, and would otherwise go unused. So home sharing is pumping a lot of money into the Seattle economy. It's a win-win for the city and a win-win for us."