10 Airbnb Online Experiences to help you level up in the kitchen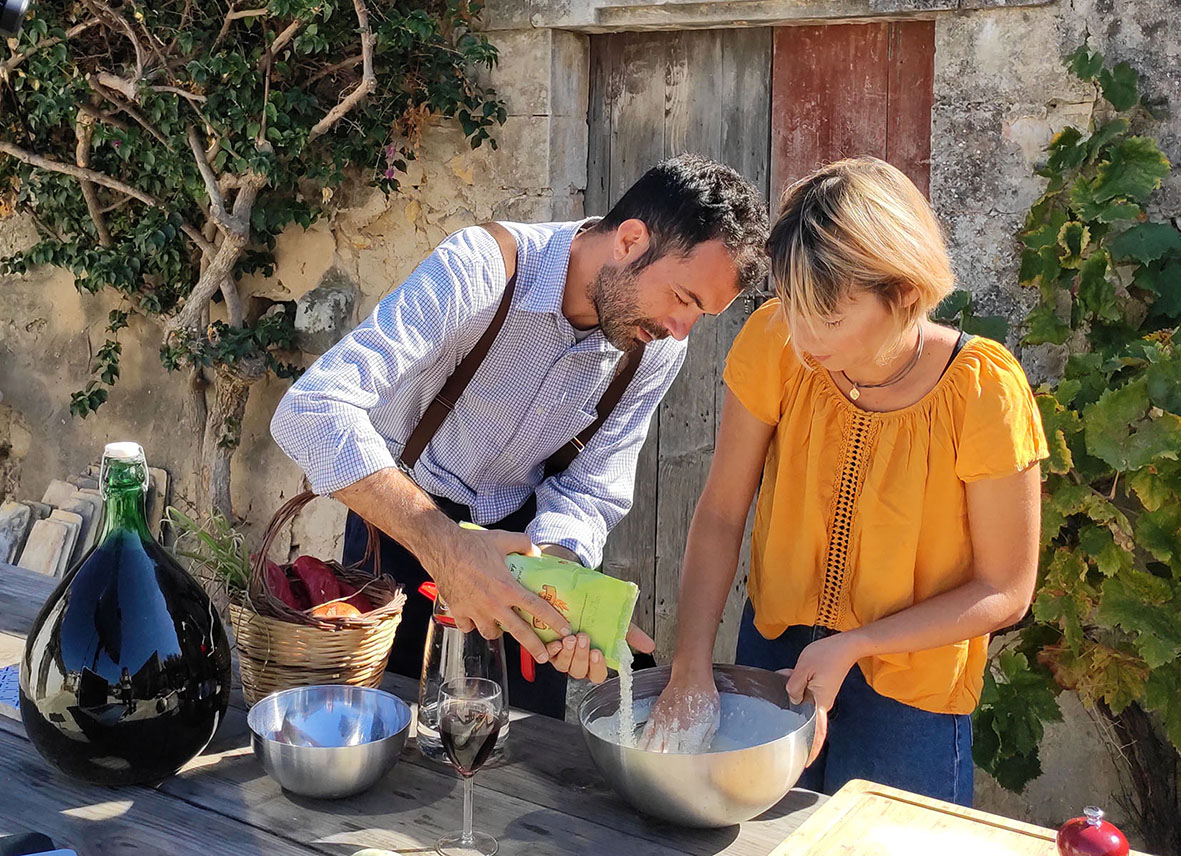 Bring your taste buds on a delicious culinary journey around the world
Food is one of Airbnb's top Online Experiences categories globally, and with Thais being well-known foodies, it's no surprise that Online Cooking Experiences dominated bookings in Thailand last year. In fact, a recent Suan Dusit Poll revealed that the majority of Thais have spent more time cooking at home during the COVID-19 pandemic than ever before! Now's the time to sharpen those kitchen skills by perfecting your favourite pasta dish, mastering the art of rolling sushi rolls, or simply exploring new cuisines around the world.
Impress your family and friends by learning new recipes and cuisines with Airbnb's Online Cooking Experiences, that you can enjoy from the comfort of your own kitchen.
Hosts Guy and Inbal will take you on a flavorful journey to the Middle East where you'll explore authentic Middle Eastern cuisine and childhood dishes that they grew up with. Their delicious recipes and a rotating menu will definitely encourage you to return!
Fresh Pasta with two Sicilian Farmers
Ever wanted to create authentic, traditional Italian meals? Host Fabio will whisk you off on a gastronomical journey of Southern Italy, and teach you all you need to know about making different types of pasta from scratch.
Make Tokyo Sushi Roll at Home with a Pro
Learn how to make sushi rolls like a pro from your own sushi instructor Host Hidetomo. From cooking the perfect pot of sushi rice to expertly decorating and rolling your very own sushi, you'll be a pro at making picture-perfect California maki by the end of this Online Experience.
There's nothing quite like Grandma's cooking. One of Airbnb's most popular Experiences around the world, Hosts Chiara and Grandma Nonna Nerina will share their joy of creating authentic pasta and let you in on their culinary secrets honed from years of cooking for the family.
Flavours of Africa, Culture & Music
Host Josephine will introduce you to the mindblowing flavours of Kenyan cuisine. Using her very own family recipes, you'll create authentic Kenyan dishes including bhajia and pilau served with kachumbari and ripe bananas, cooked with fresh and simple ingredients.
Learn the secrets of Korean home cooking from your Host Wan Jeong, a food and travel journalist and published author. Explore making classic dishes like bibimbap to beef bulgogi, and there are vegetarian options too!
Advanced Taco Tuesday with a Pro Chef
Instead of ordering Mexican takeout, dial into the experience with pro chef and Host Graciela who will teach how to make delicious Mexican street tacos from scratch.
Dumpling Making from my Family Recipe
In this popular Online Experience, you will learn how to make wrappers and fillings from scratch and the delicate art of folding dumpling pleats. You'll be whipping up traditional Chinese potstickers in no time at all! 
Healthy Plant-Based Cooking Masterclass
Healthy plant-based meals can be fun and sweet with Host Hannah. You'll master three healthy recipes including a smoothie bowl, salad and a sweet treat while also learning why a plant-based lifestyle is good for you (as well as the planet).
Cook Greek with Julia-Moussaka
Food is a huge part of Greek culture and one of the healthiest cuisines in the world. With a monthly rotating menu, Host Julia will guide you so you master traditional Greek dishes such as spanakopita, baklava and moussaka. 
Note: All Online Experiences referenced are intended purely to inspire and illustrate. Airbnb does not recommend or endorse specific Home or Experience listings on the Airbnb platform.
###