A Look Back: One Year of Traveling From Home with Airbnb Online Experiences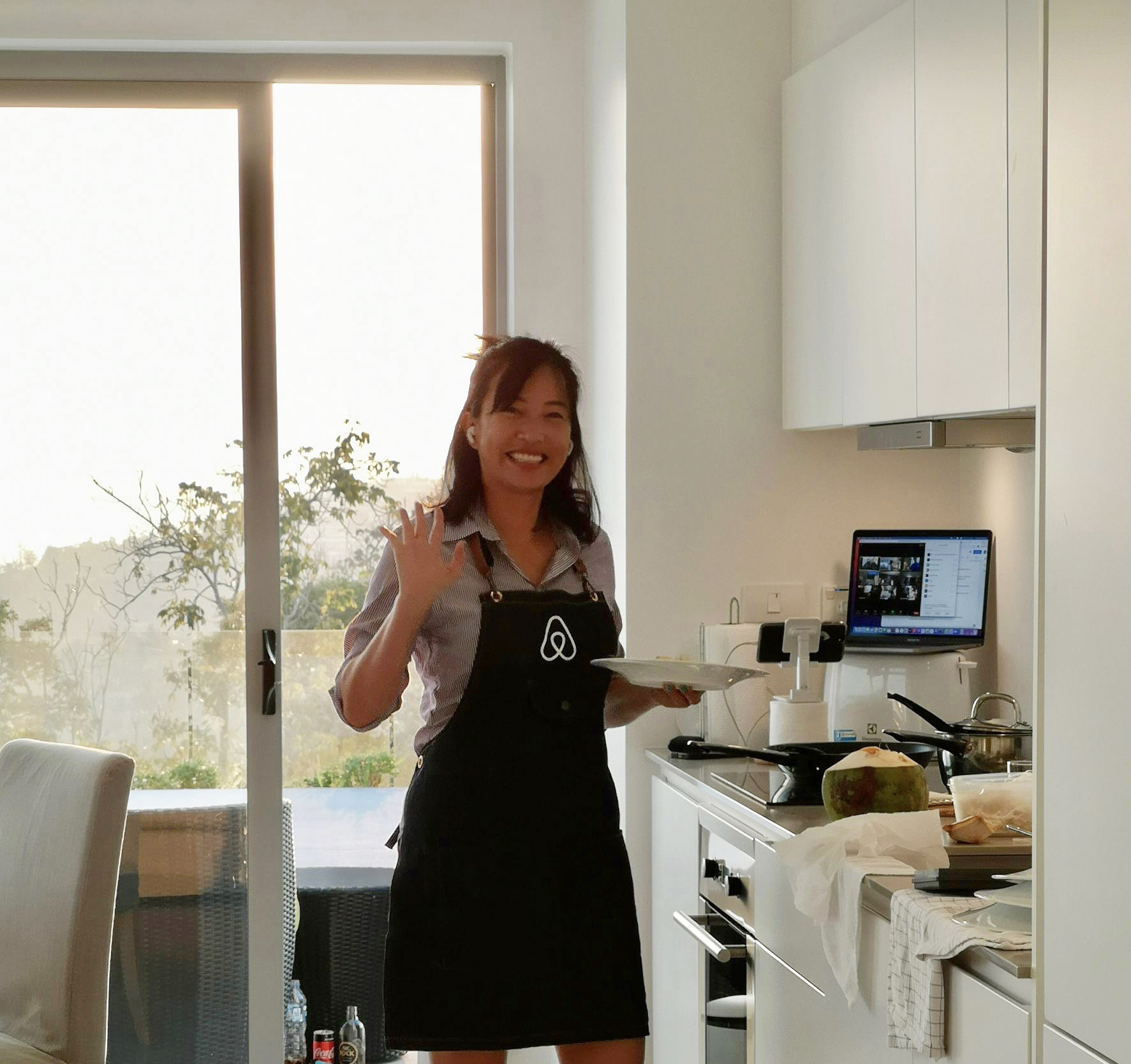 One year ago, Airbnb launched Online Experiences to create new and meaningful ways for people to travel virtually during the COVID-19 pandemic. Introducing an online format for Experiences allowed both in-person and new Hosts to earn income during these unprecedented times, and to share their passions and local culture with guests from around the world. Today Online Experiences has become a vital stream of income for many Hosts and a unique way for guests worldwide to travel virtually, and nearly half of Experience Hosts report they or a member of their household is a small or independent business owner*.
Keen to experience Thailand despite ongoing restrictions on international travel, guests from around the world have been able to Visit The Hidden Thai Village, learn about the History & Culture of Transwoman – Thailand, and Street Dance with Smiles from Step Up through Online Experiences – all from the comfort of their own home.
"As a long-time Airbnb Stays Host, I jumped at the opportunity to host an Online Experience when it launched last year during the pandemic," explained Wisutta Maensittirote, Host of The Northern Thai Pantry. "Through hosting, I got to earn additional revenue, make new friends around the world and alleviate the boredom of staying at home during lockdown. I host at flexible times so I can connect with guests in Europe as well as Canada and North America. To date I've welcomed more than 100 guests ranging from individuals and corporate groups to friends and family. About 10% of my guests are repeat guests, and I like to change the menu of my Experience regularly so they can learn something new."
More than half of past Online Experience guests say they would book another Online Experience, even after in-person activities resume, citing learning new things (76 percent) and exposure to other cultures and lifestyles (75 percent) as their key motivations.** While Online Cooking Experiences dominated bookings in Thailand last year, top categories globally also include Culture & History and Wellness. Some of Airbnb's most popular Online Experiences to date include:
As the vaccine rollout around the world takes shape, slowly but surely, new trends in Online Experiences categories have also emerged. For instance, the Online Experiences category of Outdoor Activities has seen approximately 130 percent growth in bookings so far this year, compared to the last three months of 2020. Other trending categories include Dance (approximately 25 percent growth), Music (approximately 15 percent growth) and Fitness & Recreation (approximately 15 percent growth).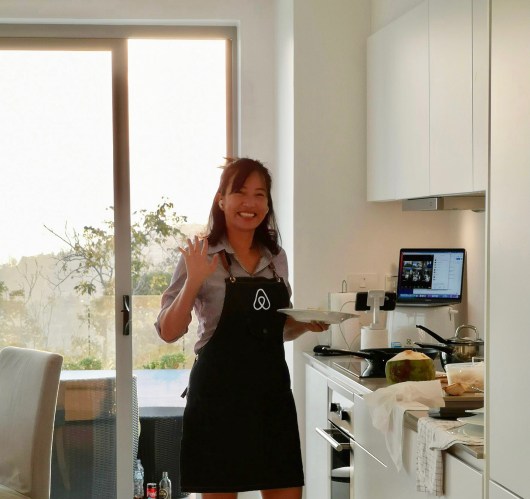 "What I like about Online Experiences is that I can host from anywhere. While in my home village, I host with my Mom and use ingredients from our garden. I also host from different locations around Thailand and the income I earn helps to fund my travels with Airbnb. For example, while travelling recently on Koh Samui, I hosted my Online Experience from an Airbnb Stay on the island. My guests had taken my Cooking Experience because they missed Thai food after their trip to Koh Samui before the pandemic, and they were thrilled when I showed them the stunning sea views from my balcony!" added Wisutta.
Looking ahead, Online Experiences will continue to support Host earnings, provide unique opportunities for human connection, and create new ways to draw travel inspiration from home. Whether traveling to a far flung destination for the first time, returning to a favorite city or reconnecting with friends and family, Online Experiences is an easy way to explore and get inspired for when travel resumes – no passport required.
*Based on more than 5,000 responses to a voluntary 2019 survey sent to a representative sample of Airbnb Experiences Host accounts around the world.
**Based on a voluntary July survey of more than 900 past Online Experiences guests from around the world who booked over the past three months.
###