Airbnb Partners with TAT to Promote Rural Communities and Destinations
As the trusted global partner for the 2020 Thailand Rural Tourism Awards, Airbnb launches a first-of-its-kind dedicated website and social media marketing campaign showcasing the award-winning homestays and experiences from 15 local communities across Thailand to the rest of the world
All stays and experiences from Thailand's local communities will be bookable on the Airbnb platform, driving economic growth and empowerment for local communities
In line with supporting Thailand's ongoing tourism recovery efforts, Airbnb has partnered with the Tourism Authority of Thailand (TAT) on their 2020 Thailand Rural Tourism Awards to drive local and international awareness of rural communities and destinations across the country.
As a trusted global partner of the awards, and following an earlier collaboration with the Tourism Authority of Thailand to drive domestic and international travel to off-the-beaten-track destinations in Thailand, this latest public-private sector collaboration is part of Airbnb's ongoing commitment to encourage travel beyond big cities and spread the benefits of tourism to emerging destinations across Thailand. This strategic collaboration will also play a crucial role in helping local communities navigate Thailand's digital transformation journey.
"In line with the government's goal to promote community-based tourism, the Tourism Authority of Thailand has partnered with a number of organisations, including Airbnb, on the inaugural Thailand Rural Tourism Awards," said Thapanee Kiatphaibool, Deputy Governor for Tourism Products and Services at the Tourism Authority of Thailand. "We believe that Airbnb's extensive local and global reach as a global platform will help encourage travellers to visit Thailand's rural destinations, which will help support the growth of community-based tourism and ensure the tourism benefits are spread throughout the country."
To support this strategic partnership, Airbnb has launched a first-of-its-kind dedicated website showcasing the winners of the 2020 Thailand Rural Tourism Awards from 15 communities across Thailand – from Udon Thani, Mae Hong Son and Chiang Rai to Nakhon Si Thammarat, Ranong and more. These stays and experiences are bookable through the platform, further driving economic growth and empowerment for these local communities.
In addition to the website, Airbnb will also be launching a social media marketing campaign across social media channels helping drive awareness of and create exposure for these stays and experiences.
"We're proud to partner with the Tourism Authority of Thailand on this innovative initiative to help promote sustainable community tourism across Thailand," said Amanpreet Bajaj, General Manager, Amanpreet Bajaj, General Manager, India, Southeast Asia, Hong Kong and Taiwan at Airbnb. "Airbnb guests love to explore emerging destinations and neighbourhoods, and engage with local communities. As Airbnb's proposition of delivering local and authentic travel experiences is very much aligned with the TAT's goal to raise awareness of off-the-beaten-path destinations, we are looking forward to making this partnership a success as we continue to support Thailand's recovery."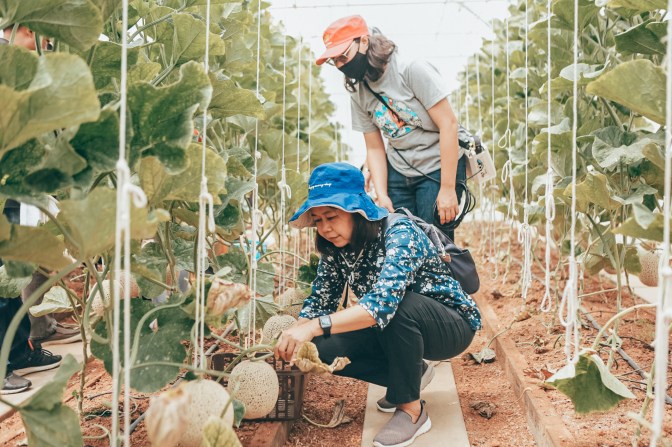 This partnership follows a number of successful destination marketing campaigns launched by Airbnb promoting some of Thailand's emerging destinations such as Buriram and Saraburi, and most recently Meet Thailand's Villages, A Beyond Big Cities campaign that was launched in partnership with the Ministry of Interior's Community Development Department.
Airbnb and its community continues to contribute to the Thai economy as a key tourism driver, and in a post-COVID world, Airbnb can play an important role in helping Thailand's tourism recover and become more resilient. According to a landmark report by Oxford Economics released recently, in 2019 Airbnb contributed THB43.7 billion to Thailand's GDP and supported 113,300 local jobs, and between 2015 and 2019 Airbnb guests spent a total of THB150 billion in Thailand.