Airbnb Sees Domestic Travel Surge in Thailand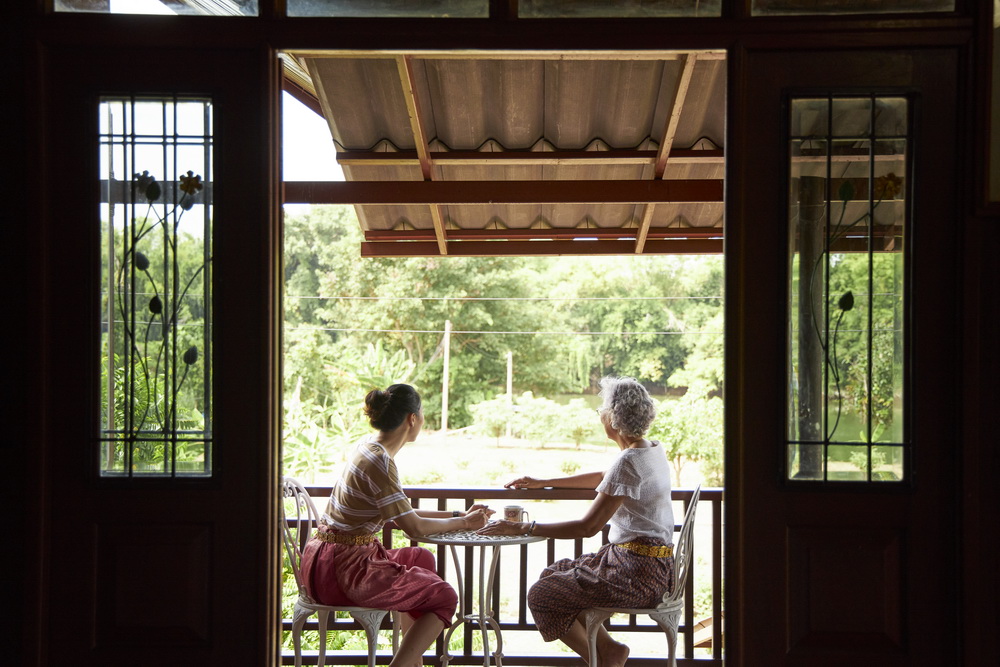 Airbnb reveals domestic bookings rebounding to pre-COVID levels in Thailand, with domestic bookings increasing by as much as 13% year on year
Non-urban destinations comprise 45% of bookings to date, with trending destinations including Bangkok, Hua Hin, Pattaya, Chiang Mai and Phetchaburi
Airbnb's platform generates economic opportunities for local businesses and communities as tourism trends toward recovery
New data released today by Airbnb reveals an optimistic outlook for the tourism industry as travel is beginning to recover in Thailand, with domestic bookings increasing by as much as over 13% year-on-year1.
While the travel industry has been significantly disrupted by COVID-19, internal Airbnb data shows that travel is beginning to bounce back, with trends that will shape travel in the weeks and months to come.
A New World of Travel in Thailand
With travel slowly resuming in Thailand, domestic travel is trending to destinations near, rather than far. Domestic travel is also on the rise across other markets in Asia-Pacific, with a surge of bookings seen in the last month in Australia, New Zealand, South Korea and Japan. In May 2020, over 60% of all bookings on Airbnb were for listings in non-urban destinations.
Based on recent booking data, the top domestic destinations over the last 30 days in Thailand include Bangkok, Hua Hin, Pattaya, Chiang Mai and Phetchaburi, with travel to non-urban destinations comprising 45% of bookings2.
Between 18-24 May, there were more nights booked for domestic travel on Airbnb globally than there were in the same period in 2019. From June 5-7, for the first time since February, year-over-year growth in gross booking value (not including cancellations or alterations) has increased for all Airbnb reservations made around the globe.
Tapping into the demand for nearby trips, Airbnb will be updating the app and homepage to help guests rediscover the magic in their own backyards by making it easier to book local travel, including at the last-minute. The homepage and app will be featuring local trip ideas and highlighting nearby getaways.
Local Economic Impact Supports Tourism Recovery
Even in a world with reduced travel, Airbnb has the potential to generate billions of dollars for local economies, as one of the unique aspects of Airbnb's host and guest community is keeping economic benefits locally. In 2019, Airbnb's host and guest community generated US$117 billion in estimated direct economic impact across 30 countries alone, a 16% increase over the US$100 billion our community generated in 30 markets in 2018.
In Thailand, Airbnb's host and guest community generated over 40 billion baht in direct economic impact to Thailand in 2019, increasing by 17% year-on-year3. 80% of Airbnb guests to Thailand said that Airbnb hosts' recommendations are located in the neighborhood they stayed4.
Beyond accommodation, the top 5 areas of spend by Airbnb guests in Thailand5 were:
Restaurants = 11 billion baht
Shopping = 5.5 billion baht
Entertainment = 5.5 billion baht
Transportation = 4.6 billion baht
Groceries = 4.4 billion baht
"We are already seeing early positive signs of domestic travel getting ready to make a comeback, driven by locals booking holidays that are closer to home. This latest data reinforces our belief that travellers increasingly are looking for more local, authentic and affordable experiences," said Kum Hong Siew, Regional Director (Asia-Pacific), Airbnb. "Tourism is a key driver of economic growth in Thailand and it will play an important role in overall recovery. We are committed to working hand in hand with governments, tourist agencies, communities and other key local stakeholders in Thailand to help restore travel in a responsible way that economically benefits local citizens and small businesses, paving the way towards tourism's much-needed recovery."
The COVID-19 crisis will continue to change the way we live and travel. Airbnb will continue to encourage all hosts and guests to be responsible and follow guidelines from local officials if and when they choose to travel.
---
1Based on Airbnb internal booking data tracking domestic travel from 31 May to 6 June 2020.
2Based on Airbnb internal booking data for the past 30 days as of 28 May 2020.
3Data from the 2019 Airbnb Compact Survey.
4Data from the 2019 Airbnb Compact Survey.
5Data from the 2019 Airbnb Compact Survey.