From 8 Days to 1.5 Years: How Wat Nak Klang embraced an Airbnb guest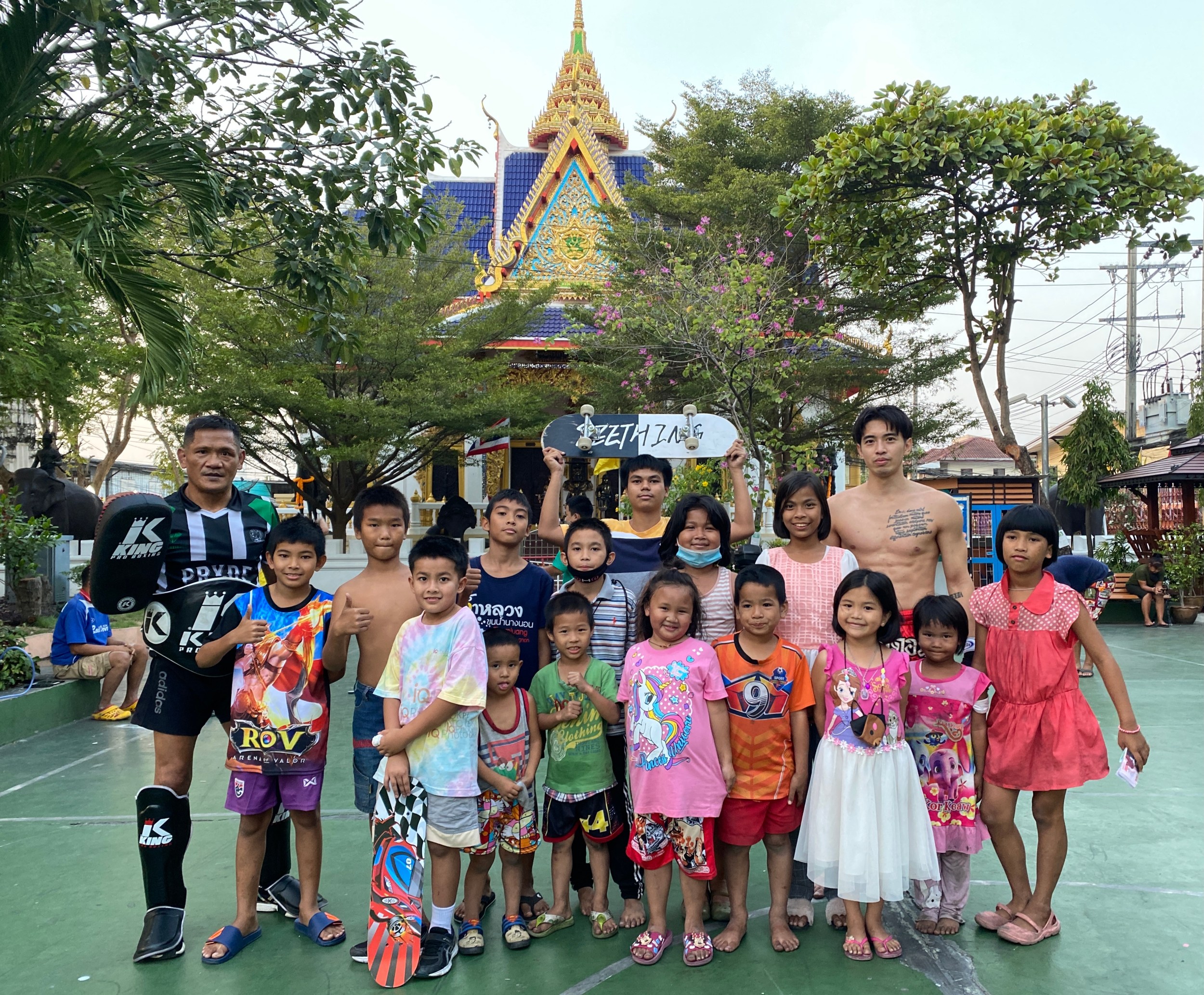 From travel restrictions to fluctuating periods of lockdown, the COVID-19 pandemic has certainly brought about new travel norms. Despite this, Airbnb Hosts have risen to the challenge to share their homes and local communities with guests in a way that is as personal and authentic as possible.
When avid film-maker and regular Airbnb traveller Nathan planned his trip to Thailand, little did he know how life-changing his visit would be. Following five days in Phuket with his girlfriend, they travelled to Bangkok for a short stay at the Canal House in Wat Nak Klang with Airbnb Superhost Ohm. As Thailand began to close its borders in an effort to stave off the COVID-19 pandemic, Nathan's girlfriend flew home earlier while Nathan opted to stay. He ended up staying for a total of 474 days.
Although it was the traditional architecture and interior design that first drew Nathan to Canal House, he knew little about Bangkok and Wat Nak Klang. "I didn't know that Bangkok is essentially split into two by the Chao Phraya River, and that I would be staying in an area where the 'Old Kingdom' used to be. I didn't know that my residence was literally inside of a temple community, nor what that would entail," admitted Nathan.
As his Airbnb Host Ohm began to take him around the neighborhood, Nathan became fascinated and enamored by the way of life in Thonburi. "I came to Thailand at the crux of a unique and memorable time in history. The pandemic affected the entire human race, and tested our resilience as a people. But during the incredibly trying time of conflicting ideologies, what never wavered in this small temple community of Wat Nak Klang, is something that the world could certainly benefit from remembering. Indeed, it may be necessary to our survival as a people. That is, the simple, and absolutely natural quality of human compassion."
For Nathan, it was the local Wat Nak Klang community with whom he fell in love, and which has left him with treasured memories that he will never forget. Not knowing a single word of Thai when he landed in Thailand, he quickly learnt the importance of a simple smile and the easy joy of living in Wat Nak Klang.
Nathan's favorite time of the day began at 5:30pm when he would leave home and greet his neighbors who sat outside in the evenings. Daily, he walked to the school yard to train Muay Thai with coach Ajarn Wat, whom Ohm introduced him to. The children would cheer when he arrived, and his warm-up usually consisted of chasing them around. He would train to the rhythmic singing from the temple's meditation hall, as his neighbours chanted mantras alongside the monks.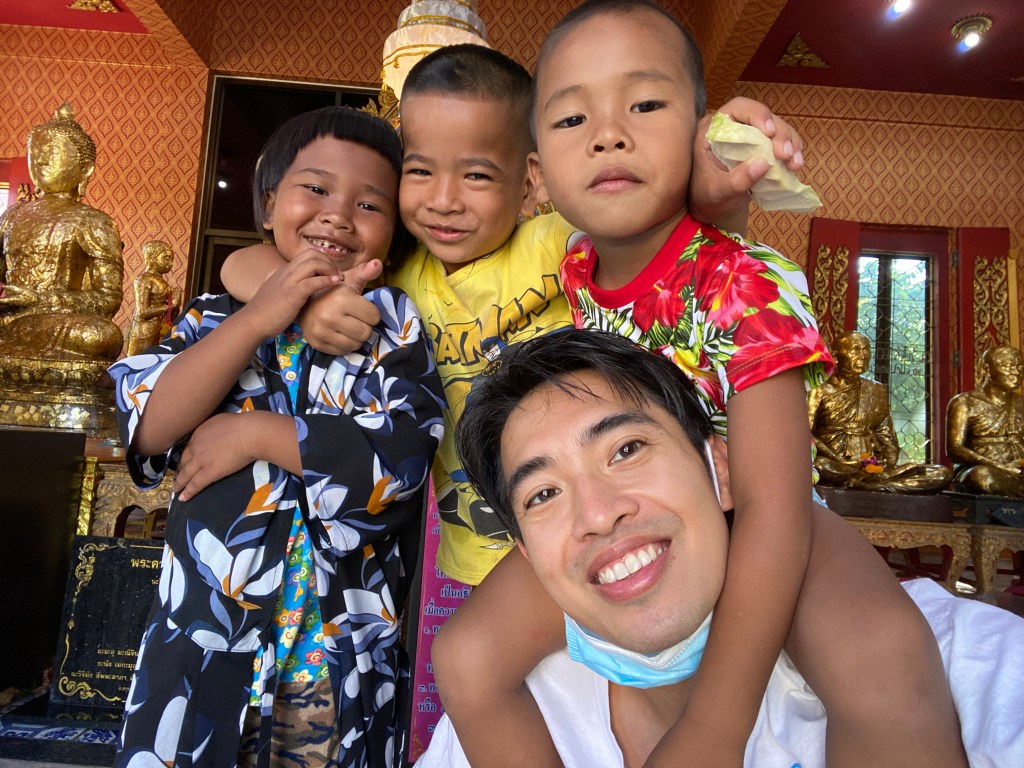 "The ancient side of the river is adorned with temples, mosques, ribbon-wrapped trees and spirit houses. As time passed, and I began to engage and relate more with the local community, I began to see the psychological impact that these spiritual monuments serve," shared Nathan.
"Truthfully, words simply cannot describe the effect that this wonderful community has had on me.  I really can't thank Ohm enough, he was much more than a gracious host. He educated me on Thai culture, helped me with literally anything I asked, and has become a dear, dear friend. And the warmth, tenderness, kindness and generosity that the people of Wat Nak Klang have given me is something that must be experienced for oneself. I have no doubt that they would welcome anyone with open arms." 
In Nathan, Airbnb Superhost Ohm found a friend for life. As Nathan extended his stay due to the pandemic, the two quickly became firm friends. They found that they shared a common passion for Muay Thai and began to train together. Ohm taught Nathan about Thai language and Thai culture, and Nathan in turn taught him English slang.
As Nathan's time in the community grew longer and his command of the Thai language improved, he began to make friends and even helped Ohm with his business. "He got to know everyone in the neighbourhood. He even knew the family trees in the community," exclaimed Ohm. "And when the pandemic was at its worst, I had to survive by trying many new business ideas. Nathan was always there to support – he would help me brainstorm new ideas, and help with my content and grammar."
As Nathan's time in Wat Nak Klang came to an end, Ohm put together this heartwarming video of goodbyes from everyone in the neighbourhood. "I thought about maybe gifting silk or a figurine, but I think the most valuable thing for Nathan is his memory of us here. In the midst of a pandemic we had a really beautiful story at Wat Nak Klang. I think he should know how much he means to our community, so I made this video."