Travel local with a twist with Airbnb hosts, your neighbourhood guides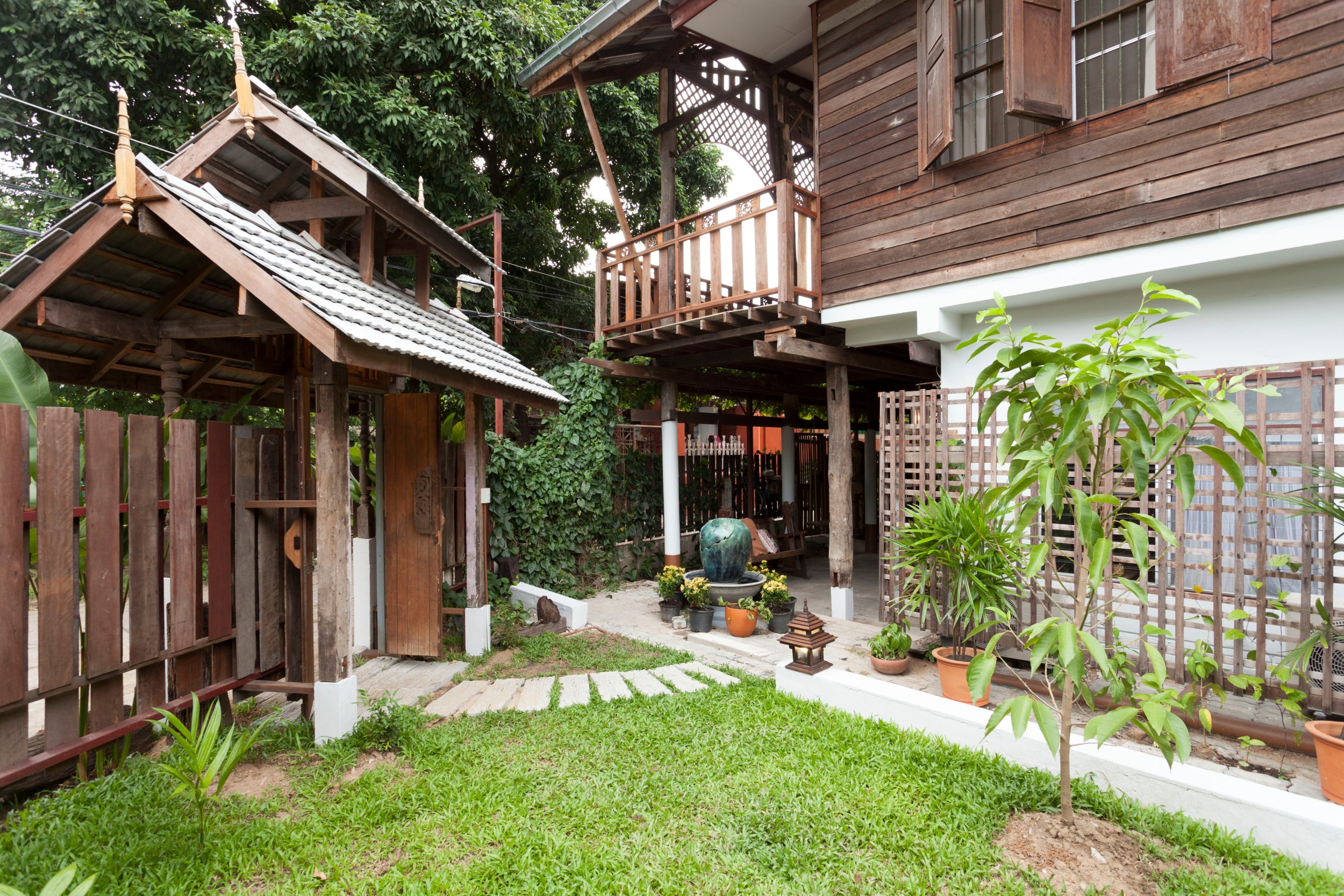 With a finger on the pulse of their local neighbourhoods, Airbnb hosts are bringing local Thais to rediscover their backyard with the hippest places and hidden sois 
Authentic, local travel is now more popular than ever. With international travel borders closed due to the COVID-19 pandemic and domestic travel restrictions gradually lifting, Thais are opting to travel local where they can and explore their backyard this 2021.
There's no better way to discover a destination than to immerse yourself in the community, travel beyond tourist hotspots and discover the sights, sounds and tastes of what really makes a place come to life.
"People travel with Airbnb for truly unique Stays and Experiences," shared Amanpreet Bajaj, General Manager for India, Southeast Asia, Hong Kong and Taiwan, Airbnb. "We've found that our guests really enjoy connecting with Airbnb hosts and learning from them. The local knowledge and insights that hosts share about their neighbourhoods make the travel experience much more authentic and meaningful."
For Thais yearning for a breath of fresh air and an escape from the daily grind, four Airbnb hosts dish up some travel inspiration and safety tips, along with an insider glimpse into their cities and how they have adapted in these new times.
Discover hidden gems
According to a survey by Airbnb, 80.83% of guests said they visited places that were recommended by Airbnb hosts while 38.37% said they would not have visited any of those places if their hosts had not recommended them. As long-time residents in their neighborhoods, Airbnb hosts often share with guests their favourite local spots that cannot be found in a travel guide.
Just a two-hour drive away from Bangkok, Nakhon Ratchasima is a popular destination for nature seekers at this time of year, and known for its lush greenery and fresh air. Local Airbnb host Ataphon Eiumtrakul of Pakchong Cabin Home loves to share not-to-be-missed local gems with her guests. "In addition to well known attractions, Khao Yai has many unique places such as Ban Mai Chai Nam, a restaurant that is decorated with antique collections and Saithip Bakery that is known for its croissants. For avid shoppers, visitors should explore the outdoor night bazaar market where you can shop all night when the weather is great."
With its absorbing cafe and dining culture, Chiang Mai is a popular destination for Thai travellers and a springboard for travellers looking to explore destinations further north. Mo Saksirivetkul, host of Charming Wooden Home in Town, shares her insights: "There are many local restaurants and places in this area that are perfect for travellers, such as Hoy Kha at Samlarn Road, and Kad Kom or Pratoo Kom market where you can shop and eat to your heart's content. If you like a modern restaurant/bar vibe, then don't miss Dash."
Travel with safety and flexibility in mind
Building on the company's COVID-19 health and safety practices introduced last year, Airbnb hosts continue to have easy access to cleaning and sanitization products from global brands such as Rentokil and more recently through a collaboration with Reckitt Benckiser (RB), the makers of Lysol and Dettol products.
Speaking of the importance of safe travel and the need to be flexible to accommodate guests' changing needs, Bangkok host Parin Suksmith of 96 Phoenix's Home Resorts shares, "Staying with Airbnb means the freedom to adjust your stay duration. Guests who want to stay long term such as one month or longer, can do so with Airbnb, which is beneficial to both guests and us. In addition, Airbnb has given hosts clear instructions on how to perfectly clean their stays with the Enhanced Clean programme. This is a global standard which gives guests confidence to stay with us."
On the importance of a cleaning standard, Eiumtrakul added, "As Khao Yai is a favourite with Thais, we have continued to welcome guests and ensured that our Stays follow Airbnb's cleanliness standard. We believe our listings were booked not just because of the favourable weather of Khao Yai but also because of the cleanliness and safety we provided following Airbnb's guidelines."
Seek out new experiences
A top destination for beach lovers, Phuket is famous for its stunning beaches and magical islands. The COVID-19 pandemic however has had a significant impact on the island's tourism-dependent economy. Airbnb host Manosit Jangjob of Beehive Phuket Old Town Hostel, embraced the challenge and will soon begin hosting his own Airbnb Online Experience, "After the second wave of COVID-19, there is a need for us to adjust and find new ways to attract travellers. With Airbnb Online Experiences, it gives hosts the tools to create a different service for guests. I will be hosting an Online Experience teaching people how to make noodles, and I believe that hosting will not only benefit myself but also provide a new experience to foreigners, and make them want to visit Thailand once again."
Travel local with a twist now at http://www.airbnb.com. To find out more about hosting with Airbnb, get started at https://www.airbnb.com/host/homes.