Did you forget to buy a gift and your mom's favorite restaurant is booked? Confused how to make this Mother's Day a special day? Well, it's time to forget the age old cliche ways to please your mother. This year, travel the world to your mom's favorite destination and bond with her over unique and exciting Airbnb Experiences everyone   can  enjoy.
Whether your mom loves browsing beauty magazines or enjoying an ice cream, has an artistic streak in her or just likes to sit back and enjoy the view, Airbnb has your travel itinerary sorted. So pack your bags and explore new ways to bond with your mom, ensuring an unforgettable Mother's Day.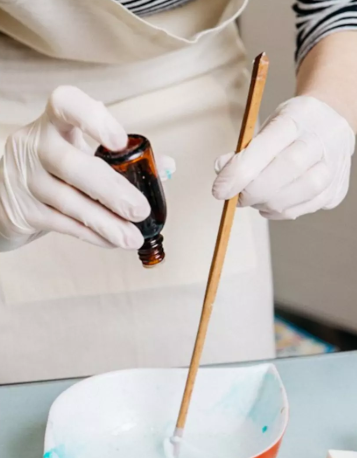 Let's Make a Soap for You!, New Delhi, India
Make a variety of soaps and bond with your mother while learning the secrets of skincare and beauty – a perfect day Experience, great for your skin and soul.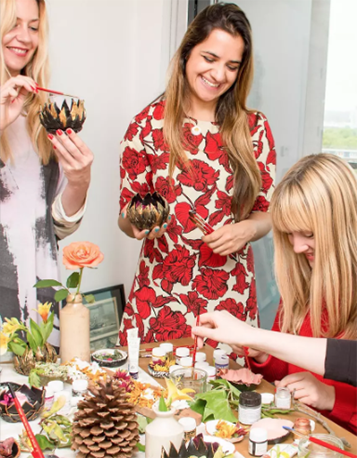 Wildflower Ceramics & Afternoon Tea, London, UK
Explore a wildflower-inspired ceramic-making session in the heart of London with your mother. Here you will discover the relaxing nature of clay-making and create beautiful pieces from bowls to sculptures   while  using paints, petals and wildflowers to decorate a handmade piece  perfect for a Mother's Day gift.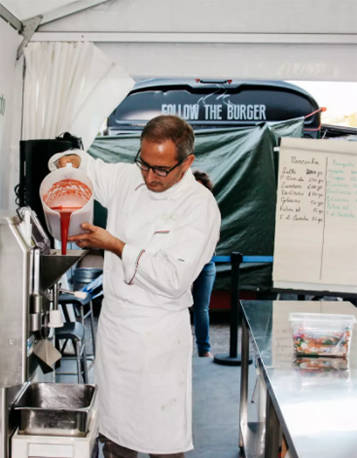 A Legendary Ice Cream: Gelato Italiano!, Milan, Italy
Learn the importance of ingredients from a professional   gelato   maker   in the production of artisan ice cream. Then gorge on the delicious ice cream that you and your mother have made with your very own hands.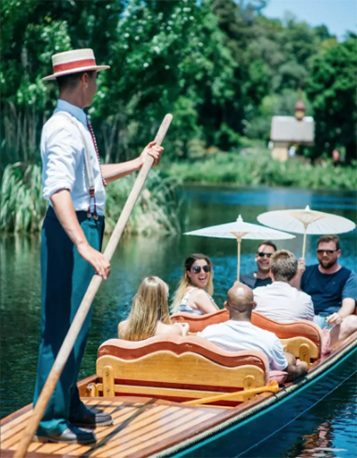 Punting Picnic in Royal Botanic Garden, Melbourne, Australia
Take a quick ride to the Royal Botanic Gardens and explore this al-fresco dining Experience. Hop onto a punt (English boat) and eat delicious fruits, cheeses, breads and cured meats while looking for turtles, ducks and native plants.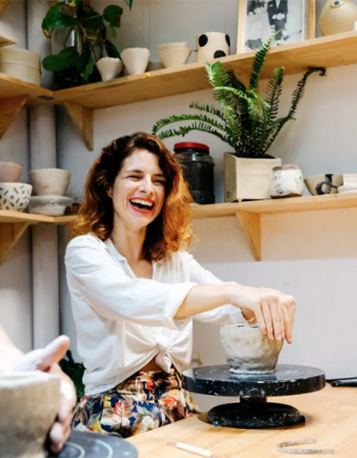 Leandro's Ceramic Studio, Ho Chi Minh City, Vietnam
Get creative and learn to transform your ideas from paper to clay while enjoying some beautiful artichoke tea. Step out for a local lunch with your hosts, Anthony and Leandro, where you can discuss the growing local art, design and creative community in Saigon, once Sriracha and Shiro. An extra treat, the hosts' cats   will   lend    their helping paws to your handicrafts.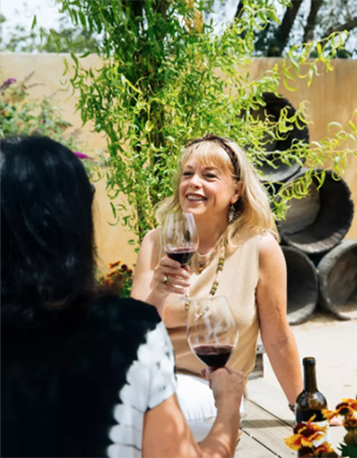 Napa Wine Tasting and Tour, Novato, Calif.
Host Deborah will offer you and your mother breathtaking vistas, inspiring scenery, picturesque wineries, grandiose castles and much more, all in Napa Valley. She will drive you to vineyards rich in Pinot Noir, Cabernet Sauvignon, and white wine varietals, helping you   capture  the  best photographs of your   experience.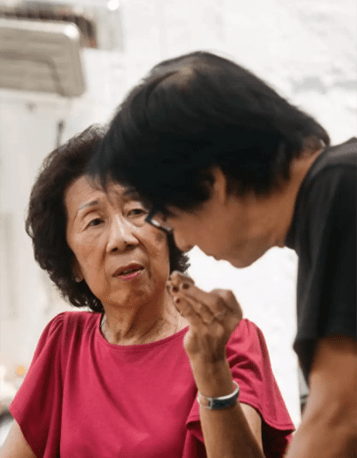 One Kind House, Katong, Singapore
Learn to grow your own crops using the latest urban farming technologies; forage for baby kedondong leaves to pound into a pesto; and pluck blue pea flowers to make  uniquely different tea and rice. Then, enjoy a three course meal while sharing and hearing local stories.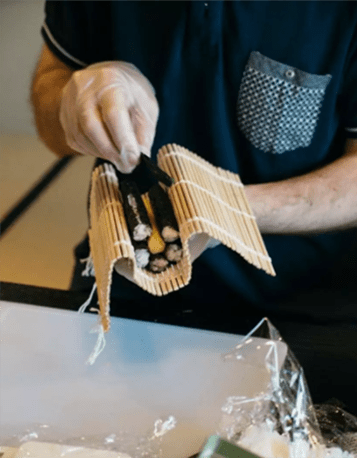 Make Sushi in a Traditional Folk House, Tokyo, Japan
During this Experience, you and your mom will make sushi rolls (maki) and sushi cake together in a traditional Japanese folk house. Along the way, your host Kayo will explain the special Japanese seasonings you will be using,   while   you enjoy your edible creations.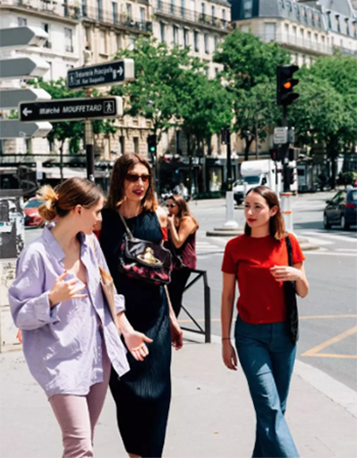 Shop Vintage to High-End, Paris, France
You and your mom can get an insider's view of how the fashion scene works in Paris, from vintage to current cutting edge designers. Discover fashion boutiques, explore the hidden vintage shops and chic consignment stores, hunt for designer clothing and unique vintage gems. What's more, the host will give you tips on the current Parisian style and help you find items, that suit you perfectly.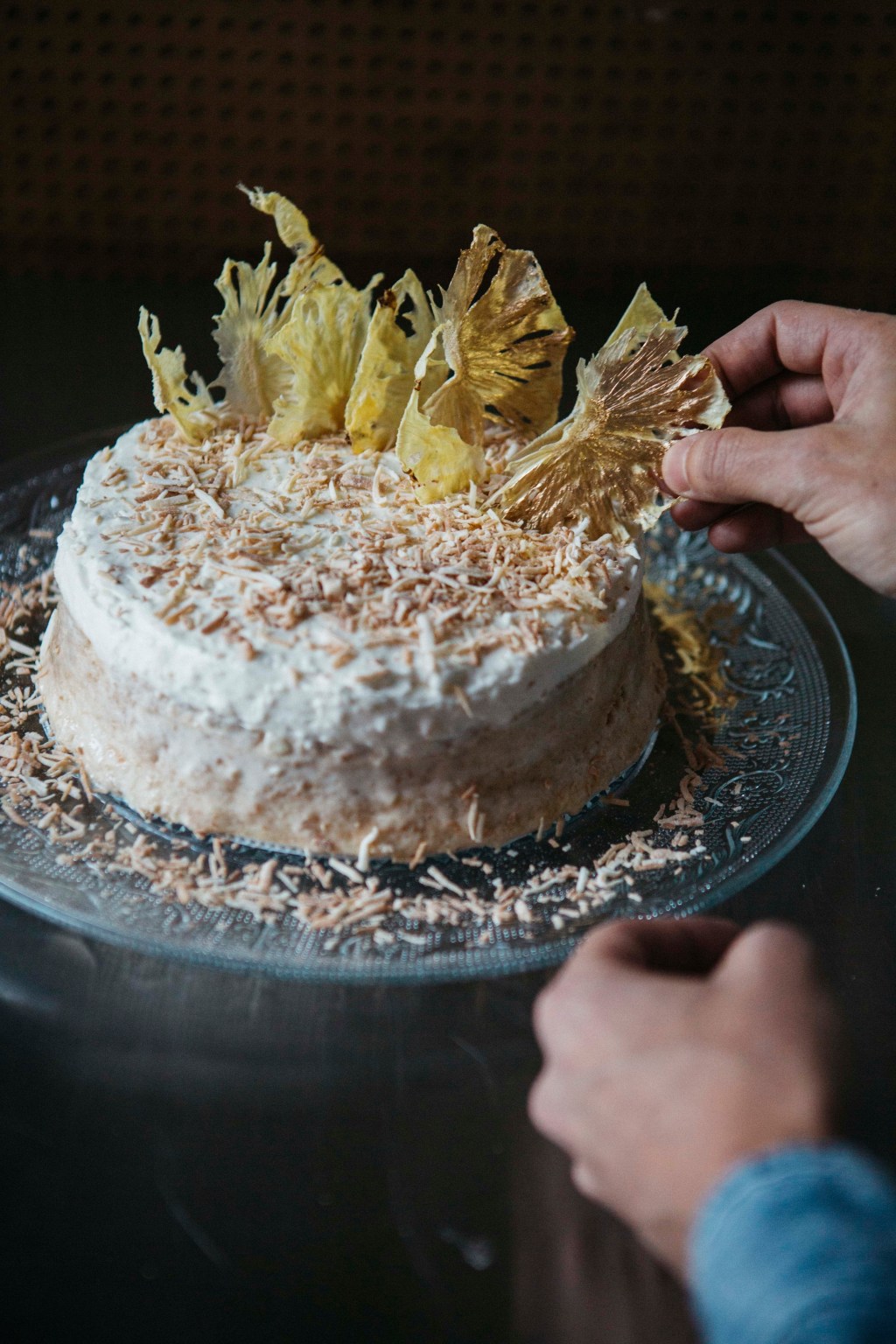 Make a Mexican Cake with a Baker, Mexico City, Mexico
Relive your younger years nostalgia and spend an afternoon baking with mom in Mexico City.   In this Experience you'll learn the art   (and science) of baking  the most famous of Mexican cakes, tres leches. Have fun choosing the cake flavor and enjoy your deliciously decadent dessert.