U.S. Virgin Islands kick off Airbnb's first tax collection agreement in the Caribbean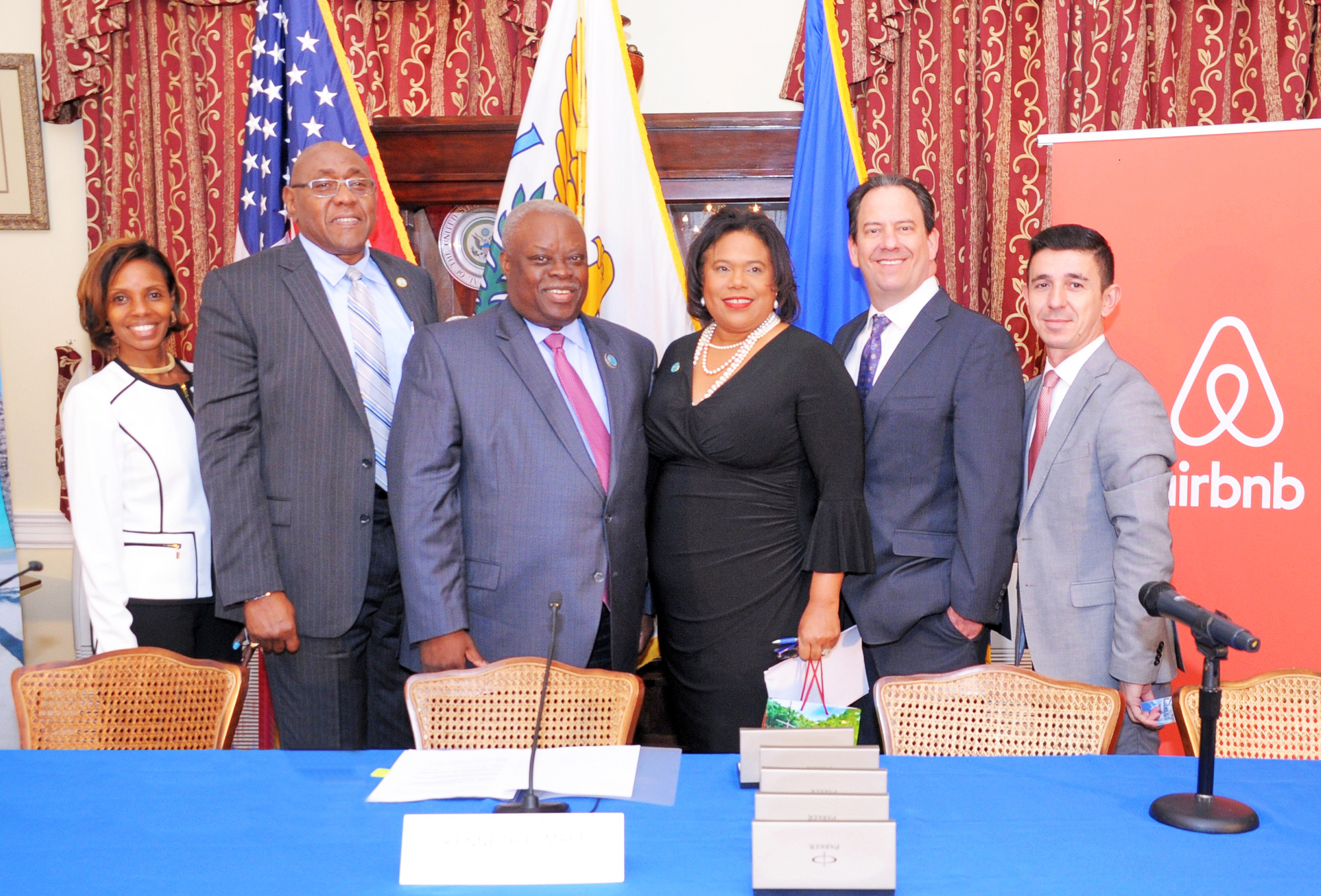 After a series of agreements to create policy frameworks to promote and protect home sharing in the Caribbean, the US Virgin Islands are the first to announce that Airbnb will be able to collect and remit the Hotel Room Occupancy Tax on behalf of our host community.
The May 19 announcement was made by Governor Kenneth E. Mapp, who noted how locals will be able to increase their participation in the economic benefits of tourism.
"This is good for our Government because it streamlines the collection process and enables more of our  residents  to participate in the visitor industry. Our hospitality sector will also greatly benefit from the promotional reach of this multibillion-dollar organization," Mapp said.
Local authorities also emphasized that the platform will help improve and diversify the tourism industry and create unique experiences for and by the locals of St. Croix, St. John, St. Thomas and their visitors. "This agreement brings to the table a well-resourced partner to help with our efforts to attract people to our islands," observed Commissioner of Tourism Beverly Nicholson-Doty.
Airbnb has about 2,000 active listings across the US Virgin Islands, where a typical Airbnb host earns US $7,700 a year. According to Marvin Pickering, Director of the Virgin Islands Bureau of Internal Revenue, the treasury will benefit from the Airbnb host community's streamlined compliance with the 12.5 percent Hotel Room Occupancy Tax. "We look forward to pursuing this additional avenue of increasing the tax revenue from Airbnb hosts as they participate in our Territory's tax regime by fulfilling their filing and payment obligations," said Pickering.
Agreements have been signed with several Caribbean countries and with the Caribbean Tourism Organization (CTO) to create policy frameworks for the growing hospitality trend of home sharing in the region, and Airbnb is working hard to advance host tax collection around the globe.