The Most Wishlisted Places According to Guests & How to Virtually Visit Now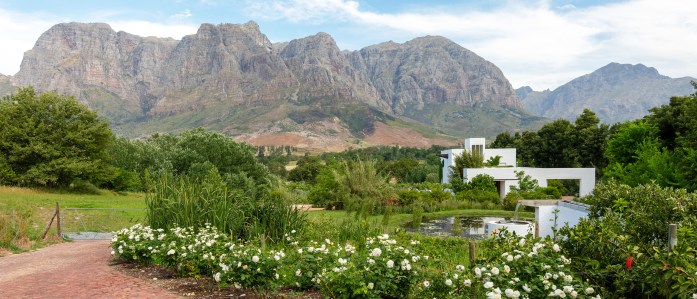 Nearly a year into the COVID-19 pandemic, guests who are unable to visit far flung destinations are seeking out travel inspiration from their favorite places. According to a recent survey*, 76 percent of US consumers say just thinking about future travel has helped their mental health during the pandemic, and the majority plan to visit both new places (60%) and return to favorite places (61%) once restrictions are lifted and travel is safe again.
In the meantime, wanderlust is fueling inspiration to experience travel from home. Over three-fourths of Americans are interested in immersive online travel experiences to visit their favorite destinations.
As travelers dream about eventual IRL getaways, Airbnb is revealing some of the most wishlisted destinations by our guests, what US travelers miss the most about them*, and how grounded guests can fuel their wanderlust by visiting these places from home through Online Experiences and saving stays for a trip down the road:
Los Angeles, CA, US
The entertainment capital of the world is among the most wishlisted destinations by Airbnb guests in 2021, but, it might not be for the reason you'd expect. Over a quarter of Americans who ranked Los Angeles as their top destination said their top travel priority was relaxation. Hugged between mountains and the ocean, the natural landscape of LA's laidback enclaves like Venice Beach and Silver Lake might be enough to bring travelers peace of mind. While waiting to return:
Sevierville, TN, US
While Sevierville might be closer to home for many Americans, that hasn't prevented it from being one of the most wishlisted destinations around the globe. Nestled near the base of the Smoky Mountains, this town is beckoning those in need of a change of scenery. More than half of the people who had Sevierville at the top of their wanderlust list were most likely to seek out its signature unique landscapes when visiting. To be surrounded by the great outdoors from home:
Seoul, South Korea
A vibrant city emblematic of both history and modernity, it might come as no surprise that the explosive K-pop hub ranks highly on music lovers' wishlists. Nearly half (47%) of Americans who rank Seoul as their top travel destination are most likely to seek out the city's music, concerts, and nightlife. This group is also the most likely to list food and drink as the most important aspect of travel. To transport there from the living room:
Atlanta, GA, US
A city with massive historical significance, Atlanta is also making its mark on current culture. A quarter of US travelers whose top destination is Atlanta prioritize culture and history as well as relaxation equally. And when traveling to the South's unofficial capital, over 40 percent of them are most likely to seek out the food, dining and bar scene. To virtually escape to Hotlanta:
Paris, France
From its art, to its cuisine, Paris' dynamic essence continues to inspire travelers of all kinds. Above all, its history and landmarks are what Paris-loving Americans are most likely to visit for, but 63 percent of them are most likely to seek out the fine dining, bars, and restaurants the city has to offer, more than any other city group. Experience the sights, smells and tastes from home by:
Rio de Janeiro, Brazil
With some of the most beautiful natural scenery in the world, it's no wonder beach, hiking and nature experiences are the top things the majority (58%) of Rio lovers would seek out when visiting. While travelers can't bask on the golden sands of Leblon right now, they can prepare for a future beach day in the Cidade Maravilhosa by:
Bali, Indonesia
A tropical oasis for nature lovers at heart, travelers with Bali at the top of their travel wishlist are the most likely to seek out beach, hiking and nature experiences (74%) and unique landscapes (64%) of any other city group. They are also twice as likely to opt for special or unique stays like geodesic domes when traveling. Find paradise from home by:
Mexico City, Mexico
Mexico's capital leaves travelers spellbound by its people, street food and art, which might explain why people with Mexico City as their top wishlist destination are most likely to prioritize meeting new people as part of their travel experience. Half of them are also most interested in seeking out the city's food and bar scene while visiting. Travel there virtually by:
Cape Town, South Africa
With the dramatically stunning Table Mountain as the backdrop, Cape Town's natural landscapes make it a playground for active travelers. The majority (54%) of US travelers with Cape Town at the top of their list are most likely to seek out its adventure experiences, and they are the group most likely to prioritize nature and the outdoors when traveling. Feel immersed in the natural wonders from the couch by:
London, United Kingdom
A city brimming with history and stunning architecture, travelers who have London at the top of their travel wishlist are most likely to seek out the historical sites (74%), famous landmarks (73%) and museum scene (65%). To experience London's rich history from home, try:
*Based on a sample of 2,000 US adults (18 years or older) was surveyed between February 19, 2021 and February 21, 2021. The margin of error is 2.2%. DKC Analytics conducted and analyzed this survey with a sample procured using the Pollfish survey delivery platform, which delivers online surveys globally through mobile apps and the mobile web along with the desktop web. Unless otherwise noted, all statistical information is from the DKC Analytics survey.