Yurt So Good: Embrace Summer in the Most Wish Listed Yurts Around the World
This summer's ultimate getaway is simply steps beyond our doorsteps. For those who have always dreamed of sleeping under the stars surrounded by nature, that magic can be captured by rediscovering the places around us with fresh eyes.
And there's no better way to relish in mother nature's glory than by embracing the glamping, off-grid respite of yurts on Airbnb. To inspire your next wilderness retreat, we are sharing some of the most wish listed yurts around the world.*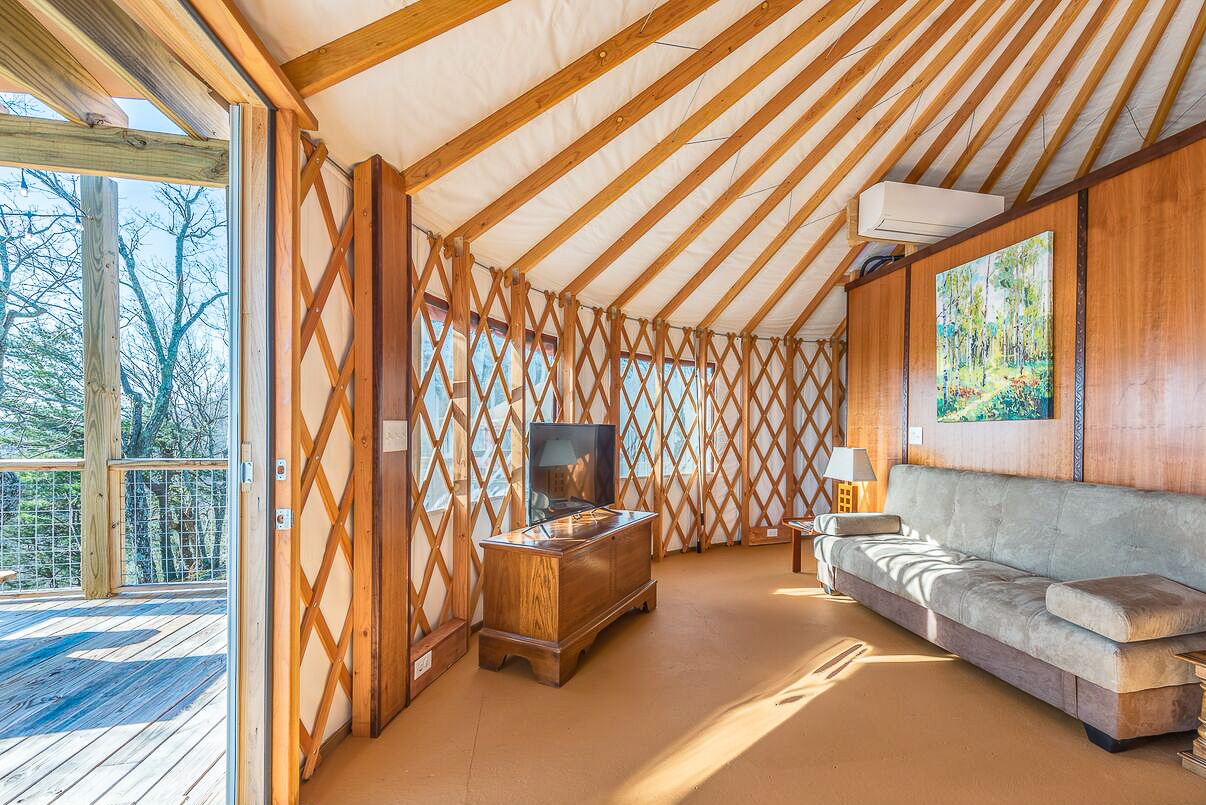 This one-of-a-kind retreat ranks among the most wish listed yurts on Airbnb, and for obvious reasons. Perched in the seclusion of the mountains, this extraordinary stay is surrounded by the colorful scenery of the Chattanooga valley and invites guests to take in the stargazing views at night. Make sure to say hello to the deer, turkeys and owls you'll call neighbors.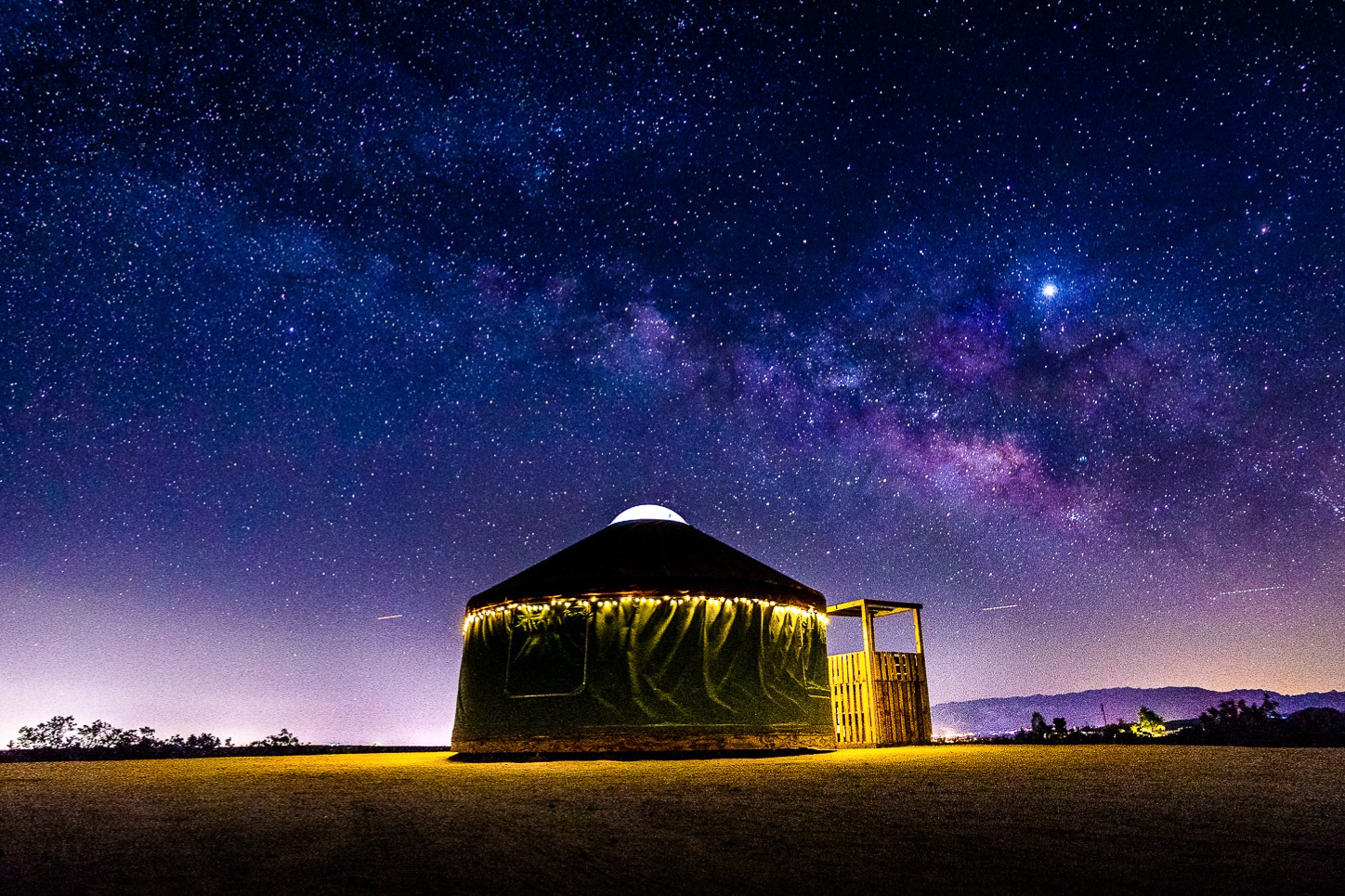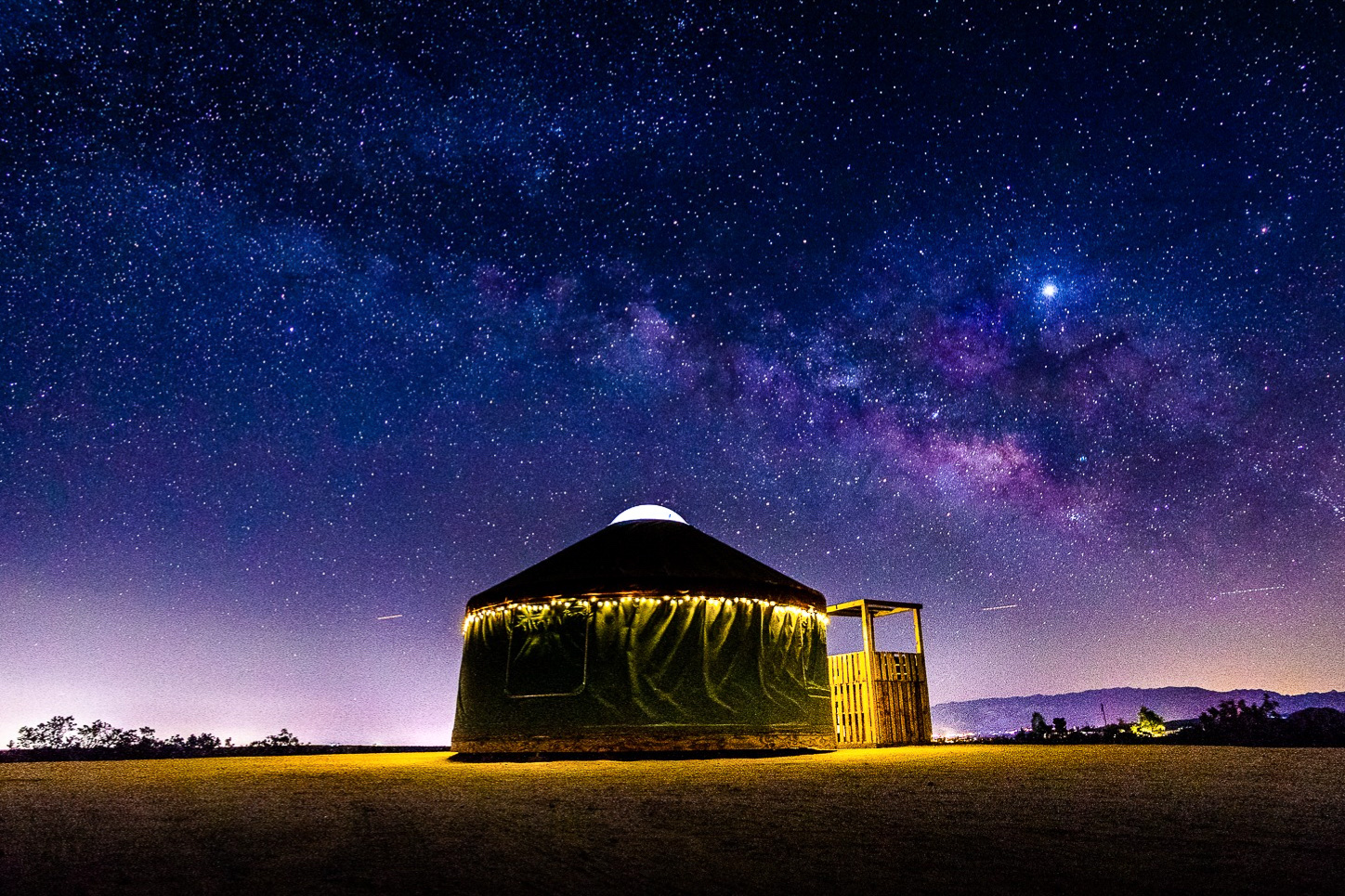 Purty Yurty (Joshua Tree, CA, United States)
For anyone looking to make a departure from the daily grind, look no further than this glamping escape. The isolated landscape encourages all guests to slow down and take in the gorgeous sunrises (or sunsets!) that you're bound to have at this quiet desert oasis.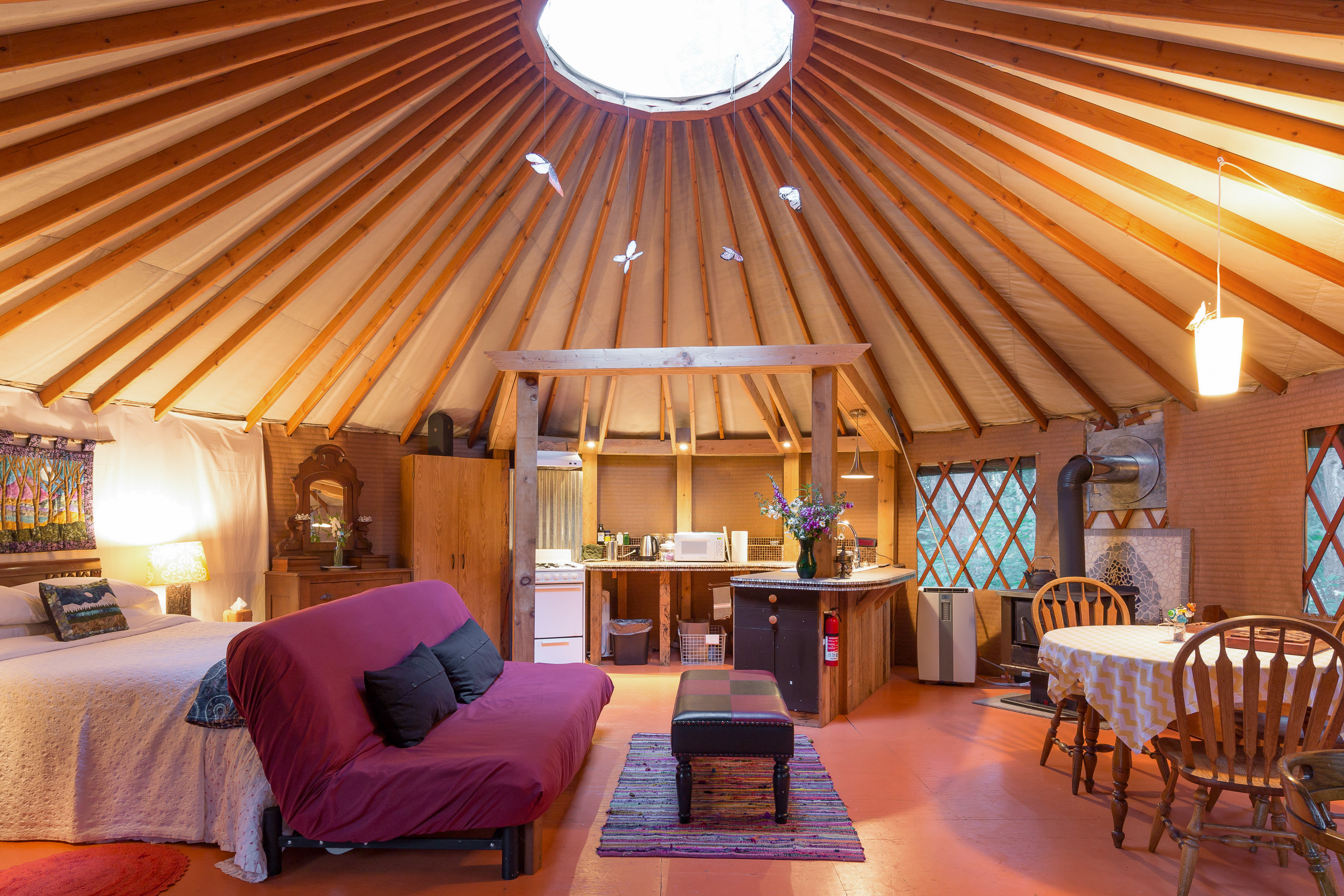 Situated on 20 acres of forest, this magical yurt provides all the comforts of home. After a day on the hiking trails, make a home-cooked meal over a gas-cook stove, cozy up in the plush bed (complete with bed warmer), and luxuriate in the elegant bath house.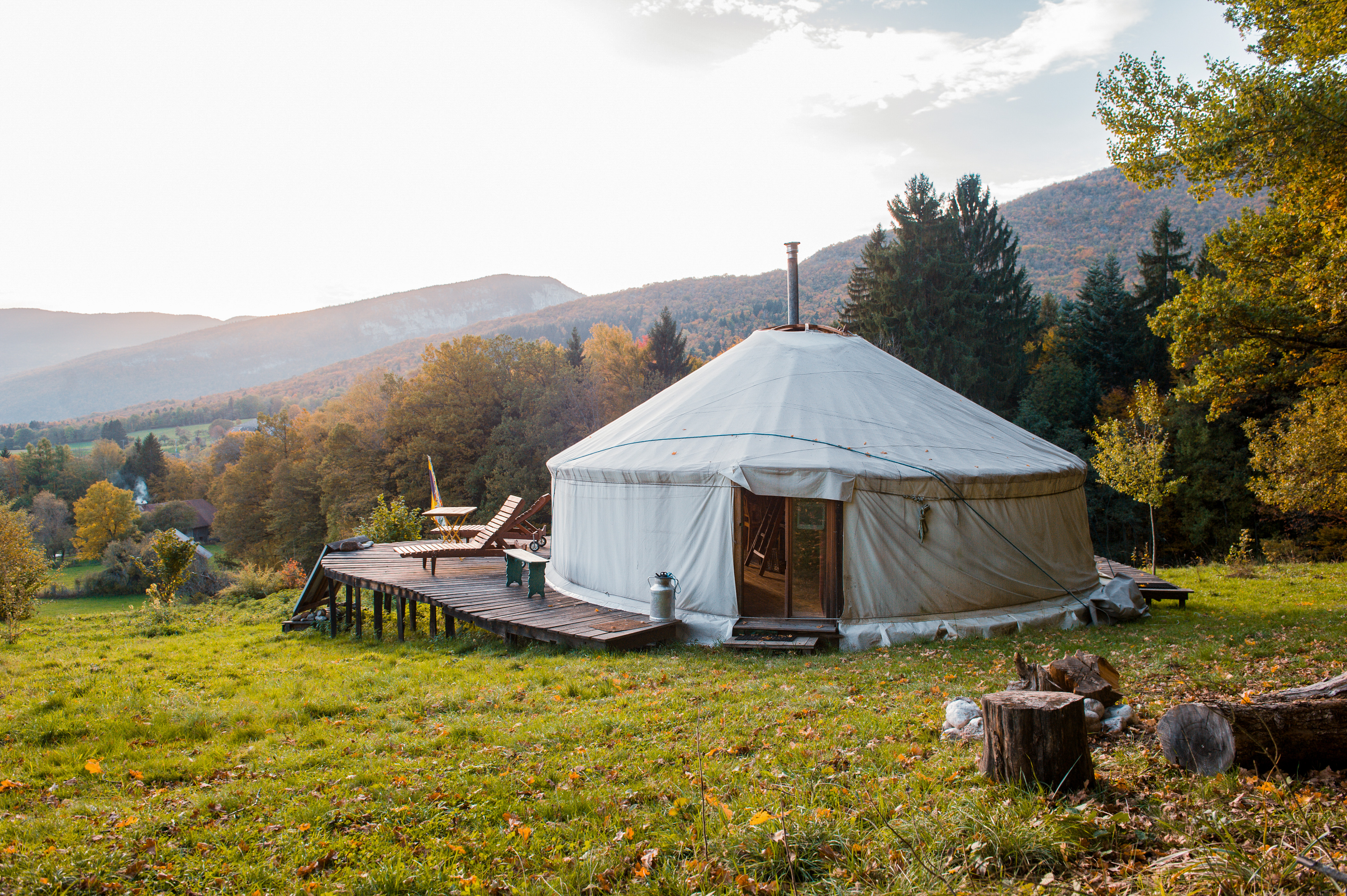 A Quiet Yurt (Bellecombe-en-Bauges, France)
If right now the middle of nowhere sounds like paradise, you've come to the right place. This 50-square-meter yurt offers guests a 360-degree view of the Bauges mountains and enchanting highlands around it—perfect for those seeking a little action with trekking, mountain biking and climbing areas nearby.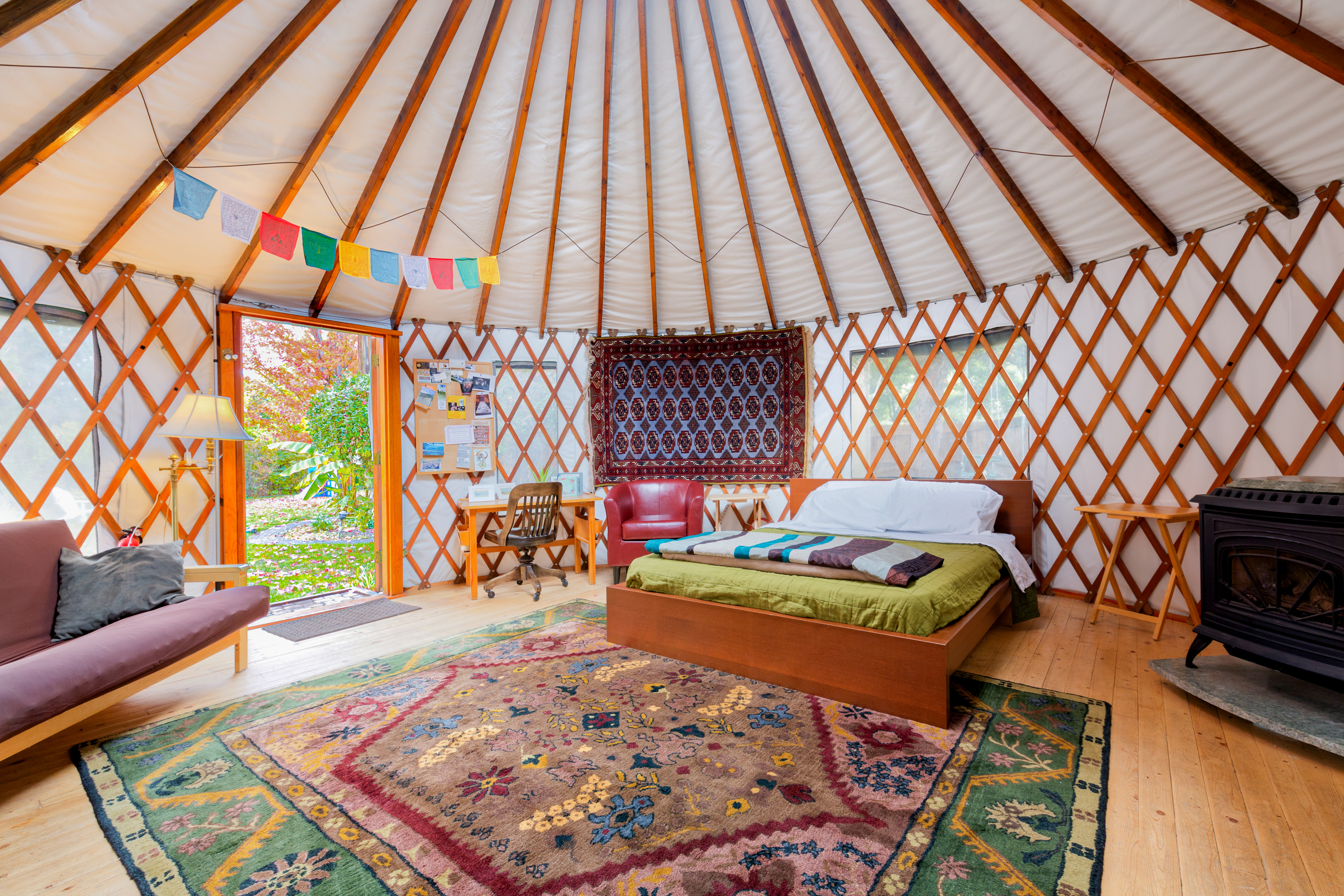 You will all but forget you're in the middle of Boise at this garden oasis just a short walk from the Buena Vista foothills. This urban yurt comes complete with wood floors, a skylight and a working desk for those wanting to WFY (work from yurt).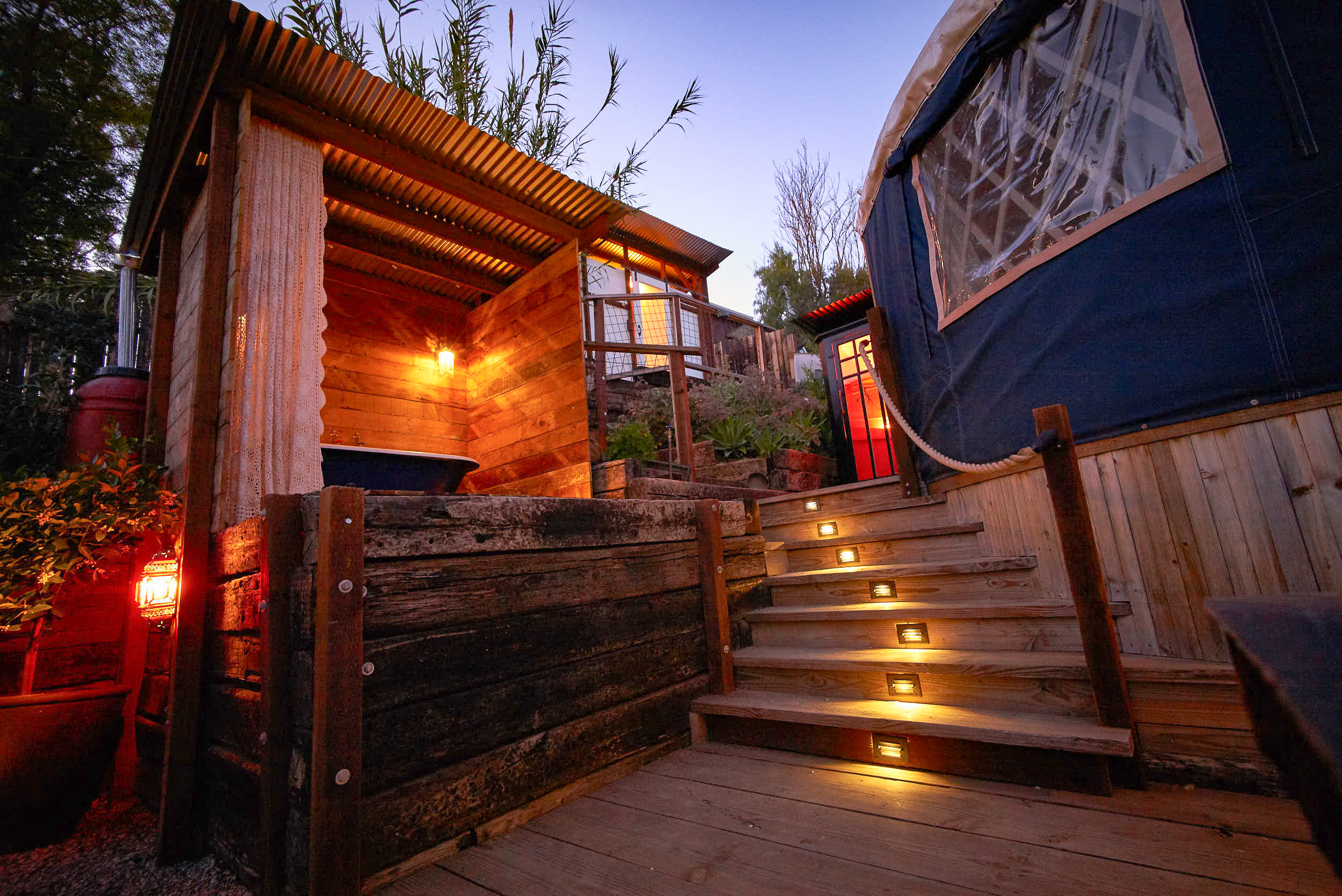 Skyfarm (Los Angeles, CA, United States)
Just 10 minutes from downtown Los Angeles sits this little slice of heaven for guests lusting for an elevated glamping experience. The Skyfarm exudes a bohemian-chic vibe and is decked out with a full outdoor kitchen, a clawfoot garden solar-powered bathtub and rain spa shower.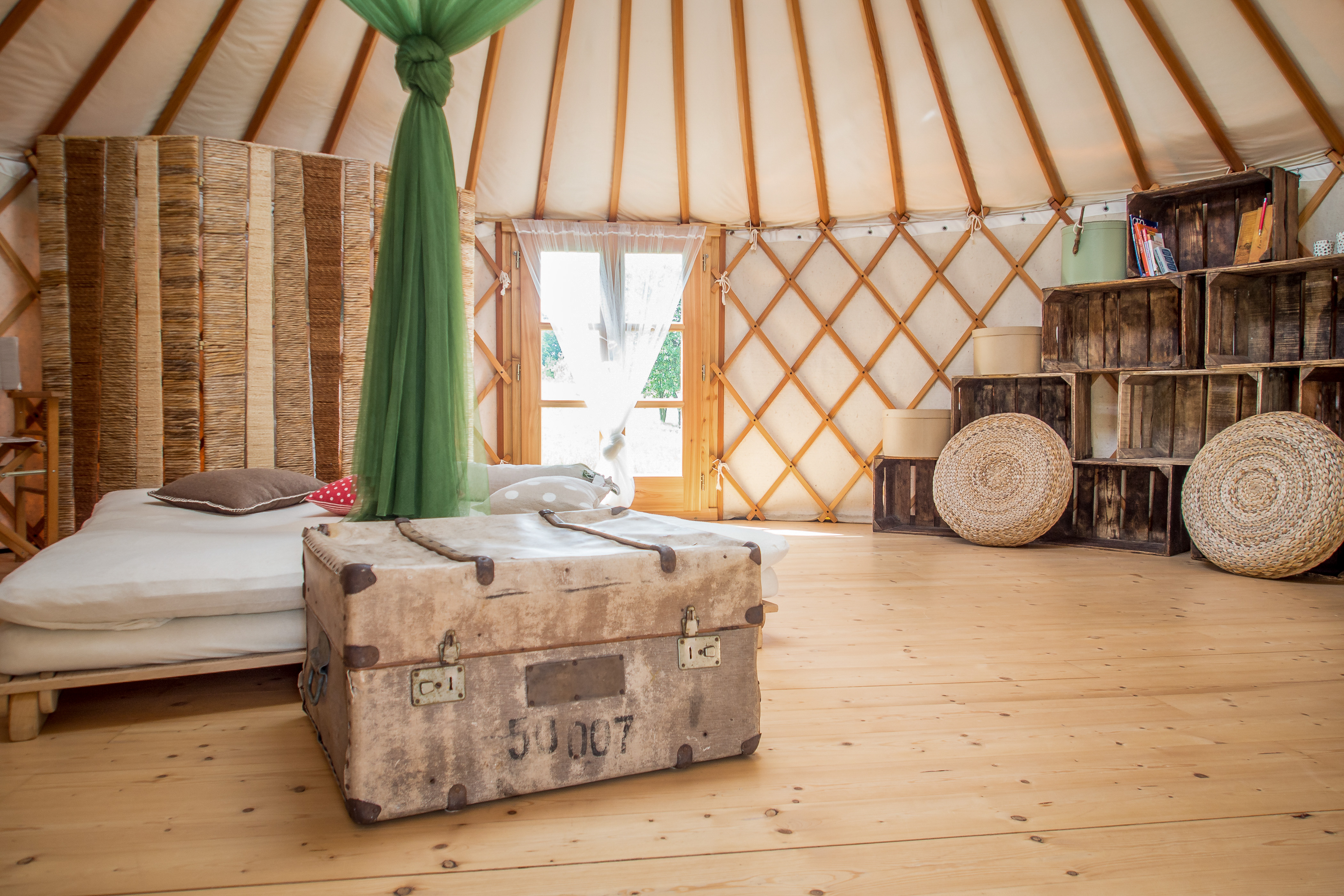 This simple and cozy retreat is located in a small village in Western Bohemia, and surrounded by a meadow of fruit trees—a truly relaxing breakaway for those seeking space for meditation and solitude. Nearby, guests can enjoy a range of activities, including cycling, fishing, hiking or ranching. 
This peaceful, family-friendly retreat in upstate New York beckons travelers seeking escape from the hustle and bustle of the city. With five acres of forest as your backyard, this abode also boasts a private river with your own waterfall and swimming hole for cooling off in the summer heat. And for the cooler evenings, unwind in the wood-fired tub or outdoor shower situated on your own 2,000-square-foot deck.
This hand-crafted, eco-friendly Mongolian-style yurt is also high on luxury. Deep in the heart of the Andalusian countryside, guests will enjoy waking up surrounded by almond groves and valley vistas.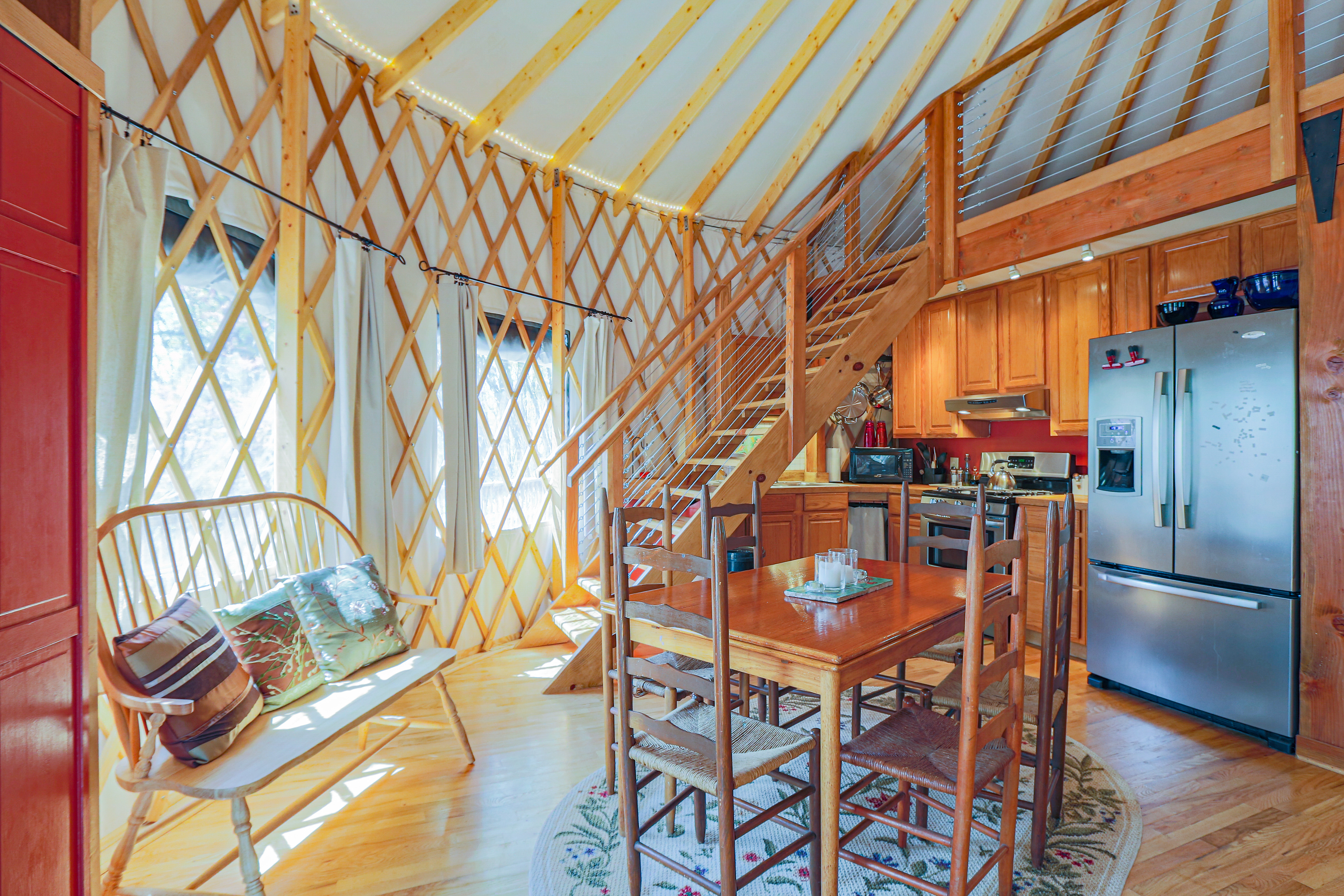 Just outside Charlottesville, this amenity-packed retreat is great for couples getting after some adventure but wanting all the luxuries of home. After exploring the miles of trails in the Shenandoah National Park, take a load off in the salt water pool.
And whether you are looking for some skills to take with you on your glamping adventure, or wishing to bring the tranquility and excitement of the outdoors into your home, there are plenty of Online Experiences to make you feel one with nature. For those seeking more zen, cultivate a forest bathing meditation practice with host Lee in Kyoto with a Sacred Mountain and waterfall as your backdrop. Adventurers craving a little more action can finesse their climbing skills with World Cup competitor and Olympian Alannah Yip. Wildlife lovers can also get up close and personal with their favorite creatures. Host and safari guide Dhanula will take you on a leopard spotting excursion in Sri Lanka, and Arthur will introduce guests to the nature of New Zealand on a tour of his lifestyle farm.
*Based on Airbnb internal data measuring yurt listings with the most inclusions in guest wish lists as of June 2020.