Every year it happens like clockwork, yet every year nothing seems to soften the blow – the anticipation and excitement of the holidays have come and gone, and our New Year's resolutions have either been maintained through January or have faded into a distant memory – the cold days of winter have settled in. With it, comes a seasonal pattern of major depressive episodes that affect about 16 million people each year, according to Mental Health America.
Statistics on Seasonal Affective Disorder according to MHA:
4 out of 5 SAD sufferers are women.
The main age of onset of seasonal depression is between 20 and 30 years of age, however symptoms can appear earlier.
In a given year, about 5 percent of people experience SAD.
These bouts of depression can manifest as episodes classified as Seasonal Affective Disorder (SAD), or a series of symptoms known as the winter blues, thought to be triggered by deficiencies in light and Vitamin D exposure, and the consequential impacts on people's ability to absorb serotonin, according to NYC-based psychotherapist, Katherine Schafler. However, there are ways to fight these all too common conditions, and manage symptoms by getting out and engaging in new activities.
That's why Airbnb partnered with Schafler, to share her top 10 reasons people experience the winter blues and how Airbnb Experiences may bring some sunshine to your life:
1. The inability to absorb serotonin – the neurotransmitter you're always hearing about – that can heavily impact your mood
"Cooking new foods can help manage your moods," says Schafler.  "Tryptophan, for example, is an amino acid that is thought to make the absorption of serotonin easier for the body."
Experts say tofu and seafood, particularly salmon, are known to be rich in tryptophan, so find a recipe that can both foster a new skill and perhaps lighten your mood, like creating authentic paella on a rooftop in Barcelona, making lobster ramen in San Francisco, or crafting the perfect soup dumplings after collecting your ingredients at a local market in Hong Kong.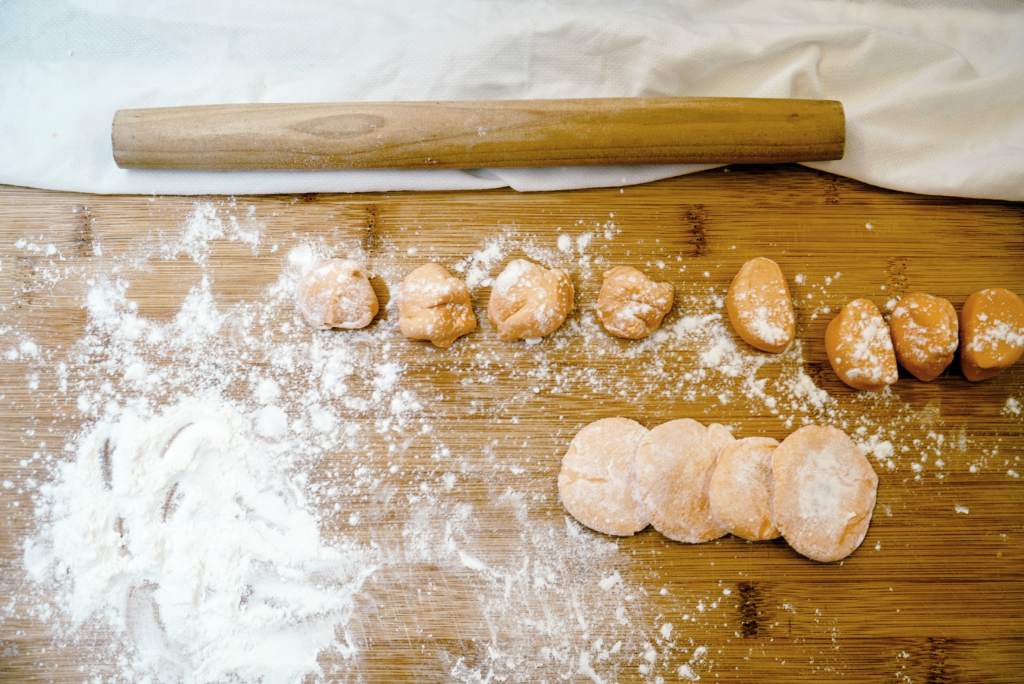 2. Not knowing how to shake sadness or depressive feelings when they become overwhelming
"Experiences like creating art, going to dance shows, or learning a new hobby like photography or dance are powerful mood boosters as they help people feel proactive, empowered and more able to take ownership and "conquer" or balance out the sadness or depressive feelings that come in the winter," Schafler tells us.
Channel your inner creative while learning something new, and have some handiwork to show for it from your Experience. Create your own handmade paper and craft postcards in a family paper shop in Osaka, paint your own piece of Berlin art at an artist's studio, or learn tips on operating fully manual polaroid cameras and capture your own street style portrait on New York City's Prince Street.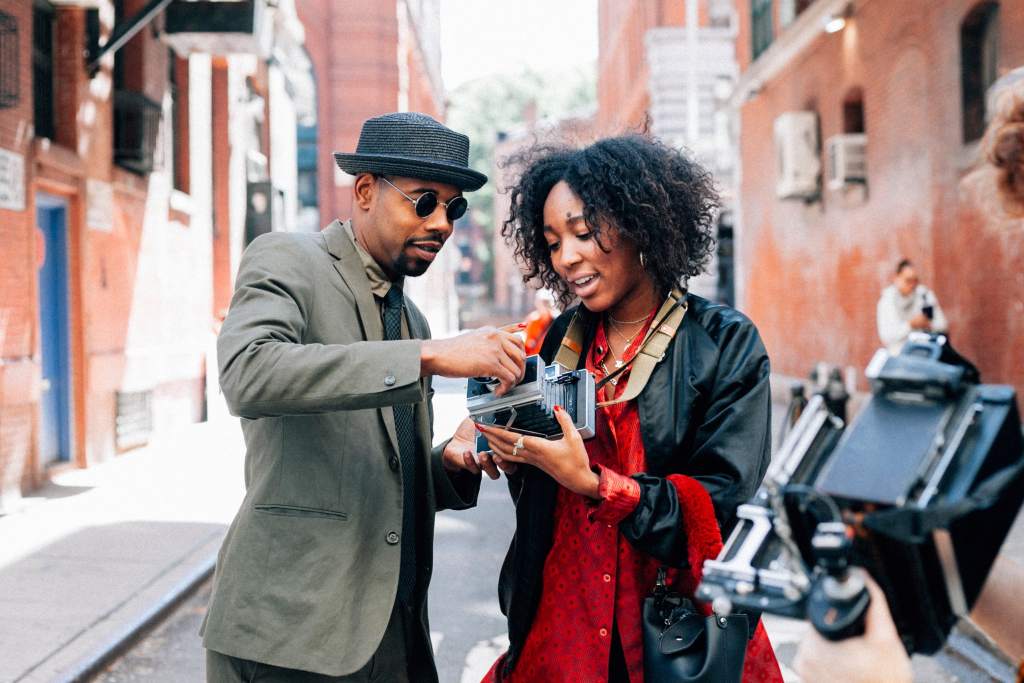 3. Experiencing feelings of isolation in cold winter months
"Doing things with others is also a wonderful way to treat Seasonal Affective Disorder from a preventative model, as most sufferers of SAD feel a decrease in the amount of social interaction they are motivated to pursue, and at the same time feel a compounded sense of depression from being socially isolated," says Schafler.
Break away from the comforts of home and surround yourself with people that make a city come to life, like diving into the bustling markets of New Delhi and meeting with established merchants, discovering hidden gems and meeting local artisans that characterize Dublin's Stoneybatter neighborhood, or joining travelers and music-loving locals for an intimate concert in an iconic venue – Seattle's S.S. Virginia V steamship.
4. Lack of motivation to get out and be active and engaged
"Just like working out and eating well, people who usually thrive in social connections typically don't ever regret doing any and all of those wellness points," Schafler informs us.
Find inspiration to push your wellness routine by doing something other than hitting the local gym. In Lisbon, grab a stand-up paddleboard and embark on an aquatic excursion in a secret lagoon with secluded beaches. In San Francisco, find motivation in numbers by joining dozens of yogis for a sunset silent disco yoga practice. Or, discipline your mind and your body in Shanghai by learning the art of Tai Chi.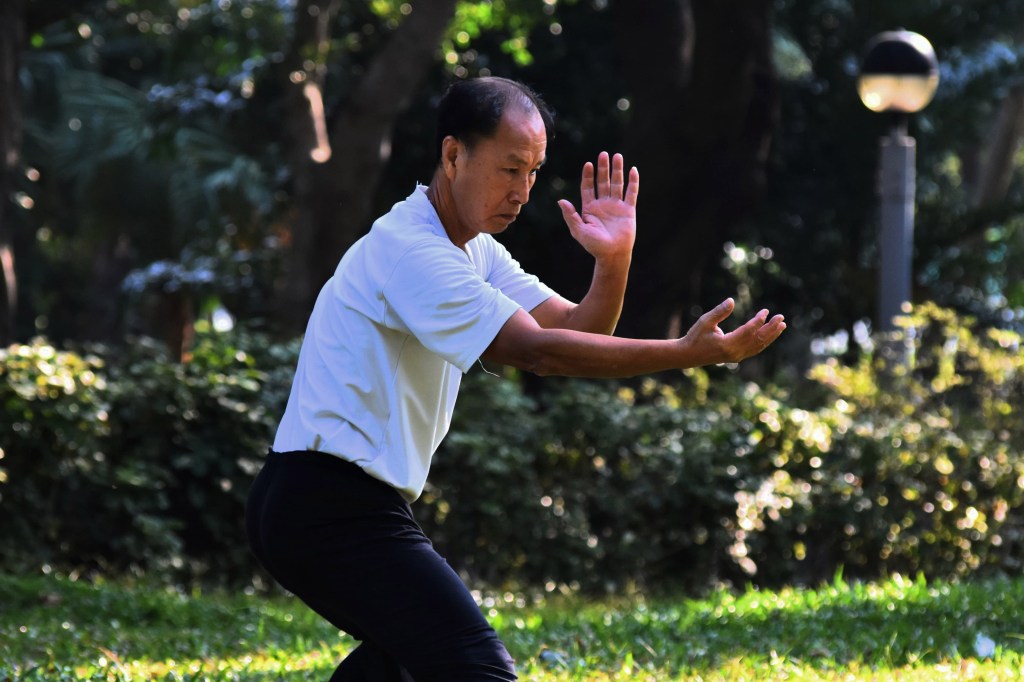 5. Feelings of intense dread in connecting with things that used to bring you joy
"Feeling like your life matters and that it's meaningful doesn't happen in a vacuum, you've got to get out there, connect with others, connect with life and make yourself feel alive as possible," says Schafler.
If it's difficult to engage with things that once made you happy; try to push the envelope a bit and seek something that will make your heart race with excitement. Put yourself on the spot by hosting your own podcast, learning the ropes from the host of the longest-running music podcast in Chicago's history. Not for the faint of heart, get a healthy blast of fresh air during a 9-mile hike of rural landscape outside of London, or get your adrenaline rush by picking up a samurai sword and putting your swordsmanship skills to the test with a master in Tokyo.
6. Post-holiday crunch on the wallet
Schafler points out, "getting out and getting going can be tough post-holiday season, not just because of the cold weather and possible diminished desire to go out, but because of the dent the holidays can make in your wallet! Thankfully, Airbnb Experiences can cost less than your regular take-out spot, with many of them costing less than $25."
For just $16, you can get the ultimate hiking tour of hidden Hong Kong by discovering the city through its intriguing side streets, alleys, hills, stairs and of course, street food. In Madrid, increase your mood on multiple levels by getting outside, surrounding yourself with others and getting a workout for just $16 by partaking in a soccer match with locals. And in the heart of Manhattan, experience the art that defines its outdoor walls and meet with the creators behind them with street art of the Lower East Side.
7. Decrease in levels of Vitamin D due to lack of sun exposure
"If the Experiences you choose get you outside, like hiking or learning to surf, you get a mood-boosting dose of Vitamin D."
Embrace the natural elements and benefits of a little time in the sun by venturing into the foothills of the Cascades mountains outside of Portland for a five mile hike ending with an enchanting 177 foot waterfall. Escape the confines of the city and enjoy a wonderful day out in beautiful Chiba on the beach and learn how to surf just outside of Tokyo. Soak in the pleasures of the picturesque Berounka river valley during a 22-mile bike trip to Karlštejn Castle, a 14th-century Gothic castle, just outside of Prague – and take a dip in the river, if you dare.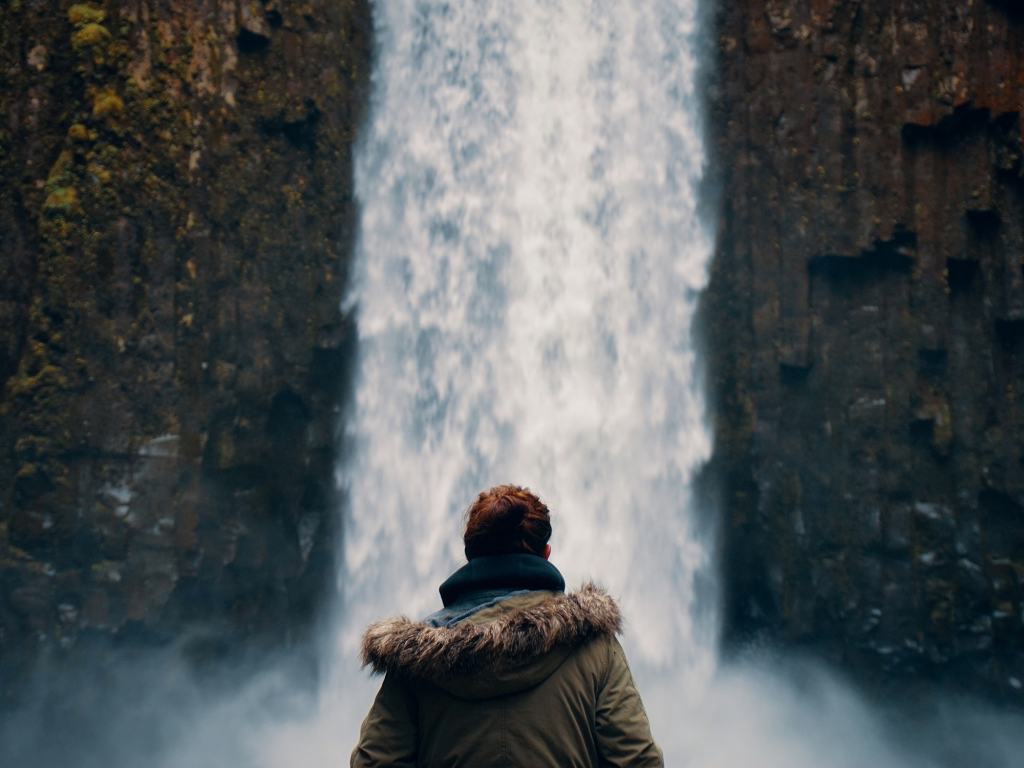 8. Areas with colder winter climates can make it even more difficult for people suffering from SAD to embrace the outdoors
"More artsy than outdoorsy? Same," Schafler tells us. "Pick mood boosting color pops to wear or make during your fashion, art or music themed experiences, called 'mood-induced' therapy, surrounding yourself with music, art or fashion that positively impacts your mood can sometimes make a huge difference!"
Indulge in the colors and textures of an immersive, New Delhi cultural shopping Experience as you are exposed to the fashions and handicrafts created by artisans from all over India. Alternatively, make your own color and learn what it means to be a local artist in Toronto by creating your own mural in a #365daysofsmile project. If music is the vessel of mood boosting energy, let yourself dance in Paris by finding local and international musicians playing a variety of music styles during a live music crawl through the City of Lights.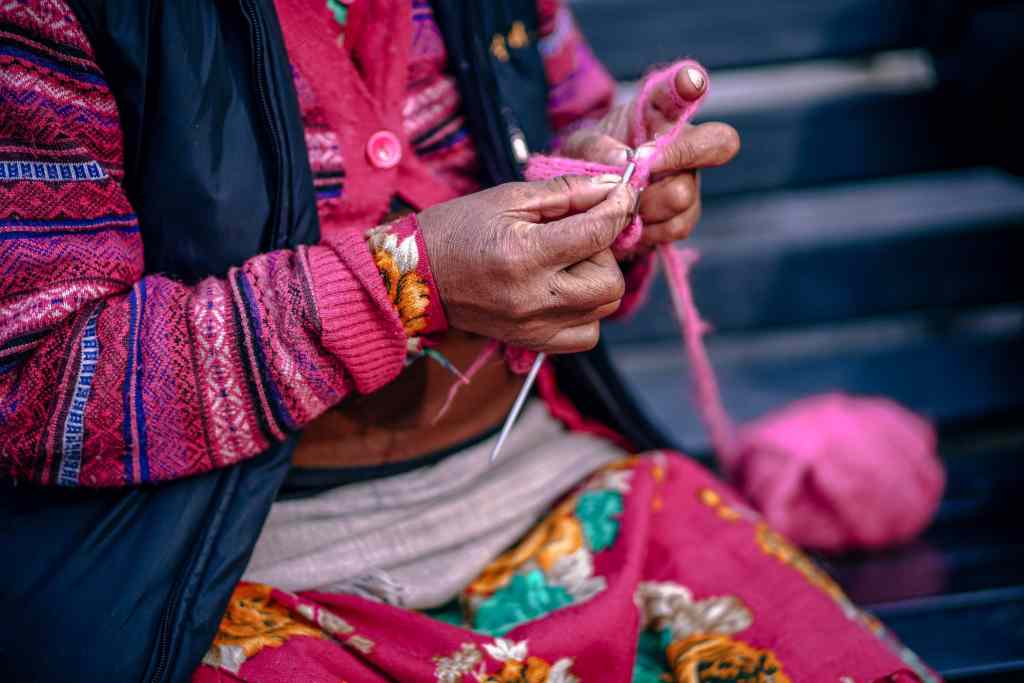 9. Inability to perceive that we are fortunate enough to give
"Volunteering Experiences can boost your perspective on what you have, help you to feel more connected to the greater community, and remind you that you have so much to give," says Schafler. "In fact…giving to others through community service or other collaborative works are some of the main pillars of what helps people feel they're leading meaningful lives."
With Airbnb Experiences, meet the people behind the cause while contributing to organizations that benefit social justice, animal shelters, and underserved communities. In Chicago, participate in I Grow Chicago's weekly One Breath Community Yoga and visit the organization's Peace House and urban farm to view the group's work in action while learning from the community members. In Osaka, share your love with more than 40 rescued cats before they find their forever home. And in Lisbon, sit next to the nicest grannies in town and learn how to create and embroider a black and white postcard while supporting a group that empowers the elderly community through creativity and art.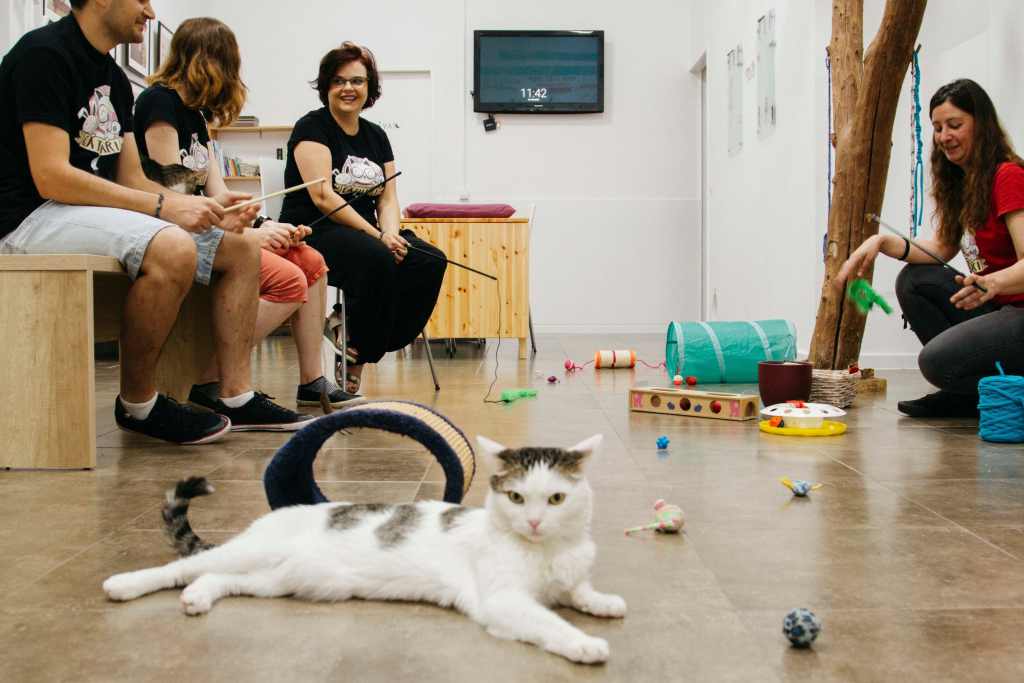 10. Feeling a lack of purpose or ability to impact others around us
"There's nothing like the special momentum that only the new year can bring, it's a great time to reconnect with what you love the most and share your own passions with others, do both by hosting an Experience yourself."
If you have a passion or interest you would like to share with others, find more information on how to host your own Experience here.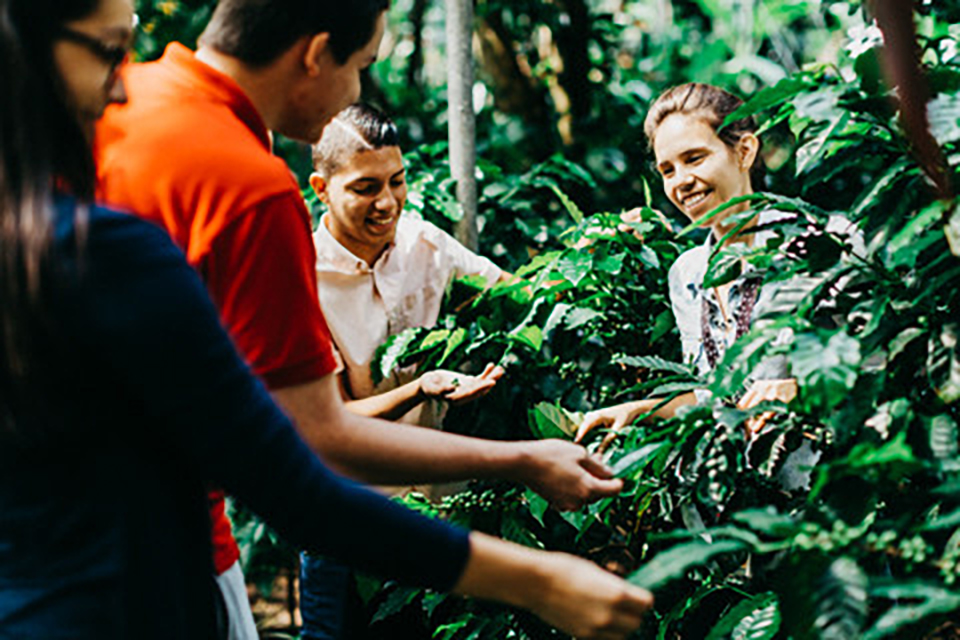 "With all of this in mind, creating amazing experiences for yourself to engage in either solo or with others carries a positive impact beyond your own benefit," says Schafler. "Not everything can be completely controlled, but most things can be managed. The good news is that there are highly effective treatments and interventions for Seasonal Affective Disorder, get your freezing cold hands on them [on my   site.]"
Schafler informs that not all natural remedies produce the results you're looking for, so if you've tried everything and still can't move the needle, she says to consider   using this link     to find a therapist near you.
Katherine Schafler    is an NYC-based psychotherapist, writer and speaker. To learn more about her work, check out her  newsletter,   blog, and   Instagram.
Disclaimer: The information provided here is intended for general knowledge only, and is not a substitute for professional medical advice, diagnosis, or treatment for specific medical conditions. Airbnb does not endorse any specific product, service, or treatment. You should not use this information to diagnose or treat a medical condition without consulting a qualified healthcare provider.