With the release of our Community Compact in 2015, Airbnb pledged to work in partnership with local officials and organizations to ensure home sharing contributes to making their communities better places to live and visit.
We have made tremendous progress. Over the past three years, we've crafted partnerships with over 500 local governments and organizations around the world, including agreements to collect and remit taxes that have generated more than $500 million in revenue for governments.
But we couldn't have done it without active, passionate hosts who have been persistent advocates for the right to share their space with travelers. Airbnb has helped facilitate their work through supporting the formation of Home Sharing Clubs that help hosts come together to advocate for fair home sharing laws in their communities. When we began doing this a few years ago, we set a goal of fostering 100 clubs. Today, there are more than 250 clubs around the world.
As we celebrate our 10th birthday, we want to introduce you to some of our most empowered hosts: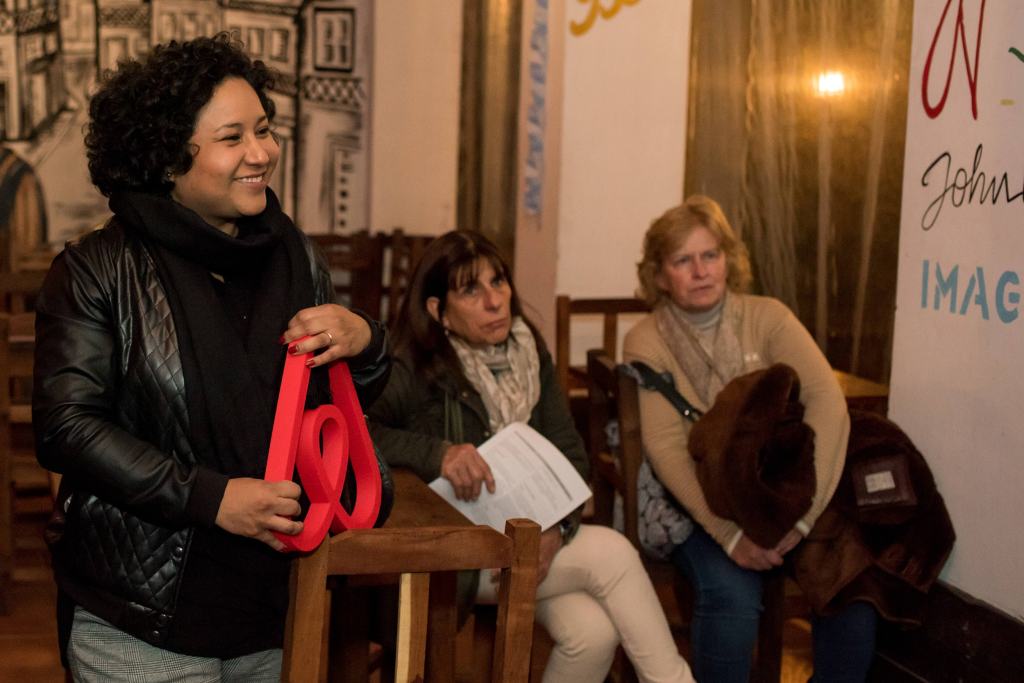 María José Liendro (Salta, Argentina)
When María José moved back home to her native Salta to be near her parents, she listed a room in her father's house in the old quarter of the city to give the family additional income to do renovations on the home. Majo, as she is known in the Club, has a passion for engaging with the local community: When she decided to open her home so that local artists could temporarily exhibit their works, she received over 100 applications. Soon after, she became one of the most active members of the local Home Sharing Club leading efforts to reach out to local businesses and artisans so they could learn about all the benefits home sharing brings to their community. The Home Sharing Club is now a very active group within the city organizing all types of events to boost local entrepreneurs who are located off the beaten path, which has also spread the benefits of the tourism industry throughout the community, a crucial component for the city of Salta.
Antonella Brugnola (Milan, Italy)
Antonella says that home sharing was once a hobby for her, but it eventually became a part-time job — a job she fell in love with. So she decided to help others find their way in this new profession as well. She joined the local Home Sharing Club and has organized meetings at her home, published a hosting manual, done interviews, written newsletters, hosted workshops and attended Airbnb conferences.
"It is a parallel world that has now grafted onto my normal life and gives me satisfaction," she says. She has started to work beyond Milan, too, through a "super-association" of host groups in other major Italian cities which proposes actions to politicians to get rules and tax laws simplified for hosts.
Megan McCrea (Nashville, TN, USA)
Megan participated in a committee that drafted a compromise bill to legitimize short-term rentals in Nashville and attended every meeting as the bill moved forward. But it was defeated and a ban on whole-home rentals was passed in its place. Undeterred, she helped mobilize members of the Nashville Short Term Rentals Association, which she leads, to advocate for a statewide bill to protect home sharing. It passed this past Spring.
Emanuela Marino (Rome, Italy)
Emanuela has hosted more than 2,500 guests in almost 80 meetups that she has organized for a period of one year as leader of the Rome Home Sharing Club. But she has tried to reach even more people. She ran for a regional council member seat last year, with a detailed electoral program and concrete proposals for home sharing and short term rentals. She wasn't elected, but she is still working to promote home-sharing at the national level as Vice President of Host+Host and at local level as chairwoman of the host association of the Rome and Lazio region.
Merrydith Callegari (Hobart, Australia)
Merrydith helped create a host manual and encourages other hosts to write to Parliament. Her emphasis to them and to politicians, as she stated in a letter to a minister, is that "Airbnb hosts don't want to be the problem; we want to be part of the solution." Tasmania now has some of the best home sharing laws in the world for hosts.
Synta Keeling (Washington, D.C., USA)
A lawyer with the federal government, Synta started hosting to help pay off her student loans from law school and prepare for retirement. But she learned that hosting is also a way to share her community, in Washington's often overlooked Anacostia neighborhood, with travelers from around the world. She also realized that Airbnb can be a way to bring tourism dollars into the neighborhood, across a river from the city's main tourist attractions and wealthier neighborhoods, and as leader of the local Home Sharing Club, she speaks out about those benefits.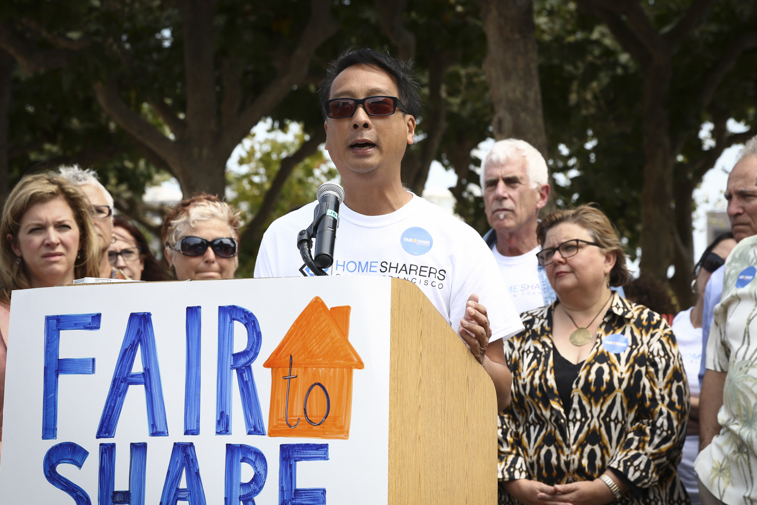 Peter Kwan (San Francisco, CA, USA)
As chair of San Francisco's Home Sharers Democratic Club, the leading home sharing group in the city, Peter has attended public meetings to comment on proposals and issues, met with city councilmembers, written op-eds and led workshops to help educate fellow hosts.
Miyoko Kanai (Tokyo, Japan)
As an active host of the Tokyo Home Sharing Club, Miyoko is an avid volunteer in the community and spends a lot of her time taking political action and giving voice to fellow community members in front of key stakeholders and local assembly members. She also provides her guests authentic experiences while they're in Tokyo: From giving neighborhood tours, to preparing breakfast, and showing them how to wear Kimono, she values her interactions with guests and wants their stays to be memorable.
Alexis Orozco (Cancún, Mexico)
Through the Cancun Host Club, Alexis has helped lead merchant walks and the Week for Good, in which Airbnb hosts and employees joined with local hotel employees to clean up a local beach. As a spokeswoman for the club, she has helped communicate the group's messages of economic empowerment and the democratization of tourism to the public and government officials.
Lee Thomas (Queens, NY, USA)
In addition to leading the Queens Host Club, Lee helped form the Home Sharing Association of America and sits on Airbnb's advisory board. He regularly speaks in press conferences, talks with elected officials, travels to the state capitol and makes himself available to fellow hosts seeking advice.