When www.airbedandbreakfast.com went live on August 11, 2008, 100 percent of the homes listed on the site were in the US, and all in big cities. Today, our community has grown to more than five million places to stay in more than 191 countries.
In 2017, 86 percent of guest arrivals took place outside of the top 10 largest cities by bookings on Airbnb. So whether you are looking to escape from it all or explore the hidden corners of the Earth, you'll be able to find unique and authentic hospitality through Airbnb.
To mark 10 years since Airbnb's website went live, here are 10 of the most remote places to book through Airbnb.
Homestay (Pitcairn Island)
Welcome to the most remote Airbnb on Earth, located in the Pacific Ocean, between New Zealand and Peru. According to its most recent census, Pitcairn Island is home to 50 citizens, nearly all of whom are descendants of the famous mutiny of the Bounty in 1790. The host is the entire community of Pitcairn, with a choice of 13 local homes to choose from. Getting to Pitcairn is an adventure in itself, involving two nights on a cargo ship that only visits Pitcairn a handful of times throughout the year.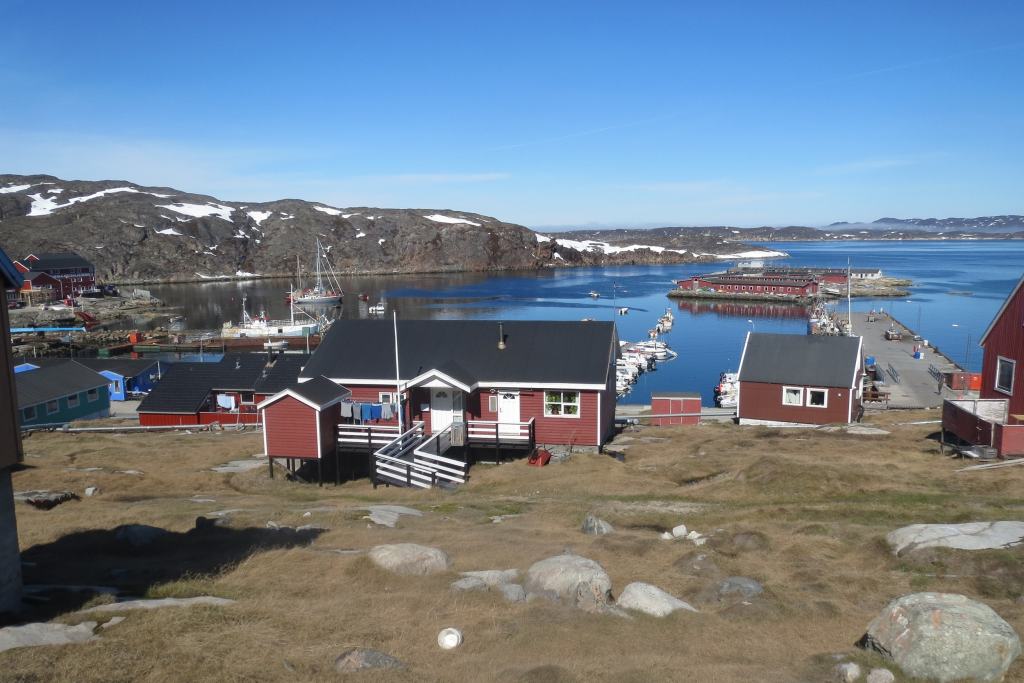 Arctic Home (Egedesminde, Greenland)
This private room is located so close to the harbor that you can see whales from the front porch during the summer. In winter, it's an ideal place to see the Northern Lights. Guests praise Superhost Halfdan and his wife, Birte, for their warm and friendly hospitality.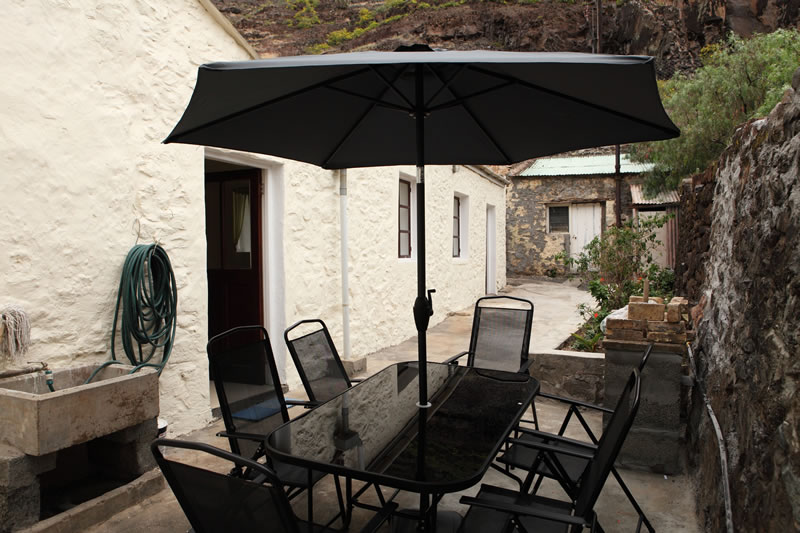 Townhouse (Jamestown, Saint Helena)
This remote volcanic island in the South Atlantic is where Napoleon Bonaparte spent his final days. Getting here is much easier now thanks to a new airport (previously, you could only get here via a five-night sea voyage from Cape Town). Host Jean offers a two bedroom house a short walk from all the amenities and attractions of Jamestown.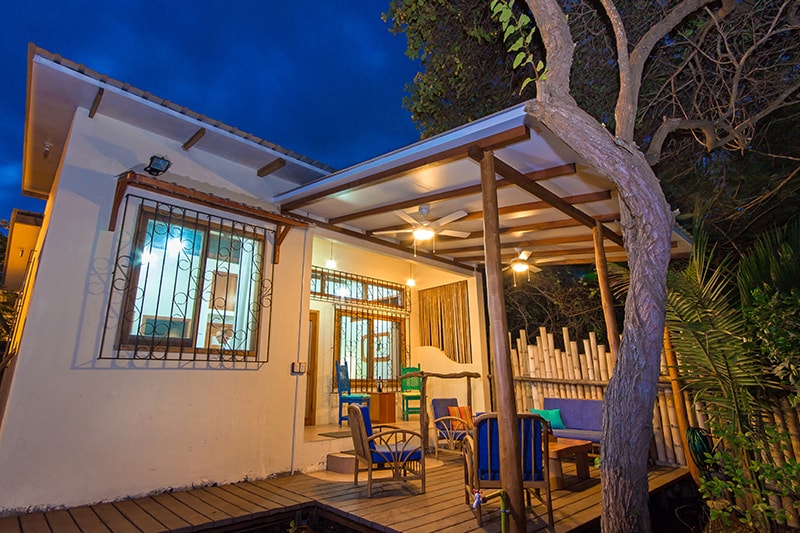 Casita (Puerto Ayora, the Galápagos Islands)
Off the coast of Ecuador, the Galápagos Islands are famous for their diversity of plant and animal species, many found nowhere else. Charles Darwin visited in 1835 and his observations inspired his "On the Origin of Species." Superhosts Tatjana and Dustin welcome guests at Casita Muyuyo, a cozy home located very close to the start of the trail for Tortuga Bay.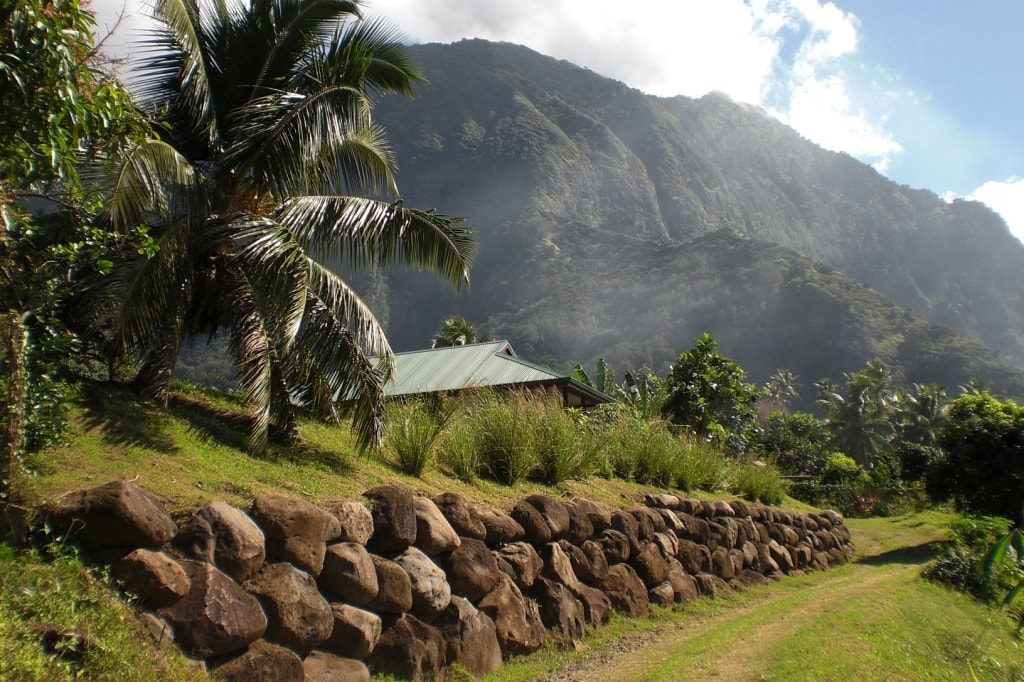 A fare (Hiva Oa, Marquesas Islands)
This comfortable 'fare' (house in Maori) is nestled in the Marquesas Islands, made famous by painter Paul Gauguin, who's buried there. Guest reviews praise the home's sweeping ocean and mountain views, with spectacular sunrises.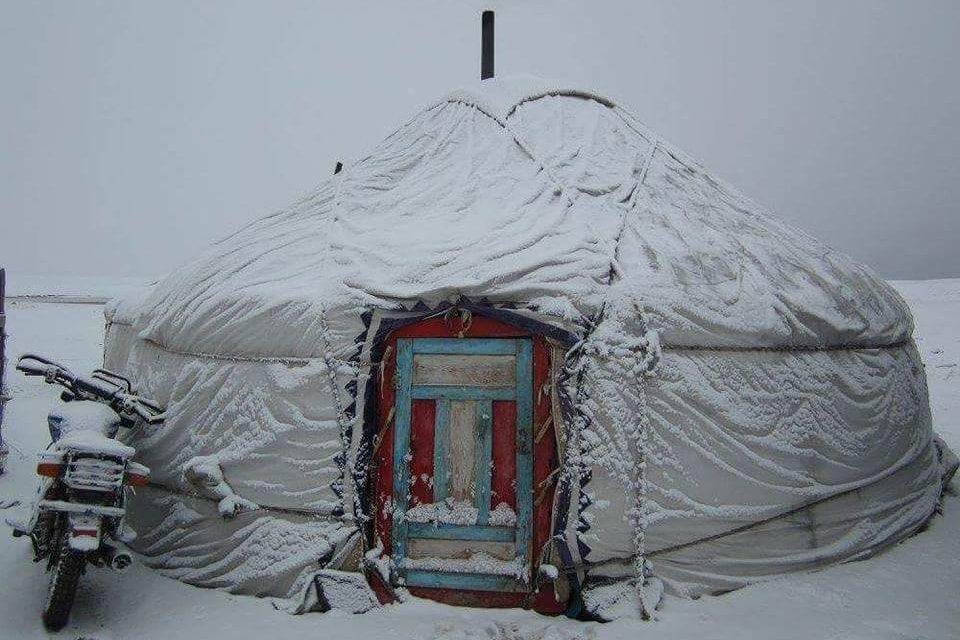 Yurt (Khushuut, Mongolia)
This traditional Kazakh Ger has embroidered Kazakh decorations covering the walls and ceilings and is heated by a wood-burning stove that is also used for cooking. The yurt is in a national park, surrounded by the breathtaking scenery of the Altai mountains.
Skypod (Calca, Peru)
These incredible transparent pods literally hang off the side of a mountain in Peru's Sacred Valley, outside Cuzco. Staying at the Skylodge involves a climb or a hike with ziplines. Not suitable for anyone with a fear of heights!
Eco-retreat (Lyantonde, Uganda)
This lakeside eco cottage is a tranquil oasis in the jungle, and the perfect place to disconnect from the modern world. Guests can swim in the clear waters of the nearby crater lake and enjoy magical sunrises and sunsets.
Glamping (Merzouga, Morocco)
Experience the nomadic Berber way of life by staying in these traditional tents made from camel hair. You'll also enjoy traditional food and music thanks to the hospitality of Mohammed and his family. With no fixed address you'll need GPS coordinates to find your way there.
Cabin (Longyearbyen, Svalbard)
Located between Norway and the North Pole, known for its rugged and frozen terrain, and home to polar bears, Svalbard is one of the world's northernmost inhabited areas. In winter, it's a great place to see the Northern Lights, while summer brings 24-hour daylight. Host Elvind's home provides great views and a perfect base from which to explore this arctic landscape.
The Airbnb Press Room is aimed at journalists. All Homes and Experiences referenced on the Airbnb Press Room are intended purely to inspire and illustrate. Airbnb does not recommend or endorse specific Home listings or any other Homes or Experiences on the Airbnb platform.