Celebrate '12 Stays of Christmas' with Airbnb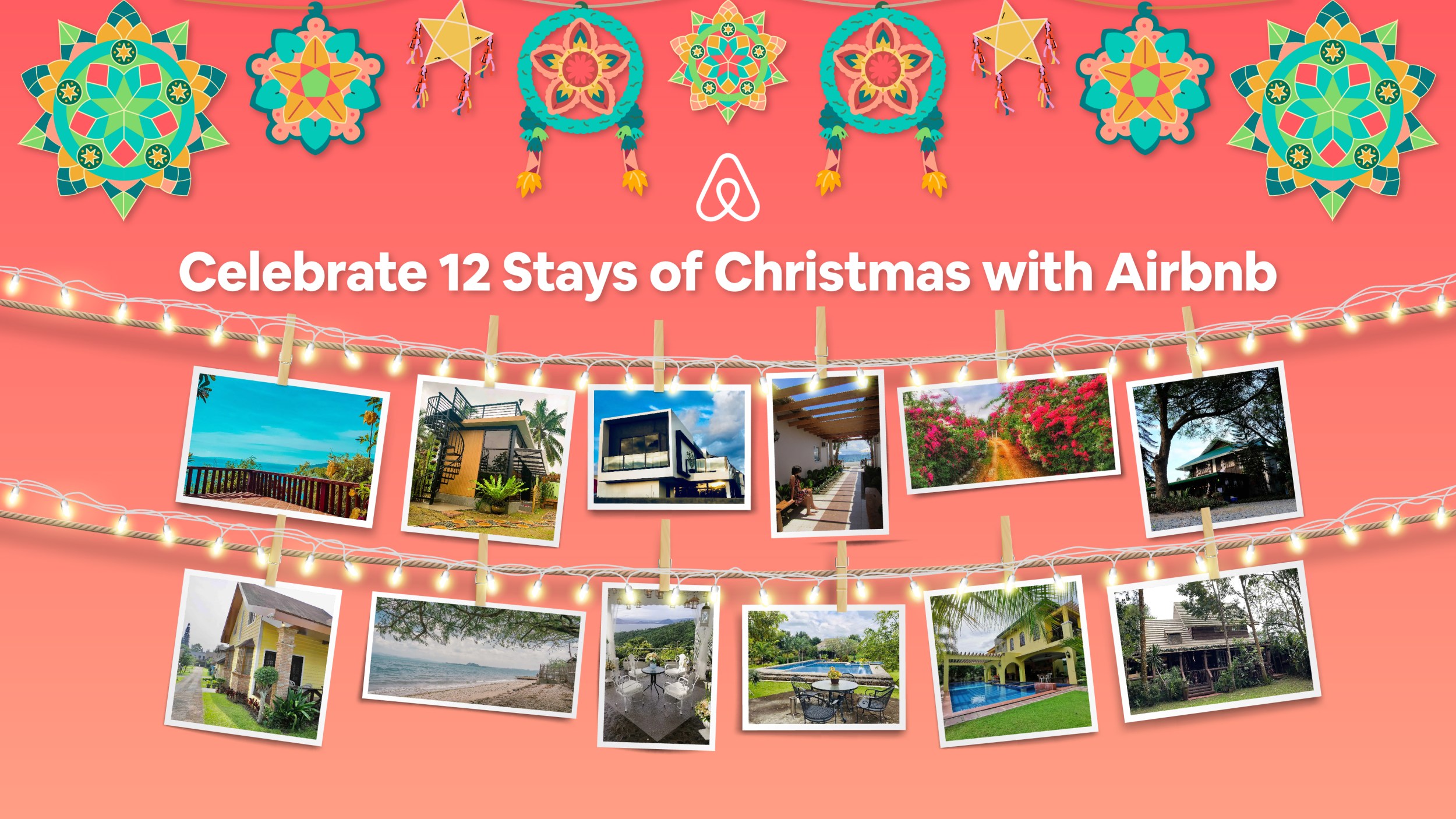 12 unique and luxurious Airbnb stays are now available to book for only Php 1,222 each this Christmas!
As the country with the longest Christmas season in the world, celebrations in the Philippines are uniquely festive and filled with heartwarming homecomings, joyful reunions, and exhilarating merrymaking.
This year, to enable Filipinos to create more meaningful celebrations during this beautiful time of the year, 12 of the country's most amazing Airbnb stays will be made available in December for only Php 1,222* each!
Spanning across six of Airbnb's unique Categories ranging from Design to Amazing Views, these incredible homes will be available to book for an exclusive one-night stay over two weekends: December 10 to 11, or December 17 to 18.
Christmas is a very special time for Filipinos. More than the colorful light displays and the exchanging of gifts, Christmas represents an opportunity for Filipinos to celebrate what really matters most — their loved ones. We hope that this special offer will encourage Filipinos to create precious memories with family and friends, while celebrating our Host community and the diversity of stays and destinations that the Philippines offer.

Amanpreet Bajaj, Airbnb's General Manager for Southeast Asia, India, Hong Kong, and Taiwan.
Each of the 12 homes below are available to book for only PHP 1,222 starting today for an unforgettable Christmas vacation — fastest fingers first!
December 10 to 11: Farm Stays, Amazing Views, and Cabins
December 17 to 18: Design, Amazing Pools and Beachfronts
Introduced in May this year, Airbnb Categories allow millions of travelers to discover homes they never knew existed and have since revolutionized how people search for vacation homes. Discover more unique stays for festive getaways by downloading the Airbnb app or visiting https://www.airbnb.com.
All homes referenced are intended purely to inspire and illustrate. Airbnb does not recommend or endorse specific Home listings on the Airbnb platform.
*Plus taxes and fees.