Airbnb Africa Academy: Training in the Western Cape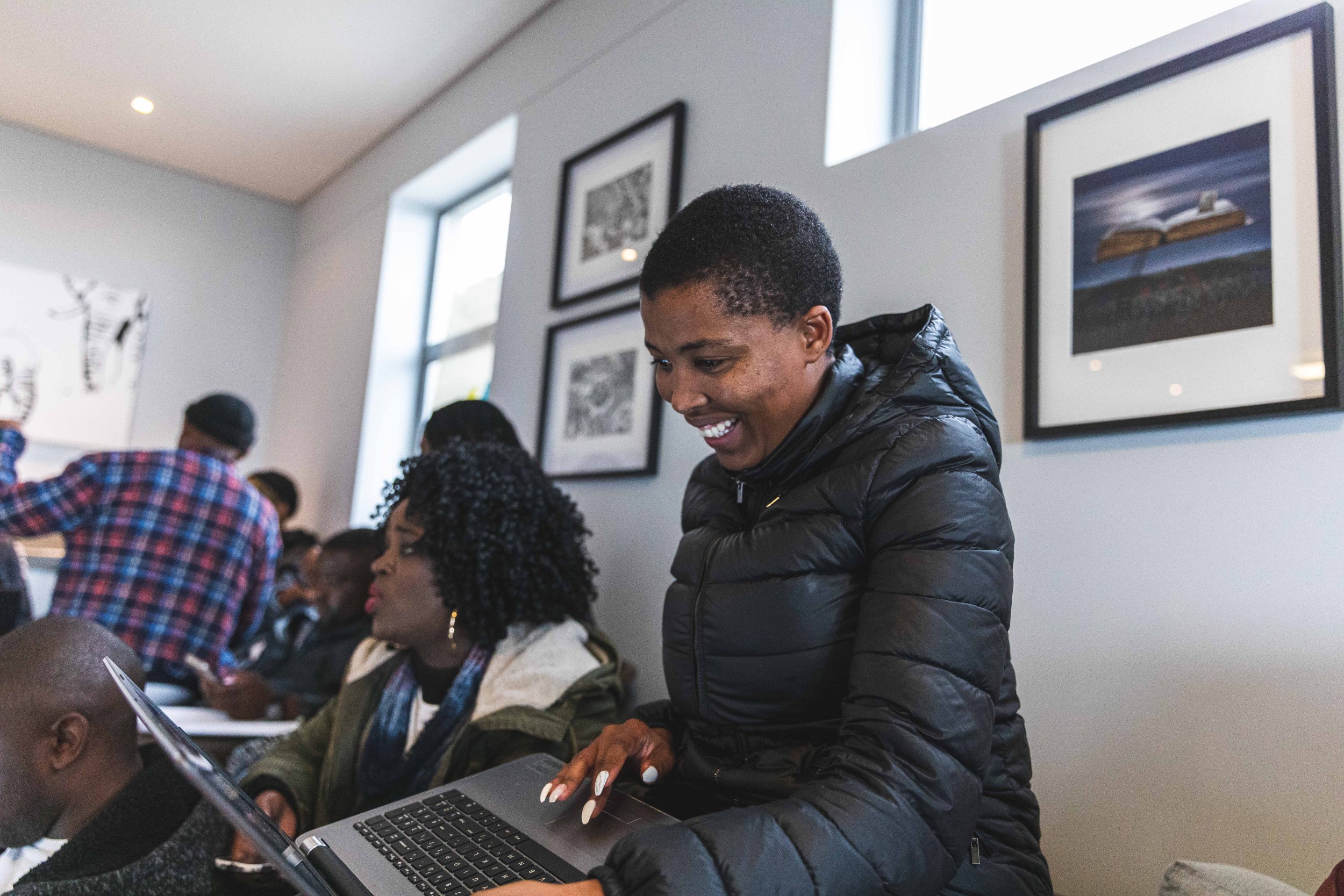 At the start of July, 38 Tourism Entrepreneurs (TEs) from across the Western Cape joined us for two days of immersive learning as part of Airbnb's Africa Academy.
The engaging two-day event, which was convened in an Airbnb listing in Cape Town, was held in partnership with local tourism start-up, ABCD Concepts.
Training sessions were facilitated by four members of the Airbnb team, two trainers from ABCD Concepts and Fayruza, an outstanding Experience Host from Cape Town. Workshops and talks covered both Homes and Experiences.
The Airbnb Africa Academy is a three-month intensive host-success programme focused on helping people from under-resourced communities across Africa succeed on Airbnb as Homes and Experience Hosts. Participants receive localised online and offline training, starting with a two-day bootcamp.
There are four core modules that all TEs take part in, covering topics such as an Introduction to Airbnb and the opportunities the platform can offer, as well as trust and confidence on the platform including the review system. Sessions are immersive and include first-hand exposure to the platform itself, as well as modules focussing on storytelling and encouraging hosts to explore their personal journey.
On the first day, the 38 attendees split into groups and travelled to different Airbnb Experiences across the city. Each TE participated in an Experience on Airbnb, hosted by a local. The immersive workshops ranged from a delicious Cape Malay cooking experience, with host Fayrouza, to a pulse-raising African Drumming Experience with musician Shafiek. The visits also gave the TEs the opportunity to engage with the review process – a key aspect of the Airbnb platform designed to build trust and confidence.
The group finished off the evening with a dinner at a restaurant in the city, where the TEs connected over food, sharing and reflecting on their day and learnings. The TEs then retired for the night at their respective listings on Airbnb, dotted across the city. For many attendees, this was the first time they had engaged with the Airbnb platform and for some, the first time engaging with the tourism sector as a guest.
On day two, TEs were treated to an inspiring talk and Q&A session with successful Experience Host Fayruza, whose Cape Malay cooking experience some had tested on the previous day. She spoke about her journey to becoming a host and how she consistently delivers five-star Experiences.
Fayruza, a single mother who lives in the Bo-Kaap, turned to Experiences on Airbnb a little over two years ago when a downturn in her health meant she could no longer work full-time. Today, she has over 213 5-star reviews and has made her three Experiences into a full-time business, allowing her to support her family.
"It was truly amazing welcoming the young entrepreneurs into my home and sharing my story with them," said Fayruza. "They were excited, engaging and very eager to learn the ropes, and I got the sense that they couldn't wait to get started on their own journey. I look forward to seeing many more successful experiences in our Mother City showcasing true ubuntu."
For Airbnb staff, the atmosphere in the room was infectious, with spontaneous song and dance and plenty of ideas sparked and shared. Training for the participants in the Western Cape will continue online via EduMe, an online platform designed for users in emerging markets.
Zahir Abrahams, a Tourism Entrepreneur from Bo-Kaap said:
"What I enjoyed was all of the different energies in the room. It showed me that there are many ideas that can be turned into a business and that the 'little man' can be an entrepreneur too. What I took home was less about the information (which was great by the way) but more so about the empowerment. I was familiar with Experiences on Airbnb before this and imagined it would be great if I could do it too, but I always had the feeling that I'd be inadequate somehow. Now I feel like it's totally attainable and I'm almost ready to publish – or attempt to at least – my own Experience."
Partner organisation ABCD Concepts is led by Buntu Matole and Ayanda Cuba, and provides locals and international guests with the opportunity to be immersed in the cultural and social life of Khayelitsha, a township in the Western Cape.
ABCD said:
"Having our company ABCD Concepts be community partner with the Africa Academy is one of our highlights for the year. We have always worked at getting some of our peers to dream beyond their circumstances and through the Academy we were able to not only introduce people to the platform, but to walk with them on their journey. For those that took this opportunity and made the most of it, their lives will never be the same."
The Africa Academy previously partnered with Africa!Ignite to take the innovative programme across Durban in the KwaZulu-Natal province. You can read more here.