Airbnb Africa Host Spotlight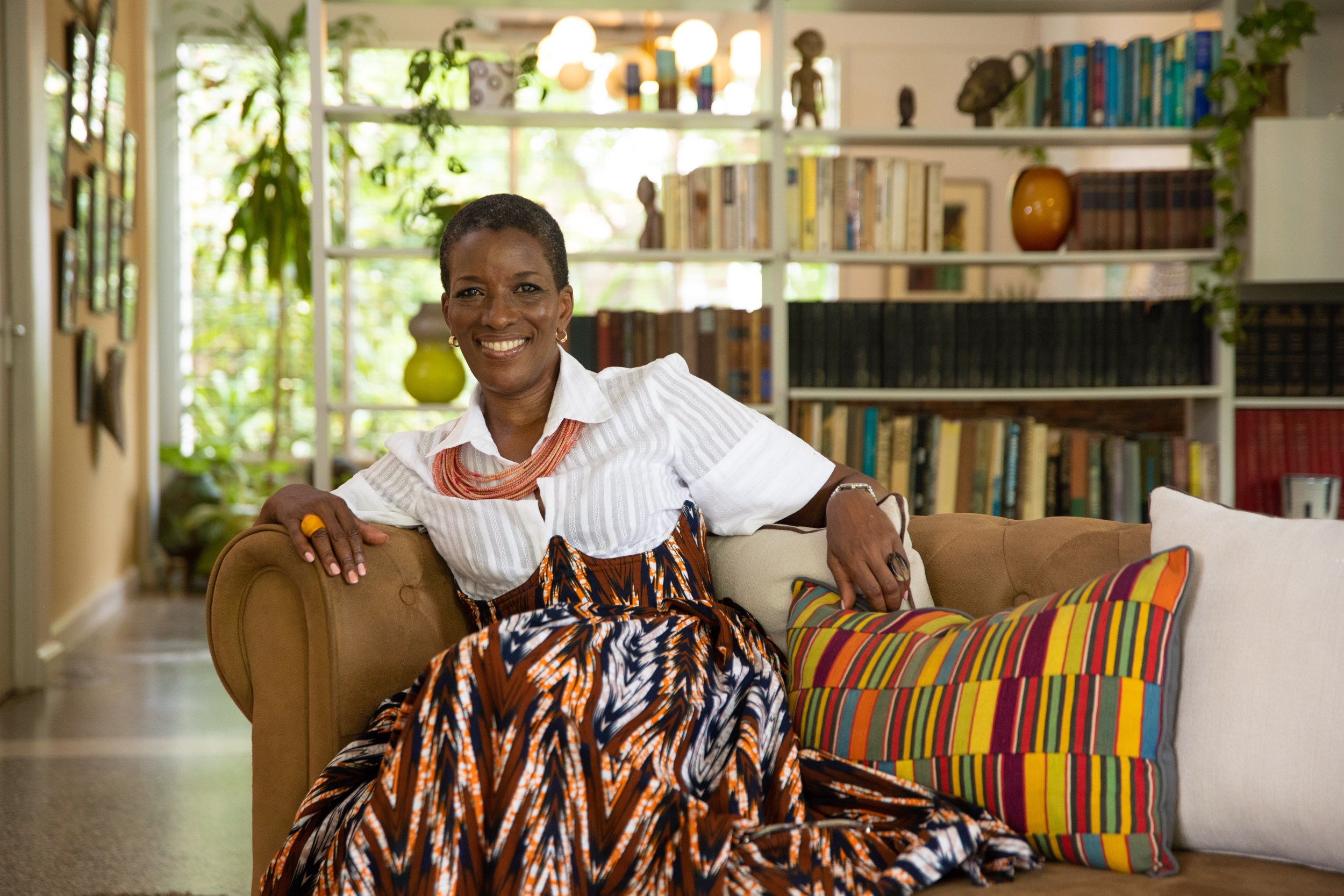 The African continent's most welcoming, most innovative and most creative Airbnb Hosts were recognised at the first annual Airbnb Africa Host Spotlight event, which took place on the eve of the Airbnb Africa Travel Summit in Johannesburg on 23 October 2023.
The Africa Host Spotlight seeks to celebrate the diversity of Hosts on the continent and recognise exceptional Hosts for the hospitality they offer guests, as well as their contribution to growing tourism in the communities in which they host.
The eight winners were selected by a team of judges including Jue Murugu, an Airbnb Host Advisory Board member and Host Leader from Kenya, Cape Town Host Leader, Loma Vosloo-Van Zyl and Velma Corcoran, Airbnb's Regional Lead for Middle East and Africa.
Meet the winners of the Airbnb Africa Host Spotlight 2023 below.
Design Stay Spotlight Winner
Recognising Hosts who offer stand out homes with iconic architecture and interiors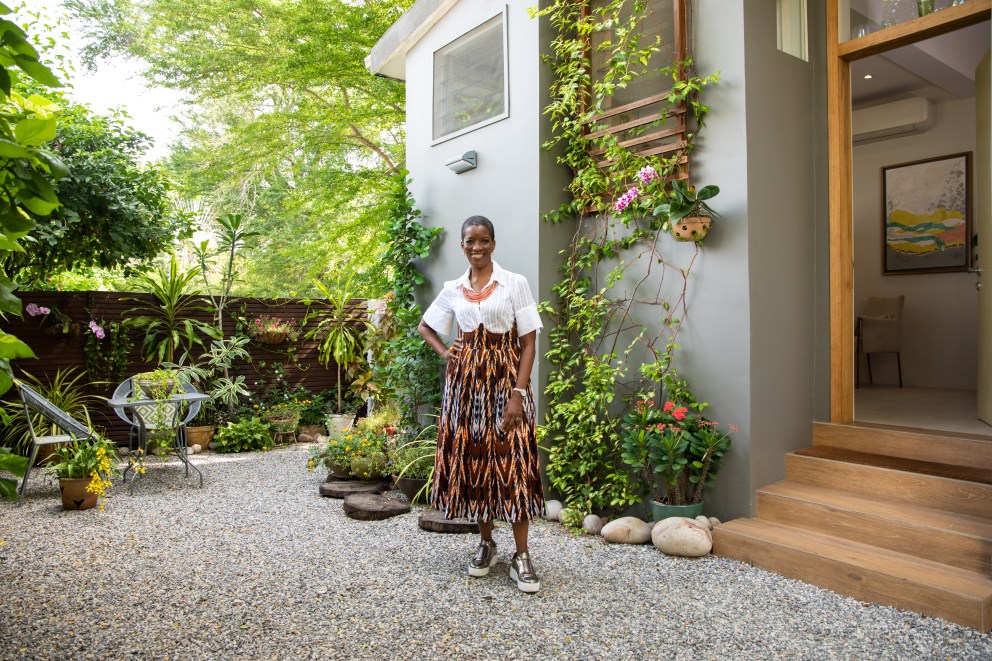 Nana, Accra, Ghana
Nana's home was built in 1965 and with many homes of that time having been bought up by developers and demolished to make way for high rise condos, it is one of the few well-maintained homes of the mid-century modern period in Accra. Nana remembers visiting the building site, at the age of 5 when the home was being built by her parents. So when it was passed on to her and her brother, she renovated it with a commitment to keeping and improving original features such as the terrazzo floors and the tropical glass louver windows. She also upcycled pieces like the 70's era wooden furniture.
Using local artisans and local material, Nana converted two rooms into Airbnb listings, including the studio that was formerly a storeroom. "Creativity is an intrinsic part of my DNA," says Nana who has been a Superhost for 8 years – the length of time she has been hosting. When describing what inspires her she says:
"I am inspired by nature, by balance, simplicity and harmony; by the effect that colour has on emotion and mood; by the juxtaposition of color, patterns and natural materials and textures. I am drawn to spaces that have an indoor/outdoor aesthetic, where the outdoors feels like part of the internal space. I love the richness of our Ghanaian pageantry and West African fabrics from Ghana, Mali, Guinea, Senegal and Nigeria. Functional design, good execution and attention to detail is also inspiring to me."
Nana, who is a realtor with interior design skills, got the idea of hosting on Airbnb from her son, Henry. She thought it would be the perfect way to give visitors to Ghana a unique experience while earning a little bit of extra income. A self-confessed "global nomad" and informed by her years of following her diplomatic parents around the world, Nana felt she had a good sense of recognising guests' needs and preferences. Her love of great design, art and discovering new cultures has clearly helped too! She has hosted many guests from every continent including numerous solo, female travellers, some of whom have not visited Africa before. She goes out of her way to ensure they feel safe and comfortable, while respecting their privacy in a home away from home. One guest said in her review: "Nana's place is for everyone but I highly recommend it for solo travellers. It felt just like home."
Guests typically comment on the beautiful, functional and intentional design of the space, the sense of comfort, the efficient use of space and the serenity of being surrounded by nature. According to her guests, Nana is " a kind soul who served as the perfect ambassador to Accra." She has created "a gem", "a haven" and "a small oasis in the heart of Accra".
Private Room Spotlight Winner
Recognising Hosts who are proud to open up their own home to guests
Tania & Fabrizio, La Gaulette, Mauritius
Tania and Fabrizio have carved out a picturesque life for themselves in La Gaulette, on the west coast of the island nation of Mauritius. Their home, in the sleepy fishing village, is so close to the coast they like to say they keep their "feet in the water." Tania is a poet and meditation teacher, and Fabrizio teaches somatic practices. The two lead retreats and workshops together.
And they are world travelers, through and through. "I have been traveling around the world since the age of four and have had more homes than years to my life," says Tania, who was born in South Africa to parents from Mauritius and Germany. Fabrizio was born in Italy, and between them, the couple speak at least five languages.
In 2016, soon after the couple got together and moved into their place, they transformed their spare guest room into an Airbnb space. "We live in a very sleepy town, which is great for lifestyle but tough for work if you are two creatives," Tania says.
"I really wanted to share an authentic version of Mauritius instead of the fake, greenwashing, corporate five-star hotels my beloved island is unfortunately famous for."
Their spare room comes with a small kitchenette and a separate entrance, offering guests privacy, but Tania and Fabrizio love befriending their guests and like to offer small touches like stamped postcards. The couple invite their guests to take classes in meditation and movement practices, as well as sign up for massage sessions, creative writing lessons, and tailormade retreats. "We thought our home could offer a moment of wellness for people who stay here," Tania adds.
Guest after guest has fallen in love with the place and the Hosts. "Here we are, far from the resorts, a small cocoon with a Zen atmosphere in a neighborhood allowing you to immerse yourself in the life of the inhabitants," one guest wrote in her Airbnb review. "The great kindness and generosity of Tania and Fabrizio has really marked our trip."
Their guests write of kindnesses such as invitations to picnic dinners, or somatic lessons that Fabrizio taught one guest who had fallen off a waterfall on the day before his arrival. As one man put it succinctly, "That's how AirBnb should be like!"
Between 2017 and 2022, Tania and Fabrizio took four years off from Hosting to travel and live in Italy, but when they settled back in La Gaulette with their two rescue dogs, they opened their home to Airbnb guests again. They have earned Superhost status for their hospitality.
"We try to really be there for our guests as human beings, not as clients," Tania says.
New Host Spotlight Winner
Recognising new Hosts, starting 2023, who have gone above and beyond to ensure guests have an amazing stay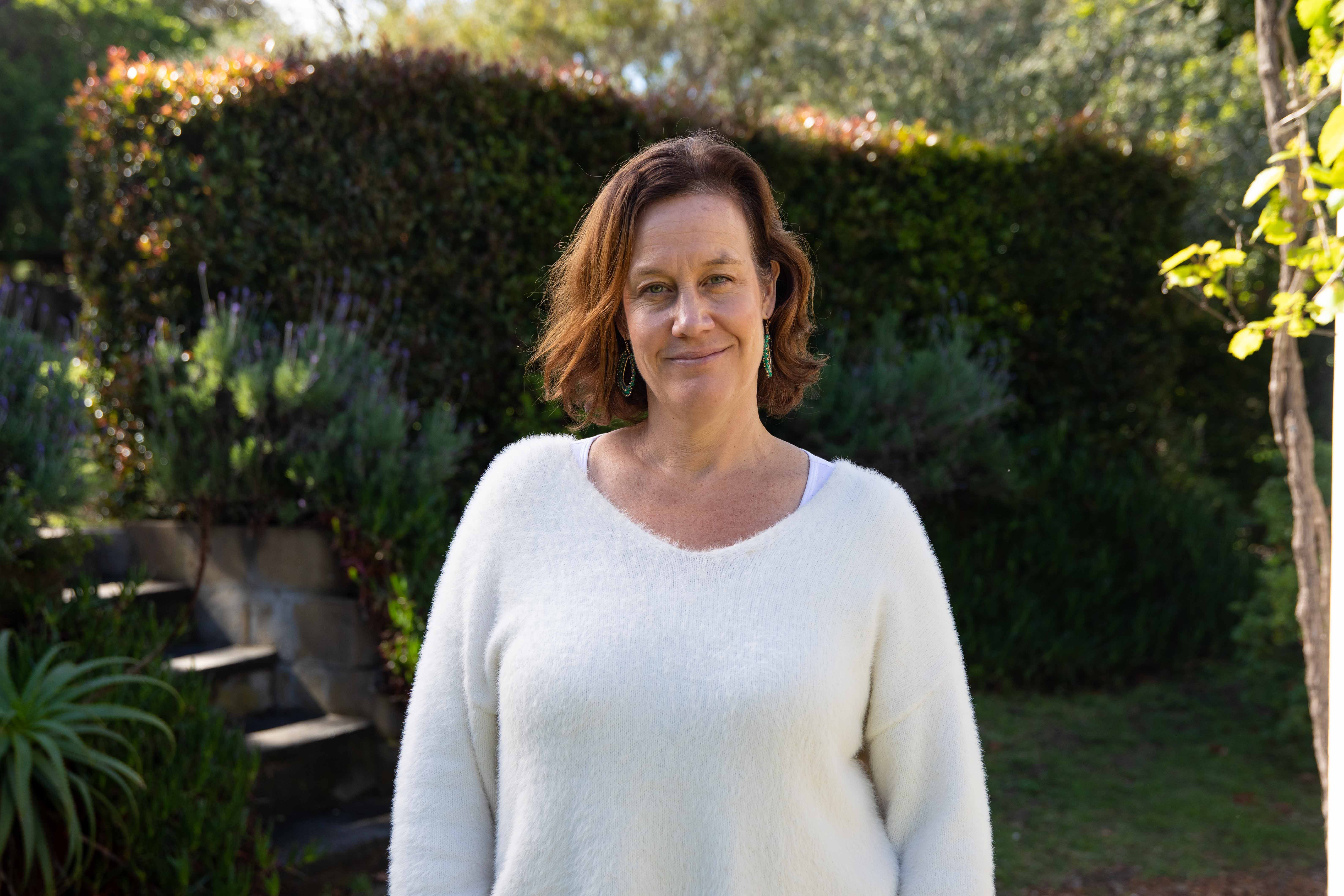 Lindi, Noordhoek, South Africa
Lindi and her family live on a five-acre urban farm in Noordhoek, just south of Cape Town, South Africa. There they raise five horses, a pack of dogs, and a few pigs, and tend a large vegetable garden.
Over the past five years, Lindi — who owns Cafe Roux restaurant in Noordhoek — has occasionally listed her farmhouse on Airbnb when the family traveled. The property also has a standalone cottage, which she was renting to long-term tenants.
In 2023, however, Lindi decided to transform the guesthouse into a year-round Airbnb space. "I saw the shift in travel post-COVID and the demand for places for young families to stay in Noordhoek," she says.
"Being in the hospitality industry, playing the role of host is in my blood and what I do on a daily basis."
Her cottage has indeed attracted families with young children, who particularly appreciate the trampoline, the animals, and the sports field. "What a beautiful little slice of paradise!" one guest wrote in her Airbnb review. "Lindi was a wonderful Host and made sure we had everything we needed. Waking up to horses outside our window was the cherry on the top!"
In May 2023, several months after she opened bookings in the cottage, Lindi installed a wood-fired hot tub to attract guests as the temperatures cooled. "My occupancy rates during winter have blown me away," she says. Local couples in search of a romantic weekend getaway have particularly responded to the new addition.
Earning Superhost status has encouraged Lindi to keep adding. She has reopened bookings for the farmhouse as well as the cottage. Recognizing how much children enjoyed meeting her animals, the Host recently moved her pigs closer to the cottage, and she has purchased dwarf goats and dwarf bunnies to create a sort of petting zoo.
Among her guests have been an American family of six who travel the world, documenting their experiences on their YouTube channel. "You meet such interesting people who are in such amazing life adventures!" Lindi says.
Sustainable Host Spotlight Winner
Recognising hosts who have taken the time to create an environmentally friendly listing and implemented steps to educate guests
Jane, Timau, Kenya
Jane hosts a cottage on a farm with views of Mount Kenya. But hosting wasn't her initial goal.
"The farm and the cottage built on it were initially a personal project for Jane and her husband Christian to promote sustainable land management and natural resource use efficiently within the neighboring communities," the longtime conservationists explain.
Jane wanted a way to broaden the impact of the project, and that's where hosting came in.
"I started hosting to showcase within a wider community how a home can be designed and built to minimize its impact on the environment, as well as show how degraded land can be rehabilitated."
The solar-powered, rainwater-harvesting cottage was designed and built to fit within the existing trees, using timber only from commercial forest plantations. Jane's project has also planted tens of thousands of plants in the area around the cottage, in part to stop soil erosion, and installed 140 beehives to promote pollination.
Now a Superhost — and a recipient of Airbnb's Sustainable Host Spotlight — Jane makes sure that every guest learns about all those efforts and more, both from a staff member and from an extensive fact sheet. Her greatest satisfaction as a host is knowing that the home has inspired people to make changes of their own. "At times guests inform us that they may replicate some of the concepts implemented at the cottage," she says. "This is quite rewarding."
Academy Spotlight Winner
Recognising an exceptional host who has graduated from the Airbnb Entrepreneurship Academy, who demonstrates a deep commitment to positively impacting their community and spreading the benefits of tourism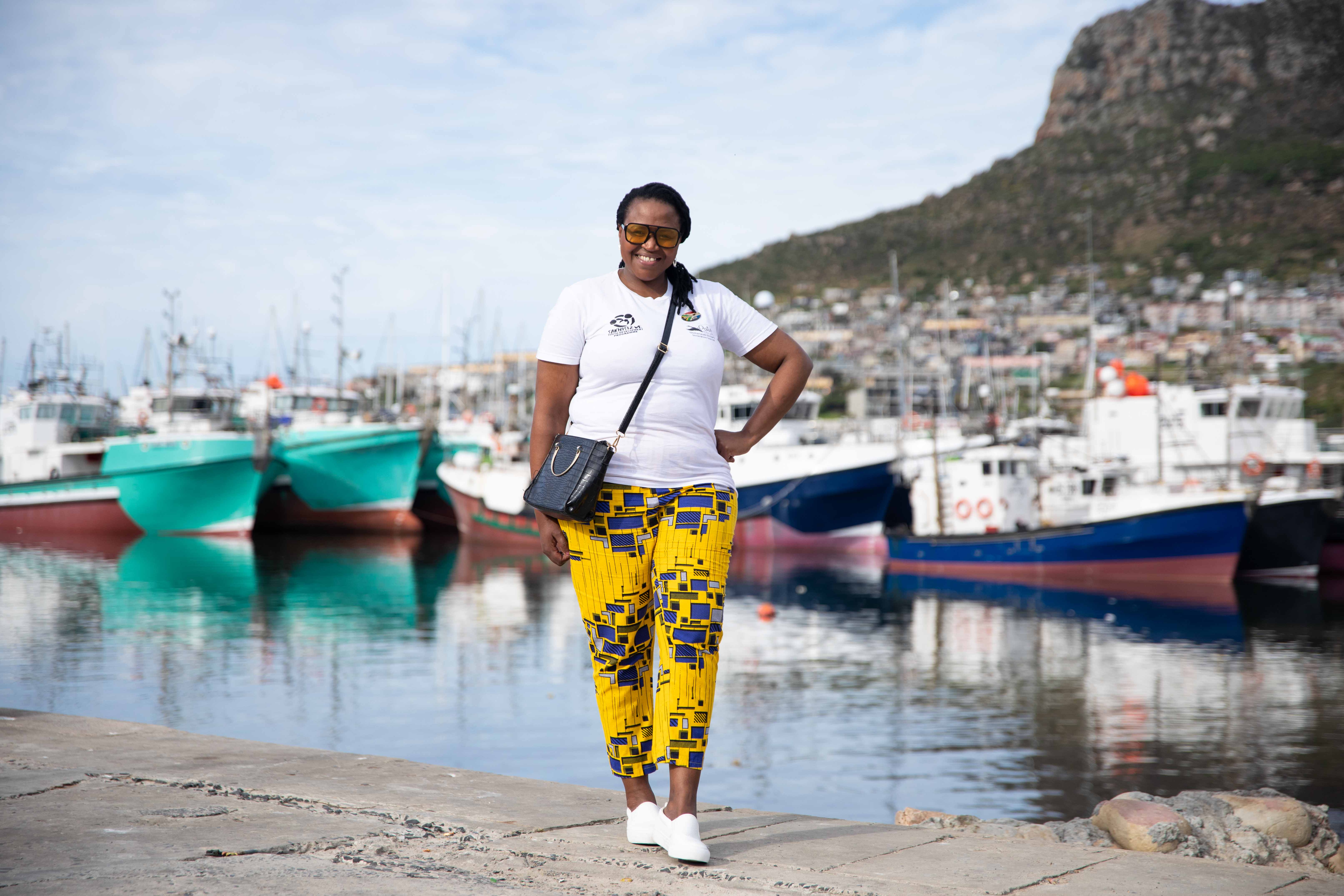 Mhinti, Hout Bay, South Africa
In between her work running Sakhisizwe Youth Development Project, studying for a degree in community development, and raising three children, Mhinti founded a company to introduce travelers to the Cape Town township where she lives.
Since 2007, Mhinti has worked in after-school programs for youth in Imizamo Yethu. In fact, she founded the Sakhisizwe Youth Development Project in order to specifically serve older students.
In 2016, Mhinti joined with two other women to create Impilo Yethu Home Stays, a social-impact tourism company that arranged overnight stays with mothers in the community. "Impilo Yethu" means "our life" in the Xhosa language. The Impilo Yethu founders looked into the possibility of booking their stays through Airbnb, which is how she learned about the first South African Airbnb Entrepreneurship Academy being held in 2017. "I needed to learn more about the platform and how to use it so that I could assist the mothers," she says.
After graduating from the academy, Mhinti helped Mama Miriam, one of the hosts, list her spare rooms on Airbnb. However, she decided that she would start Hosting Airbnb Experiences in Imizamo Yethu.
After five years, Mhinti now offers five Experiences that bring guests into the township and surrounding natural areas for walks, bike tours, cooking classes, and meals. Close to 300 people have left glowing reviews of the Experiences on Airbnb.
"Mhinti and her cohost Lihle were outstanding hosts!" one guest wrote. "I loved every minute of this experience. The day was fabulous and packed! Every activity was purposeful and meaningful. I enjoyed strolling through the township, attending the gospel worship service, the trip to seal island, the stop at the fish and chips restaurant, and the e-bike ride on the way to Chapman's Peak."
"It is clear that Mhinti is very loved in the community, and you will be in very good hands to walk about and learn more about the community from her," another commented.
"I'm authentic and offer something unique, not only for myself but for my co-hosts and my community."
She now employs several co-hosts who help her lead tours, and Mama Miriam often cooks for the Experiences.
Mhinti has used Airbnb Experiences to bring income into the community and build cross-cultural understanding. The computer she uses to book Airbnb stays and Experiences on available for young people at her after-school to use as well. And she donates a portion of the earnings from some Experience earnings back to the community.
That is why Mhinti is the winner of Airbnb's Academy Spotlight, which recognizes an exceptional host who has graduated from the Airbnb Entrepreneurship Academy and who demonstrates a deep commitment to positively impacting their community and spreading the benefits of tourism.
Rural Stay Spotlight Winner
Recognising Hosts who showcase the best of Africa's rural areas & countryside
Martinette, Laingsburg, South Africa
More than a decade ago, Martinette and her husband moved with their three children to the Zuikerboschfontein Farm, at the base of the Swartberg Mountains in South Africa. Their land is located on the semi-arid veld in a region known as the Karoo. After settling in on their homestead, they raised sheep and had their fourth child. Martinette started a soap-making company that transformed their leftover beef and sheep fat into sweet-smelling natural soaps.
However, almost a decade of drought reduced their sheep herds, and several years ago Martinette's husband was diagnosed with a terminal illness. "We needed an income," she says. So she decided to make the most of a resource they had plenty of: space.
Approximately a year before her husband died, the couple began renovating five worker's cottages on their expansive property. They furnished the flat-roofed structures simply, echoing the stark beauty of their surroundings. Martinette installed high-speed internet on the property and rented out most of the cottages to long-term tenants, many of them worked remotely during COVID. She reserved one cottage to Host Airbnb guests in.
"I love to provide a space for guests to come to, where they are enveloped by silence, night skies lit up by an incredible display of stars, and vast open spaces."
Airbnb guests from all over now come to this remote landscape. "A stunning, pristine, and tranquil cottage situated in the beautiful Karoo wilderness," one guest wrote in his Airbnb review. "A perfect place for rest and solitude." Many spend their days hiking and biking in the surrounding area. On hot days, they cool off in the plunge pool Martinette and her husband constructed on the property.
"We arrived at night and did not see our surroundings until the next morning, but we were blown away by the beauty and serenity," another wrote. "My husband is a very keen birder and he was in heaven. It was difficult to have a decent conversation without the binoculars' interruption."
The family have earned Superhost status, and dozens of five-star reviews, over the past three years. Martinette and her four children still make soap that they sell in stores across South Africa, as well as to Airbnb guests. When he's home, her eldest son will bake bread for guests if they request it in advance, and her daughter sells them bags of ice or firewood.
"We offer guests respite from the madness of urban existence and the din of everyday life, where they can just enjoy nature and silence," she says. "The Karoo offers a unique experience — a soul-searching experience — in South Africa."
Due to the earthquake Morocco experienced in September 2023, Airbnb was unable to travel to the country to photograph and film the two winners below. We will be travelling to document the Hosts and their listings before the end of the year.
Host of the Year Spotlight Winner
Recognising Hosts who have gone above and beyond to ensure guests have an amazing stay or experience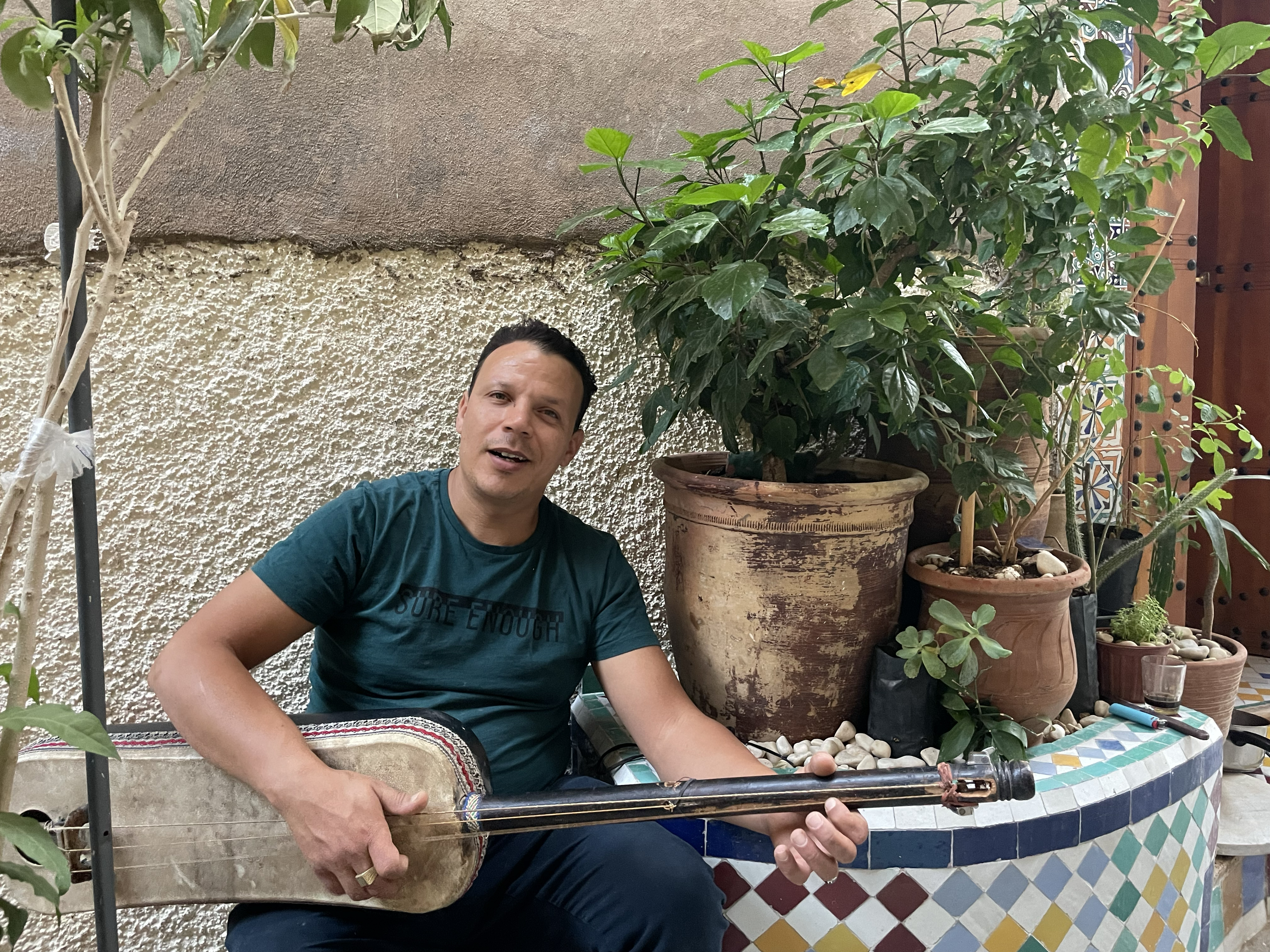 Mohamed, Fez, Morocco
"Conversation is so beautiful," says Mohamed, a plaster sculptor and Superhost in Fez, Morocco. "It brings people closer and helps them understand each other better." His genuine love of connecting with new people face-to-face is part of what earned him Airbnb's Host of the Year Spotlight.
Another part is national pride. "I am from Morocco, which is well known as a country with a strong sense of hospitality," Mohamed says. "At the same time, we are covered with a negative image due to travel scams. What a shame!"
He's on a mission to counteract that impression — and to give visitors a richer sense of his country. "I can show them authentic Moroccan hospitality, give travel advice, and offer services at a reasonable price," he says. "Showing travelers our traditions, values, and culture is important. I love my country and wish for more people to know about the beauty of it."
One way Mohamed fulfills that wish is by hosting popular Airbnb Experiences, sharing the intricacies and delights of Moroccan cuisine and traditional plaster carving. He also hosts a guesthouse, which has been his family house for generations, in northern Fez.
"We treat everyone who stays with us as family. Our guests have full access to the kitchen and terraces, just like in their own house … We invite them to join the family gathering or celebration party if they stay with us for a long period of time, to show them even more about real Moroccan life. We are all living together in the house like a family; we genuinely share food, spend time chatting together, play and enjoy music."
Unique Stay Spotlight Winner
Recognising Hosts who have a unique and amazingly distinctive home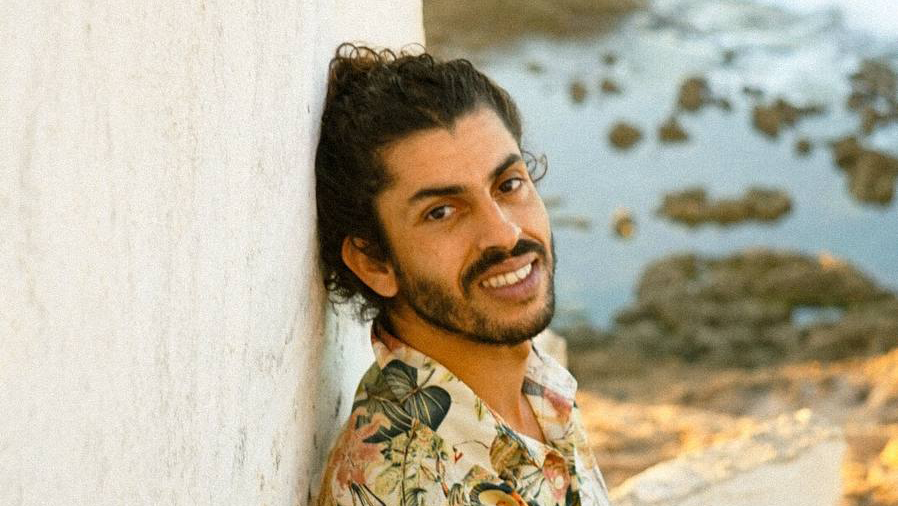 Lachen, Tamri, Morocco
"I was born in a Berber village," says Lahcen, "and I believe in simplicity and hospitality." Both of those qualities pervade his secluded fisherman's hut, a few steps from the Atlantic on the coast of Morocco. While the seascape is as stunning as you might expect, it's the stories that make the place special. "What truly sets us apart is the cabin's rich history," Lahcen says. "It's a cherished legacy from my grandfather, brimming with stories, memories, and souvenirs."
Guests know from the start that they've found something special. "We turned off the road into the desert," one says, "and were picked up by Lahcen on a donkey to bring our things to the house. When we arrived at the house, we were made speechless by the closeness to the ocean and the sound of the waves that accompanied us into the night."
Aside from all the awe and inspiration, guests report having a really good time. "It felt like hanging out with friends more than staying at an Airbnb," one guest says. Another adds, "You can have your own private space or spend time with Lahcen and Hanin for some funny and interesting conversations. They are welcoming and really nice guys. Lahcen is a great cook as well!"
A longtime Superhost — and now a Unique Stay Spotlight recipient — Lahcen treasures the connections he's made with guests over the years.
"Engaging in conversations, sharing meals, and witnessing the joy our space brings to our guests is incredibly rewarding for us."
That sense of kinship isn't just a feeling for Mohamed. It's a responsibility. One of his most memorable hosting moments involved a family of German guests who had to fly home suddenly for medical reasons. Unfortunately, they were visiting Tangier — four hours away by train — at the time. "We got their permission," Mohamed recalls, "immediately broke into their room, and packed all the stuff. We bought the earliest train ticket to Tangier to deliver the luggage. When we met the family in the hospital, although we didn't say anything, we felt the gratitude in their eyes."