Airbnb and County of Kauai Announce City Portal Partnership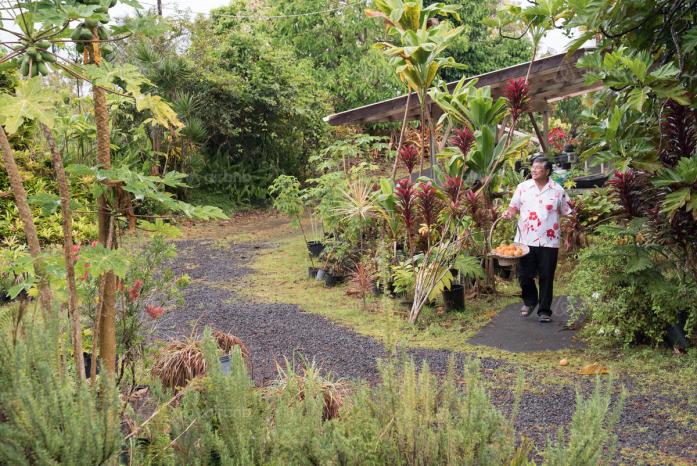 Airbnb today announced that the County of Kauai is a new City Portal partner. Airbnb's City Portal is a first-of-its-kind solution that provides governments and tourism organizations with tools, insights and access to the Airbnb community.
"We are committed to collaborating with the County to help usher in the safe return of travel and to ensure that short-term rentals can be an important avenue for restoring economic growth," said Matt Middlebrook, Regional Policy Lead, Airbnb. "City Portal gives the County of Kauai the tools it needs to implement its local short-term rental laws and get insights to better understand how home sharing supports the local economy and residents." 
Specifically, City Portal includes:
Industry-first compliance tools to help governments develop and manage fair short-term rental policies and regulations

In accordance with Kauai's laws, County officials can utilize City Portal to view Airbnb listings within its registration system and take action if needed.

City Portal dashboard with local and global Airbnb data insights into short-term rental market characteristics
Central location for resources such as the Airbnb Neighborhood Support hotline and Law Enforcement portal

An official who needs to reach our law enforcement support team because of a safety incident can more easily find the applicable tool via the portal. 

Direct access via City Portal to an Airbnb team member, providing one-to-one support with the Portal or issues that arise locally
"The City Portal gives our inspectors the data and tools needed to manage and enforce our short-term rental rules effectively, and ultimately maintain a well-balanced short-term rental industry in Kauai."  

Kauai Mayor Derek S.K. Kawakami
Last year Mayor Derek S. K. Kawakami and Airbnb announced the signing of a Memorandum of Understanding to help the County of Kauai enforce its short-term rental laws. Under the agreement, hosts without a valid Tax Map Key (TMK) number will be removed from the Airbnb platform upon notice from the County of Kauai. City Portal will help Airbnb and the County of Kauai ensure efficient and effective enforcement on an ongoing basis as outlined in the agreement.
"The City Portal is a game-changer. We've been working with Airbnb for quite some time and we very much appreciate these new resources," said Ka`āina Hull, Director of Planning, County of Kauai. "The tools allow us to work together to increase transparency and enforcement in Kauai."
As outlined in the MOU, hosts on Airbnb will be required to input a TMK number on listing pages in order to appear on Airbnb's platform. Every month Airbnb will share a report with the County Department of Planning that includes the URL for each listing and the corresponding host-provided TMK number. The County will use this monthly report to verify the TMK numbers. Hosts that fail to provide a TMK or input an invalid TMK will be removed from the platform and only allowed to re-list once they provide a valid number.
Airbnb will continue to scale and evolve the City Portal product as we hear feedback from our partners.
As local governments and tourism organizations around the world deal with the economic fallout and lost tourism tax revenues from the current COVID-19 pandemic, Airbnb sees the City Portal as a major step toward helping responsible travel boost their recovery and help provide a source of needed income for everyday people. We look forward to working with our pilot partners and future governments and tourism organizations to improve the product and further expand its benefits.
Forward-Looking Statements
This press release contains forward-looking statements within the meaning of the Private Securities Litigation Reform Act of 1995. All statements other than statements of historical facts contained in this press release are forward-looking statements. You should not rely upon forward-looking statements as predictions of future events. We have based the forward-looking statements contained in this press release primarily on our current expectations, and we cannot guarantee that the future results, levels of activity, performance, or events and circumstances reflected in the forward-looking statements will be achieved or occur at all. The outcome of the events described in these forward-looking statements is subject to risks, uncertainties, and other factors described in the section titled "Risk Factors" and elsewhere in our prospectus filed with the Securities and Exchange Commission (SEC) on December 11, 2020 pursuant to Rule 424(b) under the Securities Act of 1933, as amended, and our other filings with the SEC. New risks and uncertainties emerge from time to time, and it is not possible for us to predict all risks and uncertainties that could have an impact on the forward-looking statements contained in this press release. The forward-looking statements made in this press release relate only to events as of the date on which the statements are made. We undertake no obligation to update any forward-looking statements made in this press release to reflect events or circumstances after the date of this press release or to reflect new information or the occurrence of unanticipated events, except as required by law.