Airbnb and the Guilin Municipal Government Tourism Development Committee successfully held the "Culture, Tourism & Rural Revival" press conference and launch ceremony in the village of Jinjiang, Multinational Autonomous County of Longsheng, Guilin this week.

During the conference, both parties shared the results of Airbnb's Guilin Rural Empowerment Project, which covers more than 100 people from 38 households in the entire village, while announcing that six rural home listings redesigned and revamped through this project have been officially launched on the Airbnb platform. This event was attended by Vice-Chairman of Chinese People's Political Consultative Conference Guilin Committee Zheng Yi, Director General of Guilin Municipal Government Tourism Development Committee Luo Jianzhang, Airbnb China President Tao Peng, representatives of the local village, project staff stationed in the village, designers participating in this project as well as experts and scholars.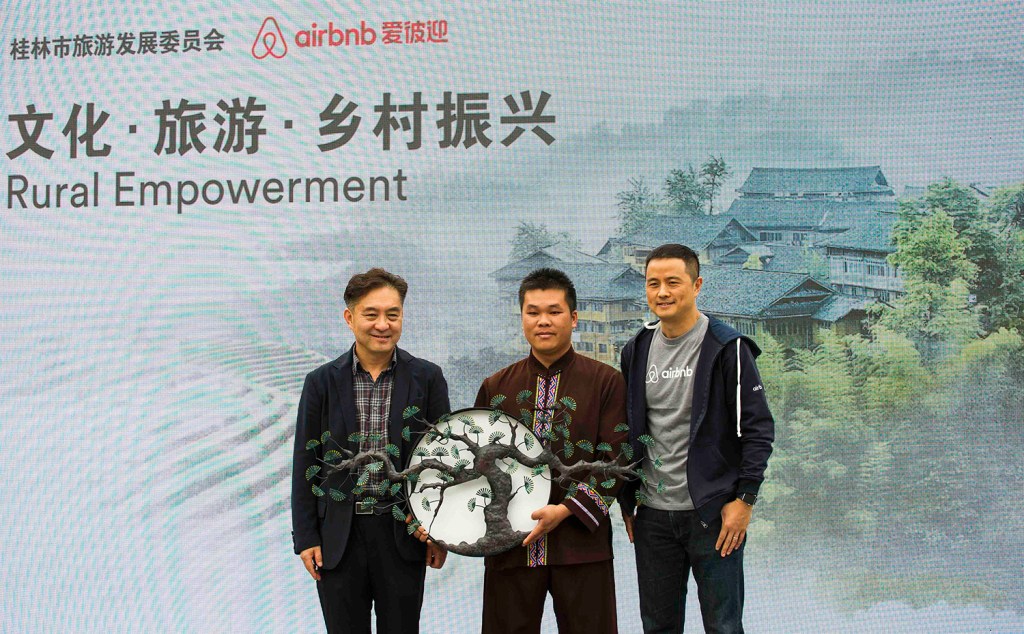 "Various nationalities and autonomous counties in Guilin have been actively exploring ways to forge closer integration between tourism and rural empowerment, through leveraging the benefits of tourism to alleviate poverty. We are happy to share that we have achieved significant results in recent years by integrating ecology, tourism and promoting diverse ethnic cultures", said Zheng Yi, Vice-Chairman of Chinese People's Political Consultative Conference Guilin Committee.

In 2017, the tourism industry in Longsheng County directly employed 25,000 people, while as many as 50,000 people were indirectly employed. As such, more than 45 percent of locals living below the poverty belt were able to enjoy the dividends of rural tourism. "Our collaboration with Airbnb in the Guilin Rural Empowerment Project has allowed many locals to see the value that home sharing has in driving the development of the tourism industry, as well as in helping lift people out of poverty. It also provides a useful example for promoting this model to more areas in future," continued Zheng Yi.
Promoting Design-led Revitalization and Empowerment

In October 2017, Airbnb and the Guilin Municipal Government Tourism Development Committee signed a strategic partnership agreement to promote rural empowerment. Focused on the rural village of Jinjiang at the national 4A-level Longji Terraced Fields, the one-year project saw globally renowned designers come on board to redesign local, traditional stilt-style homes to create functional home stays with unique cultural features. This partnership aims to explore how Airbnb-style home sharing can support low-income families by helping local villagers increase their income through home sharing as a key source of revenue.
As a leading company in the global sharing economy, Airbnb believes in leveraging our global networks, advanced tourism development ideas and abundant implementation experiences all over the world to actively support the rural revitalization  strategy of the Chinese government and explore new innovative models for rural empowerment through tourism.

We look forward to building our continued partnership with the Guilin Municipal Government to drive the full-scale development of the service industry, tourism sector and overall economy, while protecting local traditional culture. By doing so, we hope to boost the promotion of tourist destinations throughout Guilin.

Tao Peng, President of Airbnb China
The village of Jinjiang boasts beautiful untouched surroundings, vibrant local traditions, and well-preserved folk culture. Since the project began, Airbnb has actively cooperated with the local authorities to monitor its ongoing implementation. Local government agencies in Longsheng County have also kickstarted efforts to improve infrastructure and public service systems.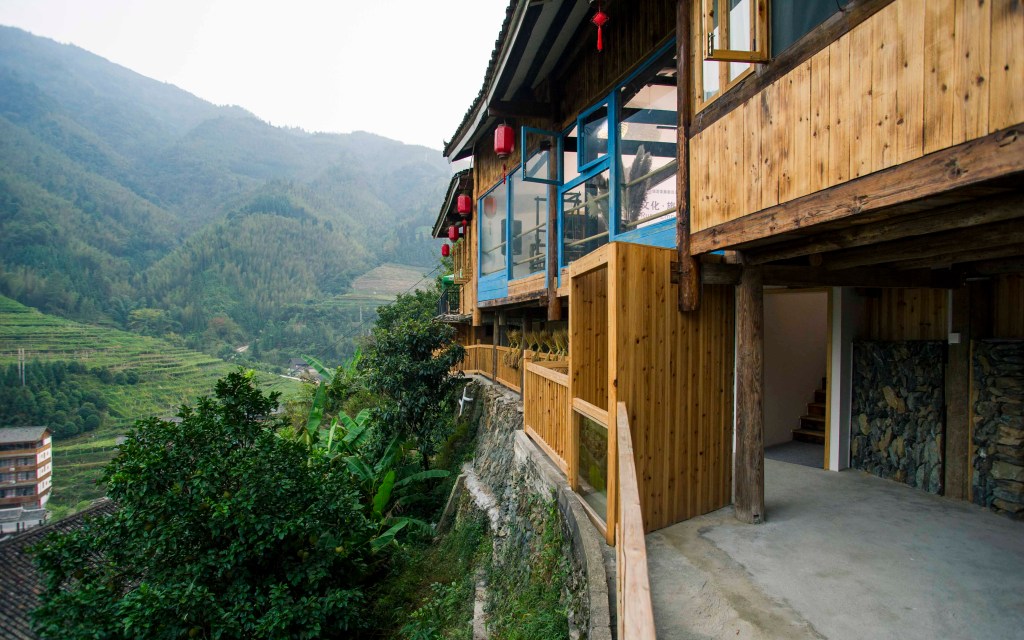 Building a Model for Sustainable Tourism

Sustainability is key to the long-term development of rural tourism. One of the goals of the Guilin Rural Empowerment Project is to equip villagers with the skills to continue this practice. Through the Host Mentorship Project, Airbnb arranged for local Guilin hosts to share more about home sharing in rural villages, and organized training sessions for young adults to learn about mobile phone software and listing management. Guilin Tourism University was also brought on board to compile easy-to-understand village home sharing tutorials for villagers.

Using the project as a case study, the Institute of Geographic Sciences and Natural Resources Research team led by Professor Xi Jianchao shared more about the Airbnb (China) Guilin Rural Empowerment Model & Research on Global Experience Sharing report during the conference.

"The Guilin Rural Tourism Empowerment Project is an exemplary case in rural revitalization. By bringing locals living below the poverty belt into Airbnb's global host community and empowering them through education, the project realizes the value of poverty alleviation through tourism from multiple angles," said Professor Xi Jianchao.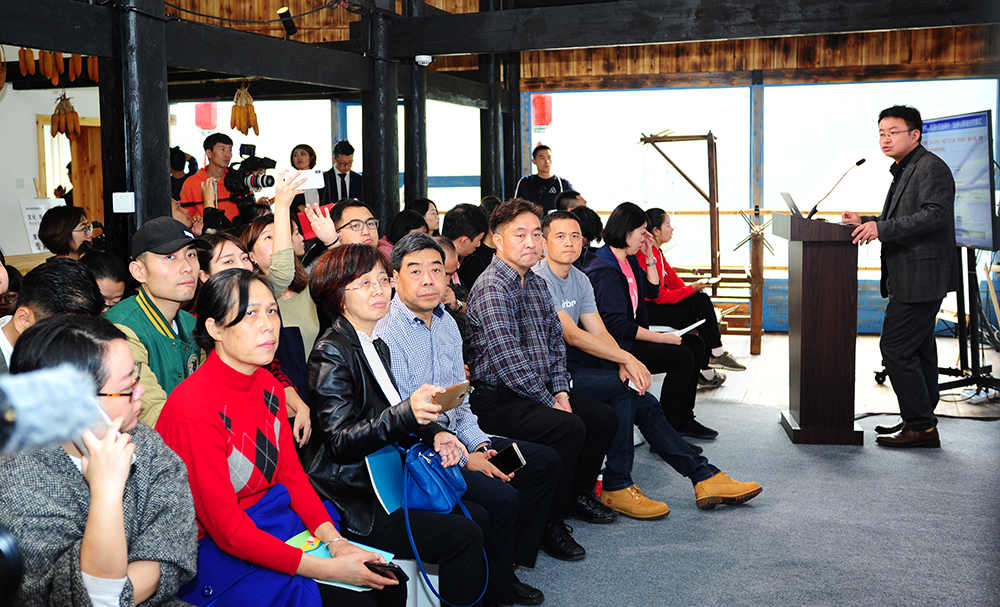 Airbnb-World Tourism Alliance Joint Report
At the press conference, Airbnb also announced findings from its joint report with the World Tourism Alliance, titled "Home Sharing Empowers Rural Revitalization in China". Based on data as of October 2018, Airbnb has seen an annual increase of 257 percent in rural listings in mainland China. Close to 1,400 rural counties, county-level cities, and remote counties in China today have Airbnb listings, where Airbnb hosts have welcomed millions of guests and earned 260 million RMB in total host income.  

"The sharing economy is a fast-growing segment in the tourism industry that has rapidly expanded from cities into rural areas," said World Tourism Alliance Secretary General Liu Shijun. "By converting existing homes into local home stays, new employment opportunities have been created for young adults and women. We believe this will go a long way to support rural revival and poverty alleviation through tourism."