Airbnb and SF Travel Partner to Support San Francisco's Tourism Economy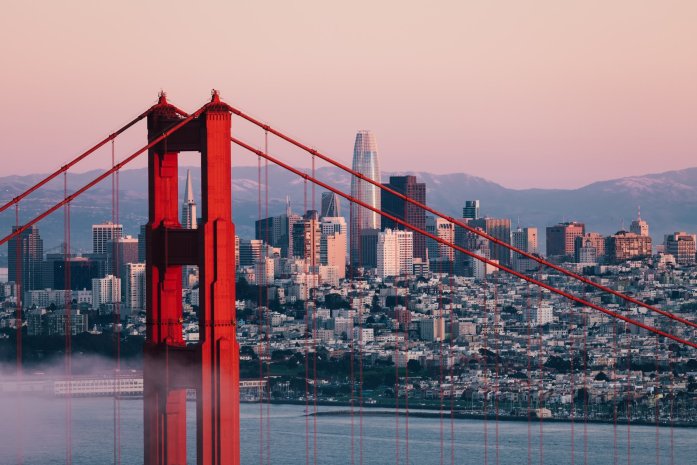 San Francisco is open to explore – that's the message of a new campaign launched today by Airbnb and SF Travel that seeks to bolster the recovery of the city's tourism industry. The campaign will target Bay Area residents and feature a landing page with a collection of nearby San Francisco Experiences and attractions people can check off their list in person or from the comfort of home. 
From celebrating the 150th birthday of Golden Gate Park to sharpening your cooking skills with the help of Airbnb Online Experiences featuring San Francisco hosts, there are countless ways to safely and responsibly explore the best that the city has to offer. The campaign is part of a new partnership between San Francisco-based Airbnb and SF Travel, the city's official destination marketing organization.
"The COVID-19 pandemic has had a disproportionate impact on the tourism industry. We want to support the return of safe and responsible travel to help the small businesses and people that rely on San Francisco's tourism industry," said Matt Middlebrook, Airbnb's Senior Policy Director. "We hope this campaign will help people rediscover the neighborhoods, sites, and people that make San Francisco unique and help bolster the local economy in the process."
Local travelers can go to here to discover San Francisco Experiences. 
While estimates from SF Travel show San Francisco's visitor volume is expected to drop for the first time in 10 years due to the pandemic, data from Airbnb shows people continue to see travel as a way to reconnect with friends and family in safe and controlled ways. The campaign seeks to tap into ongoing trends that see travelers prioritizing safer travel by discovering magic in their own backyards with local trips.
"This campaign will help amplify San Francisco Travel's efforts to encourage local visitors to venture out again and explore our city safely. It fits perfectly into our current strategy of promoting local and responsible travel now as we are reopening our city for visitors."

Joe D'Alessandro, SF Travel President and CEO
Promoting safer, responsible travel
In addition to highlighting local Experiences and attractions, the campaign will promote SF Travel's SafetyPledge which encourages people to commit to follow health and safety guidelines designed to stop the spread of COVID-19, including wearing a mask, social distancing and practicing good hygiene. 
Partnering with SF Travel is part of Airbnb's work with governments and tourism agencies to support economic growth as destinations around the world seek to recover from the impacts of the COVID-19 pandemic. By working with destination marketing organizations, nonprofits and governments to support responsible and safe travel, Airbnb is helping communities harness these economic benefits for local citizens and small businesses.
To learn more about the partnership between Airbnb and SF Travel, visit airbnb.com/d/rediscoversanfrancisco.