Airbnb Launches Campaign to Support Domestic Travel + Local Economic Growth
Airbnb today announced a pair of initiatives to support local travel and economic growth: a series of partnerships with destinations around the world, and Go Near, a new initiative to support local economies through local travel. The initiatives come as the travel industry takes initial steps to recover from the impact of the COVID-19 pandemic.
While the travel industry, including Airbnb, has been hit hard by COVID-19 and there will continue to be tremendous uncertainty, our booking data shows that travel is beginning to bounce back and new survey research has identified a series of trends that will shape travel in the weeks and months to come. The following details the steps we are taking to work with local communities and best serve hosts and guests around the world based on the trends we are seeing.
This work includes a series of partnerships with destination marketing organizations to help these organizations use the Airbnb platform to support local economic development. The effort to make the Airbnb platform available as a tool for communities is informed by historic data on how Airbnb has supported economic empowerment. For example, in 2019, Airbnb's host and guest community generated $117 billion in estimated direct economic impact across 30 countries alone, a 16 percent increase over the $100 billion our community generated in 30 markets in 2018.
Details regarding this work are included below.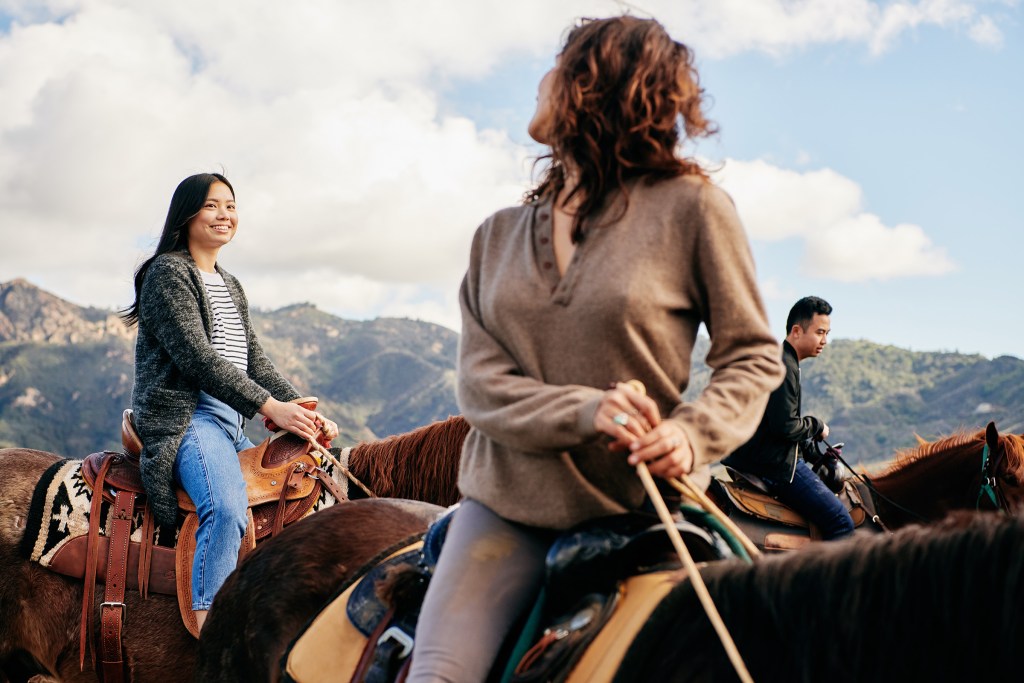 Partnering with local communities to promote travel and economic growth
We are working with governments and tourism agencies to help support responsible and safe travel that benefits local citizens and small businesses.
Today, we are unveiling a new engagement program and announcing our work with local authorities, charitable partners and tourist bodies from around the world, including with the National Park Foundation (USA) – the official nonprofit of the National Park Service – on a national marketing campaign to engage Airbnb guests with lesser-visited parks, trails and rivers near their destinations. Through other partnerships, Airbnb will share travel data and insights as well as allow these organizations to leverage our platform and channels, reaching hundreds of millions of people globally. Our partners include:
National Park Foundation, United States
Discover Puerto Rico, United States
VISIT FLORIDA, United States
Visit North Carolina, United States
Dubai Tourism & Commerce Marketing, United Arab Emirates
VisitDenmark
French Association of Rural Mayors
Hadong-gun, South Korea
Zhejiang Tourism Homestay Inn Federation, China
Guilin Bureau of Culture, Broadcasting, Television and Tourism, China
State of São Paulo, Brazil
Bermuda Tourism Authority
The Bahamas Ministry of Tourism and Aviation
Tourism KwaZulu-Natal, South Africa
Wesgro, South Africa
Destination marketing organizations looking to partner with Airbnb through this program can find more information on a new dedicated homepage that is launching today specifically for organizations that seek to partner with Airbnb.
Go Near
In a survey commissioned by Airbnb, nearly half of US respondents said they will prefer to stay within a day's drive for their first trip once lockdown restrictions lift.* Since the pandemic began, the percentage of bookings made on Airbnb within 200 miles, a round trip travelers can generally complete on one tank of gas, has grown from one-third of all bookings in February to over half in May.
Tapping into the demand for nearby trips, we are updating our app and homepage to help guests rediscover the magic in their own backyards by making it easier to book local travel, including at the last minute. This includes featuring local trip ideas and highlighting nearby getaways. We will also launch a summer email and social media campaign under the banner Go Near to promote both nearby getaways and Airbnb's recently launched Online Experiences.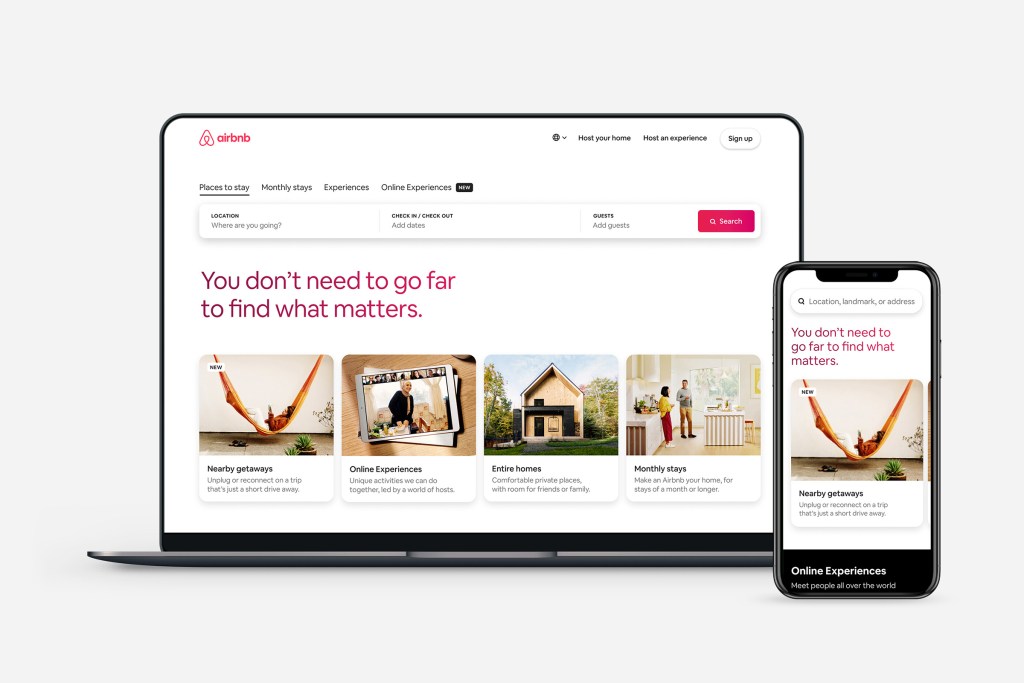 Travel in the United States has begun to recover
From May 17 to June 6, 2020, there were more nights booked for travel to Airbnb listings in the US. than during the same time period in 2019.
Airbnb Superhosts have seen particular gains. From May 17 to June 6, 55 percent of the nights booked for travel to listings in the US were with Superhosts, a 10-point increase over the same time period in 2019.
And globally, over the most recent weekend (June 5-7), we saw year-over-year growth in gross booking value (not including cancellations or alterations) for all Airbnb reservations made around the world for the first time since February.
The top 10 trending destinations in the US include:
Big Bear Lake, CA
Miramar Beach, FL
Panama City Beach, FL
Smoky Mountains
Hilton Head Island, SC
Destin, FL
Myrtle Beach, SC
Branson, MO
Palm Springs Desert, CA
Port Aransas, TX
Other US destinations that have seen strong growth in bookings include Idyllwild, CA; South Padre Island, TX; northern Wisconsin; Fredericksburg, TX; Tulsa, OK; northern Michigan; Lake Arrowhead, CA; and Burnet County, TX.
Summer travel is top of mind. The most common words in recent wish lists by Airbnb users are "beach" and "summer 2020," so clearly people are eager to hit the road. Additionally, families are making up a greater share of Airbnb guests. From May 17 to June 6, nights booked for family travel in the US (bookings that included at least one child or infant) were up more than 55 percent year-over-year from the same time period in 2019.
Airbnb will continue to follow guidance from local officials and encourage safe, responsible travel and work to ensure guests have amazing experiences. As part of that work, in April, we announced that we had engaged former US Surgeon General Dr. Vivek Murthy to help develop an industry standard-setting Enhanced Cleaning Protocol for hosts on Airbnb. This Protocol, which includes a step-by-step cleaning handbook designed for everyday hosts, is now available to hosts in the US and will be available to hosts around the world in the weeks ahead. Hosts who attest to following the program will have a specific highlight on their listing making it easy for guests to identify and book listings that follow the first overarching standardized protocol for cleaning and sanitization in the home sharing industry. In addition to Dr. Murthy, the Enhanced Cleaning Protocol has been developed in consultation with other leading experts in hospitality and medical hygiene, with tools and support to help hosts meet these standards.
*Based on a May 2020 Airbnb-commissioned survey, conducted by Morning Consult, of 2,200 adults ages 18 and over in the US.