Airbnb co-founder, CEO, and Head of Community Brian Chesky today announced a series of plans to better serve Chinese travelers, particularly millennials, who are seeking an alternative way to travel. In his remarks, Chesky unveiled Airbnb's new Chinese brand name, announced the expansion of Trips and Experiences in China and discussed Airbnb's work to strengthen its global network of more than 3 million listings in more than 190 countries around the world.
Airbnb's new brand name  in China, "Aibiying" (爱彼迎), translates as 'welcome each other with love' and reflects Airbnb's mission of belonging and bringing people together from communities and neighborhoods all around the world to reimagine how we travel. The new brand is being rolled out across the product  today and will be supported by a major marketing campaign in the coming months.
Airbnb is also bringing its latest innovation, Trips, to China with the launch of Airbnb Experiences in Shanghai. Trips is Airbnb's strategy to move beyond accommodation to offer unique and magical experiences across all areas of the trip. Trips brings together where you stay, what you do and the people you meet all into one beautifully designed product, and all powered by local people. You can learn how violins are made in Paris or hunt for truffles in the countryside around Florence, Italy.
Trips launches today in Shanghai with  authentic and unique Experiences offered by locals – from learning about dough figurines (also known as Miansu), a 4,000 year old Chinese folk art that is rarely practiced today, to going behind-the-scenes of traditional Kun Opera. Trips provides an alternative to standard tourist experiences, giving access to local culture, places and people that visitors wouldn't otherwise see or meet. It also provides a platform for local people to share their passions and interests in local cultures and community activities.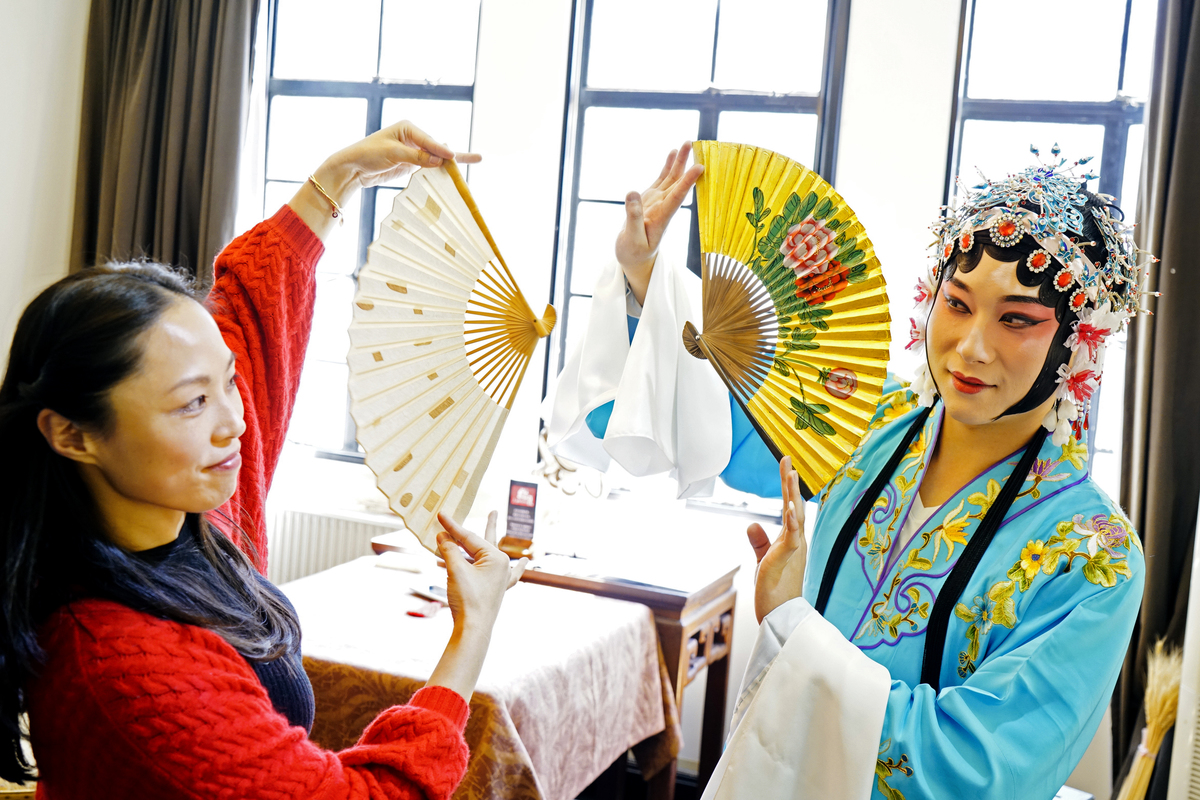 With over 3 million homes in 191 countries and more than 800 unique Experiences available to book in 20 cities around the world, growing every week, Airbnb is the one place to go for Chinese travelers looking for an innovative and unique way to experience the rest of the World. In Asia in particular, Airbnb offers the widest choice of alternative accommodation options in the most popular destinations for Chinese travelers including, Tokyo, Osaka, Taipei and South East Asia.
There's a whole new generation of Chinese travelers who want to see the world in a different way. We hope that Aibiying and our Trips product strikes a chord with them and inspires them to want to travel in a way that opens doors to new people, communities and neighborhoods across the world. I'm really excited about our future here.

Brian Chesky, CEO, co-founder and Head of Community at Airbnb
To better serve Chinese travelers, Airbnb will more than triple the size of its local workforce this year and double its investment in the market. China has the only Airbnb engineering center outside of the United States and Airbnb expects to further boost the number of engineers in China in the next year.
Airbnb has already made progress in tailoring its service to meet the needs of local users in China, from improved website translation to integration of local payment methods such as Alipay and sign up options such as WeChat, to providing 24×7 access to customer support in Mandarin. Its next focus will be to rethink the core booking experience to go even further in meeting the needs of Chinese users. For example, by providing them with more information to help pick the right neighborhoods to stay in. Airbnb has also sought to partner with cities to help them maximise the benefits of home sharing and has signed MOU agreements with the cities of Shanghai, Shenzhen, Chongqing and Guangzhou.
To date, there have been more than 5.3 million guest arrivals by Chinese travelers at Airbnb listings all over the world. Outbound travel from China grew 142% in 2016 alone. While Airbnb has not taken steps to encourage people in China to share their space, organic growth has been powerful — domestically, Airbnb has approximately 80,000 listings and has seen nearly 1.6 million guest arrivals at listings within China.
Airbnb's popularity in China is particularly being enhanced by millennials attaching more importance to travel and looking for a different kind of travel experience to other generations. In research conducted by Gfk last year, 93 percent of Chinese millennial respondents said that travel was an important part of their self identity and 94 percent want unique travel experiences*. More than 80 percent of Airbnb's users in China are aged under 35, more than in any other country.
Download assets from this post here.
*(source: Gfk study conducted Oct 2016, commissioned by Airbnb)
About Airbnb
Founded in 2008, Airbnb's mission is to create a world where people can belong anywhere they travel, connecting with local cultures and enjoying unique travel experiences. Through its platform, it allows people looking for accommodation to connect with others with available space, from apartments and houses to castles or treehouses, in more than 65,000 cities and 191 countries. With Experiences, Airbnb offers unprecedented access to communities and local interests, while Places allows people to discover the hidden gems of the city through the recommendations of people who live there. Airbnb is  people-powered and the easiest way to earn extra money with available space in a house or sharing passions, interests and cities.