Airbnb Commits to Host Over 20,020 Guests for the 2020 DNC and RNC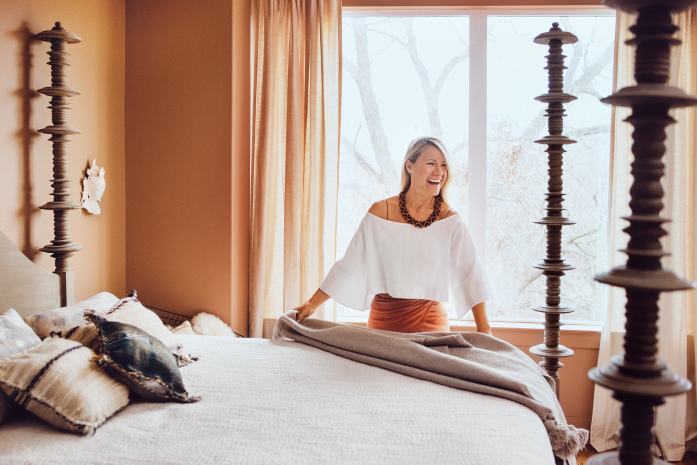 As host cities look ahead to the Democratic National Convention (DNC) in Milwaukee and the Republican National Convention (RNC) in Charlotte, Airbnb is announcing a commitment to host at least 20,020 total guests for the two events. 
Approximately 50,000 guests are expected to attend the RNC in Charlotte one year from now, while about the same number of guests are expected to attend the July 2020 convention in Milwaukee. While the events remain months away, guests already are turning to Airbnb for accommodations, with more than 400 arrivals already booked in Milwaukee and nearly 100 in Charlotte.
Airbnb provides an opportunity for Charlotte and surrounding areas, as well as the greater Milwaukee region, to sustainably scale their lodging options to welcome the tens and thousands of expected visitors next summer. What's more, 97 percent of earnings go directly to the hosts, while visitors using Airbnb have said that they spend nearly $170 per day with local restaurants and merchants*, many in neighborhoods where they stay, ensuring local businesses reap the benefits of tourism too. 
Airbnb's own history and growth are rooted in these conventions and in helping cities scale accommodations for major civic, cultural and sporting events. In 2008, after Democratic nominee Barack Obama's historic acceptance speech was moved to Denver's Mile-High Stadium to accommodate a crowd of 80,000, the question arose as to where they would stay.  The city's 28,000 hotel rooms were booked. It was then that Airbnb co-founders Brian Chesky and Joe Gebbia decided to relaunch their struggling website and give Denverites the chance to earn extra income by hosting some of the last-minute guests. 
About 80 guests stayed in Denverites' homes on Airbnb that night, helping to inspire what has since grown into a global community: more than half a billion guests have arrived at more than 6 million Airbnb listings in more than 100,000 cities and 191 countries and regions around the world. Brian and Joe used a Denver-inspired publicity campaign featuring limited-edition cereal boxes known as "Obama O's" and "Captain McCain's" to fund an expansion of the Airbnb website. 
Since 2008, Airbnb has helped cities sustainably scale accommodations to realize a greater economic return from hosting big events, including for the DNC and RNC over the past two election cycles. Hosts welcomed nearly 8,000 guests to the conventions in Charlotte, Tampa, Cleveland and Philadelphia, earning $2.7 million. 
And while guests may be in town for their respective conventions, they also can live like locals, with Milwaukee guests staying near the Riverwalk or catching one of the many events that the "City of Festivals" offers during summer months. Those visiting Charlotte may want to check out some of the local museums or art installations, including the Disco Chicken. 
Hosting for the big conventions can be a real boon to the local businesses, as well. In a survey released earlier this year, 92 percent of Airbnb hosts in the US say they recommend restaurants and cafes to guests, while 56 percent say they recommend cultural activities. On average, Airbnb guests say 41 percent of their spending occurs in the neighborhood where they stay. And for hosts in the US, 55 percent say hosting has helped them afford to stay in their homes.
Over the next 12 months, Airbnb will work in each city to educate new hosts, hold regular workshops to provide insight and resources from local experts, provide trust and safety seminars to ensure hosts and guests have the safest stays possible and will work with communities to highlight the benefits of hosting for big events. 
About Airbnb
Founded in 2008, Airbnb's mission is to create a world where people can belong through healthy travel that is local, authentic, diverse, inclusive and sustainable. Airbnb uniquely leverages technology to economically empower millions of people around the world to unlock and monetize their spaces, passions and talents to become hospitality entrepreneurs. Airbnb's accommodation marketplace provides access to 5+ million unique places to stay in more than 81,000 cities and 191 countries. With Experiences, Airbnb offers unprecedented access to local communities and interests through 15,000 unique, handcrafted activities run by hosts across 1,000+ cities around the world. Airbnb's people-to-people platform benefits all its stakeholders, including hosts, guests, employees and the communities in which it operates.
*2018 estimated direct economic impact is the sum of Homes host earnings and estimated guest spending. Host earnings is based on internal Airbnb data. Estimated guest spending is based on nearly 12,000 responses to a voluntary survey sent to a sample of Airbnb guest accounts that had taken a trip to those countries in 2018. No payment or other incentive was provided in exchange for completing the survey.