Airbnb, the world's leading community-driven hospitality company, in collaboration with the Thailand Boutique Accommodation Trade Association (TBAA), has launched an exclusive neighbourhood guidebook for both travellers and locals to discover the country.
Together with the inaugural launch of Airbnb x TBAA Thailand Neighbourhood Guide – EN and a specially curated Airbnb Wishlist, the insider's guide spotlights five under-the-radar neighbourhoods in Thailand, each with its distinct blend of traditional heritage and new creative spaces. The local recommendations serve as a testament to the passion these hospitality entrepreneurs have for their boutique hotels and the local tourism community.
Known for creativity and ingenuity, the launch of more than 50 design-centric boutique hotels across 15 provinces from Bangkok to Ratchaburi will give locals more reason to travel domestically. Here are five "not yet trending" spots where you can plan your weekend getaway!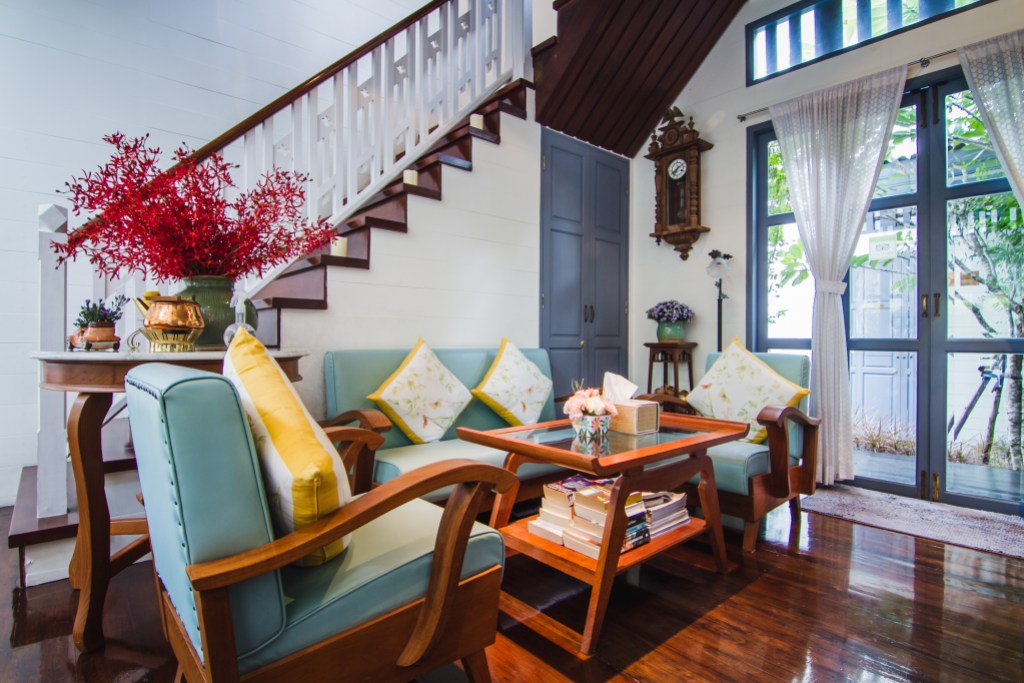 Ari, Bangkok
The city of Bangkok gets smaller each day, with throngs of crowd and cars making it hard to navigate — but beyond the urban jungle lie neighbourhoods with narrow alleys waiting to be discovered. Ari is a burgeoning neighbourhood fusing old traditions and new spaces such as art galleries and speciality coffee-shops. Airbnb recommends the enchanting glasshouse at Salt Bar and Restaurant. Depending on your personality, choose between a world of illustrative design by staying in BEAT, or Baan Noppawong, also affably known to be a space embracing classical heritage design.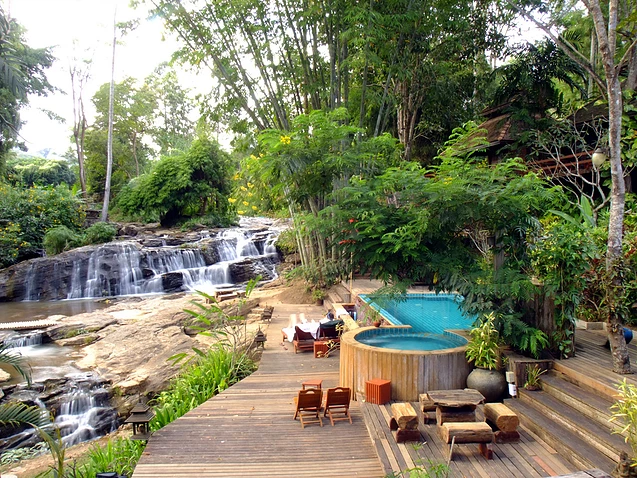 Saraphi, Chiang Mai
Nimman remains popular, but there is always something more about Chiang Mai and the creative art scene which leaves locals coming back for more. Saraphi is now a growing local attraction, home to fruit orchards and handmade items, How about some woven baskets and bamboo products to beautify your room? Seek reprieve in The Core or Sukantara Cascade Resort, followed by a dinner at Huan Salung Kham. Be sure to try their Stewed Pork and Minced Basil Pork Rice!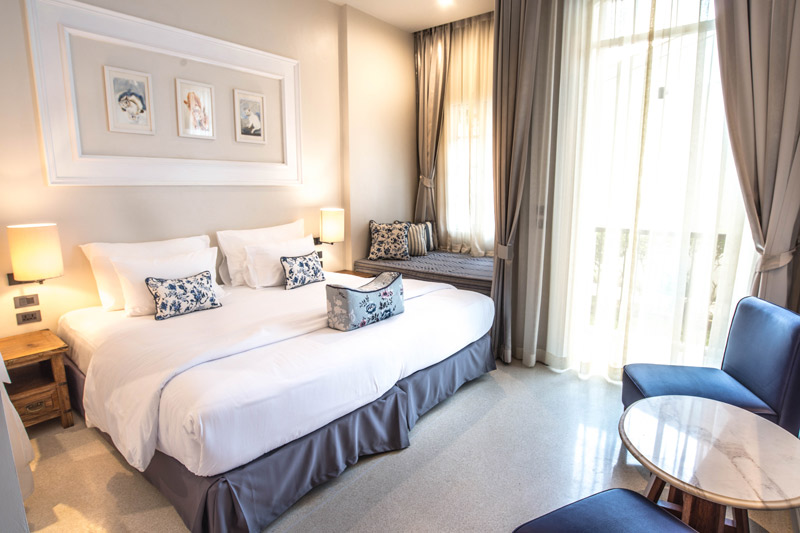 Old Town, Phuket
Phuket has witness an increase in inbound travel. Beyond the expansive stretch of gorgeous beaches found up and down the island, Phuket Old Town is also a sight for both locals and travellers as they explore well-preserved shophouses, quaint cafes and museums. Small town folks foster tight knit creative communities with plenty of galleries and printing shops to explore. Be sure to check out Blue Monkey or Little Nyonya Hotel – you won't want to leave!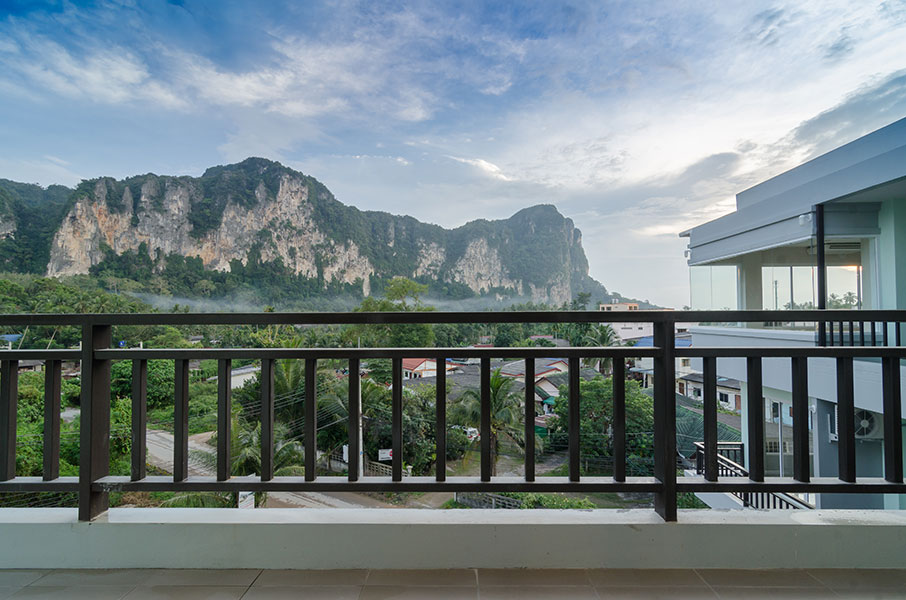 Laem Sak, Krabi
From modern chic to rustic earthy elements, staying on Airbnb allows you to live in resorts with breathtaking views of luscious green mountain terrains against the expansive blue sky. If you are a cat lover, Ao Nang Miti Resort has cats lounging at the reception, this spot never fail to delight with the purr-fect experience! Laem Sak has become a popular area for seafood with locals and visitors to the area. Famous noodle shops and temples are tucked into quiet streets. A walk around the village will provide an insight into forest conservation and local life.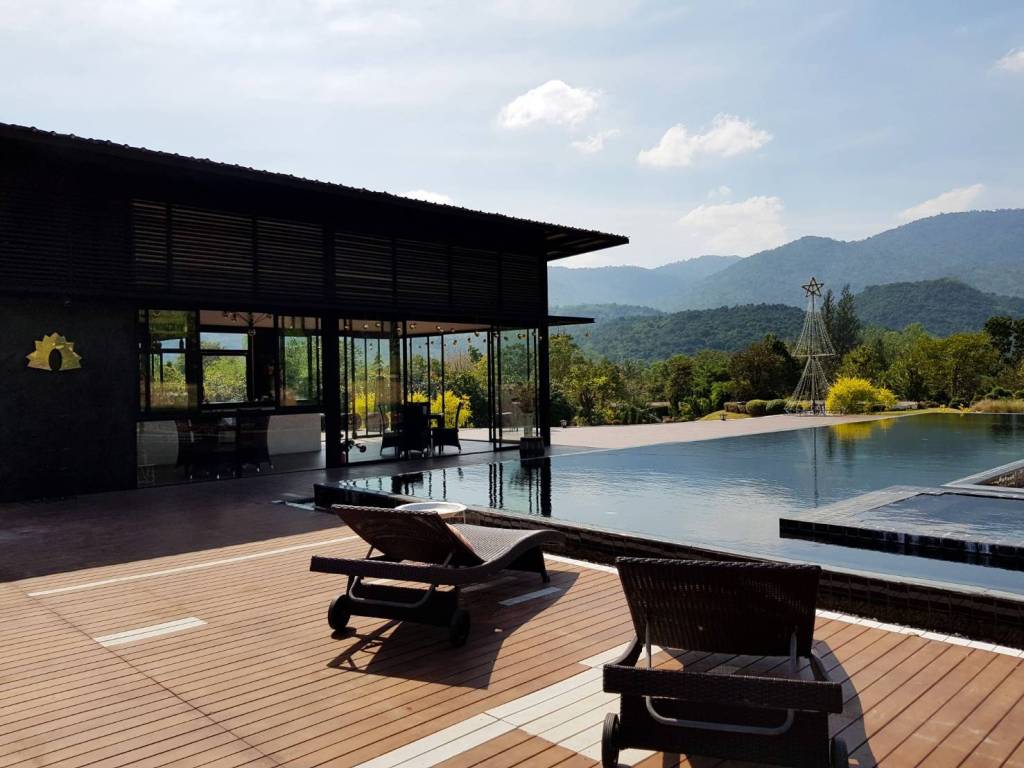 Photharam, Ratchaburi
Photharam  is a unique destination with many historical monuments and temples, adventurous activities, natural attractions, entertainment and an abundant  choice of places to eat and drink. After a long day, Ashcarya and Ozono Resort sounds like the perfect sanctuary to be one with nature. Definitely check out Old Aunt Huay's Tom Yum Noodles, which has been around for more than 50 years!