Airbnb Hosts Global Summit on Healthy Tourism in Communities with Little Travel Infrastructure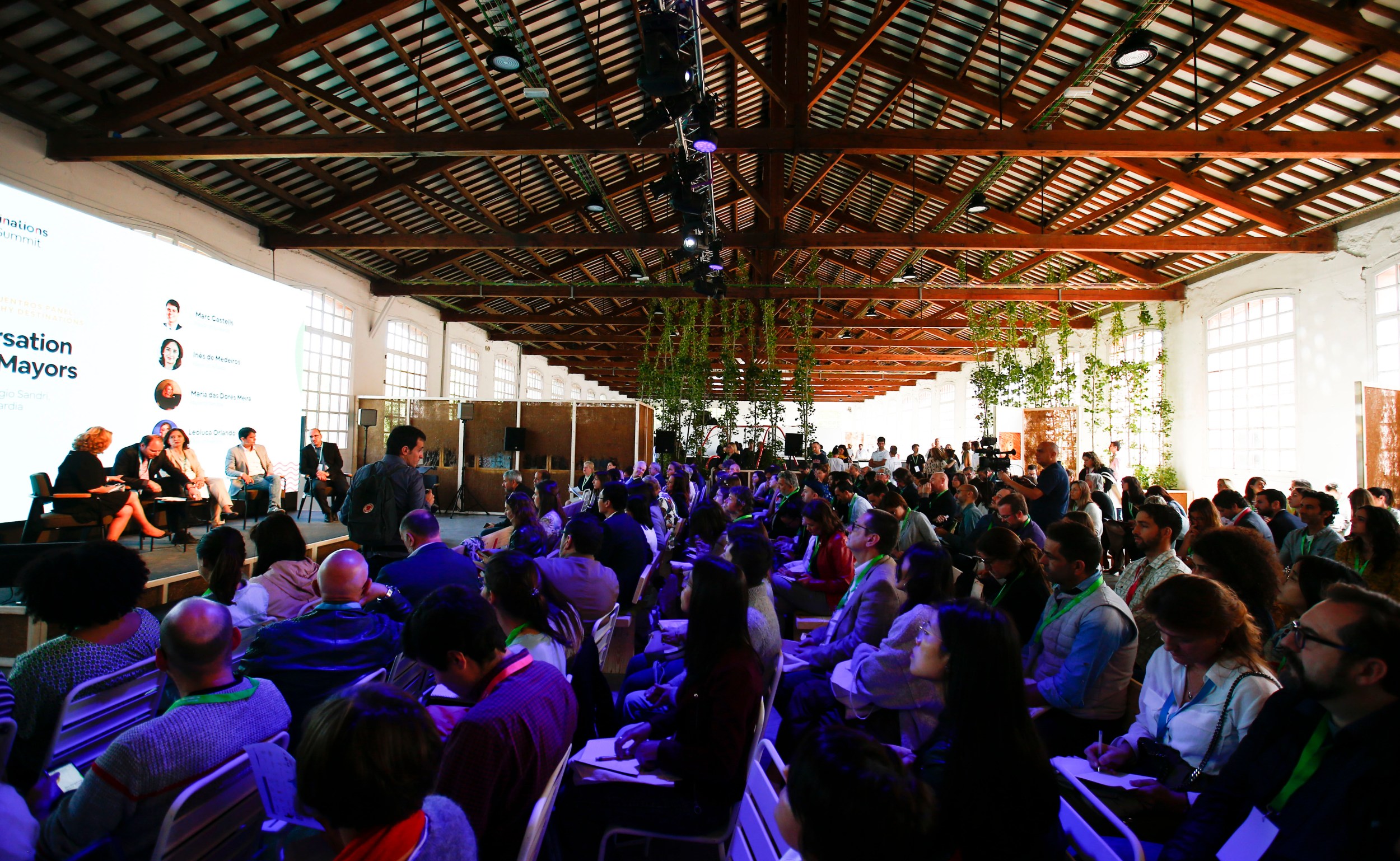 International policymakers and global tourism experts have gathered at Airbnb's first 'New Destinations Summit' on building sustainable tourism models in communities with no – or a few – hotels
Data shows guest arrivals have surged in rural communities in France and Spain, creating new opportunities for locals
International policymakers and global tourism experts are today joining more than 300 attendees at Airbnb's first 'New Destinations Summit' in Igualada (Barcelona, Spain) — an event to bring industry, policymakers and locals together to explore, innovate and collaborate on building healthy and sustainable tourism models in communities with no hotels or little tourism infrastructure.
Travel and tourism represents more than 10 percent of global GDP and 1 in 10 jobs around the world (1) but its benefits are often not distributed evenly. Around half of municipalities in Catalonia, for example, have no hotels or other traditional accommodation options (2). But in almost 120 communities with no hotels in Catalonia, travel on Airbnb platform has helped boost the economy by €1.5 million (3).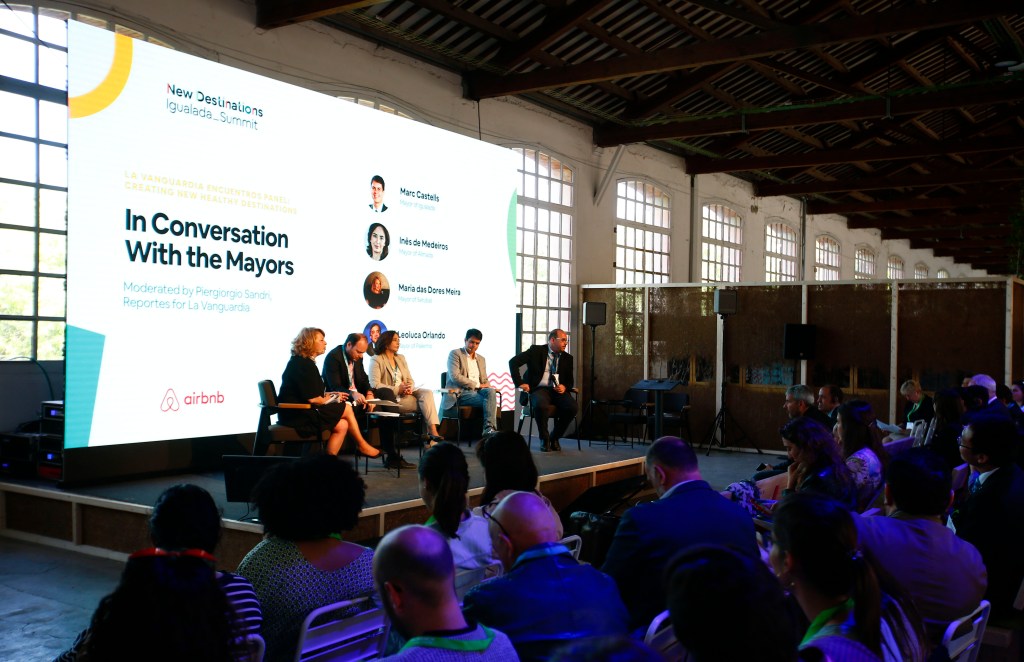 In France – the most visited country in the world – around 90 percent of communities with fewer than 2,000 inhabitants also have no hotels or traditional accommodation options (4). However hosts on Airbnb have helped welcome 1.9 million visitors to these rural communities, which guests might otherwise have missed (5). While in Spain, guest arrivals to rural destinations with less than 2,000 inhabitants have increased by more than 130 percent in the last two years (6).
And in Igualada – home to the New Destinations Summit and Airbnb's first Healthy Destinations Lab – guest arrivals on Airbnb increased by a third in 2018 and total host earnings doubled in 2018 (7), without the cost of any additional tourism infrastructure.
Working together to promote healthy tourism
Policymakers and representatives from 30 communities in Catalonia, the rest of Spain and 10 countries, including Italy, Portugal, Denmark, Thailand and Colombia, are joining local community members and global tourism experts at the summit, which is being held at Airbnb's first Healthy Destinations Lab in Igualada, Spain. Believed to be the first-ever programme designed specifically to foster the creation of sustainable tourism driven by local communities, it was opened by the Mayor of Igualada a year ago in collaboration with Airbnb. Its mission is to help bring industry, policymakers and members of the local community together to collaboratively build tourism models that benefit everyone – especially in places with no – or few – hotels or other accommodation options.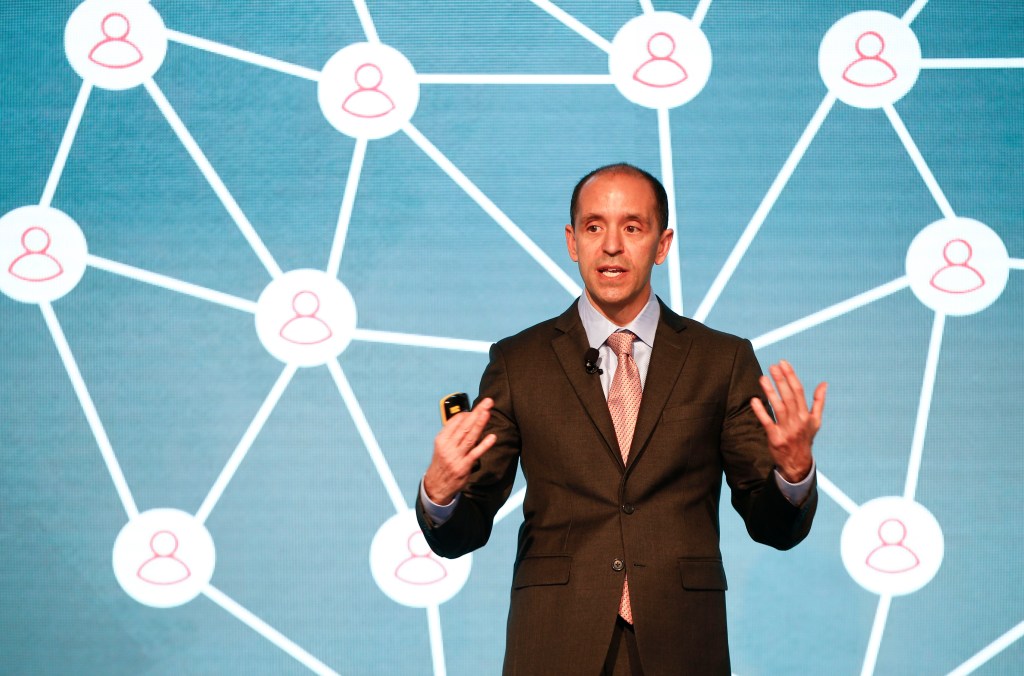 Tourism is an economic engine for communities around the world but its benefits can often be concentrated in the hands of a few. As people continue to travel more, we want to help bring industry, policymakers and communities together for a global conversation on making tourism an opportunity for everyone. While solutions are likely to be different everywhere, Igualada is the perfect global example for how policymakers and communities can work together to build healthy and sustainable tourism models from the ground up and that benefit everyone.

Chris Lehane, Senior Vice President of Global Policy and Communications at Airbnb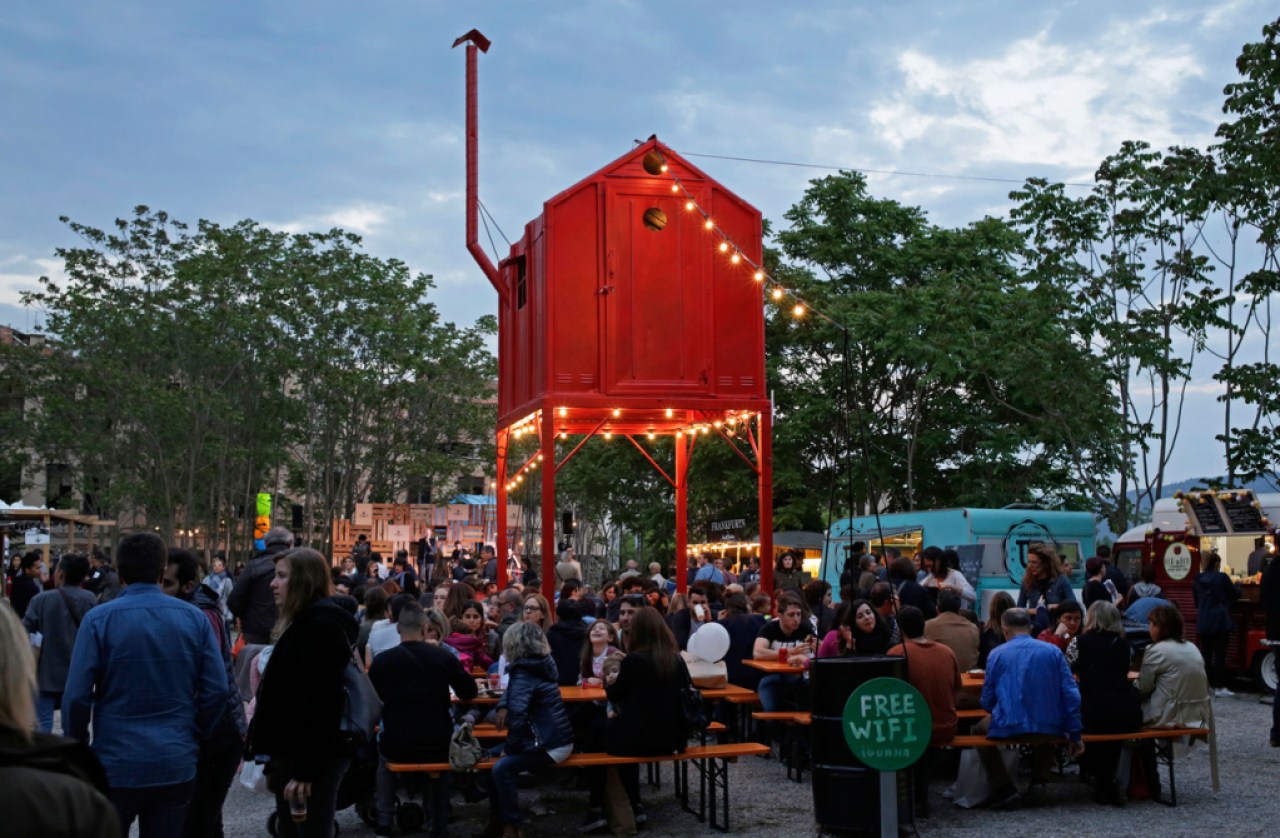 About the City of Igualada
Igualada is a small city just outside Barcelona that despite hosting a number of big events that attract more than 200,0000 visitors a year – including Spain's largest balloon festival and biggest open air fashion retail festival – has very few accommodation options and almost no hotels. This causes seasonal moments with a sudden influx of visitors, which can be a strain for local services, and can result in significantly fewer visitors for the rest of the year.
Over the past year, the Healthy Destinations Lab project has helped build awareness of how local residents can be part of the solution in Igualada. The project has raised awareness on how local residents can help accommodate visitors to big events while generating economic benefits for local families and businesses, and has helped foster collaboration with authorities on how the city can be positioned as a year-round tourist destination.
Airbnb data: total hosts earnings in municipalities with no hotels in Catalonia (2017)
Internal Airbnb data and French national statistics on hotel supply (https://www.insee.fr/fr/statistiques/2021703)
Internal Airbnb data, guest arrivals to cities with less than 2,000 inhabitants (2016 to 2018)
Internal Airbnb data, year on year, up to 1st January 2019
Attending dignitaries:
Marc Castells, Mayor of Igualada and president of the Barcelona Provincial Council
Carme Chacón, Minister of Tourism, Government of Catalonia
Chris Lehane, Senior Vice President, Global Policy and Communications, Airbnb
David Scowsill, Former President and CEO, World Travel & Tourism Council (WTTC)
Taleb Rifai, Former Secretary General World Tourism Organization (UNWTO)
Claudia Cornejo Mohme, Executive Vice President at CONFIEP (Peru)
Sandra Howard Taylor, Former Vice Minister for Tourism (Colombia)
Maribel Rodríguez, Regional Director, Europe and Latin America, WTTC
Kobkarn Wattanavrangkul, Former Minister for Tourism and Sport (Thailand)
Inês de Medeiros, Mayor of Almada (Portugal)
Maria das Dores Meira, Mayor of Setúbal (Portugal)
Leoluca Orlando, Mayor of Palermo (Italy)
David Font, Managing Director of the Catalan Tourist Board (Spain)
Nicholas Hall, Founder and CEO, Digital Tourism Think Tank (UK)
Trine Lundorf, Director of City Tourism at VisitAarhus (Denmark)
Bernadett Papp, Researcher, European Tourism Futures Institute, NHL Stenden University (Netherlands)
Daniela Freund, Lecturer and Researcher, School of Tourism and Hospitality Management Sant Ignasi (Spain)
David Saldoni, President of the Catalan Association of Municipalities
Francesc Vila, Manager of Tourism Services, Barcelona Provincial Council