Airbnb in Japan: More Places to Stay Than Ever Before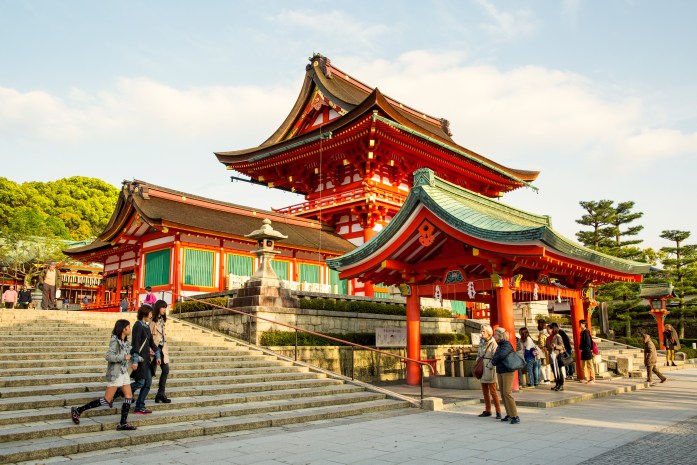 Our mission is to create a world where anyone can belong anywhere. To advance our mission, we are building a platform that combines where you stay, what you do, and how you get there, all in one place. As part of our work, we treat regulators as allies, not adversaries and have forged partnerships that have made our company and community stronger.
One year ago, Japan passed new laws for home sharing. Since then, we have focused on building for the future and driving sustained growth in one of the world's most popular travel destinations.
Through our Japan 2020 plan, we have invested more than US$30 million in a series of initiatives to help grow and build our community, promote responsible and sustainable tourism, and support Japan's goals of attracting 40 million tourists a year by 2020 in advance of major sporting events.
We have always maintained that clear rules and regulations would benefit our community and that partnering with countries and cities, from Japan to San Francisco, would be critical for long-term, sustainable growth.
Our plan is working and today, almost one year since the law was enacted, there are more Airbnb accommodation options for travelers in Japan than ever before.
Growing our community of hosts and guests
Today we are releasing new data about the growth of our community in Japan:
More places to stay than ever before. Since the new laws came into effect, we've worked hard to build our community of hosts who share their homes and to build tools and services that help hospitality entrepreneurs — property managers, boutique hotels, real estate professionals, and others — join our platform. Today, we have approximately 50,000 listings in Japan, with an additional 23,000 rooms in traditional hospitality categories like hotels and Ryokans. With a total of 73,000 rooms on the platform, we now offer our global network of loyal guests more places to stay than at any time since Airbnb has been operating in Japan.
More destinations. Our fastest growing destinations in Japan are in towns and cities outside of the Tokyo-Osaka-Kyoto 'Golden Route', helping to spread the benefits of tourism across Japan. Matsudo in Chiba prefecture is one of our top trending destinations globally, experiencing a 476% increase in bookings this summer compared to last year.
More inbound travelers. In the first quarter of this year, Tokyo and Osaka were among our top ten most visited destinations worldwide.
More outbound Japanese travelers. As Airbnb becomes more mainstream in Japan, more locals are choosing to use Airbnb. In the first 6 months of 2019, the number of Japanese travelers using Airbnb when traveling abroad increased by 45% YoY.
Powering long-term growth through partnership
In June 2018, we announced Airbnb Partners in Japan. This world-first initiative included Airbnb initially forming alliances with 36 businesses across a wide variety of industries to better serve both hosts and guests.
Today, we're thrilled to announce that more than 117 companies have now joined the Airbnb Partners programme and will work together to help build the alternative accommodations industry in Japan.
Airbnb Partners includes some of Japan's most renowned blue-chip organisations and today we're pleased that the following companies, among others, have joined the ecosystem:
Panasonic Homes. One of Japan's largest property developers, Panasonic Homes plans to build new condominiums specifically for short-term rental. We will work with Panasonic Homes to make these homes available to our global network of guests.
HouseDo. A real estate chain with 580 branches nationwide, HouseDo plans to offer short-term rental, utilizing empty rooms and homes for owners who face decreasing occupancy rates for long-term rental.
We look forward to working with our strategic partners to provide more support services for our community and bring more homes onto the Airbnb platform in Japan.
Good partners to communities and government
We're committed to being good partners to Japan, and that means working hard to help the alternative accommodations industry grow responsibly and sustainably, to Japan's long-term benefit.
Earlier this year, we shared details of how we're investing in tools and resources to help ensure our hosts are compliant with Japan's new laws. Airbnb is now leading the industry in terms of compliance.
That work is paying off. Today, we announced a new partnership with Shinjuku ward, one of the most popular destinations for travelers visiting Tokyo and all of Japan.
Through the Memorandum of Understanding (MoU), Airbnb will work with representatives from Shinjuku ward to host a series of seminars aimed at educating hosts on their responsibilities under the law, while exploring a range of ways the Airbnb community can support local needs.
This MoU follows a series of partnerships with cities across Japan, including with Shibuya ward, Chiba city, Oita prefecture and Kamaishi city, aimed at promoting responsible and sustainable tourism and supporting accommodation needs during major events.