Airbnb Introduces New Search Capabilities for Business Trips

More than 500,000 companies around the world use Airbnb for Work to help manage their business travel. With in-demand amenities like flexible access, personal kitchens for home-cooked meals, on-site laundry, and places to stay in local neighborhoods, Airbnb has become a go-to choice for many travelers. Today, we're making it even easier to find work-friendly stays with a new work trip toggle and improved search results.
Across web, mobile web, and all Airbnb apps – the new work trip toggle now gives guests a way to let us know what type of trip they're taking when they start their search for a place to stay.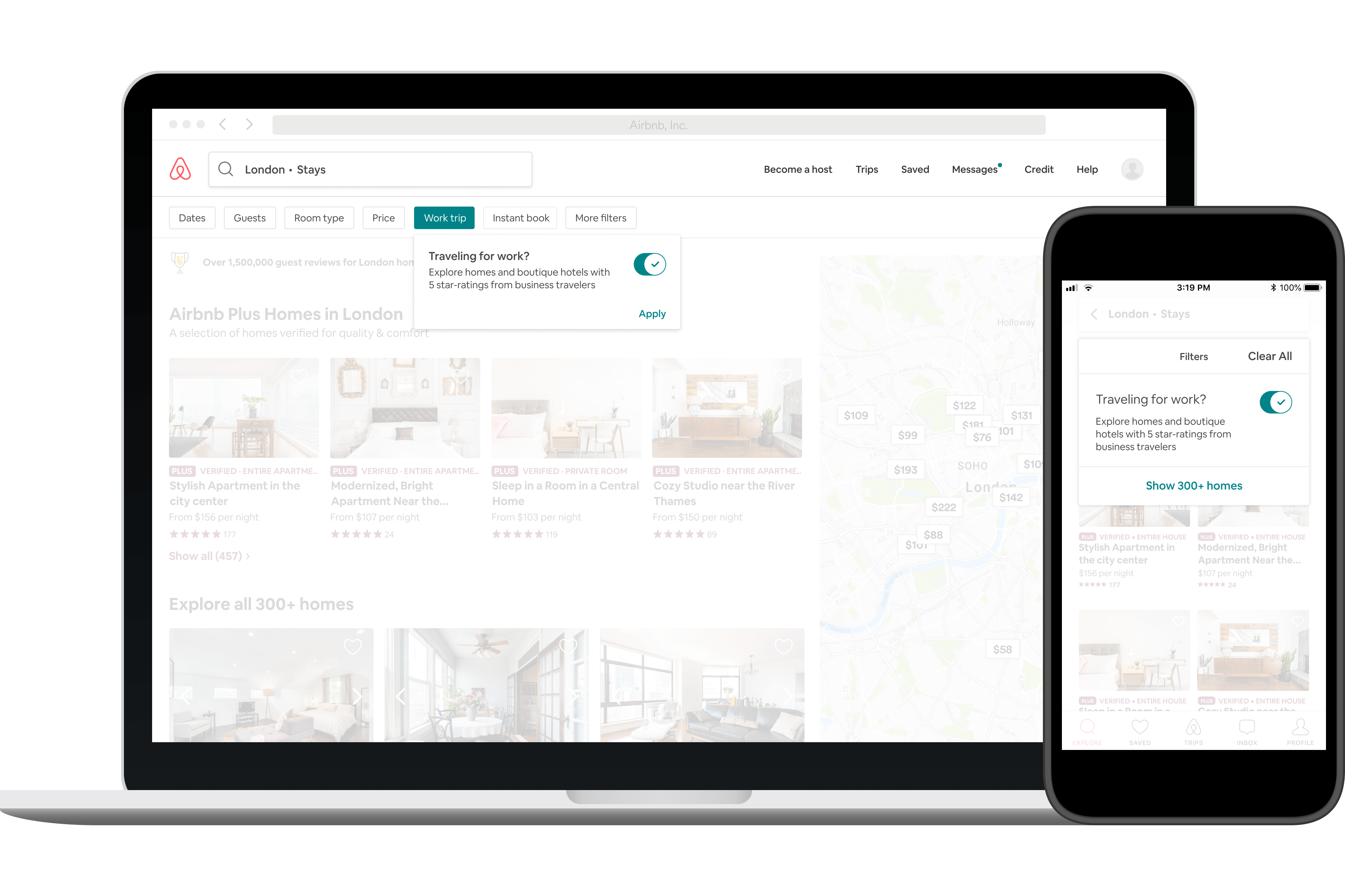 And, when guests let us know they're traveling for work by using the work trip toggle, their search results will focus on listings that are more relevant for business trips. Searchers will see and be able to book work-friendly places to stay, including entire homes, Airbnb Plus homes that are verified for quality and design, and boutique hotels. This new way to find work-friendly places to stay includes those that meet increased quality standards by showcasing listings that have received positive ratings from business travelers, and where hosts have indicated there are smoke and carbon monoxide detectors.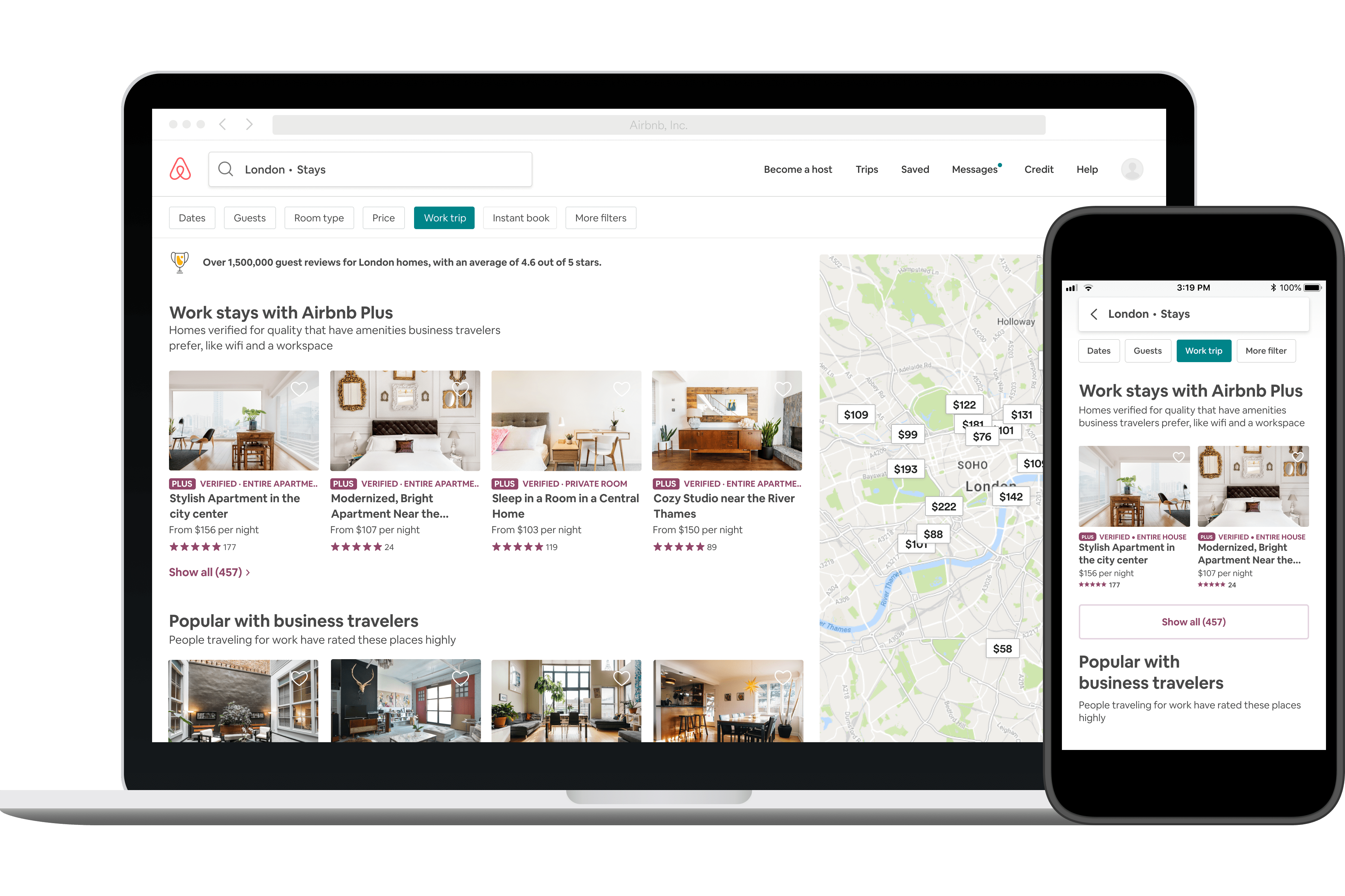 These new features — available globally — help travelers find more relevant listings for work trips, and add to existing Airbnb tools tailored to business travelers and travel managers, including centralized billing, notes for expensing purposes, and company admin dashboards. With Airbnb for Work, we're looking forward to meeting even more business travel needs by continuing to improve the ways professionals travel, collaborate, create and grow – from single freelancers to companies with 100,000+ employees.
Announcement Highlights:
Now, more than 500,000 companies around the world use Airbnb for Work to help manage their business travel.
Airbnb for Work today announced the launch of a work trip toggle that users can click on to customize their search results for work travel and make more informed booking decisions.
Search results are shown based on social recommendations including positive ratings and ratings from past business travelers along with places where hosts indicate there are smoke and carbon monoxide detectors.
The new search experience will make business travel booking on the platform easier and will showcase listings that have received high ratings from other business travelers.