Airbnb partners with leading chefs to launch Airbnb Kitchens of Asia Campaign.
According to the Airbnb Asia Pacific (APAC) Travel survey, Asia Pacific (APAC) travelers are getting more adventurous with 71 percent of people surveyed emphasizing the importance of trying local cuisines on vacation, and 6 out of 10 (59%) travelers keen to try new experiences or activities.
That's why Airbnb has partnered with four high profile and award winning chefs: Chef Manish Mehrotra (India); Chef Tony Yoo (South Korea); Chef Ian Kittichai (Thailand); and Chef Koh Kentetsu (Japan) for the Airbnb Kitchens of Asia initiative, which encourages travelers to try authentic Asian dishes and delicacies that capture the flavors of India, Japan, South Korea and Thailand.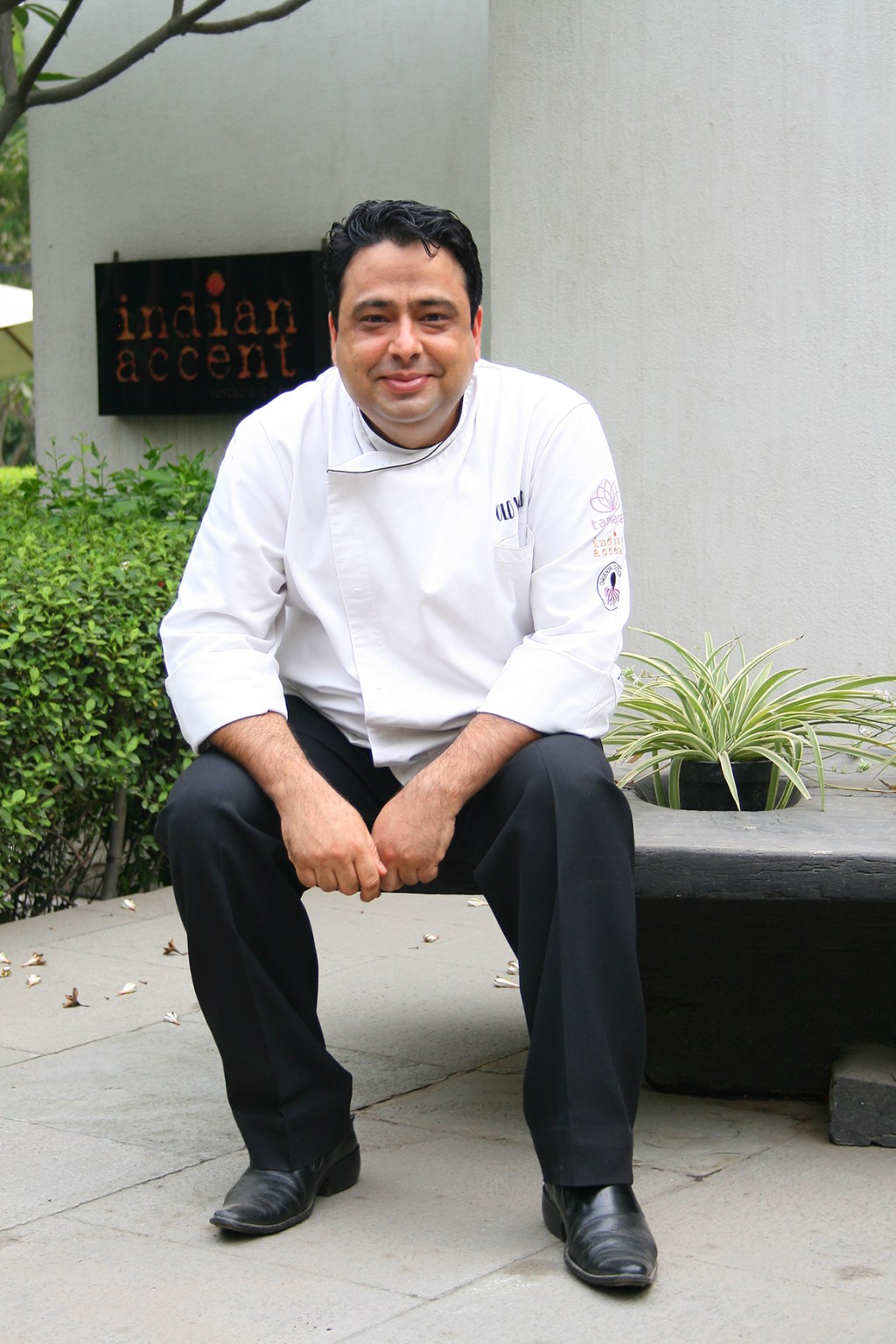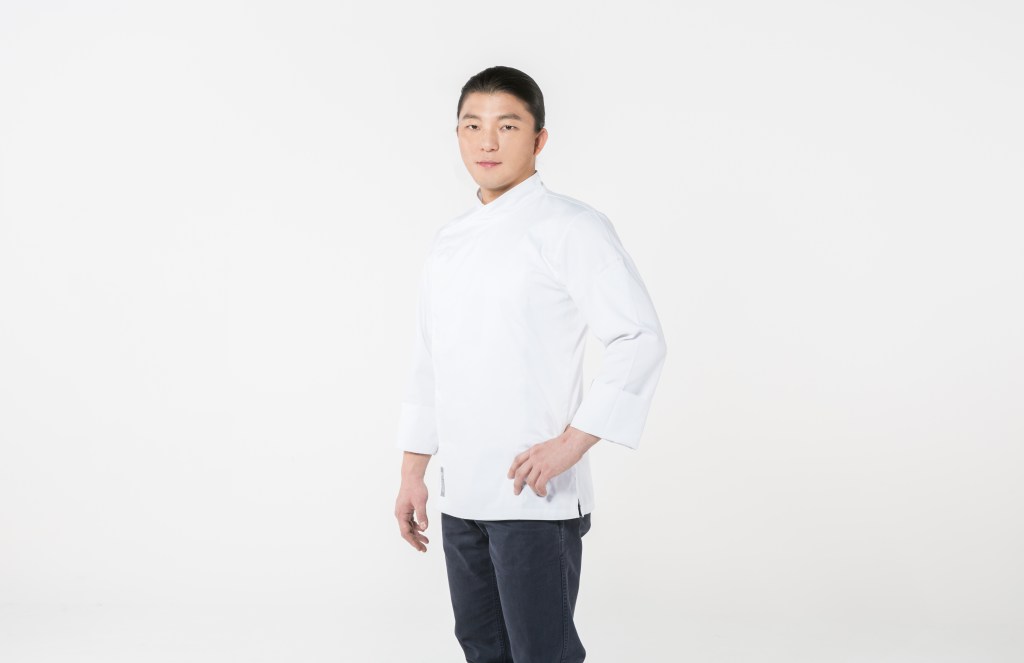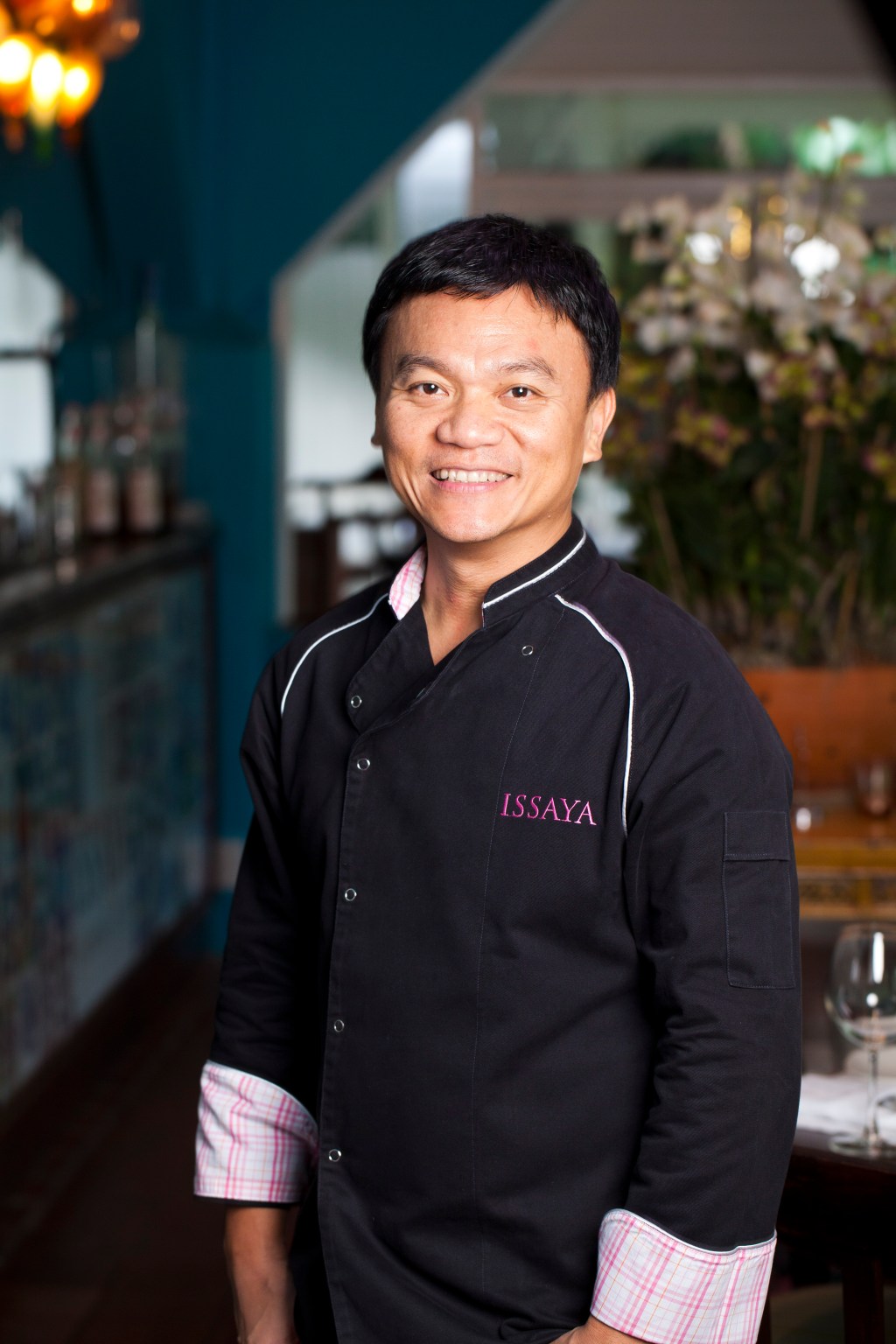 APAC women travelers are more adventurous when it comes to trying new cuisines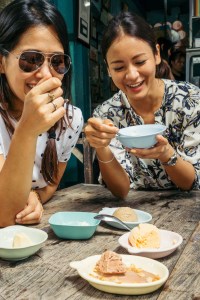 The Airbnb APAC Travel survey, which was conducted in seven countries – Australia, China, India, Japan, Singapore, South Korea and Thailand –  found women travelers from China (73%), India (74%), Japan (80%), Singapore (84%), South Korea (59%) and Thailand (69%), are more inclined to feel it is important to sample local cuisine than their male countrymen. The only exception is Australia where men are more keen to try local dishes (76%) compared to women (71%).
Comparatively, in general, Singaporean travelers are most likely to want to try local food (81%) whereas only 58% of travelers from South Korea do.
Thai travelers over 55 are more open to trying new flavors than millennials
In Australia (77%), China (65%), India (72%), Japan (83%), Singapore (79%) and South Korea (59%), the 18-24 year old age group is most open to new ideas and the importance of trying local foods. Yet surprisingly, in Thailand, it is the over 55 years and older population   that    is more open to trying new flavors and cuisines on their vacations (82%).
Moreover, while 76 percent of APAC travelers say local food influences their choice of holiday destination it increases to 87 percent for Indian travelers and dips to 62 percent for Thai travelers.  
Travelers don't have to miss out on trying local cuisine – 80 percent of Airbnb listings have kitchens
Findings for the survey showed almost half of APAC travelers (46%) are reluctant to cook in their accommodation due to the lack of kitchen facilities, while 41 percent do not want to spend time cooking or shopping on holiday and 43 percent have a preference to eat out and try local dishes.
However, more than 80 percent of Airbnb listings in APAC have kitchen facilities, allowing travelers the flexibility of preparing their own meals whether they are staying in a treehouse, beach villa, loft apartment or cozy city flat.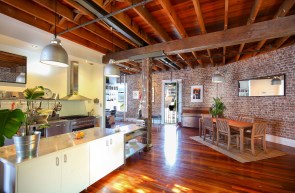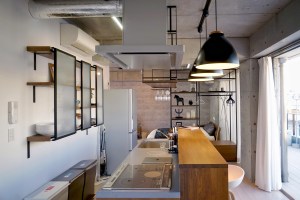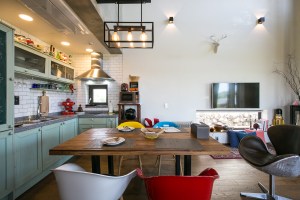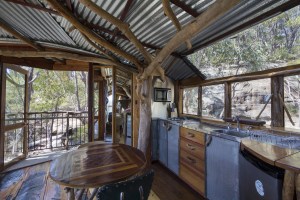 In addition, even the most reluctant adventurer and time-poor traveler can explore local flavors quickly and easily. The Airbnb Kitchens of Asia collaboration brings together these four renowned Chefs and Airbnb 'foodie' hosts to share their twist on a selection of authentic Korean, Indian, Japanese and Thai recipes created using 10 ingredients or less, or that can be made in under 30 minutes.
One fifth of solo travelers cook on vacation, compared to 46 percent of family travelers
When vacationing with families, travelers do not always have the opportunity to explore the local food scene. In fact, the survey revealed that 46 percent of travelers are more likely to cook in their accommodation when they travel with family as compared to only 21 percent of solo travelers, so this Chef collaboration ensures families do not miss out on the whole local food experience, and what's more can continue to explore the flavors of their vacation once they return home.
There are regional variations to the findings, with family groups traveling from Japan least likely to cook with just 23 percent keen to do so. On the other hand, 46 percent, 47 percent, 64 percent and 66 percent of Indian, Chinese, Thai and South Korean travelers respectively would be more likely to cook in their accommodation when they are traveling with their families.
60 percent of travelers like to try new experiences and activities
As well as wanting to try local cuisine, the survey found that 59 percent of all APAC travelers interviewed want to try new activities or experiences on holiday. This rises to 70 percent of Singaporean, 68 percent of Indian and 65 percent of Australian travelers who are keen to try something different and new. Japanese travelers are the least likely to embrace new activities and adventures at 31 percent.
As well as providing a variety of listings from home hosts to entire homes, Airbnb offers a variety of F&B Experiences for individuals who love all things food. Whether you want to forage for lunch in Delhi, take a market tour and learn authentic Sobaan cooking in Korea, or master making Miso in Japan, Airbnb has you covered.
"Our survey has shown that people across the region, irrespective of age or gender, have a desire to really experience the places that they travel to, not just visit. Food is such an influence on destination decision-making, and is also one of the easiest ways that you can immerse yourself into a local culture or community, whether traveling with your family and friends, or alone. For that reason, the Airbnb Kitchens of Asia initiative brings together four of the best Chefs from the region – Chef Ian Kittichai; Chef Manish Mehrotra; Chef Koh Kentetsu; and Chef Tony Yoo – and our community 'foodie' hosts who share their culinary ideas. The result is a series of great tasting recipes packed full of the essence of Indian, Korean, Thai and Japanese cuisine for travelers to re-create either on vacation at an Airbnb listing or once they are back home," said Siew Kum-Hong, Regional Director, Asia Pacific, Airbnb.
Notes:
Airbnb Kitchens of Asia Campaign
Airbnb Kitchens of Asia is a campaign to bring together top Asian chefs, Airbnb 'foodie' hosts and travelers seeking adventurous and authentic local flavors and cuisine.  The four award-winning chefs  will create recipes that help travelers live like a local, while on holiday or when they get back home.
In addition, Airbnb 'foodie' hosts have shared their favorite dishes that are quick and simple so that they can replicate in the kitchen of their Airbnb home.  The Chefs and home cooks devised recipes that use 10 ingredients or less, or to be cooked in less than 30 minutes.
Survey methodology
All figures, unless otherwise stated, are from YouGov Singapore Pte. In total YouGov surveyed 6,979 travellers across APAC taken from representative samples of 7,269 people in each of Australia, Singapore, Thailand, China, South Korea, Japan and India. Fieldwork was undertaken between Sept. 11-14,    2017.  The survey was carried out online. The figures have been weighted and are representative of all adults (aged 18+) in each country.
India – Manish Mehrotra, Corporate Chef, Indian Accent, New Delhi & New York
Born and raised in Patna, Bihar, Chef Manish Mehrotra developed a passion for food while pursuing a Hotel Management degree in Mumbai. His cooking style can be described as "modern Indian cuisine" or "Indian food with an international accent".
Mehrotra travelled Asia for nine years on an intensive culinary journey to learn about Pan-Asian cuisine, prior to launching his first restaurant Indian Accent in New Delhi, India in 2009. Chef Manish was awarded Best Chef in India by American Express and the Vir Sanghvi Award (2010 & 2012) and Chef Of The Year trophy at the Indian Restaurant Awards in 2012, before Indian Accent was presented with the  'San Pellegrino Best Restaurant in India' by Asia's 50 Best Restaurants in 2015 and 2016.
Airbnb's partnership with Chef Manish for the Airbnb Kitchens of Asia campaign, encaptures he his expertise and creativity in modern Indian cooking, as he invents a series of quick and easy to recreate recipes that combine local ingredients and complex flavors for today's travelers.
Korea – Tony Yoo, Michelin-star chef, owner and chef of Dooreyoo, Seoul
Chef Tony Yoo grew up in rural Gangwon Province and inherited the love for fresh, natural ingredients from his grandmother and father.  A Michelin star chef, Chef Tony specialises in contemporary  Korean Cuisine packed with local and natural ingredients.
Early in his career, a stint at two Michelin starred Aqua in San Francisco, propelled him onto the global stage, before Chef Tony returned to Korea as executive chef are a number of modern Korean restaurants including 24 Season where he achieved his own Michelin star.
Currently, Chef Tony is the owner and chef of Dooreyoo, a contemporary Korean cuisine restaurant, serving dishes using organic ingredients and traditional fermented pastes.
Inspired by Jeju's nature, Airbnb has collaborated with Chef Tony to create easy to prepare dishes that showcase the island's flavours and healthy style. His modern take on local food includes food and drink pairing and excluding artificial flavours. The recipes for the Airbnb Kitchens of Asia campaign will will be packed with the taste of Korea, without artificial additives.
Thailand – Ian Kittichai, award-winning celebrity chef, founder and owner of Cuisine Concept Co., Bangkok
Chef Pongtawat "Ian Kittichai" Chalermkittichai's path to culinary success started from humble beginnings in Bangkok where he would accompany his mother to the wet market early before sunrise to select the best local produce for her neighborhood grocery.  Chef Ian is passionate about innovating and showcasing Thai cuisine.
Chef Ian has risen through the culinary ranks after the Waldorf Hotel spotted his potential and sponsored his culinary studies and apprenticeship with French fine dining, Claude's.  His award winning career has taken him across the globe from Australia to New York, India, Spain and back to Thailand.
In April 2015, Chef Kittichai was awarded the designation of Ordre du Mérite Agricole Officier by the French Republic for his outstanding contributions to gastronomy and agriculture.  As well as opening flagship restaurants around the world, Chef Ian has garnered quite a following (15,000,000 fans) through his award winning cookbooks and celebrity chef status on Iron Chef Thailand.
Chef Ian's thirst for adventure and the ability to allow people to connect and have a shared experience over local Thai cuisine makes him the perfect partner for the Airbnb Kitchens of Asia campaign as he shares the delights of Thai cooking with Thai and international visitors alike.
Japan – Koh Kentetsu, chef, TV personality and author of over 40 culinary books, Tokyo
Chef Koh Kentetsu, inherited his love for food assisting his mother, Eirin Lee, who was also a culinary personality. He enjoys creating recipes that are easy, healthy and feature seasonal local ingredients.
As an ambassador for food education and increasing mens' participation in cooking, father of three, Chef Kentetsu has published 40 culinary books such as "Manpukugohan for Children" "Oyatsumeshi", "Bento" and "Koh Kentetsu's Oyako Shokudo". He is also a regular celebrity chef on television cooking programs and in magazines.
Airbnb believes that anyone can "Belong Anywhere" and the Airbnb Kitchens of Asia campaign helps bring people together through food. Chef Kentetsu's views on how food enriches lives and his experiences as a parent aligns perfectly with Airbnb and he will be sharing real-life examples and cooking tips for families to get the most out of their travel experiences using local produce.