Airbnb launches City Portal in Amsterdam to support City Hall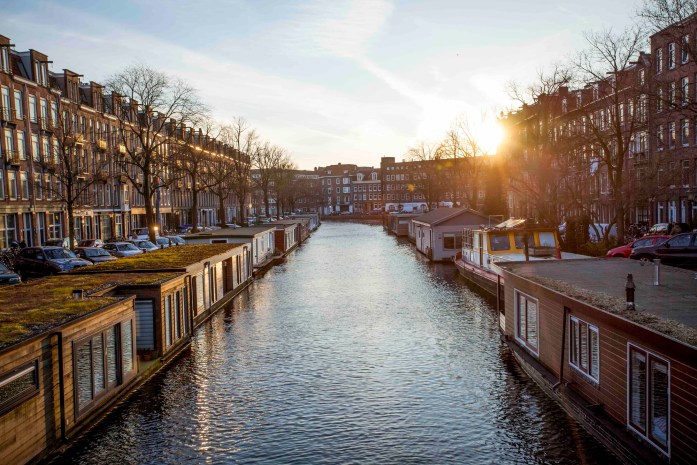 Airbnb is today launching its City Portal in Amsterdam, an industry-first tool that will support the City of Amsterdam with registration by making it simpler and easier to enforce the rules. Introduced one year ago as a first of its kind resource for local government, the City Portal has seen impressive growth with more than 100 partners globally, and a goal to reach 250 partners by 2022.
As part of the platform's voluntary commitment to help rebalance travel in Europe, Airbnb has worked closely with the City to implement national registration for holiday rentals and ensure it is a success, voluntarily committing to removing all listings that do not have a registration number from the platform on 1 October, unless they are exempt.
The Airbnb City Portal will help to create further transparency for Amsterdam City Hall by making it easier to identify and report suspected non-compliant listings with an incorrect registration number or invalid exemption on the platform. Airbnb is committed to working closely with City Hall to investigate any reported cases.
The travel recovery is becoming a travel revolution, and the world is never going back to the way it was in 2019. We have seen a profound shift in how people move around the world with travel to more rural, more remote destinations remaining strong. Almost 60 percent of overnight stays in the EU in the first half of 2021 were in less populated areas, compared to 40 percent of overnight stays in the first half of 2019. In the Netherlands, almost 90 percent of bookings were for outside of Amsterdam*, while domestic searches for rural destinations in the Netherlands this summer grew by more than 60 percent compared to the same time in 2019**.
Other major Dutch cities, Rotterdam, the Hague and Utrecht will also have access to the City Portal. To further support these municipalities, Airbnb has continued to show that it is a good partner to cities in the Netherlands by voluntarily committing to removing all unregistered listings from the platform which are not exempt after the mandatory six month educational period.
We are seeing a travel revolution, with people travelling closer to home, more flexibly, for longer, and in a more distributed way. By working together, we have a unique opportunity to use this moment to rebalance travel.

With this in mind, Airbnb wants to continue to be good partners to cities in the Netherlands, which is why, beginning with Amsterdam, we are launching the Airbnb City Portal to help create more transparency for municipalities. By working together with cities to rebalance travel, we can help local Hosts responsibly share their homes, embrace this travel revolution, and assure the economic benefits of travel benefit everyone.

Chris Lehane, Senior Vice President of Global Policy and Communications at Airbnb
This summer, Airbnb launched a campaign focused on educating Amsterdammers about Airbnb, promoting the platform's 24/7 neighbourhood hotline, and highlighting Airbnb´s voluntary commitment that unregistered listings have no place on Airbnb, serving as a timely reminder of Hosts' new obligation to register their listing from October 1.
To support Hosts and help them follow the rules, Airbnb launched a registration toolkit for Hosts including monthly reminder emails and regular online training sessions. Airbnb has also created a dedicated space on the platform for Hosts to add registration numbers. The changes also mean any new, non-exempt Hosts will require a registration number to sign up and list their property on Airbnb.
The majority of Hosts on Airbnb in Amsterdam are everyday people sharing the homes in which they live, who follow the rules and typically share their home 15 nights per year***. The majority of active listings have already registered with the City, those being removed have little or no recent activity on the platform: Around 95 percent of the listings removed from the platform for not having a registration number have not been booked in the last three months. Hosts can register their listing online at amsterdam.nl/vakantieverhuur.
*Based on internal data of bookings made to Amsterdam from 1 Jan – 30 June 2021,
**Based on internal data of searches made during Jan 1 – May 31 2021 for check-in June 1 – Aug 31, in the Netherlands (when compared to the same dates in 2019).
***Based on internal data of entire homes listings in Amsterdam shared over the last 12 months as of 1 September 2021