One year later: Airbnb's City Portal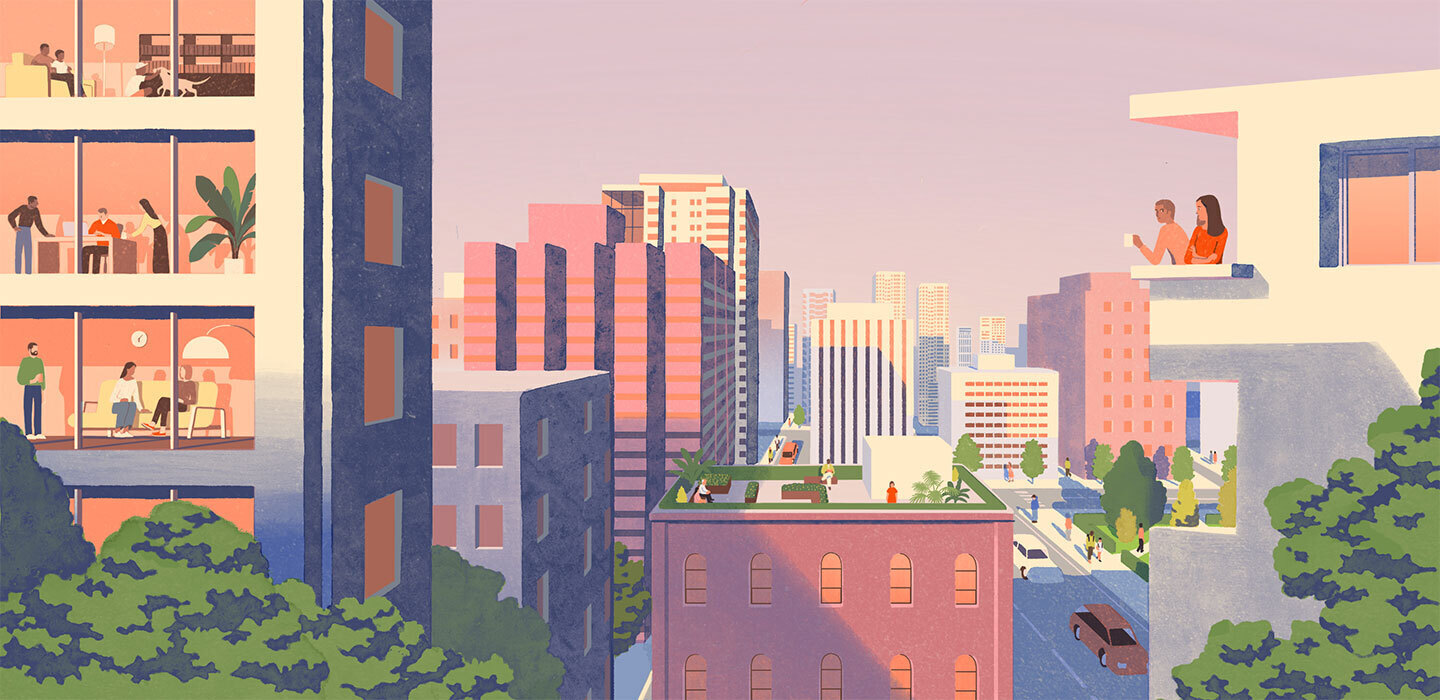 City Portal sees impressive growth with more than 100 partners globally
Airbnb sets goal of 250 partners by 2022
Portal use has increased this year
One year ago, an innovative idea – a private-sector company helping to facilitate regulation by the public sector – became a novel Airbnb product called the City Portal. This first-of-its-kind resource for local governments was built by Airbnb developers and informed by a decade of knowledge gained from our work with cities around the world.
Government officials wanted more insights into Airbnb's presence in their neighborhoods, tools to help enforce their laws, and better access to Airbnb when help was needed. As cities recover from the COVID-19 pandemic, our work with tourism organizations has made clear that local travel insights are also valuable. The City Portal, a product unique to Airbnb and the tech world, does all of this and more.
In its inaugural year, the City Portal's utility and the continued demand for it has become clear – all the more so as the pandemic and remote-work trends driven by the pandemic have sped up the mainstreaming of home sharing. At Airbnb, we recently announced our 1 billionth guest arrival.
Today, we're providing an update on the City Portal's significant expansion in the last year and our goals for the future.
The City Portal today
The City Portal was launched with 18 pilot partners comprised of local governments and tourism organizations from around the world. Over the past year, we have undertaken a roadshow to educate and subsequently partner with local governments and tourism organizations. Today, we're proud to announce that we now have more than 100 City Portal partners across the globe. From Hawaii's Kauai County and the Paris region, to the UK and Tasmania, the City Portal is a product that is being utilized globally.  
We have also continued to scale the product to make it easier for our partners to use, the results of which have been realized through higher adoption rates. The City Portal has seen a nearly 50 percent increase in usage by our partners since January*.
"The City Portal works much like a backdoor pass to Airbnb's platform with which our enforcement team can utilize to query listings and directly access advertisements and other pertinent data."

Kaaina Hull, Kauai County (Hawaii) Planning Department Director
How the City Portal is being used
In Sacramento, the city uses the City Portal to enforce its registration requirement. Since its integration with the Portal, the city is able to quickly take action on listings violating the city's short-term rental law.
"Airbnb worked with us to integrate its City Portal into our short-term rental registration requirement. I wish other platforms would go to the lengths that Airbnb has to ensure that we have what we need to enforce our short-term rental laws," said Darrell Steinberg, Mayor of Sacramento.
Since November 2020, we have fielded more than 1,000 enforcement requests from partners with City Portal compliance tools.
The City Portal's utility is not limited to helping cities as they develop and enforce fair short-term rental laws. The product was built and released mid-pandemic, helping cities and tourism organizations plan for the eventual return of tourism more effectively. For example, destination marketing organization partners can see top source cities and countries of Airbnb guests and adjust their marketing accordingly.
In Dordogne, France, the city has been preparing for the post-pandemic recovery of its tourism industry and is using the travel insights provided by the City Portal to inform their marketing.
​​"Dordogne's exceptional historical and natural heritage has been a perfect fit for travelers in search for authenticity, nature and well-being that has driven the recovery of the tourism sector since 2020. This new partnership with Airbnb will give us valuable information on these recent evolutions of travel patterns and help us develop a winning strategy with all the local players for the future of local tourism", said Christophe Gravier, Director of Dordogne-Périgord Tourisme.
The next year of the City Portal
We continue to have ambitious goals for the City Portal. In the next year, the City Portal will undergo continued scaling and expansion. By September 2022, our goal is to have more than 250 City Portal partners across the globe. To do this, we are expanding our City Portal team to ensure that local governments and tourism organizations interested in gaining access to the City Portal are able to do so quickly and efficiently.
Those interested in becoming City Portal partners can visit Airbnb.com/CityPortal
*According to internal Airbnb data comparing January 2021 to July 2021.