For the first time, Airbnb launches Songkran Experiences exclusively for the month leading up to the festival. During the month, the local community on Airbnb aims to recapture the magic and tradition behind Thailand's most celebrated and respected festival through the launch of "Songkran Special Airbnb Experiences". Here, locals and travellers connect and immerse themselves in activities that are authentically Songkran.
With a projection of more than 35,000 guest arrivals (a 20% increase compared to last year), Songkran is gaining popularity across the world. The festival is a celebrated time in the land of Smiles, when locals gather to pay their respects and gratitude to elders and visit temples for offerings and prayers, including pouring water over Buddhist statues for luck and prosperity for the year ahead.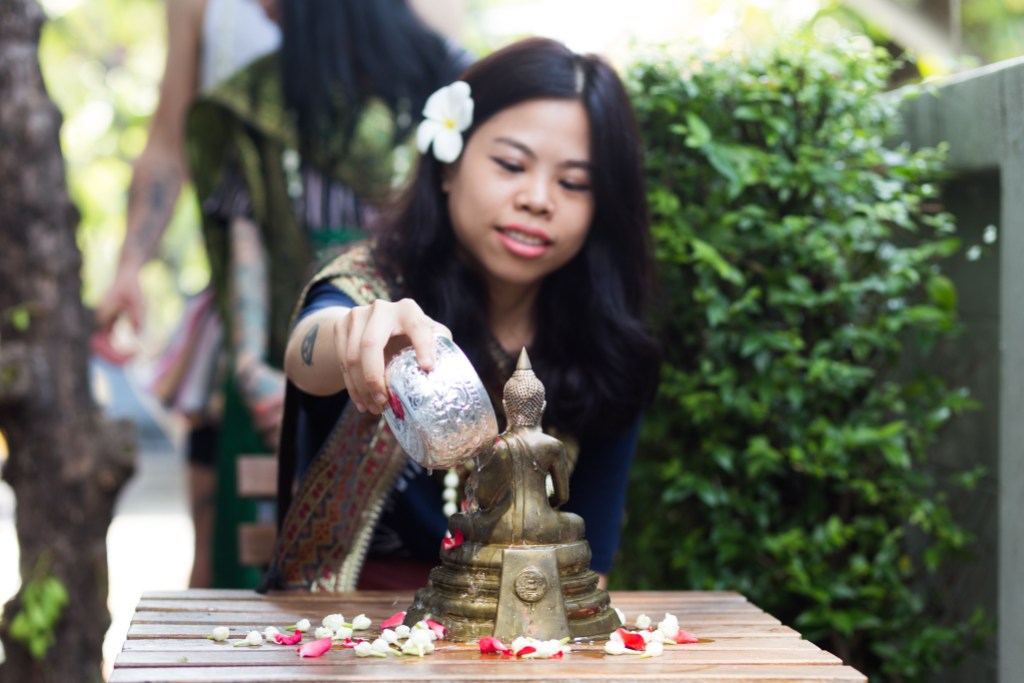 Appreciate the meaning behind Songkran as local host Tatiya brings you through traditional cultural practices, including pouring scented water over Buddhist statues, showing gratitude towards Thai elders and dressing up with Din-So-Pong (traditional mud-based sunblock), flower garlands and traditional Thai fabric.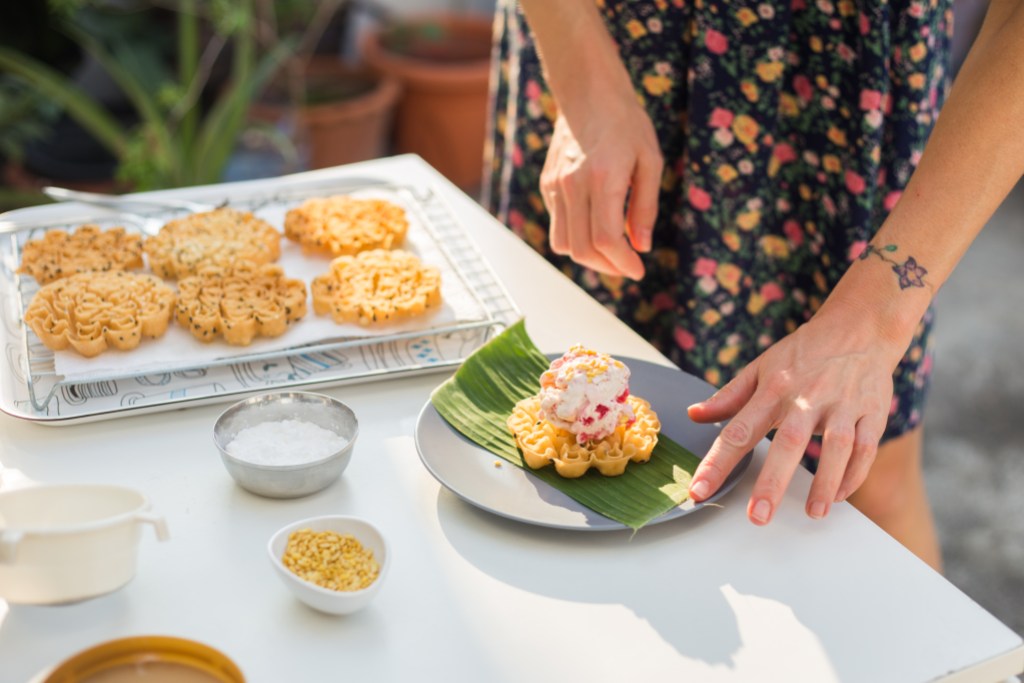 Do something meaningful this Songkran by booking a Social Impact Experience, where 100% of the proceeds goes to non-profit organisations such as Courageous Kitchen. Understand how Songkran is celebrated beyond the city centre as hosts Dwight and Panisha share how locals in the countryside reunite over local Northeastern Thai delicacies  (hidden culinary gems that usually can't be found in typical Thai cooking classes).
Ajarn Neng will conduct both sacred tattoo ritual and 'Rot Nam Dam Hua' ceremony – the traditional way that Thai people express their respect to their beloved, respectful elders, grandparents, teachers or masters (Ajarn in Thai) in exchange for a good blessing from them and a 'sacred rope' to wear as a lucky charm on their wrist. The ritual and 'Rot Name Dam Hua' will be performed before getting a tattoo.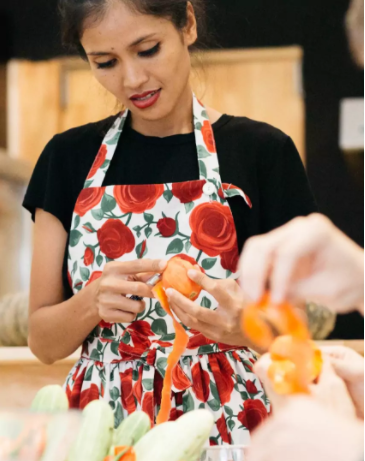 Waew, the founder and executive chef of Farm 22, a one-table, farm-to-table restaurant will show you the heart of Bangkok and help you master the fine art of Thai fruit carving as you learn more about the how it's used during Songkran.
"We see travellers coming back to Bangkok annually to seek alternative adventures during Songkran, whether they are travelling alone or with groups of friends or family. As well as staying in unique accommodation options, there is the desire among travellers to enjoy a city through the eyes of a local. Airbnb Experiences is also a great way to unleash economic opportunity for locals, and has emerged as a platform for people to monetise their passions and talents. Our greatest assets are time and potential and Experiences is a way to unlock that."

Sriram Vaidhya, Trips for Southeast Asia