Airbnb launches the Trust & Safety Advisory Coalition
Key Takeaways
Airbnb to partner with experts and communities to improve safety.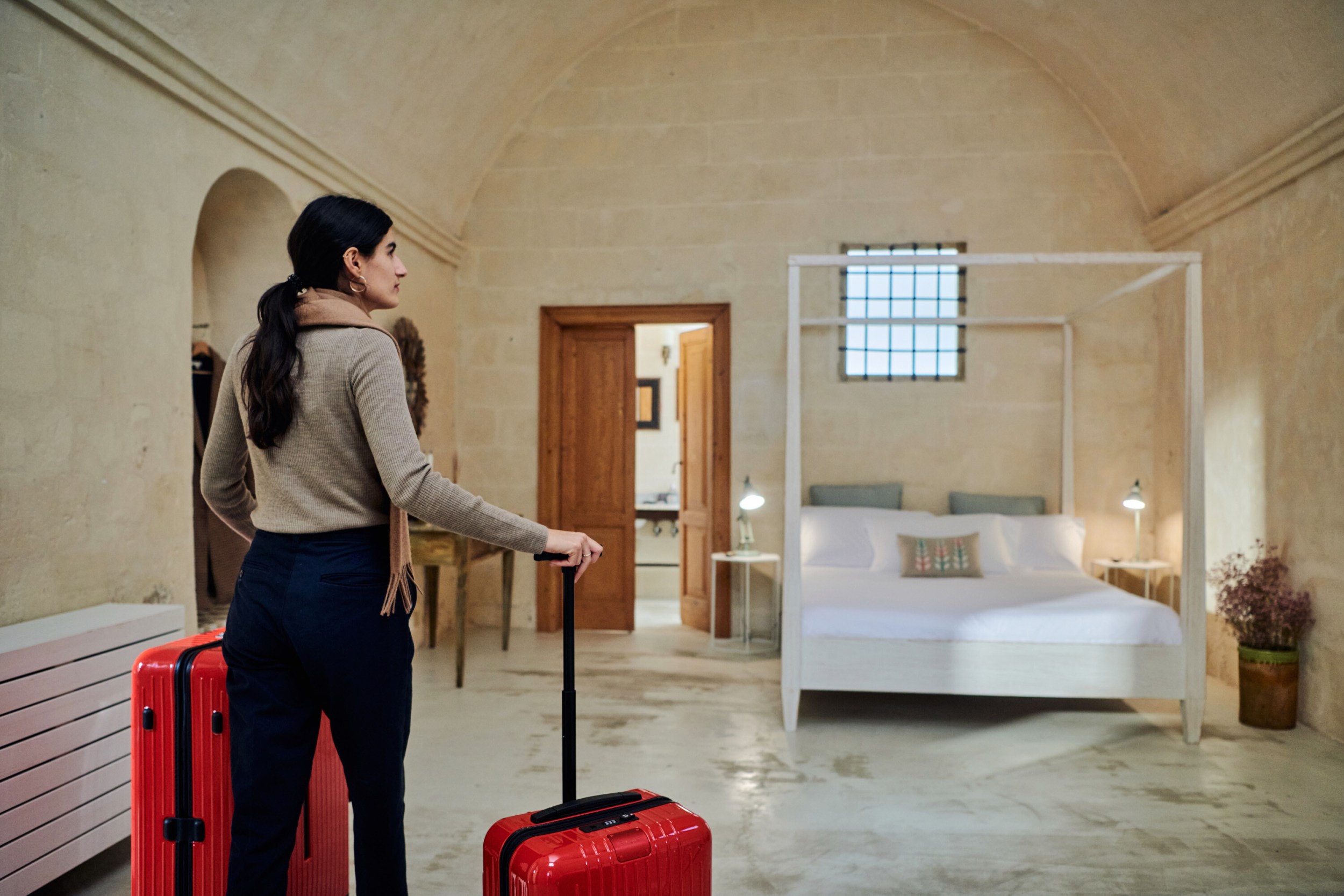 Key Takeaways
Airbnb to partner with experts and communities to improve safety.
We want everyone to feel safe when traveling via Airbnb. Achieving this mission starts with building out the right products, policies, and teams to promote a safe and reliable experience before, during, and after the trip – and we cannot do this without our partners.
We know that having subject matter experts share their expertise with our teams helps us facilitate a positive environment for our Hosts and guests. We know we are not the experts on important issues like fire safety, or suicide prevention, or human trafficking – bringing experts to the table makes our community and platform better.
It's with that spirit we're proud to announce our new Trust & Safety Advisory Coalition (TSAC). This coalition of 22 respected organizations will work to advise on Airbnb's community policies that govern the platform, as well as products, Community Support workflows, educational resources for Hosts and guests, and employee training. Airbnb is committed to continue to grow and cultivate this coalition in the coming years.
TSAC's strength is its members and their partnership with our internal teams to promote trust and safety for our community. The goal for this coalition is to focus on proactive solutions that keep community and user safety at the forefront.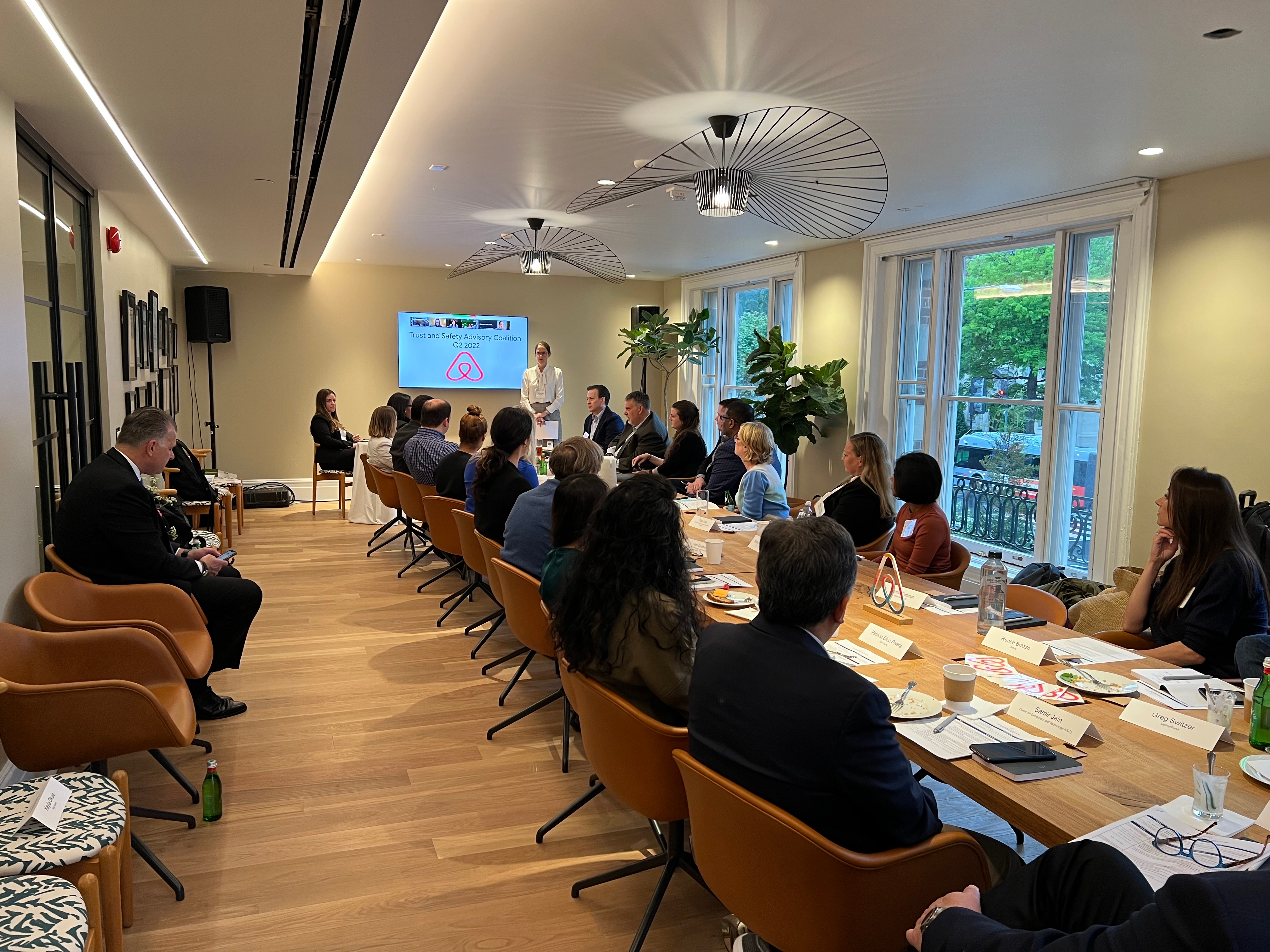 The TSAC kicked off with an inaugural in-person meeting this past March in Washington D.C. to discuss how this new collective can work together. TSAC intends to convene approximately every quarter, create meaningful ways to exchange ideas and information in between gatherings, and deliver impactful progress on trust and safety issues together. The coalition's most recent gathering was last week at Vital Voices' new headquarters, a global embassy for women. TSAC members gathered to discuss safety both on and off Airbnb's platform.
Specifically since the launch of this coalition, we've worked with member organizations on forthcoming updates to several community policies, new employee training programs to try to prevent online fraud and human trafficking, educational resources regarding smoke detectors and carbon monoxide detectors, and child safety plans to get ready for summer pool season.
There is no finish line to this important work. On the heels of our 2022 Summer Release which included a number of important safety announcements, we'll continue working to grow and strengthen this coalition.
TSAC member organizations:
Human trafficking
Canadian Centre to End Human Trafficking
Polaris Project
ECPAT-USA
DeliverFund
Child safety
Safe Kids Worldwide
National Center for Missing and Exploited Children
International Centre for Missing and Exploited Children
Fire safety
International Association of Fire Chiefs
Privacy & online safety
National White Collar Crime Center
International Association of Financial Crimes Investigators
Center for Democracy and Technology
Electronic Frontier Foundation
Community safety
National Organization of Black Law Enforcement Executives
Crime Stoppers International
International Association of Chiefs of Police
Women's safety
National Network to End Domestic Violence
Vital Voices
Ujima Community
Extremism & dangerous organizations
Tech Against Terrorism
Global Project Against Hate and Extremism
Global Internet Forum to Counter Terrorism
Mental health