Airbnb Q1 2023 financial results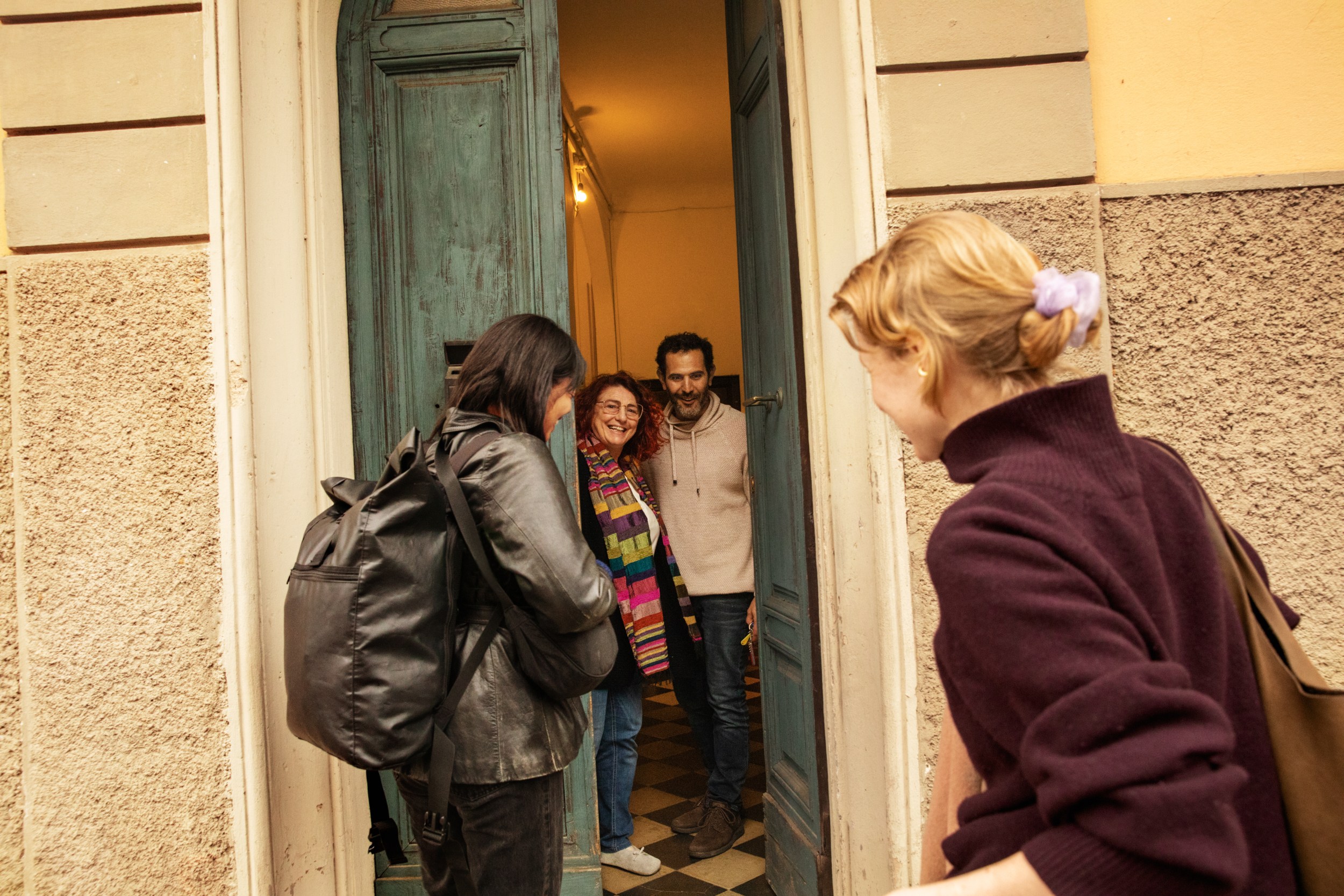 Today we issued our first quarter 2023 financial results. You can read the details here. Airbnb Co-founder and CEO Brian Chesky said: 
"We had another record-setting Q1, with more than 120 million nights and experiences booked and accelerating supply growth around the world. We also saw 20% year-over-year revenue growth and Free Cash Flow for the quarter was $1.6 billion. And with over 50 new features and upgrades released last week, our service has never been better."
Overview of Q1 results
We had a strong start to 2023. In Q1, Nights and Experiences Booked hit a record high with over 120 million. Revenue of $1.8 billion grew 20 percent year-over-year (24% ex-FX). Net income was $117 million – our first profitable Q1 on a GAAP basis. Adjusted EBITDA was $262 million while Free Cash Flow was $1.6 billion, growing 32 percent year-over-year. We are now twice the size as we were before the pandemic on both a GBV and revenue basis – and with considerably higher profitability and cash flow.
Looking ahead, we remain focused on our three strategic priorities:
Make hosting mainstream. Traveling on Airbnb is mainstream. We want hosting to be just as popular. To achieve this, we are raising awareness around hosting, making it easier to get started, and providing even better tools for Hosts. We have seen great results from our efforts. In every quarter over the last two years since we went public, we've seen acceleration in the year-over-year growth of our total active listings (excluding China). In Q1, total active listings grew 18% compared to the same prior year period, up from 16% in Q4 2022.
Perfect the core service. We want people to love our service, and that means obsessing over every detail. Millions of people have given us feedback on how to improve Airbnb. Recently, we've received a lot of input about rising prices. In today's economic environment, it's more important than ever to provide affordable stays for guests. We've listened. Last week, we introduced over 50 new features and upgrades as part of our 2023 Summer Release—including Airbnb Rooms, an all-new take on the original Airbnb, improved pricing tools, transparent checkout instructions, and more.
Expand beyond the core. We have some big ideas for where to take Airbnb next. This year, we're building the foundation for new products and services that we plan to launch in 2024 and beyond. At the same time, while Airbnb is in over 220 countries and regions, we're still underpenetrated in many markets. As a result, we've increased our focus and investments in less mature international markets and are seeing great results. Due to these efforts, Brazil and Germany have become two of our fastest growing markets and we're excited to expand the playbook around the world.
Q1 2023 financial results
Here is a snapshot of our Q1 2023 results:
Q1 revenue of $1.8 billion was our highest first quarter ever. Revenue grew 20% year-over-year (24% ex-FX) driven by solid growth in Nights and Experiences Booked and stable Average Daily Rates ("ADR").
Q1 net income of $117 million was our first profitable Q1. Net income was $117 million in Q1 2023 compared to a net loss of $19 million in Q1 2022. This increase was primarily due to our revenue growth, expense discipline and interest income. In Q1 2023, we delivered a net income margin of positive 6%, up from negative 1% in Q1 2022.
Q1 Adjusted EBITDA of $262 million was a record first quarter. Adjusted EBITDA in Q1 2023 increased 14% compared to $229 million in Q1 2022. This improvement in Adjusted EBITDA demonstrates the continued strength of our business and discipline in managing our cost structure. Adjusted EBITDA margin was 14% for Q1 2023, relatively stable from 15% in Q1 20221.
Q1 Free Cash Flow of $1.6 billion was our highest ever. Q1 2023 net cash provided by operating activities was $1.6 billion, up from $1.2 billion in Q1 2022. The increase in cash flow was driven by revenue and bookings growth as well as net margin expansion. Our TTM FCF was $3.8 billion, representing a FCF margin of 44%2. Our TTM Free Cash Flow generation enabled us to repurchase $2 billion of our common stock over the same time period. In total, our share repurchases since the start of our buyback program in August 2022 have helped to reduce our fully diluted share count from 706 million in Q1 2022 to 697 million at the end of Q1 2023. We're announcing today that our Board of Directors approved a new share repurchase authorization of up to $2.5 billion of our Class A common stock.
Business highlights
Our strong quarter was driven by a number of positive business trends:
More guests are traveling on Airbnb than ever before. Nights and Experiences Booked grew 19% in Q1 2023 compared to a year ago. Even with continued macroeconomic uncertainties, we have seen our highest number of active bookers, demonstrating both loyalty from our returning guests and a growing base of first-time bookers. Our current backlog of nights is approximately 25% stronger than a year ago.
Guests are traveling overseas and returning to cities. Cross-border nights booked grew by 36% in Q1 2023 compared to a year ago. We were particularly encouraged by the continued recovery of Asia Pacific as nights booked in Q1 2023 increased over 40% year-over-year. We saw international travel from other regions to Asia Pacific increase 160% during the quarter compared to Q1 2022. Cross-border nights booked to North America also increased on a sequential basis, with 34% year-over-year growth in Q1 2023 relative to 31% a quarter ago. In addition to the strong cross-border growth, we saw more guests return to cities. High-density urban nights booked increased by 20% in Q1 2023 compared to the same prior year period.
Guests are continuing to use Airbnb for longer stays. Nights from long-term stays (28 nights or longer) were 18% of total gross nights booked in Q1 2023. Over the past three years, we've seen new use cases emerge as guests across all regions and age groups use Airbnb for long-term stays.
Supply growth continued to accelerate. We grew supply 18% compared to Q1 20223. We observed double-digit supply growth across all regions and market types, with the fastest growth in North America and Latin America. Urban and non-urban supply also grew 18% year-over-year.