A great meal shared with friends, old or new, can make a trip special. That's why, starting today, you can book a table at nearly 650 restaurants across the United States directly through Airbnb, powered by Resy.
The ability to book reservations at a curated selection of restaurants is part of our ongoing commitment to focus on the entire trip, not just homes, and follows the launch of Experiences last year. Travelers can now find a table at celebrated restaurants like Petit Crenn in San Francisco, Kismet in Los Angeles, Bateau in Seattle, or Thip Khao in Washington, D.C. without leaving the Airbnb app.
We feel we've solved a problem no other travel company has yet. Roughly two-thirds of American travelers (66 percent) make restaurant reservations when they're away from home, according to a recent Airbnb survey conducted online by Harris Poll among over 1,900 American travelers*. But finding the right place to eat in an unfamiliar city can be a frustrating experience: Although   the   majority of    American    travelers who make reservations while  traveling (39 percent) say they'd prefer to make their reservations online, a phone call to the restaurant is still the most common way  they typically  book a table (62 percent). Over the last 12 months, more than 50 percent of Airbnb bookings were for international trips, and while traveling internationally, guests might not be familiar with local reservation sites or able to translate online systems into their own languages.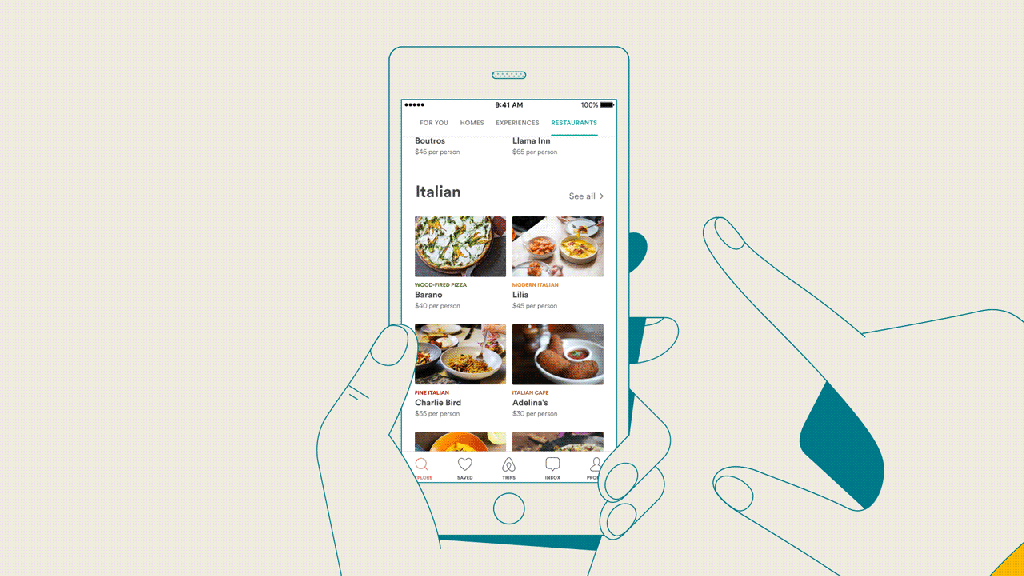 With the Resy partnership, we've made it easy for people to find inspiring places to dine out. Through a dedicated restaurants tab on our website and in the Airbnb app, guests can search by cuisine, time of day (breakfast, brunch, lunch, dinner), or use a map view to find a restaurant in the neighborhood where they're staying. We're working on translations within the Airbnb app so cross-language travelers won't have to worry about navigating a foreign booking site. People can then book a table directly through Airbnb. Restaurants on Airbnb, powered by Resy, are curated and selected by Resy for their consistently high quality. They include local favorites, award winners and international destinations.
For chefs like Peter Cho, whose Korean-American restaurant Han Oak in Portland won multiple Best New Restaurant and Best New Chef accolades in 2016, a feeling of discovery and delight is key to the dining experience.
"Our entrance is tucked away in a small food hall with four restaurants. We're hidden behind this retail frontage at the back of a parking lot," Cho says of the space, where he also lives with his wife and two children, and his parents can often be seen pitching in. "But when people turn the corner and see our beautiful courtyard, I get to see that delight on their faces."
That sense of surprise can be found on the menu as well, says Cho, who grew up on a diet of Korean food, although he never cooked the cuisine in his professional career.
What I'm trying to do is cook food that's fun for me to eat. I serve stuff that I love, but it's not totally traditional.

Peter Cho, chef-owner at Han Oak in Portland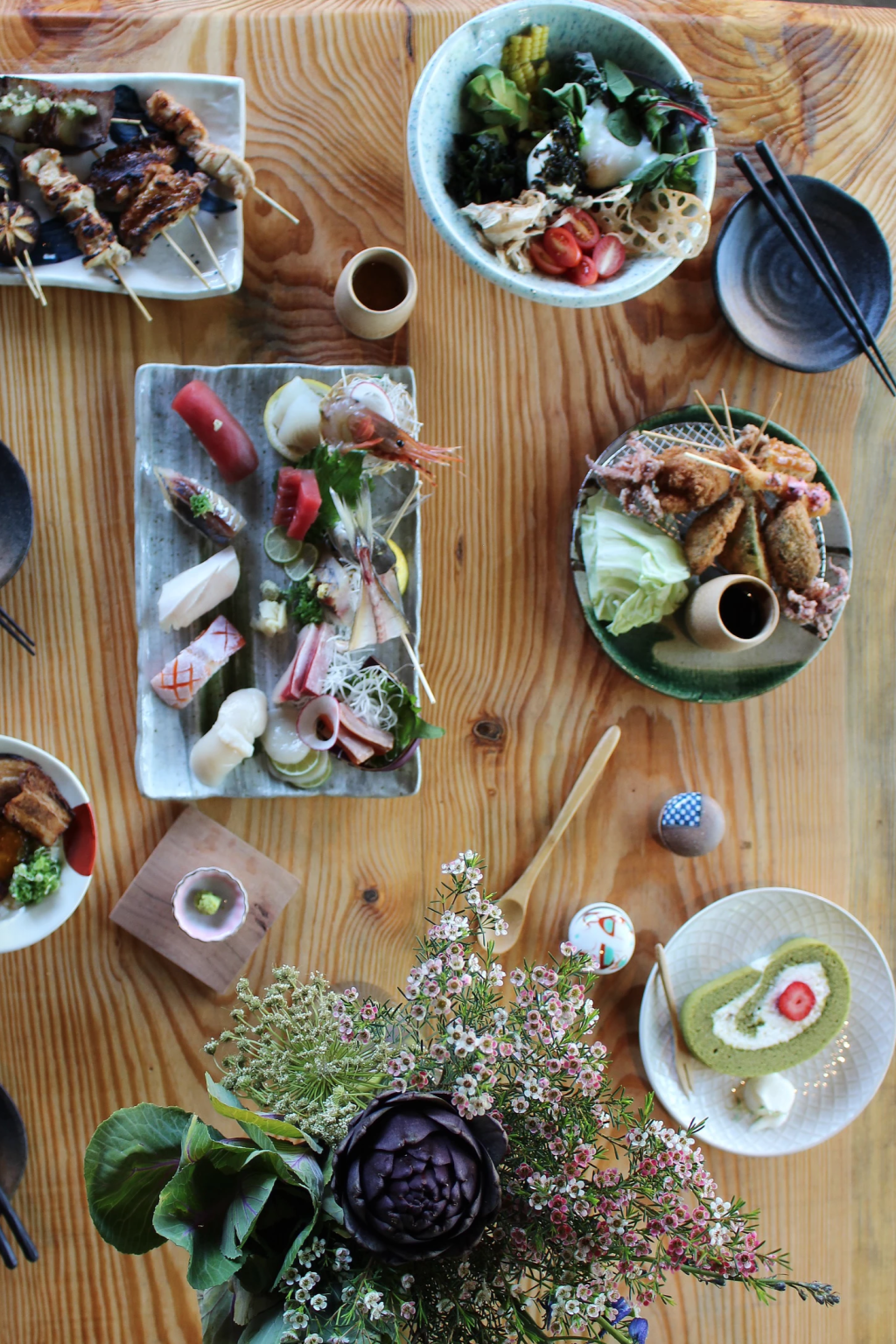 For others, like chef Jason Liang of Brush Sushi Izakaya outside of Atlanta, every new diner is an opportunity to inspire someone to think differently about their food.
"There's always a 'Wow!' factor when dining at Brush," says Liang, who likes to talk at length about his respect for Jidori chicken and the farmers who raise them. For him, Japanese cuisine is about simplicity, not sizzle. The goal is to celebrate those farmers as much as the ingredients themselves.
We're proud of supporting our local producers. When I grew up my grandma taught me to finish your meal. Now we want to support those people who work hard. We have to appreciate it and respect it.

Jason Liang, chef-owner of Brush Sushi Izakaya in Atlanta
Over the last year, Airbnb guests spent over $6.5 billion at restaurants in 44 markets around the world during their trips, our restaurant spending report found. With over 1.6 million registered users and 25 million diners seated to date, Resy is the perfect partner to help our guests with this important part of their trips.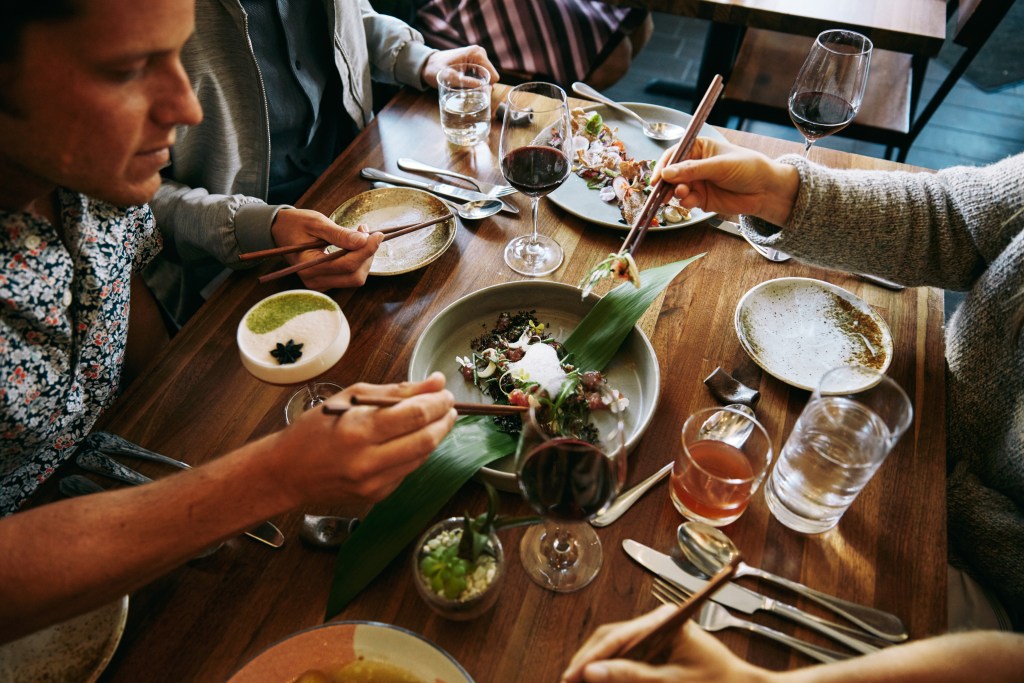 Today, Airbnb restaurant reservations powered by Resy are available in  top dining cities across America, including New York, Los Angeles, Washington, D.C., San Francisco, Miami, Charleston, Austin, Seattle, Denver, Portland, Atlanta, New Orleans, and Nashville. In the future, through our partnership with Resy, we're looking into allowing for even more dining options like exclusive tables for our users or social dining experiences where guests can share a meal and meet their fellow Airbnb travelers. In the coming months, we'll work with Resy to expand this offering to international destinations.
*The Airbnb Reservations survey was conducted online within the United States by Harris Poll on behalf of Airbnb from September 12-14, 2017 among 2,083 U.S. adults ages 18 and older, among whom 1,904 ever travel ("American travelers"). This online survey is not based on a probability sample and therefore no estimate of theoretical sampling error can be calculated. For complete survey methodology, including weighting variables and subgroup sample sizes, please contact  press@airbnb.com.
Announcement Highlights
Access reservable tables and prix fixe dinners at nearly 650 restaurants curated by Resy.

U.S. Markets at launch: New York, Los Angeles, Washington, D.C., San Francisco, Miami, Charleston, Austin, Seattle, Hamptons, Denver, Portland, Raleigh/Durham, Atlanta, New Orleans, Nashville, Napa.

Search for restaurants by cuisine type, meal type, time of day or map view.

Resy has over 1.6 million users and has seated 25 million diners since launching in New York City in 2014.

Airbnb Reservations Survey Highlights
Close to half of American travelers (46%) look for restaurants recommended by locals when traveling.

Over half of American travelers (52%) would like to have the option of dining out and cooking in when they travel.

3 in 10 Americans who have traveled internationally (30%) say it is difficult to find good restaurants that are liked by locals and not just tourists when traveling internationally.

About half of Americans who dine out when traveling (51%) say they typically find restaurants to dine at when traveling by asking the hotel concierge.

Two thirds of Americans travelers (66%) make restaurant reservation when traveling; among them, the top way they typically make restaurant reservations when traveling is by phone call (62%), however, the top way they would prefer to make restaurant reservations while traveling is online (39%).

Download assets from this post here.