Airbnb Supporting Economic Recovery in Asia-Pacific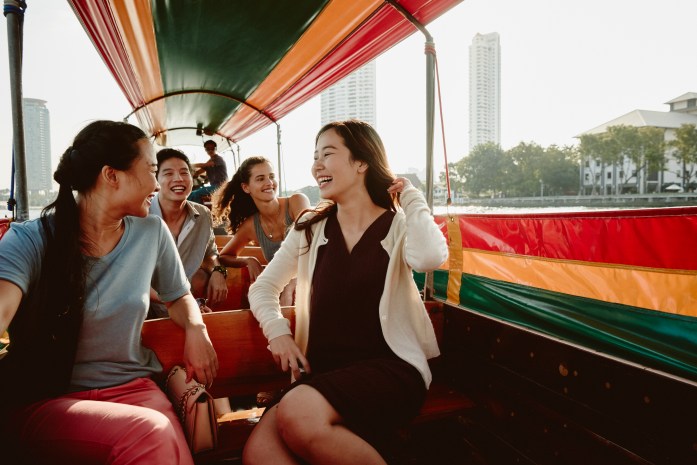 The Oxford Economics report, The Economic Impact of Airbnb in APAC, explored the total economic impact of Airbnb across the Asia-Pacific (APAC) region between 2015 and 2019. The landmark report, commissioned by Airbnb, utilized both Airbnb aggregated data and the Oxford Economics Global Economic Impact Model to generate detailed economic modeling.
The Airbnb community supported more than 920,000 jobs in the Asia-Pacific region in 2019 and could play a critical role in tourism's recovery, according to a new report released today.
According to the report, Airbnb guests spent a total of $70.5 billion in Asia-Pacific between 2015 and 2019. Airbnb guests spent more than $20.7 billion in 2019 – a fourfold increase in real terms since 2015. The report found the vast majority of Airbnb guest spending is on things like shopping, food and transport.
In 2019 alone, the Airbnb community contributed more than $22.7 billion to the Asia-Pacific's economy and supported more than 925,600 jobs, including 161,000 jobs in the Philippines, 113,000 jobs in Thailand and 82,000 jobs in Vietnam. For every 100 Airbnb listings in Asia-Pacific, 101 jobs were supported in 2019.
The growth of the Airbnb community is also spreading the benefits of tourism across the entire region. The growth in guests staying on Airbnb was fastest in the ASEAN-6 countries including Thailand, Indonesia, Vietnam, Philippines, Malaysia and Singapore.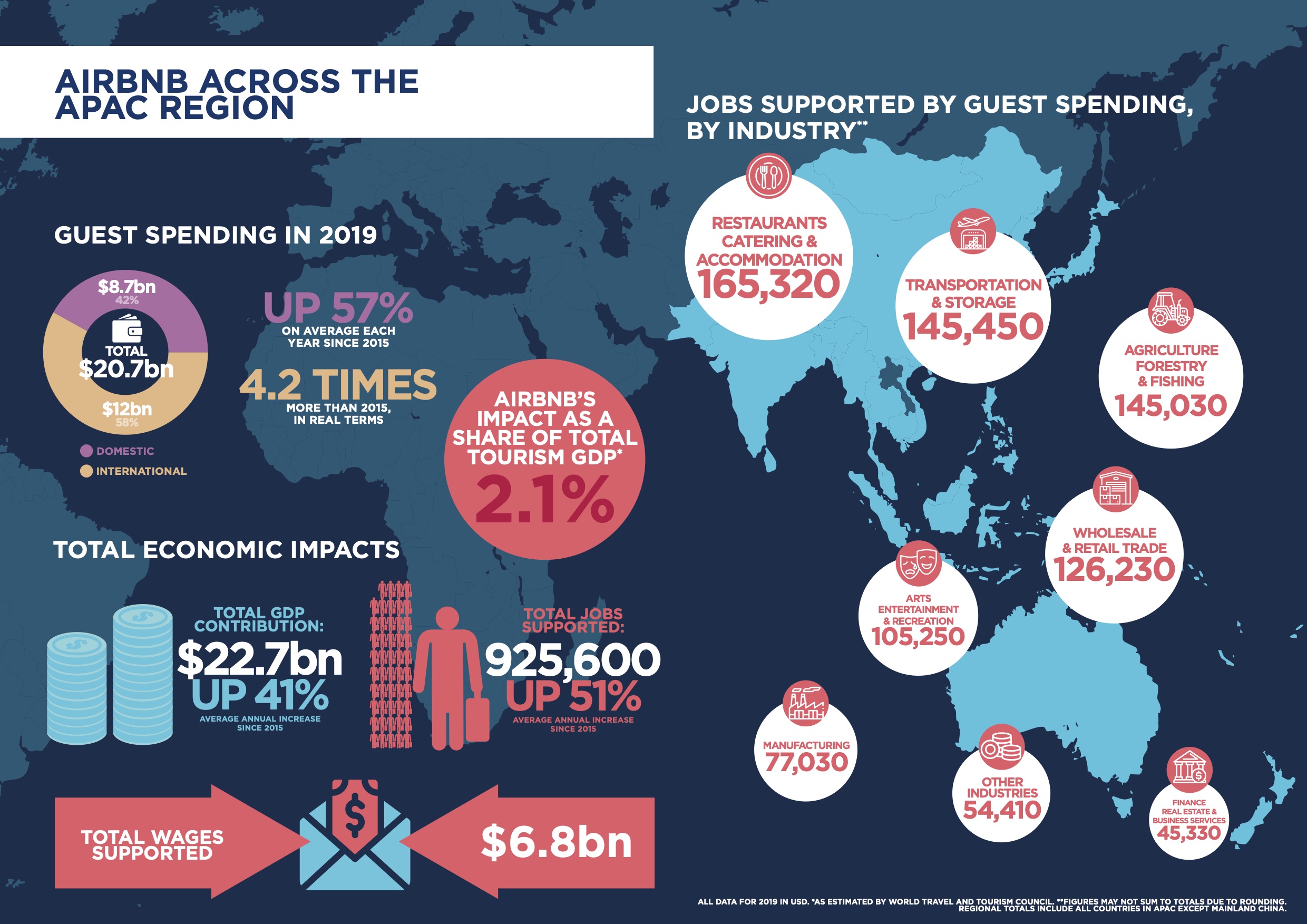 "Airbnb is well-placed to play an important role in bringing tourists, and their spending, back to destination economies, and in supporting the earlier recovery of domestic travel by helping households, particularly those who seek to substitute an international trip with a domestic one, discover new areas in their own country to visit."

James Lambert, Oxford Economics' Director of Economic Consulting in Asia
"While this report looks back at the recent past, we believe it offers timely insights for the future. The report confirms that Airbnb is a proven and powerful engine of economic growth and job creation in APAC," said Mike Orgill, APAC Director of Public Policy at Airbnb.
"The local, authentic and sustainable travel experiences offered by our community could be a valuable tool for governments looking to kickstart the tourism industry's recovery. We want to work hand in hand with local governments, businesses and communities to help tourism recover as quickly and strongly as possible."
Airbnb also recently launched Go Near, a new campaign to support domestic travel, that aims to help restore travel in a responsible way that benefits local families, businesses and communities. As part of the initiative, Airbnb is working closely with governments and destination marketing organizations sharing travel trends and local data, providing marketing support, and leveraging Airbnb Experiences to create new, unique ways for guests to explore destinations.