An update on Airbnb.org's work to support Afghan refugees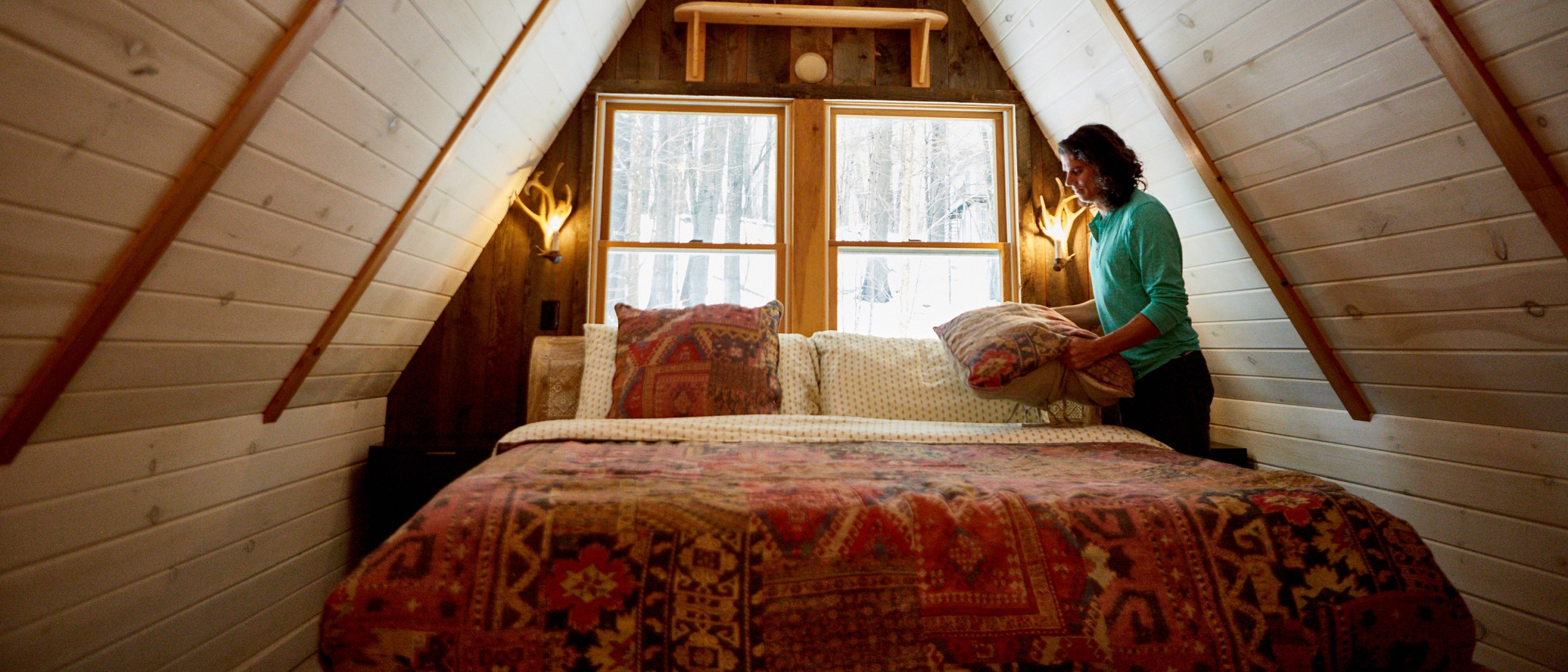 To help support the resettlement of Afghans here in the United States and elsewhere, last month Airbnb.org announced it would provide temporary housing to 20,000 Afghan refugees worldwide. The cost of these stays are funded by contributions to Airbnb.org from Airbnb and Airbnb CEO and co-founder Brian Chesky, as well as donors to the Airbnb.org Refugee Fund.
Since that announcement, the need for temporary housing for Afghan refugees has continued to grow. In the US alone, officials estimate 65,000 refugees are expected to arrive by the end of September and as many as 30,000 more in the year to come.
Today, we are proud to share that thanks to the generosity of our Hosts and donors from across the country and around the world, Airbnb.org will have the capacity to go above and beyond its initial commitment to house 20,000 Afghan refugees. If demand for housing aligns with supply in communities where refugees are resettling, these new resources could help provide housing for an additional 20,000 Afghan refugees. In addition to stays funded by Airbnb, Airbnb.org and donors, 5,000 Hosts on Airbnb have offered to provide free and discounted stays to Afghan refugees, with more Hosts volunteering to support refugees every day.
Afghan refugees will be welcomed by Hosts like Mahmoud from Garrison, New York – one of the thousands of people who signed up via Airbnb.org to open up their home. An Airbnb Superhost since 2014, Mahmoud is also a refugee from Iran and a translator for the US Department of State. When he heard about Airbnb.org's program, he signed up to host Afghan refugees because he knows how important it is to find a community when starting life in a new country. He looks forward to hosting someone via the program soon. Mahmoud embodies the kindness and generosity of Hosts who have offered to welcome Afghan allies and their families.
This work would also not be possible without the support of Airbnb.org's resettlement partners. Airbnb.org is now working with all nine US resettlement agencies – including longtime partners such as the International Rescue Committee (IRC), Church World Service (CWS) and HIAS, as well as Afghan-led organizations like Women for Afghan Women. Together, they have helped place 675 Afghan refugees in temporary housing across the US, including in Sacramento, Seattle, Jersey City, Denver and Dallas. Resettlement agencies expect bookings will increase as more Afghan evacuees move off military bases and into communities where they will resettle.
Airbnb.org is also working closely with partners to assess temporary housing needs outside of the US with the goal of expanding to other countries that have committed to resettle a significant number of Afghan refugees.
Yesterday, Chesky and Airbnb co-founder and Chairman of Airbnb.org Joe Gebbia met with representatives from these partner organizations and US Under Secretary of State for Civilian, Security, Democracy and Human Rights, Uzra Zeya, in Washington, DC to thank them, learn more about the challenges they are seeing on the ground, and to better understand how Airbnb.org can continue to help meet this moment. Gebbia committed to ensuring Airbnb.org is embedded within the US resettlement infrastructure and  exploring new programs such as community sponsorship, and Chesky committed to rallying more Hosts to open their homes at a time when housing is critical. In addition, they plan to continue their efforts to mobilize more companies and philanthropies to do their part in this crisis.
Airbnb and Airbnb.org have been supporting refugees and other displaced people for almost a decade and we look forward to continuing to provide support to Afghan refugees in close coordination with our partners over the coming months and years ahead.
Anyone interested in becoming an Airbnb.org Host or donating to support this initiative can go to airbnb.org/refugees to learn more.