A Night On Us: Airbnb Announces Program To Support UAW members on Strike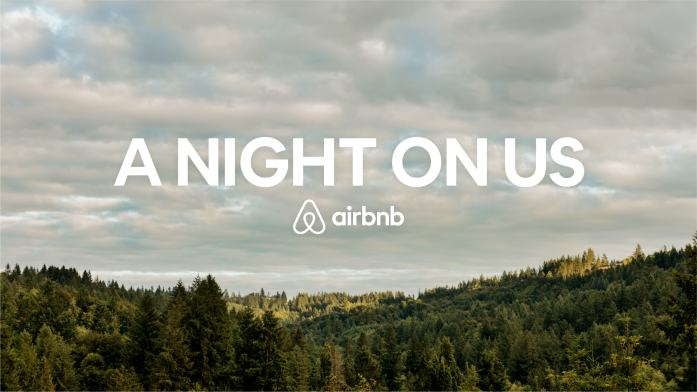 Building on the A Night on Us program extended to federal workers during the 2019 government shutdown, Airbnb will give striking United Automobile Members who host on Airbnb an extra night's income.
The Offer will extend to United Automobile Workers striking in the United States who host on Airbnb before December 16th.
For the second time since the Program's creation earlier this year, Airbnb will activate its A Night On Us campaign, to support striking United Automobile Workers (UAW) members who host on Airbnb.  
UAW members who host stays of at least three nights or an Experience between September 16 – December 16, will get an extra night of income on Airbnb. The offer is also open to UAW members who are new to hosting if they create an accommodation or Experience listing and receive bookings before December 16th.
"Our host community is the heart of Airbnb, and we want to support them during this time of uncertainty," said Greg Greeley, Airbnb's President of Homes. "It's a small thing we can do to stand with our hosts when they need it."
Starting today, as part of A Night On Us, Airbnb will offer striking UAW members who host extra financial support equivalent to the price of their listing up to $110 (to approximate a typical nightly rate in the U.S.). 
Eligible hosts can sign up for A Night On Us here and UAW members who are not currently hosts can learn more about creating their first listing here.
Airbnb has long been a tool for economic empowerment. According to an annual survey of U.S. hosts, 55 percent of hosts share their home to help afford to stay in their home.
About Airbnb
Founded in 2008, Airbnb's mission is to create a world where people can belong through healthy travel that is local, authentic, diverse, inclusive and sustainable. Airbnb uniquely leverages technology to economically empower millions of people around the world to unlock and monetize their spaces, passions and talents and become hospitality entrepreneurs. Airbnb's accommodation marketplace provides access to 7 million unique places to stay in more than 100,000 cities and 191 countries and regions. With Experiences, Airbnb offers unprecedented access to local communities and interests through 40,000 unique, handcrafted activities run by hosts across 1,000+ cities around the world. Airbnb's people-to-people platform benefits all our stakeholders, including hosts, guests, employees and the communities in which we operate.