Back From the Antarctic Sabbatical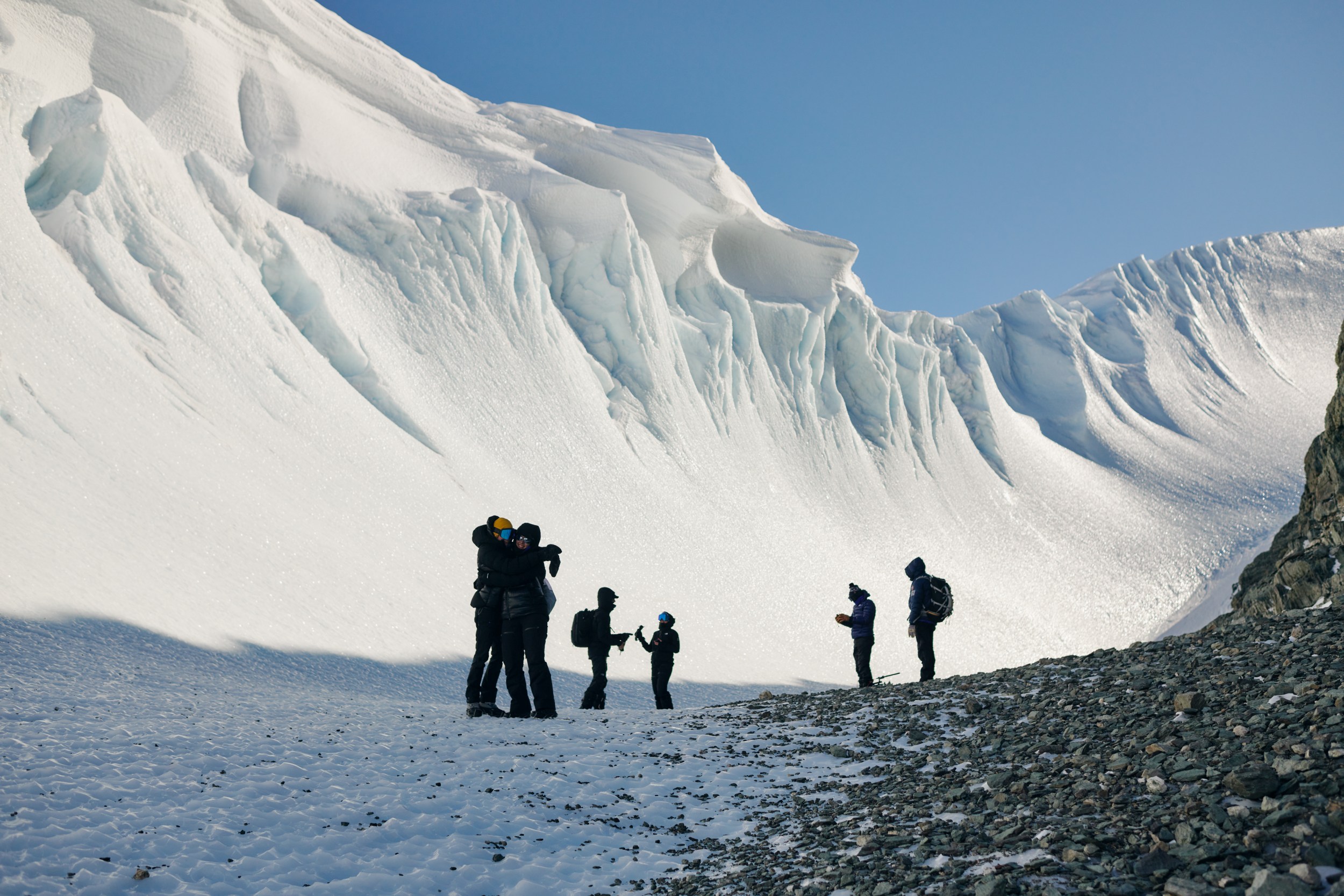 Earth's highest, driest, coldest and windiest continent remains a dream for many — hard to reach, tough to live in and a privilege to see with your own eyes. And last month, five passionate volunteers — selected from more than 140,000 applicants — got to experience the vast beauty of the Great White Continent first hand, as part of the Antarctic Sabbatical.
The volunteers — from Hawaii, Arizona, India, Norway and Dubai — were flown from Punta Arenas in southern Chile down to distant Union Glacier Camp, deep in West Antarctica: their base for eight days on the ice.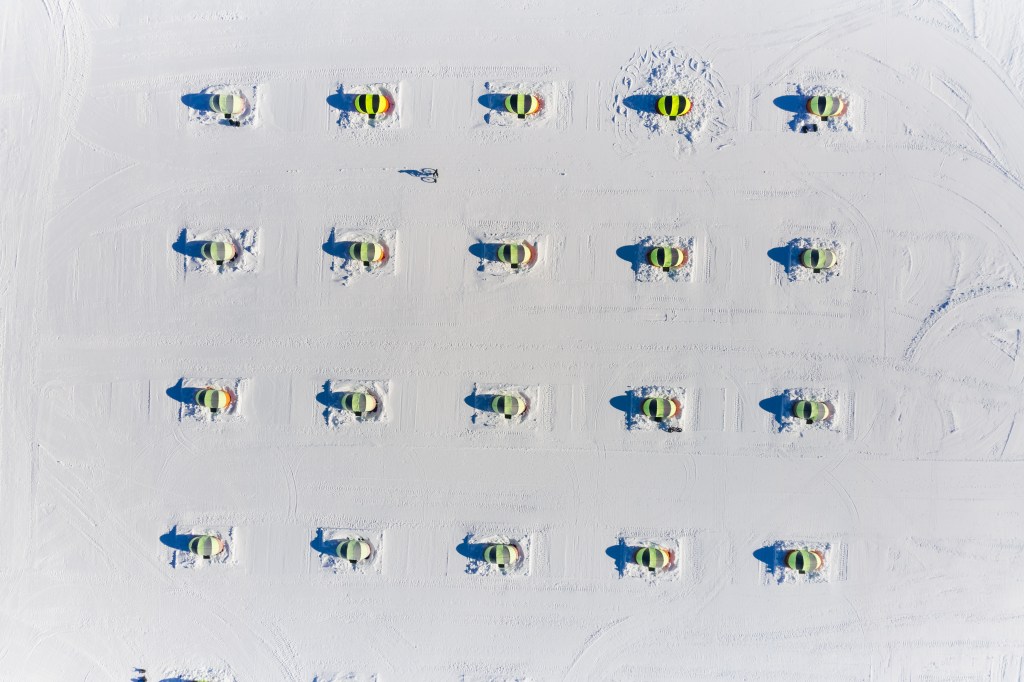 "What struck me when we arrived was that it not only looked like a different planet, but it felt like a different planet," says Spencer, a 33-year-old ecology professor from Oahu. "Immediately, there was a sense of being completely isolated in this remote, overwhelmingly beautiful place: totally unplugged from reality. That was extremely rewarding, too, because it allowed us to focus on what we were there to do."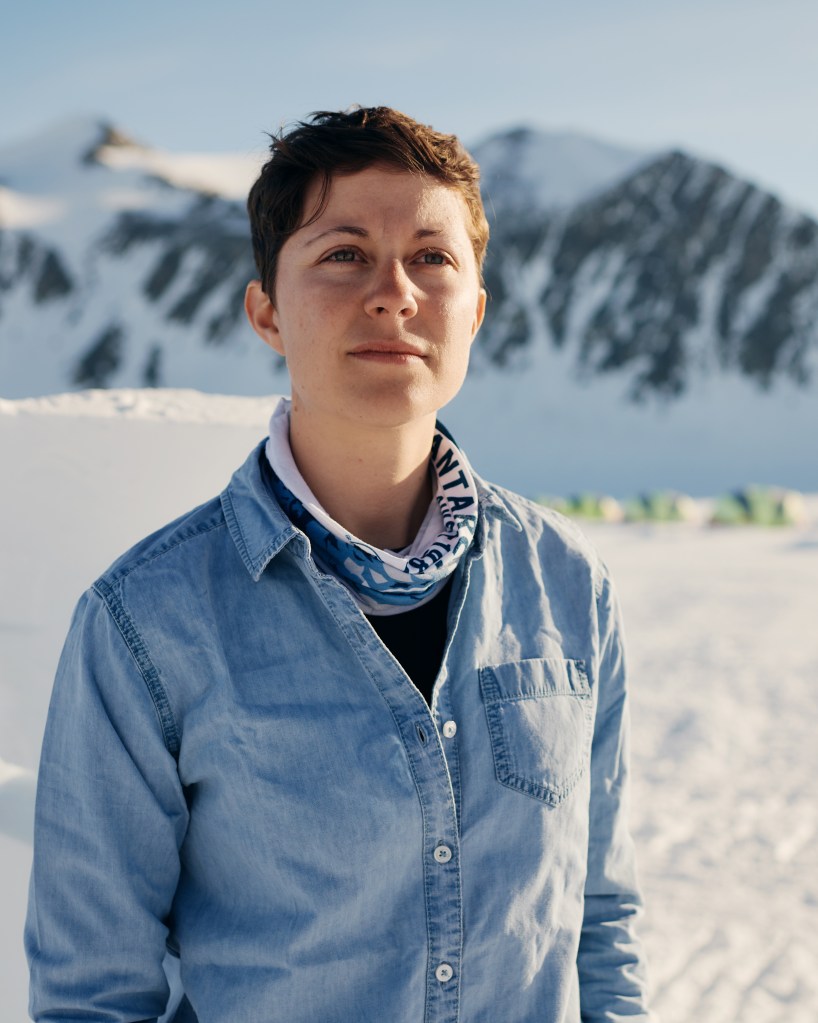 That purpose was to assist British environmental scientist Kirstie Jones-Williams with her ground-breaking research on microplastics — and their potential pollution of Earth's last great wilderness. During their visit, the Airbnb volunteers collected dozens of snow samples from remote sites, as well as helping Jones-Williams process and analyze them in a specifically set up Antarctic lab. Real change will only come from this experience if the selected five become ambassadors on sustainability, though — which is why Ocean Conservancy was brought on as a partner to the Sabbatical from the get-go.
"Right from the start, we got a sense of how important this research was; how the data we collected was going to fit into other branches of science," says Kjersti, 37, from Oslo. "Ultimately this entire project is about looking after our planet. The fact that we, as normal people with a passion for the environment, can help in a direct way like this is very, very cool."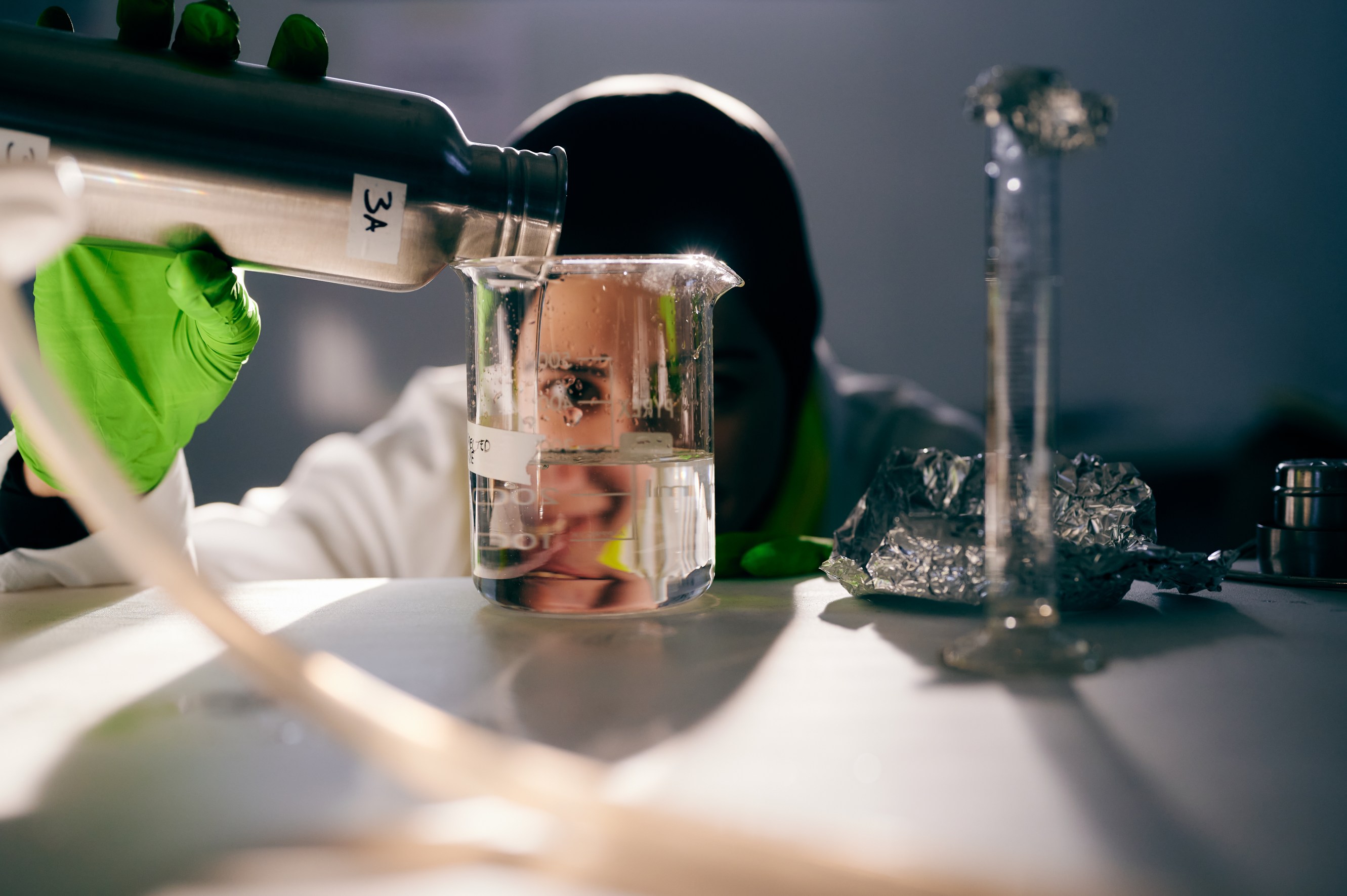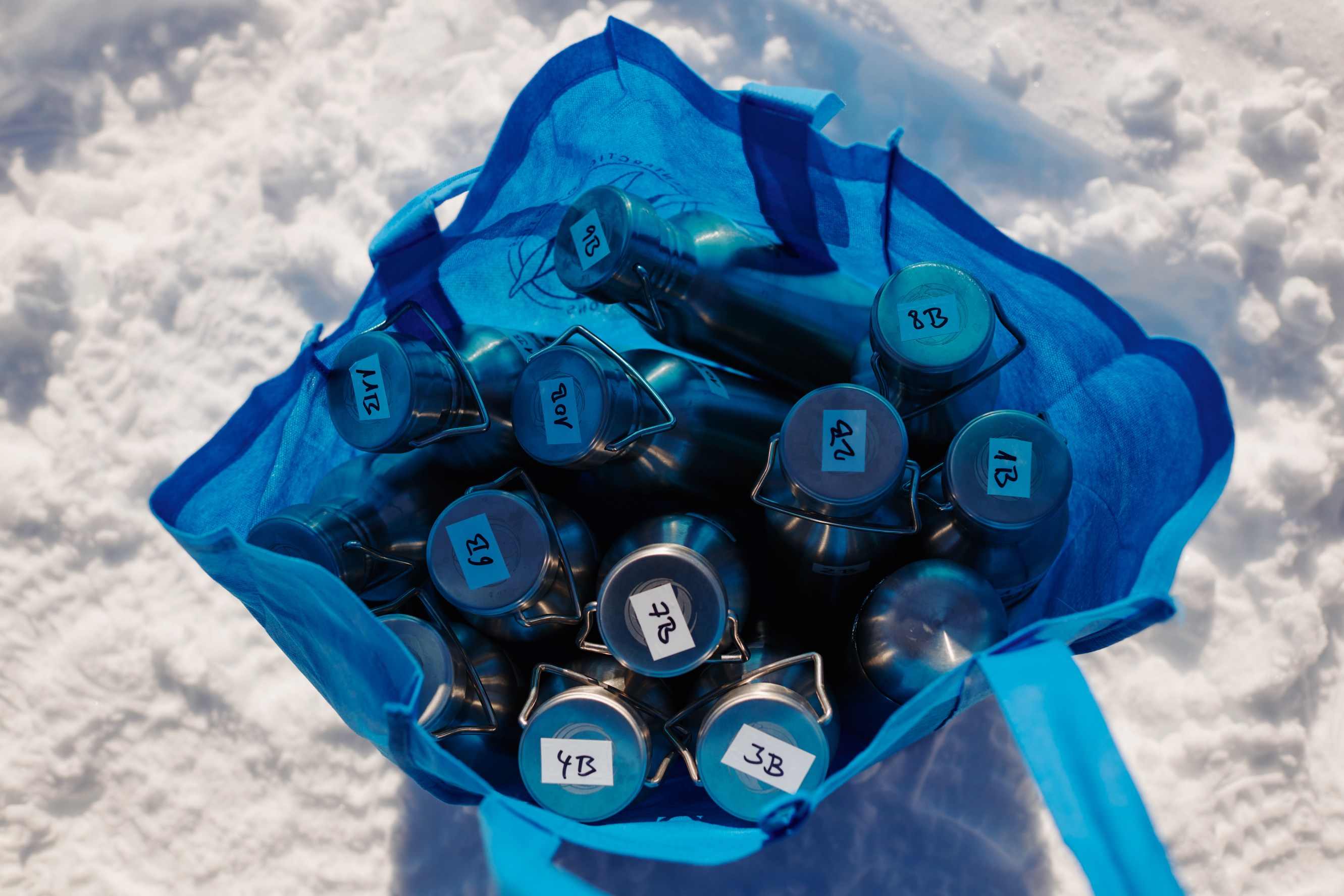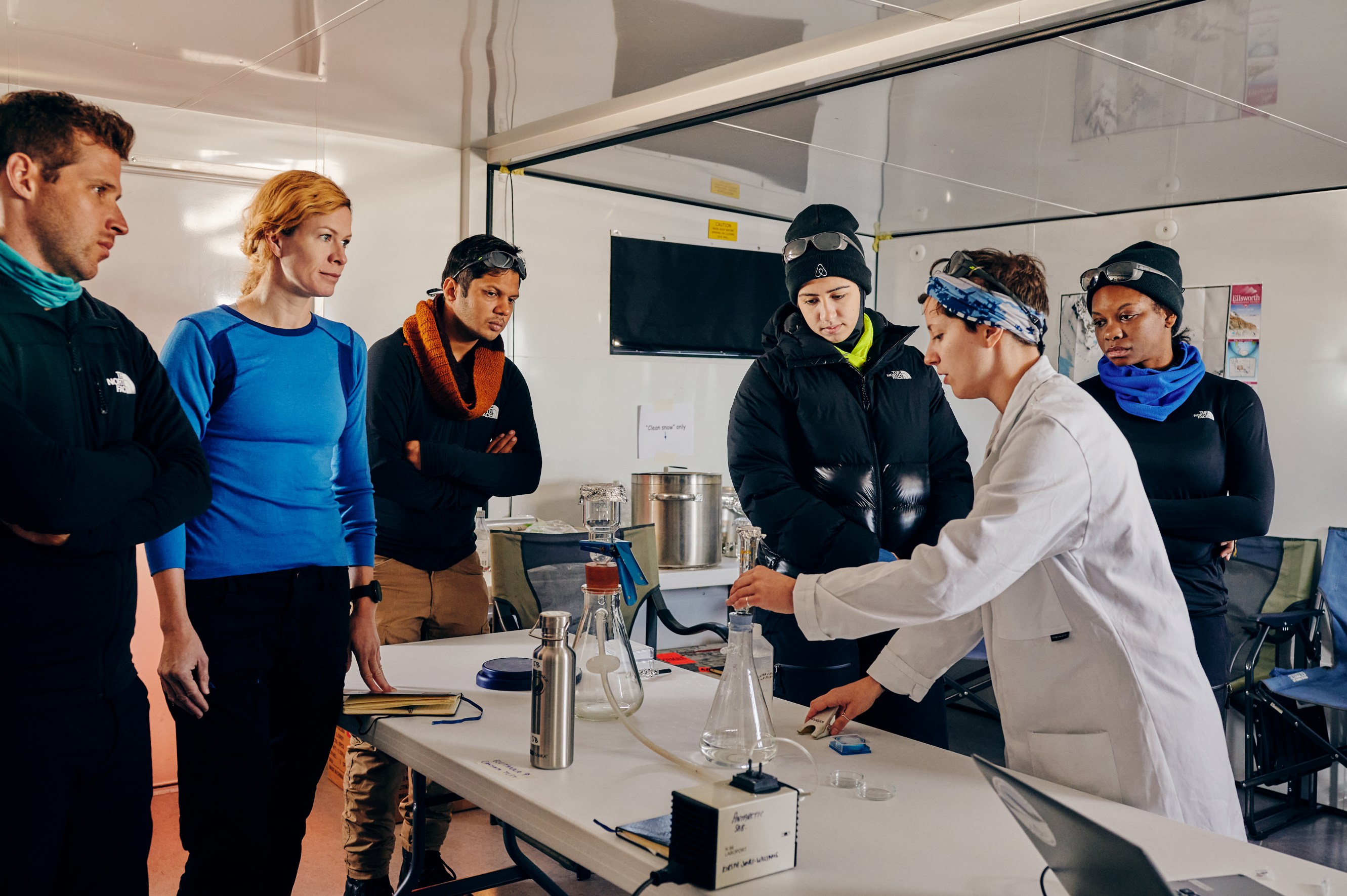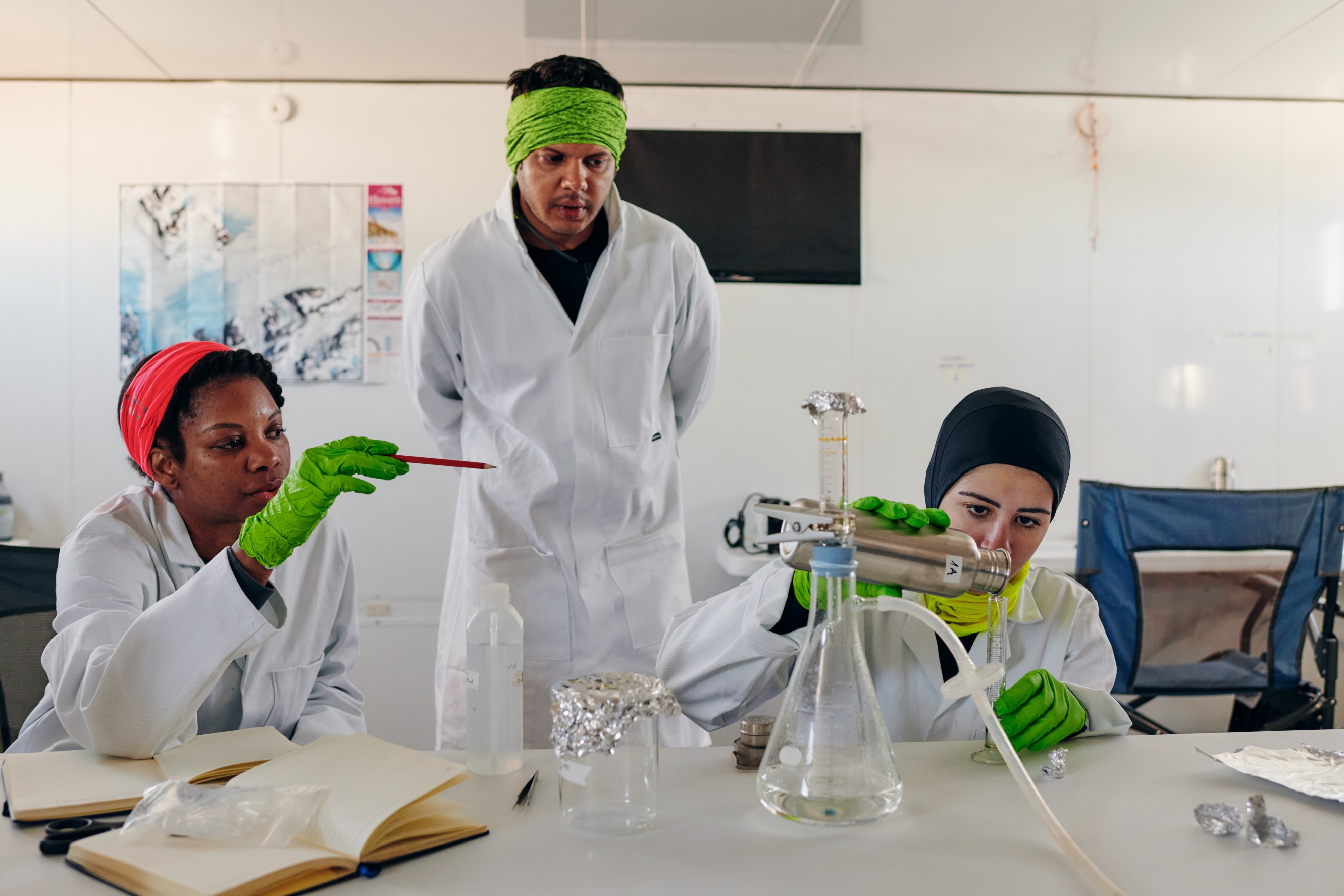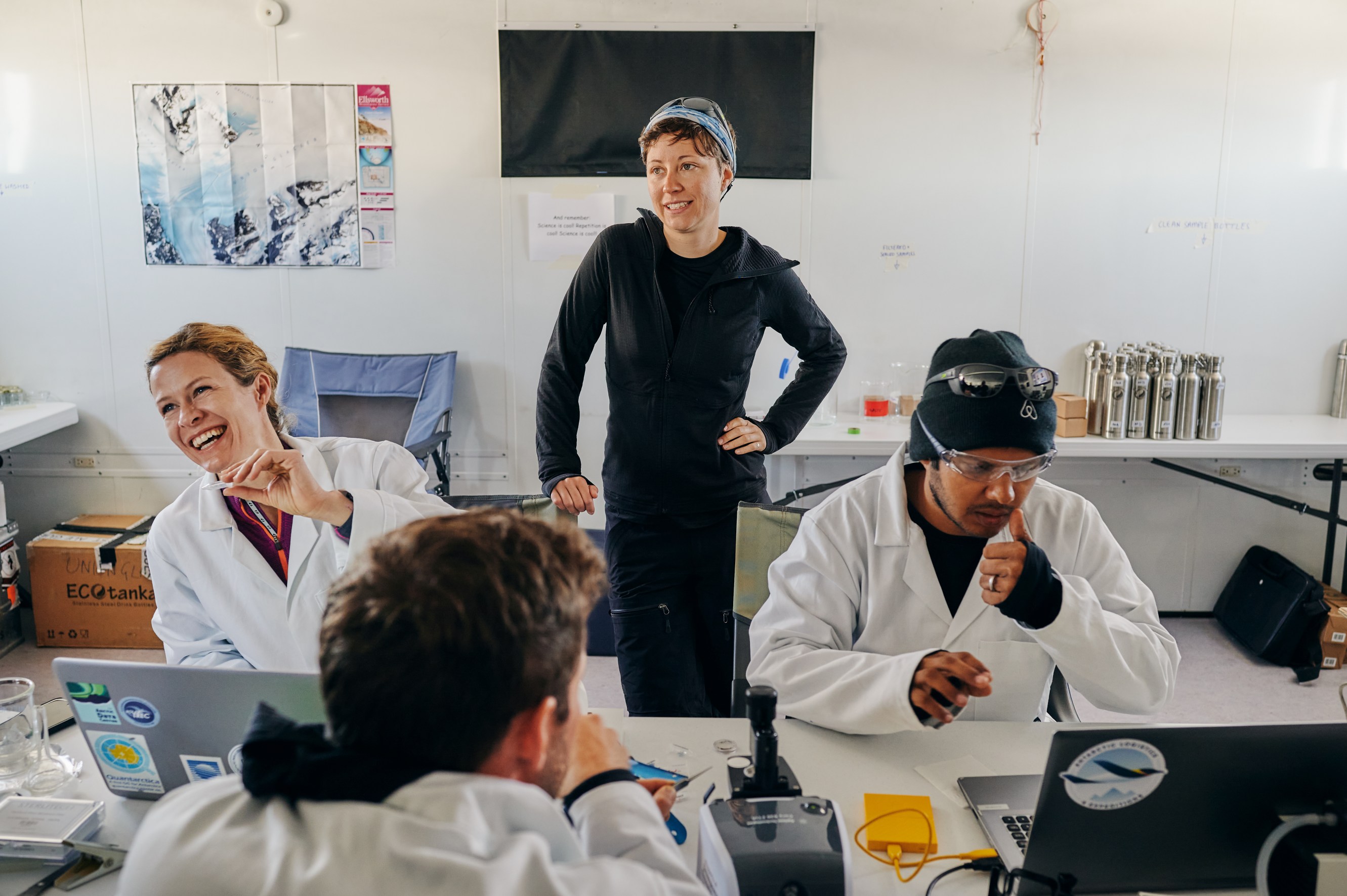 The expedition would not have been possible without Antarctic Logistics & Expeditions (ALE), the partner that runs the camp that became the team's base. Union Glacier Camp itself is as unique as it is secluded: a colorful collection of tents and temporary buildings huddled together on a vast glacier at the feet of the towering Southern Ellsworth Mountains. The volunteers were carefully prepared for life on the ice, from the necessity of roping themselves together whenever leaving camp to the complete lack of darkness during their visit – or flushing toilets. But there was one thing that took them all by surprise.
"The food was absolutely amazing," laughs 35-year-old Tynthia from Arizona. "I mean, seriously good. And that's important in an environment like Antarctica when you need to eat up to five meals a day to replace all the calories your body is using just to stay warm."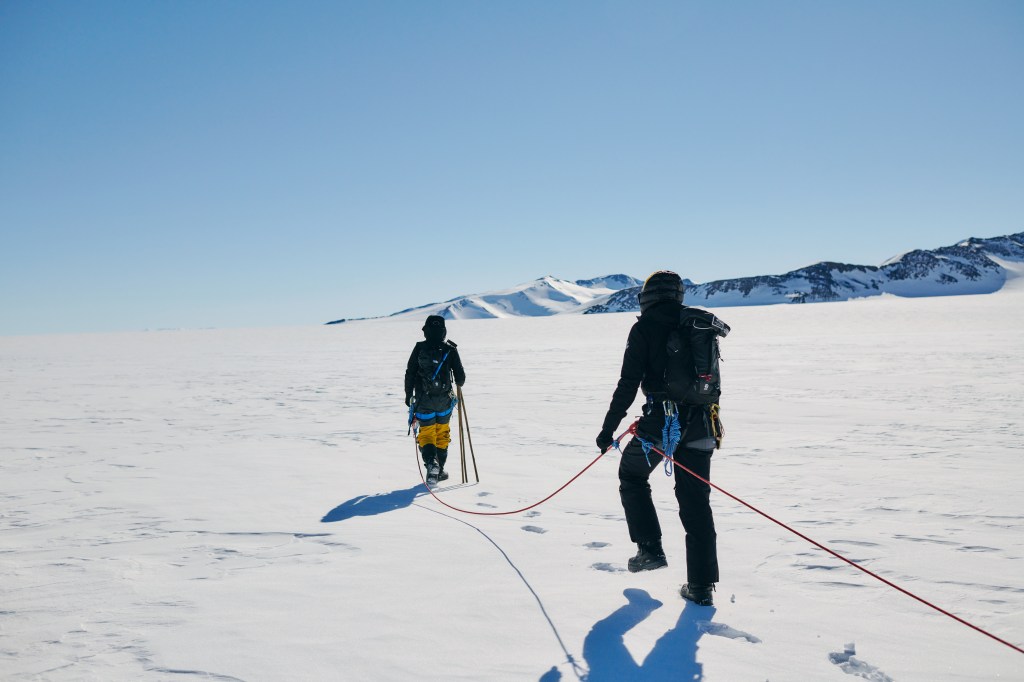 There were other unexpected benefits to life at Union Glacier Camp too, not least meeting the expeditioners, scientists and explorers also encamped there as well as the international ALE staff, many of them accomplished mountaineers in their own right.
"Pretty much everyone we met at UGC was mind-blowingly amazing," continues Tynthia. "You're having dinner in a big tent next to people who've completed the seven summits, who've skied to the South Pole, who've achieved scientific firsts or broken world records. It's an extraordinary environment: so many amazing people breaking bread together in this tiny little camp in the middle of nowhere."
It was the remoteness of Union Glacier Camp that appealed to Jones-Williams in the first place. The polar researcher needed access to the purest, most isolated tracts of Antarctica in order to fully test her hypothesis that tiny particles of man made plastic, less than 5 millimeter in size, might have made their way even into this pristine environment, highlighting the impact humans can have on the environment. And she needed the help of all five citizen scientists at each increasingly inaccessible sampling site.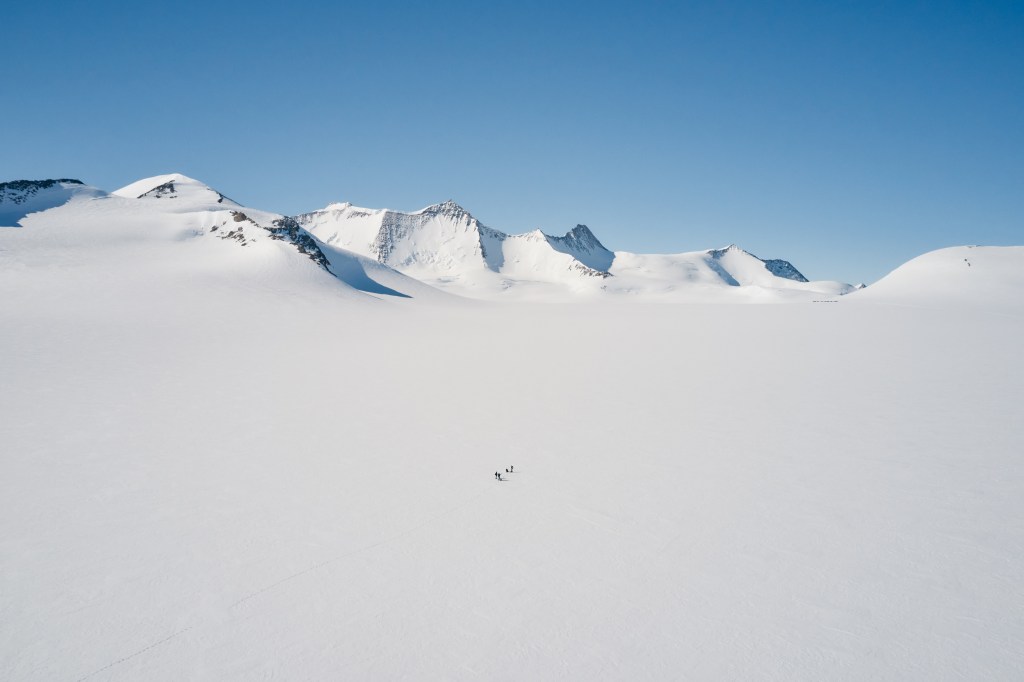 "All of the volunteers had an assigned role in the process of sample collecting, and they were trained in how to perform it fully," says the early career scientist. "Out on the ice fields outside of camp, crevasses were a major worry so we roped together in groups of four for safety, with a guide in the middle of each team. Then it was a case of marking sites with bamboo poles, digging and carefully collecting snow from a precise depth of 40cm. Everything had to be painstakingly recorded – from latitude, longitude and elevation to wind speed, wind direction and temperature."
That might sound relatively straightforward, but the process quickly became more complicated, particularly when navigating everything from anti-contamination protocol in the field to infrared spectrometers in the lab.
"It was a bit confusing to start with, but we all felt extremely lucky and blessed to have an expedition leader like Kirstie," says Vivek, 28, from India. "She was able to break down the science for all of us, so we understood it and could be fully invested in the work that we were doing. That made us all feel incredibly responsible throughout our time down there."
Despite long hours in both the field and the lab, the group also got plenty of downtime, and enjoyed a number of excursions, kitted out in state-of-the-art expedition kit, courtesy of The North Face. These included hikes to spectacular Antarctic sites like the Drake Icefall and Charles Peak Windscoop, as well as a visit to the South Pole itself, via a four-hour flight on a ski plane.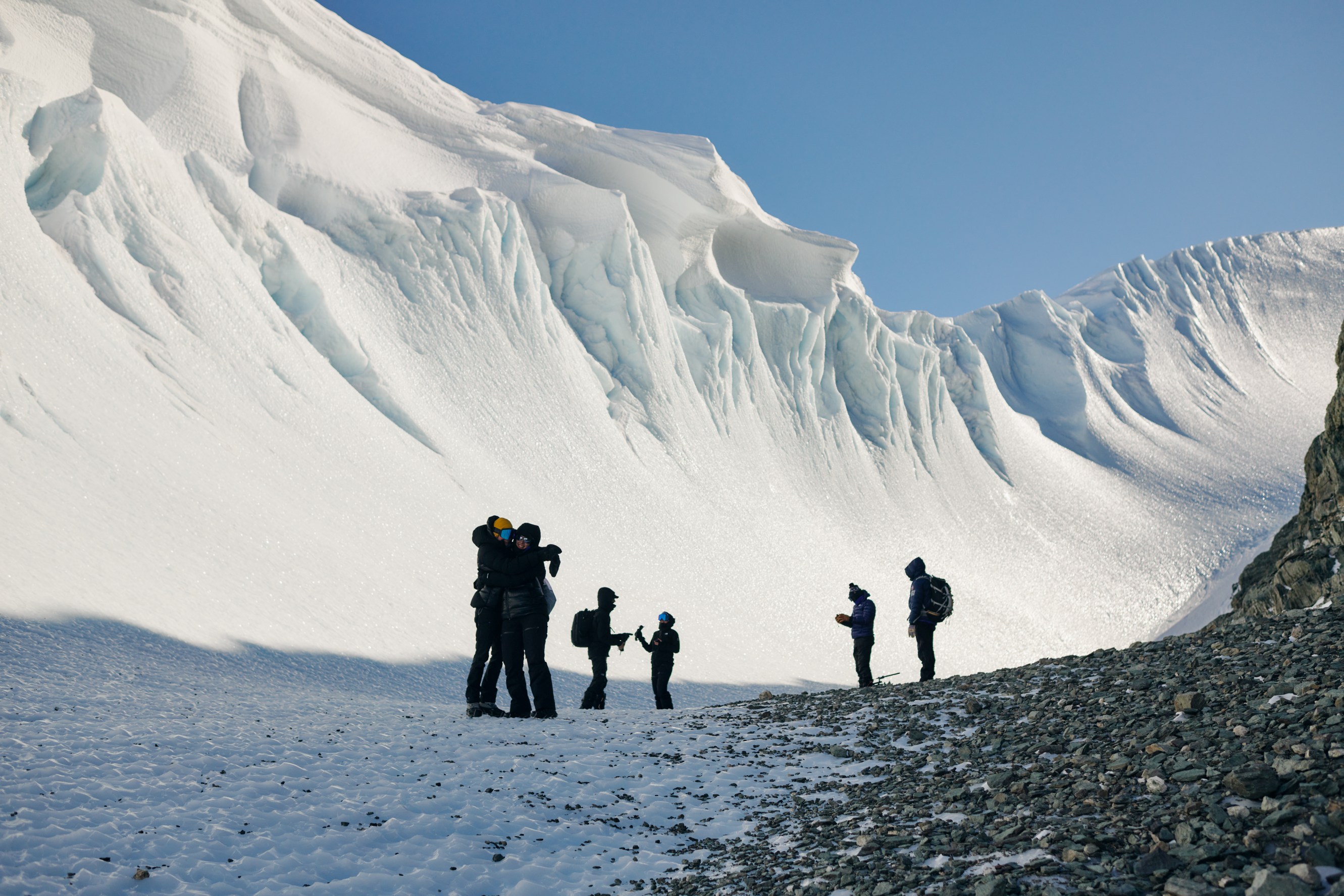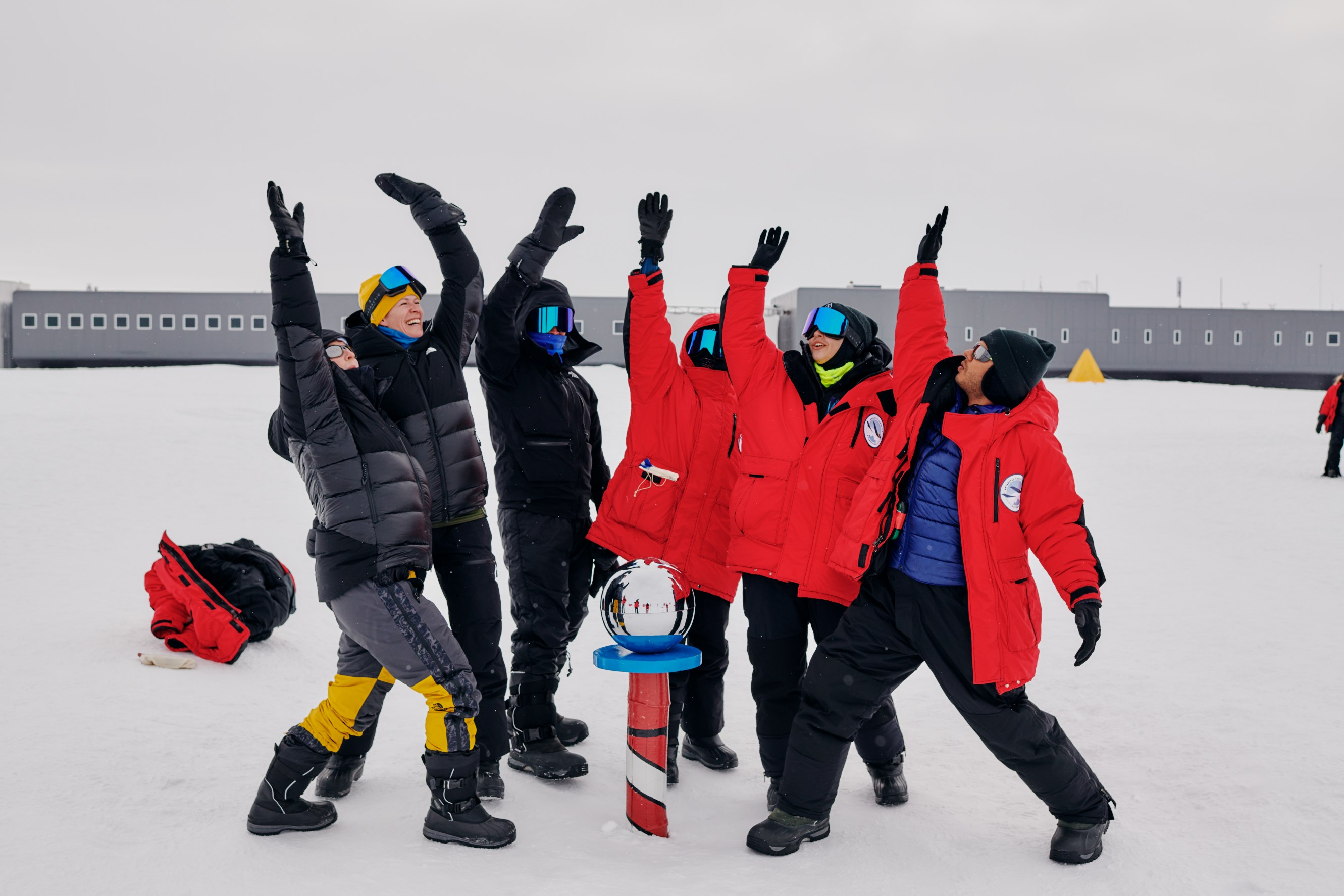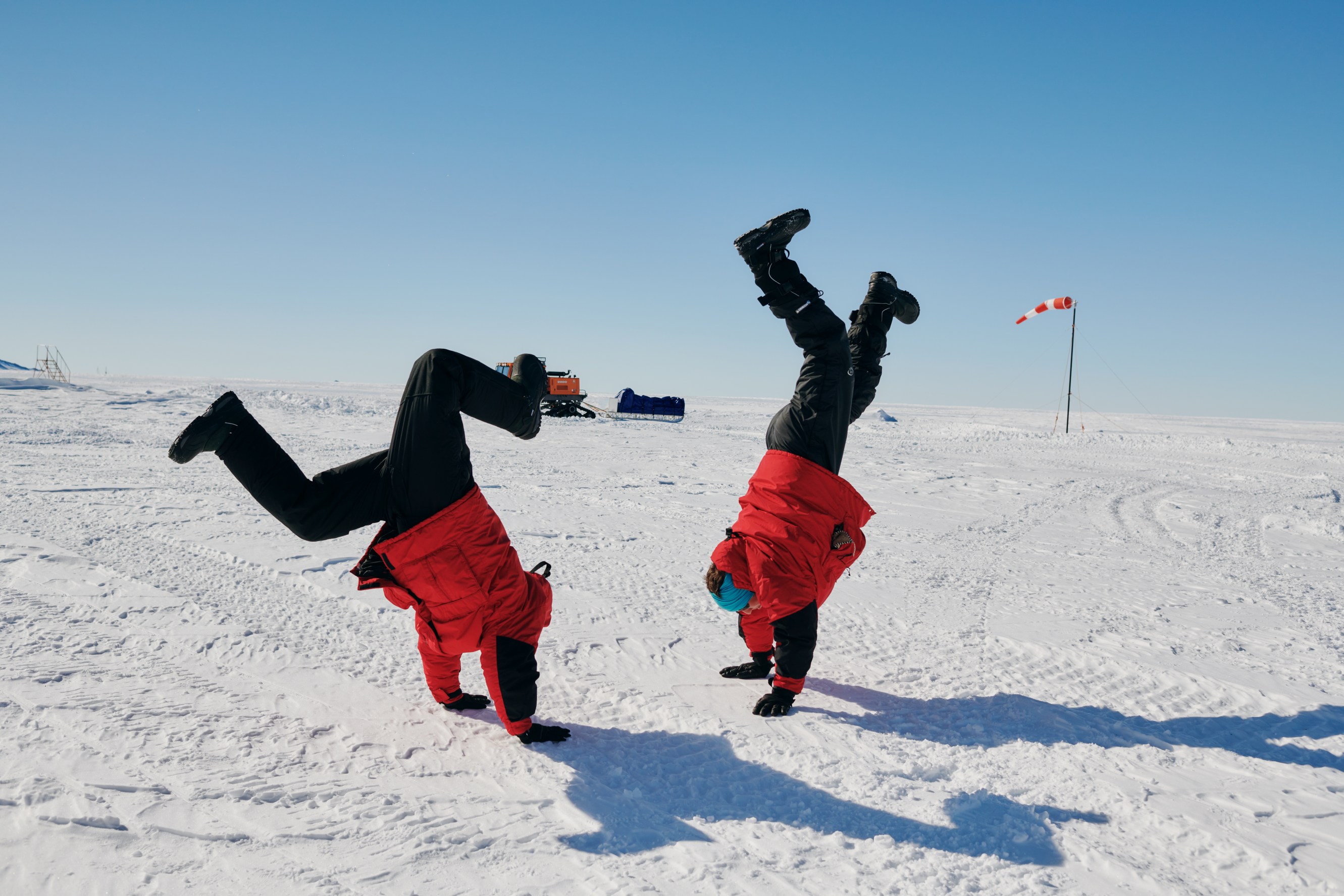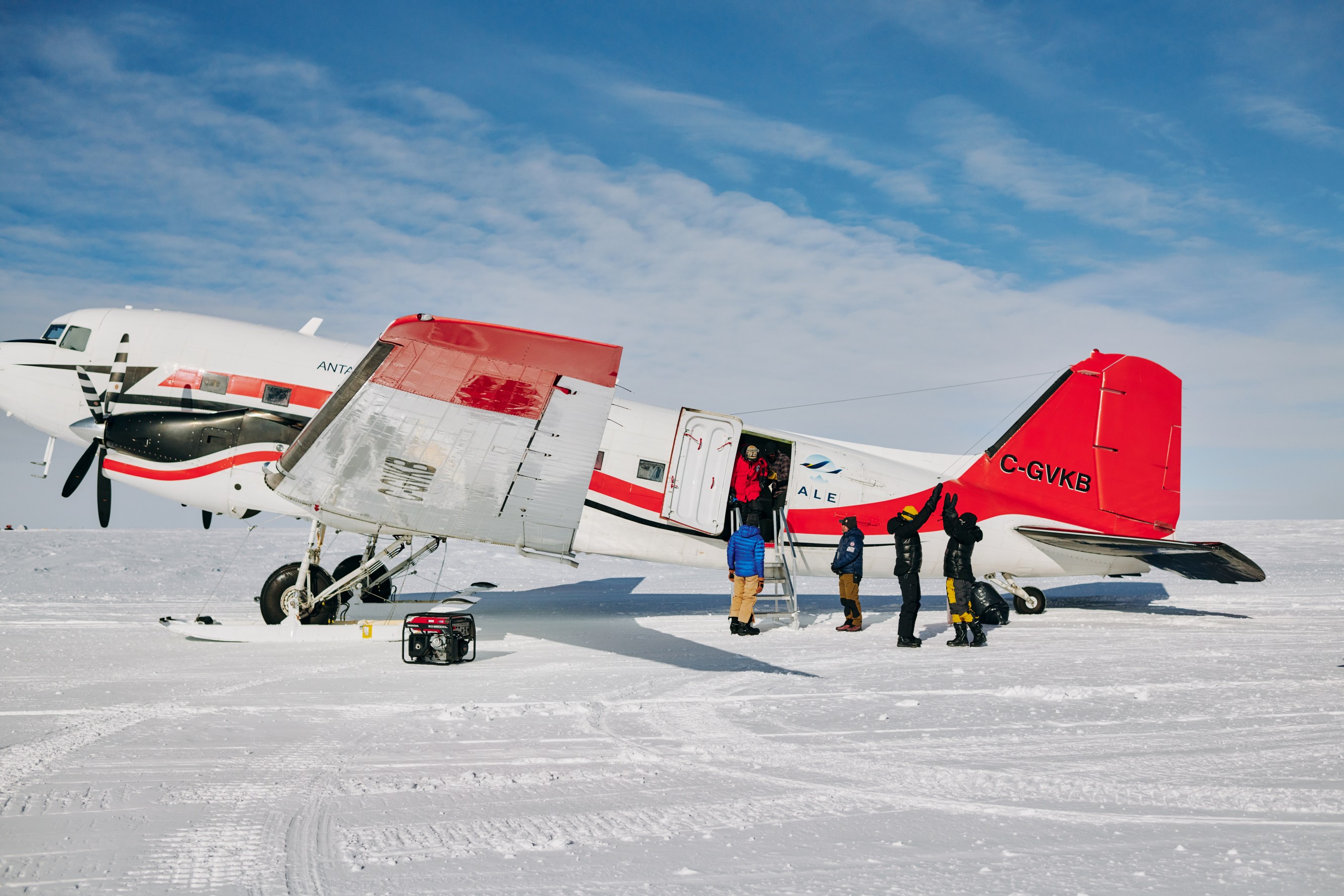 "The Pole was a major highlight for me," says Rasha, 25, an education and outreach coordinator for the WWF, based in Dubai. "What an amazing feeling to be at the most southerly point on the planet — to be looking up at the entire world. To be able to see the Amundsen-Scott Base there and learn about all of the amazing scientific work they are doing was a major treat as well."
The most difficult part of the Sabbatical, they all agreed, was having to finally leave Antarctica and head back to the real world. Luckily, a few days in Chile before everyone's departure not only provided a welcome opportunity to let the incredible experience on the ice sink in – the volunteers also got to think about how to pass on the important lessons they learned. Dr. Sandra Whitehouse, Senior Policy Advisor at Ocean Conservancy, spent a few days with the volunteers in Punta Arenas to develop personalized strategies for becoming sustainability ambassadors.
"Plastic pollution is one of the most visible, most prolific threats to our ocean today," said Nick Mallos, senior director of Ocean Conservancy's Trash Free Seas program. "And if there's one thing we've learned from 30-plus years of running the International Coastal Cleanup, it's that the action of collecting plastic from the environment is powerful – it changes hearts and minds. The impact of microplastics is less visible to the naked eye, but no less important, and we are thrilled that more people are getting the chance to see this issue up close."
After that it was straight back to Cambridge to analyze the team's findings — which she will publish later in 2020 — for Jones-Williams, while for the volunteers it was back to their day jobs in the various corners of the world they call home. While sad to leave, all of them spoke incredibly positively of the experience and are looking forward to creating real change.
"The work we were doing, the people we were meeting and the places we were seeing in Antarctica just made us realize how important it is to look after our world," says Spencer. "Being involved in a project like this is incredibly empowering because it shows us that if we work together, we can all do exactly that. No problem is too big to solve when everyone pulls together. I'm heading home with a heightened sense of optimism about the future; with a belief that anything is possible."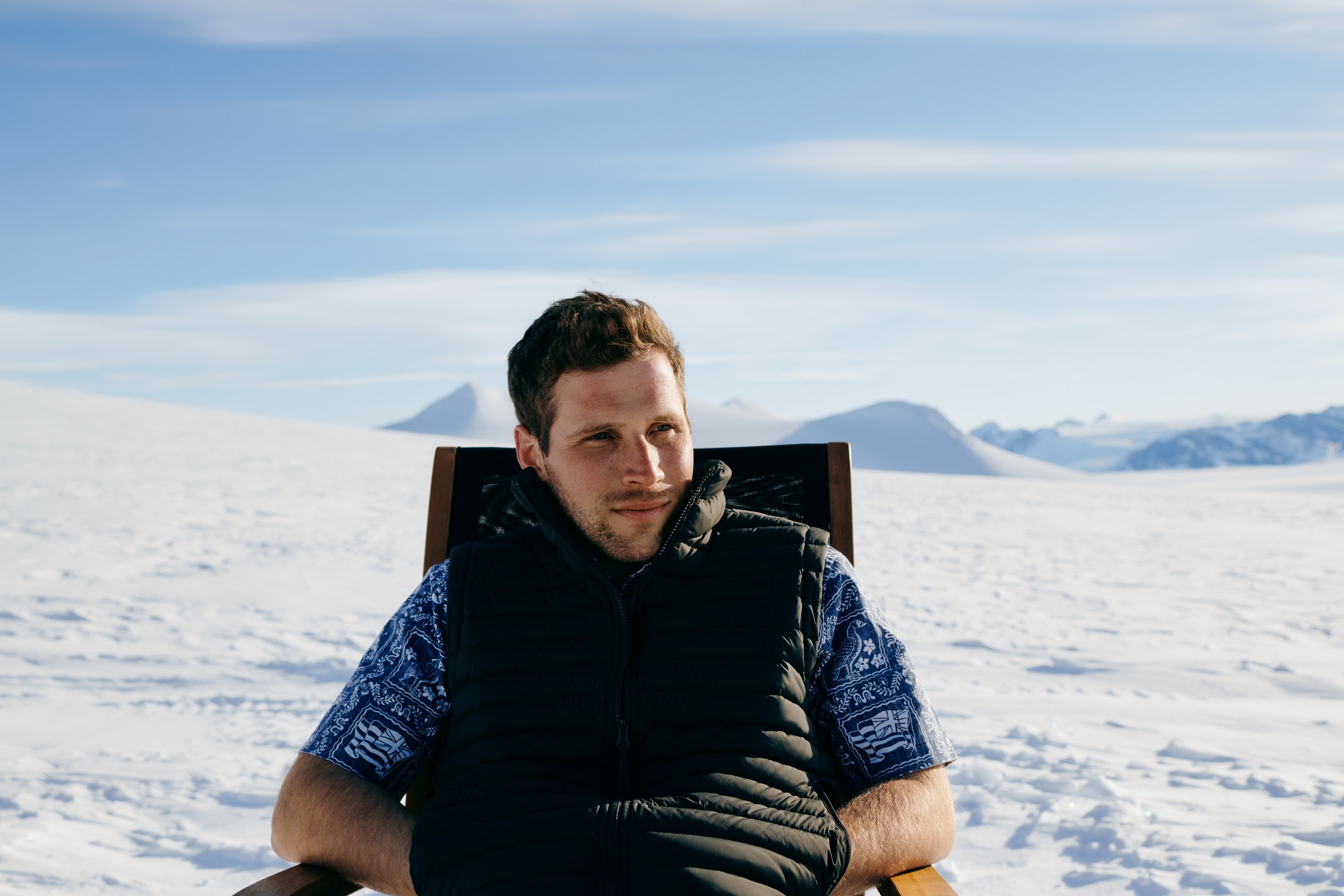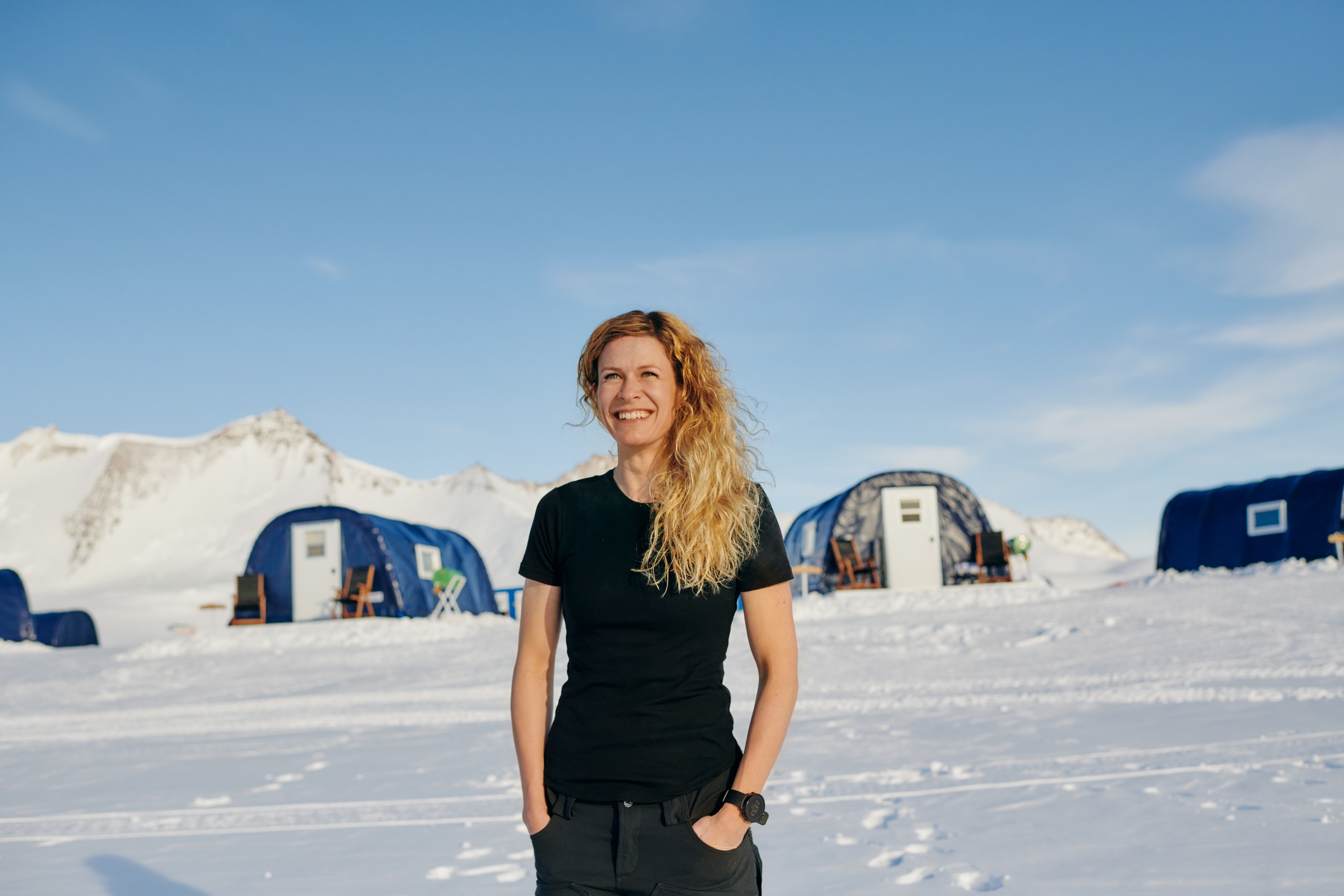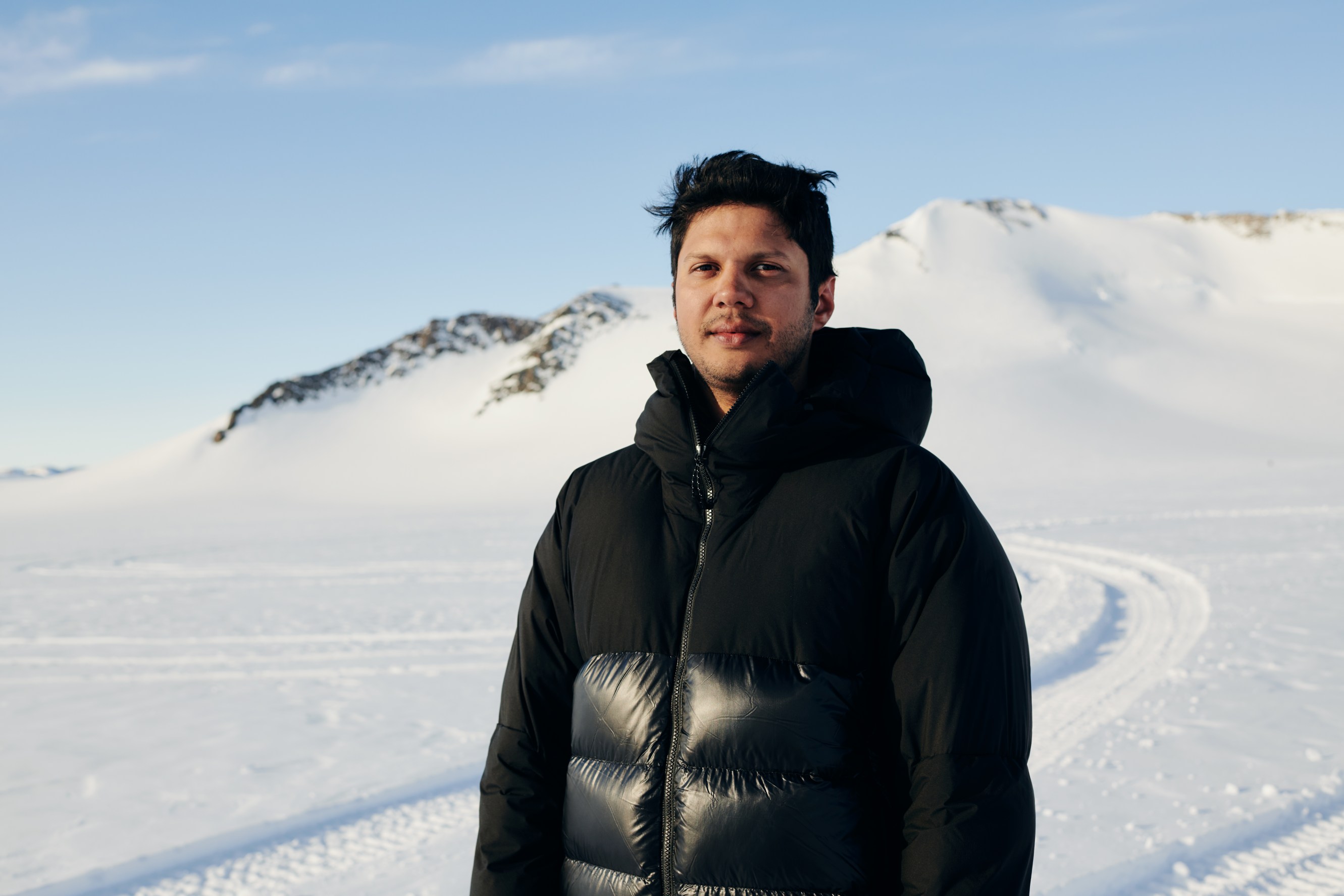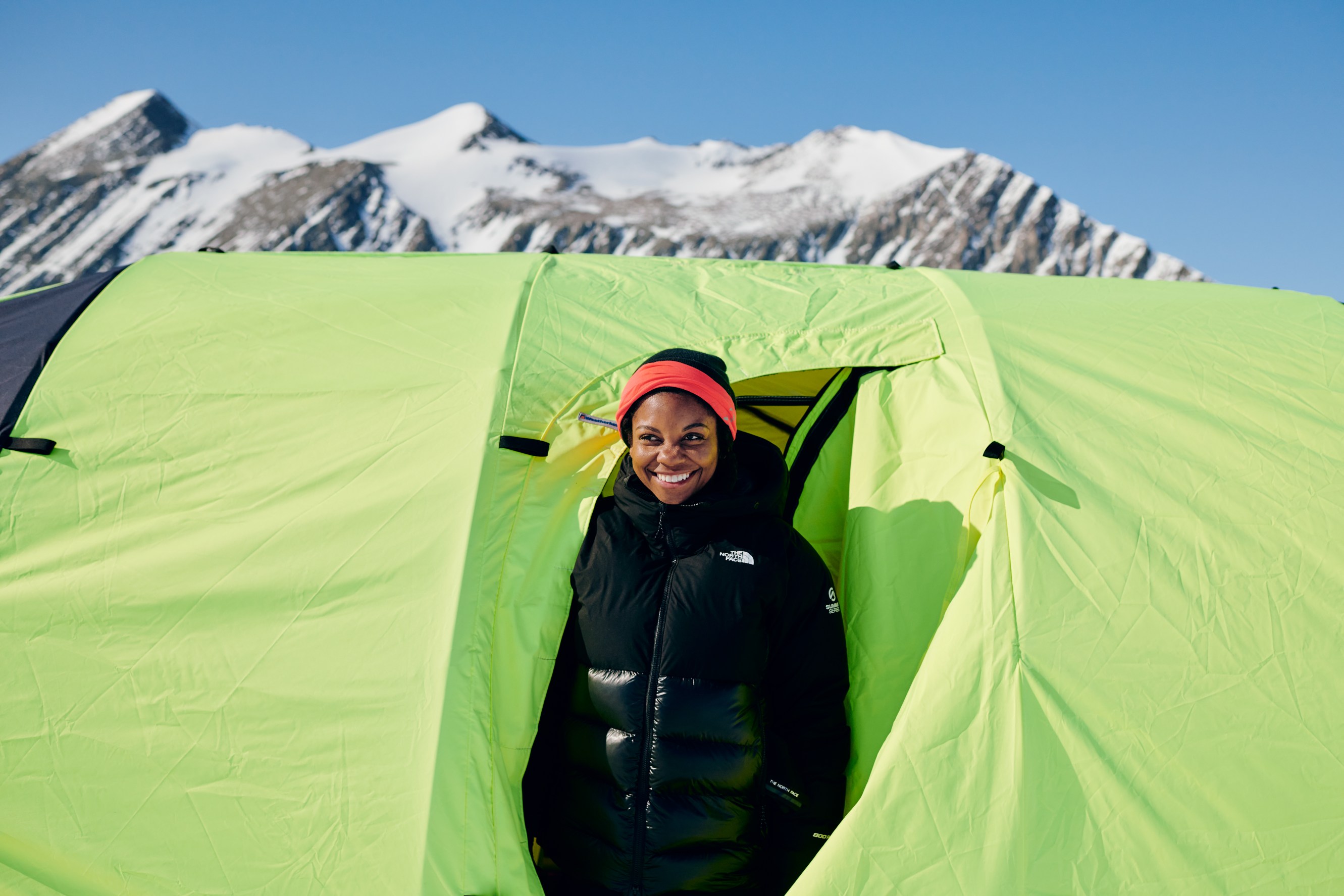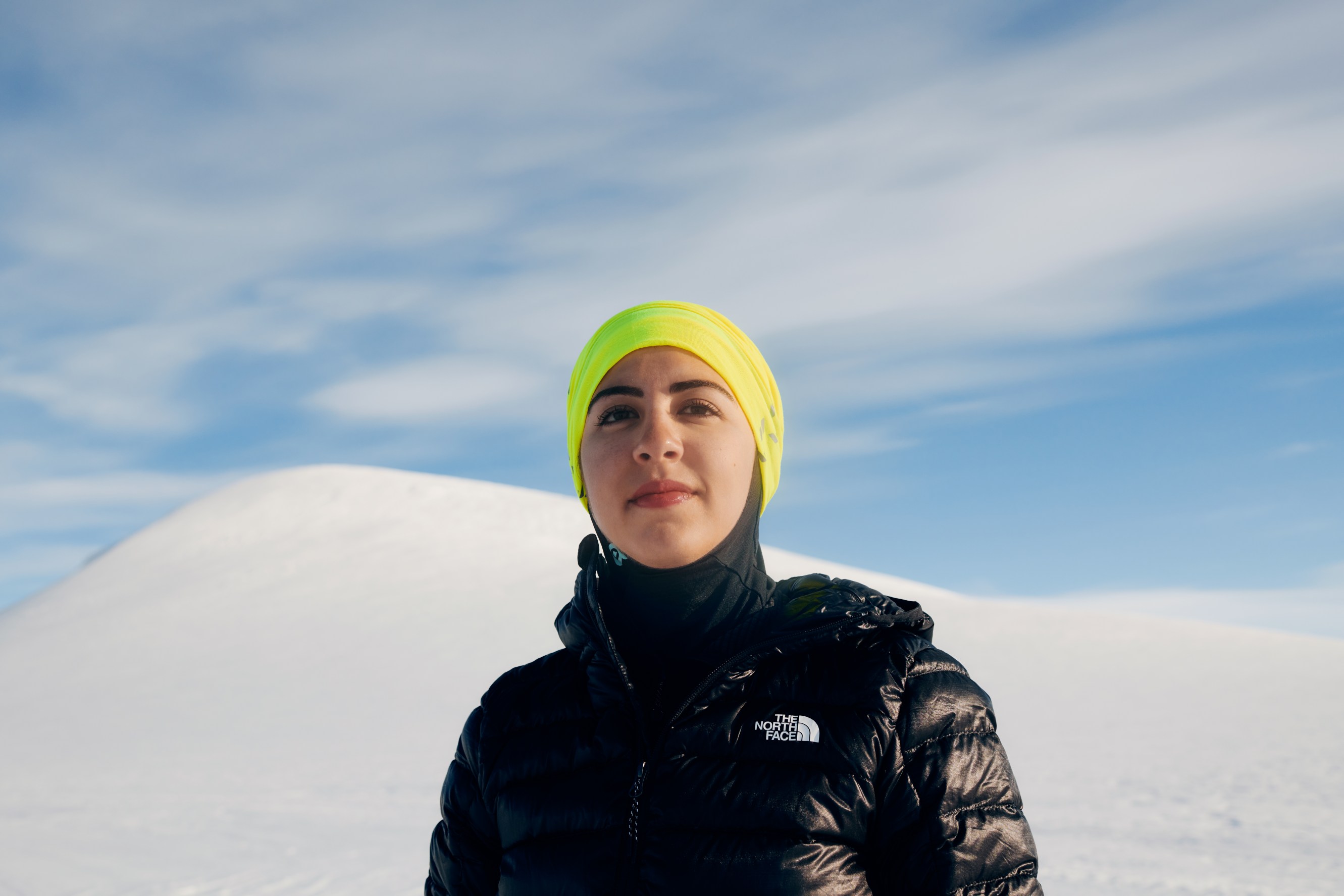 For Jones-Williams too, the project shows a valuable way forward for future scientific research.
"Citizen science is fantastic because it allows us to demystify the process and bring it into the mainstream," she says. "In a broader sense, our collective responsibility is to educate people about the threat to a beautiful, pristine place like Antarctica — and the implications that has for the rest of the planet. Projects like this are incredibly important."
Photography courtesy of Yuri Kozyrev. Drone photography courtesy of Yuri Kozyrev and Logan Burruss.