Aussies and Kiwis prepare to host soccer fans from around the world
Key Takeaways
Airbnb data highlights a surge in searches for stays in Australia ahead of the largest football tournament in the history of women's sport
Fans from the United Kingdom top the list of international guests looking to travel to Australia during the tournament, followed by the USA and New Zealand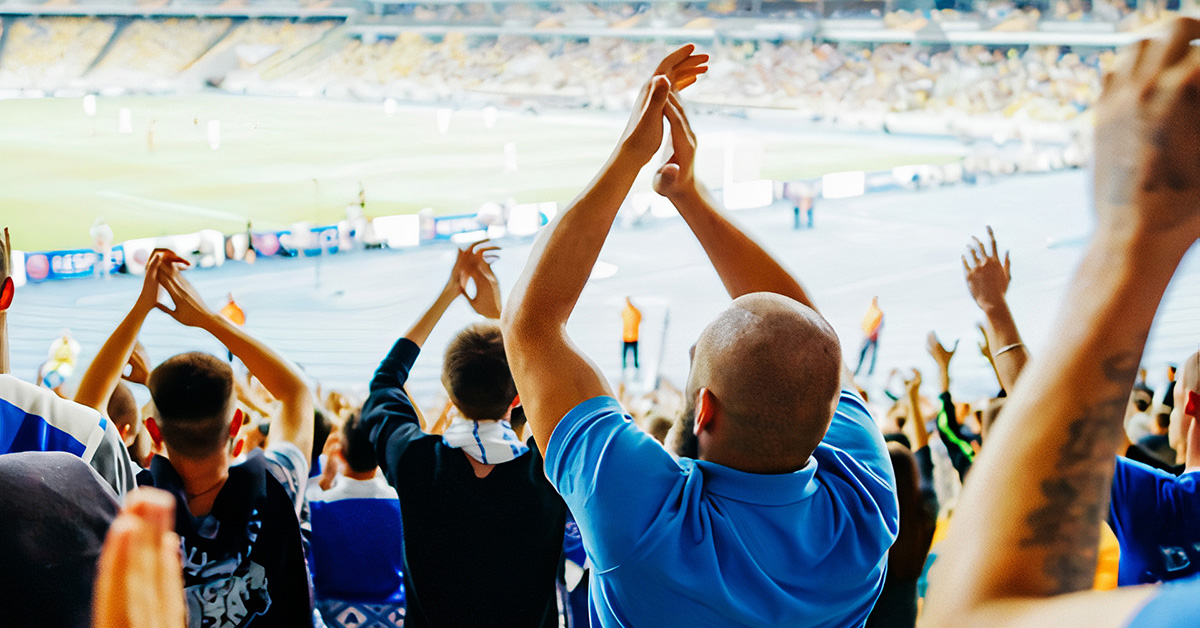 Key Takeaways
Airbnb data highlights a surge in searches for stays in Australia ahead of the largest football tournament in the history of women's sport
Fans from the United Kingdom top the list of international guests looking to travel to Australia during the tournament, followed by the USA and New Zealand
The countdown is on as Australia and New Zealand prepare to host the biggest global event in women's sport.
Over 1 million tickets have been sold for the event to-date1, making it the largest sporting occasion in Australia since the Sydney Olympics in 20002 and the largest women's football event ever3. The tournament, which kicks off on July 20 across the nine Australian and New Zealand host cities, provides new and existing Airbnb Hosts an unmissable opportunity to roll out their welcome mats with a surge in searches for stays during the event.
Exclusive Airbnb search data reveals which nation's fans are flocking to the tournament in full force, and which team could have the edge in their quest to become world champions.
Top 10 country origins of international guest searches during the tournament period4:
United Kingdom
United States
New Zealand
South Korea
Germany
France
Japan
Canada
The Netherlands
Ireland
Top 10 city origins of international guest searches during the tournament period5:
Seoul, South Korea
London, United Kingdom
Auckland, New Zealand
Tokyo, Japan
Christchurch, New Zealand
Wellington, New Zealand
Paris, France
Dublin, Ireland
Portland, United States
Seattle, United States
While fans from the competing countries are heading to Australia to cheer on their teams, Airbnb data also reveals that the appeal of the tournament extends beyond the countries competing, with travelers from Singapore, Hong Kong, Malaysia, Indonesia, Taiwan and Thailand in the top 10 countries globally searching for trips to Australia6 during the event.
Hosts on Airbnb play a valuable role in making guests feel welcome, and Aussie Hosts are no exception, helping guests have a memorable experience at the stadium and beyond. Our Hosts are known to point visitors in the direction of the best hidden gems and local businesses to support.

Airbnb offers a unique opportunity for new and existing local Hosts to be a part of this incredible month of sport in Australia. For those who have a spare room that they could list or that they want to offset their own travel plans during the event, there is a great opportunity to earn extra income to combat the rising cost of living.

Susan Wheeldon, Airbnb Country Manager for Australia and New Zealand.
Hosting serves as an economic lifeline for many. By listing a spare bedroom for example, the typical median earnings for private room Hosts on Airbnb in Australia was over $11,000 in 20227, equivalent to more than eight weeks' pay for the average Australian household8.
In a survey9, more than a third of Australian Hosts said one of the reasons they host is to earn money to help cover the rising cost of living, while almost four in 10 said that hosting income has helped them stay in their home. Many Hosts also do not use their property for short-stay accommodation all-year round – with many doing so on an ad-hoc basis to help meet their mortgage repayments, pay bills or save for their retirement.
With the event fast approaching, we encourage those who are thinking about Hosting to start getting their property and listing ready. Last year, Airbnb made it even easier to list your home through Airbnb Setup, featuring one-to-one guidance from a Superhost, the opportunity to host an experienced traveller as your first guest, as well as one-tap access to specially-trained community support agents. Together with even more AirCover for Hosts, which tripled damage protection to $3 million and expanded guest identity verification, among other top protections, it's a great time to become a Host and start earning.
From the Townsville hosting its first ever interstate footy fixture, to the world cycling championships in Wollongong or last year's Commonwealth Games in Birmingham, Airbnb Hosts have a long history of helping cities accommodate big events, while generating benefits for local families and communities. Since March 2020, more than 13,000 cities globally received their first booking on Airbnb10 with home sharing allowing cities to flexibly increase the number of guests they can accommodate without expensive building and infrastructure projects, providing a more sustainable way of accommodating a surge in visitors.
A list of affordable Airbnb Rooms stays for savvy fans attending the games can be found below: