What it means to be a host on Airbnb in 2020: stories from across Europe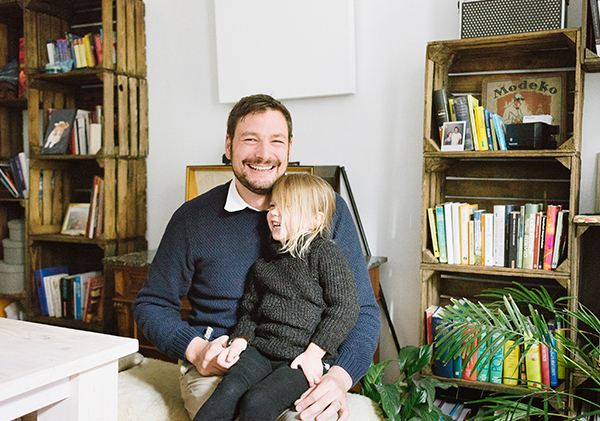 Hosting is the foundation of the Airbnb experience. As we come to the end of this incredibly tough year, we would like to recognise some of the remarkable hosts from across Europe, their journeys over this tumultuous year, and to speak to some of their hopes and expectations as we enter 2021.
Sebastian, Homes host, Berlin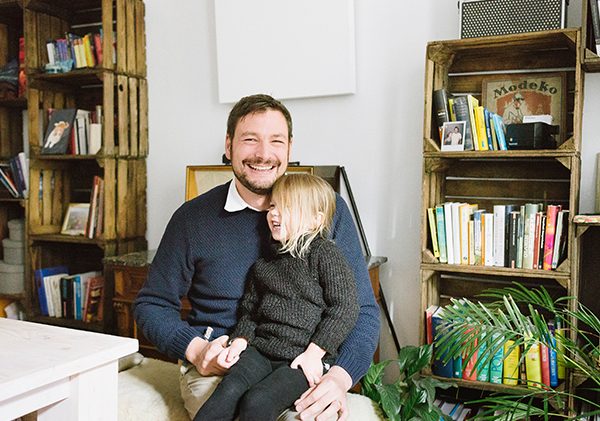 Why did you become a host on Airbnb?
I started hosting with Airbnb about 10 years ago, first in the Netherlands where I was living, and then in Berlin. Initially I rented out my apartment only rarely when I was away. Then I had a daughter – she was living in a different country so I travelled there once a month, 1200km, which was a cost. I began to rent my place on Airbnb when I visited her. My main motivation was to be able to visit my daughter, and I don't think I would have otherwise been able to afford it.
Today I live in Berlin with my wife. My parents and my wife's parents live far away, so when we visit them, we go for longer stays. We have two cats and when we rent out our place now, our guests also look after the cats (and we lower the price a little accordingly). We get a lot of cat lovers and guests even send us updates on how they are doing!
How has this year been for you as a host?
This year has been really tough in terms of bookings. We had only one guest this summer, who stayed in our place while we were visiting family. We kept the booking calendar closed around his arrival dates, just to be safe in terms of Covid, and we didn't hand over the key in person.
What would help you as a host going forward?
In general I just wish for homesharing to be recognised for what it is: for most people it's about the passion – and the convenience of renting out your apartment while you're on holiday. Any city that could realise that potential could be a better city. This is about the little guy – not about the big guys – you need some flexibility in these new models.
What are you most looking forward to doing once it is safe for cities to be more open?
When it's safe to do so, when we have all been vaccinated and the public health crisis is over, I am really looking forward to being in a crowded bar or crowded outside event with music, friends, and Airbnb guests, and to meeting up with other homesharers once more. I'm looking forward to hugging friends and getting closer to people again.
Sophie, Homes and Experiences host, Bordeaux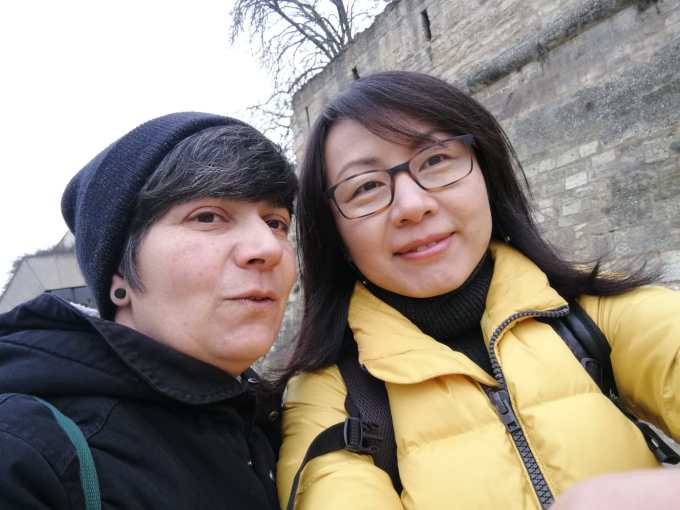 Why did you become a host on Airbnb?
I run a charity promoting contemporary art and to make it accessible for artists I opened an exhibition gallery. I became a host in order to help finance projects. Hospitality is very important to me. Having travelled alone a lot, I know myself that you can feel vulnerable, especially as a woman. You need to trust the people you meet, and my motivation as a host is to honour this trust. I also enjoy being a sort of ambassador for my city – sharing its secrets makes me happy.
How has this year been for you as a host, and how have you responded?
I must admit that this year has been very quiet. I usually welcome mostly travellers from other countries, so I await their eventual return with impatience.
From the start of the pandemic, we [hosts] came together to find solutions, and Online Experiences were born. In France, the health crisis and the lockdown have pushed travellers to rediscover their own countries. People are tending to favour family activities, food experiences and, of course, outdoor activities.
Make us dream a little – what can travellers look forward to when it is safe to visit Bordeaux again?
Bordeaux centre is relatively small, but also classed as a UNESCO World Heritage site. It is only two hours from Paris by train and offers architecture, gastronomy and good wine, as well as magnificent landscapes thanks to the location between the ocean and countryside – it's a contrast to the capital. It is easy to feel like a local here.
Danylo, Experience host, Berlin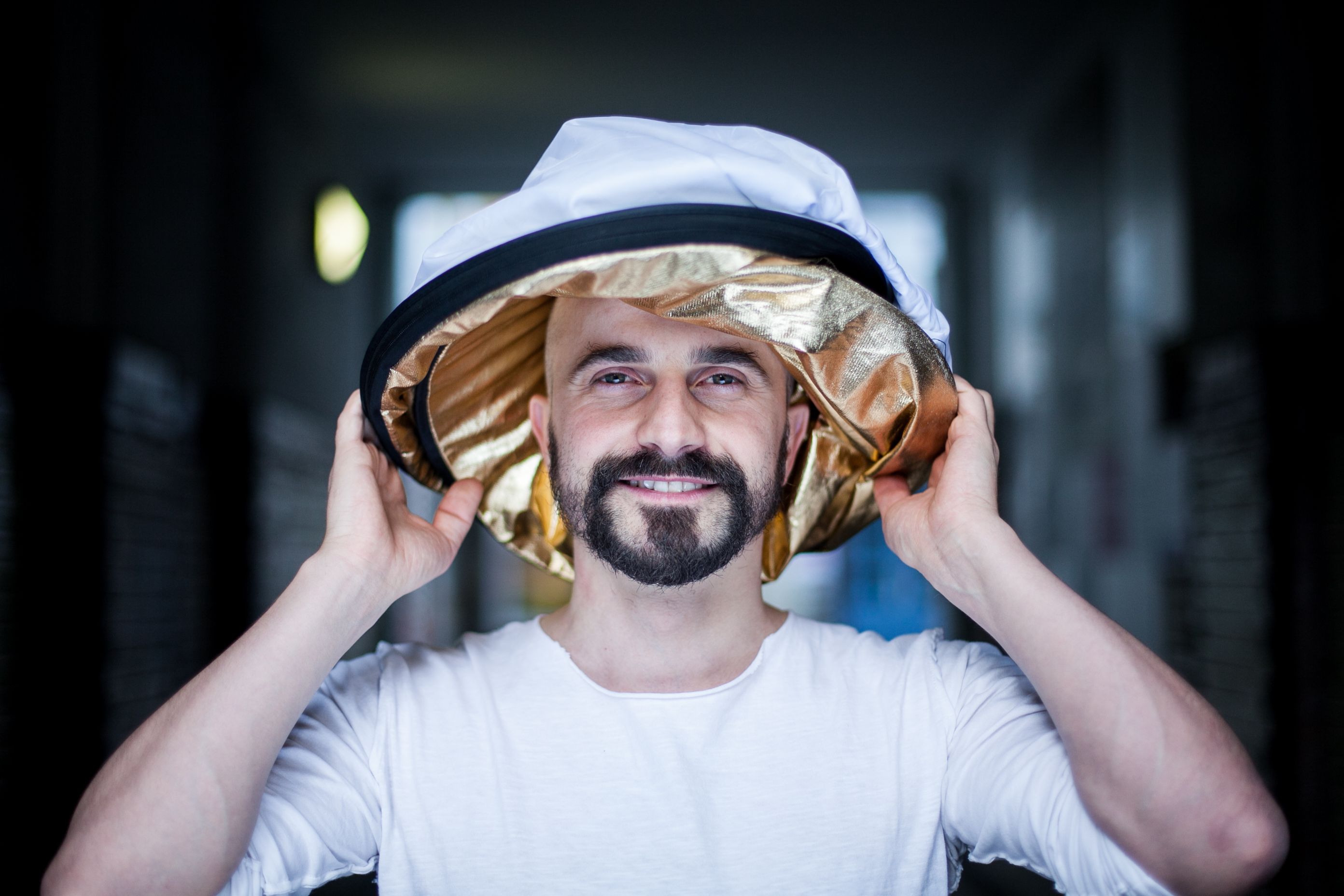 Why did you become a host on Airbnb?
The world is full of wonderful people and the Airbnb community seemed to be a big part of that bunch. So I just decided to give it a go and try to meet as many of these globetrotters as possible!
What do you love about hosting?
I love exchanging positive vibes with like-minded people. It just makes me happy and gives me more energy to meet more and more nice humans of this kind.
How has this year been for you as a host? How has hosting changed since the pandemic and how have you responded?
Like everyone, it freaked me out when the pandemic started. But at some point, when my emotions took a time-out, I started to find a way to get through this with the help of a bit of creativity. Actually, it has been my work over the past 11 years to come up with creative ideas, so this time I just had to brainstorm one for myself! Long story short: when Airbnb announced the launch of Online Experiences, I was excited to list my idea. Since then, I went back to my initial goal of meeting as many nice people from all over the globe – the difference is that now I'm just doing it online.
What do you think will come next for tourism in your city? What are your fears? What are your hopes?
I like to think that this pandemic has made more people fearless. And even more, I like to think that this will lead to more fearless decisions that these brave people will make. Actually, so many are already implementing great breakthrough ideas, some are just getting started with their new ventures, but I think if we focus on what we actually can change, then the change will come much faster. And I just really hope that the new normal life will begin as soon as possible and people stop suffering from the terrible consequences of the pandemic.
What are you most looking forward to doing in your city when things are more 'normal' again?
Dance! Dance! Dance! And to finally see beautiful smiles around me, not from the 1.5-meter distance, but much closer as it was back in the 'normal' past.
"For many of us, 2020 was the year that upended our lives. Let's make 2021 the year of our redefined purpose: a new direction, with new passions, surrounded by the people and things that matter to us, and deeply rooted in the communities we share." Patrick Robinson, Director of Public Policy, EMEA